50 Perfect Labor Day Party Food Ideas
This post may contain affiliate links. Please read my disclosure policy.
Here are 50 food ideas perfect for a Labor Day Party. Burgers, chicken, steak, fries, sides, condiments and salads are all included. We are going to start you out with 10 of our favorite TSRI burgers and ten Grilled Chicken recipes.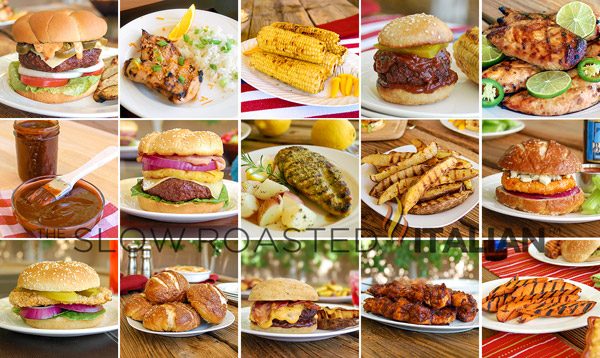 There is something for every barbecue, even these incredible cocktails. Check back for
more ideas for your party. We will be sharing fabulous cocktail and
dessert idea tomorrow.
Enjoy! (Click on image or link to open in new window)
Labor Day Party Food
BURGERS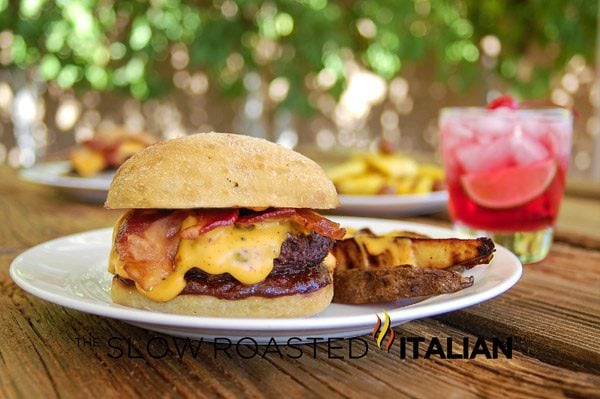 1) TSRI's Barbecue Bacon Beer Cheddar Smokehouse Burger. Can you feel love
for a burger? Well if you can this is the burger to love!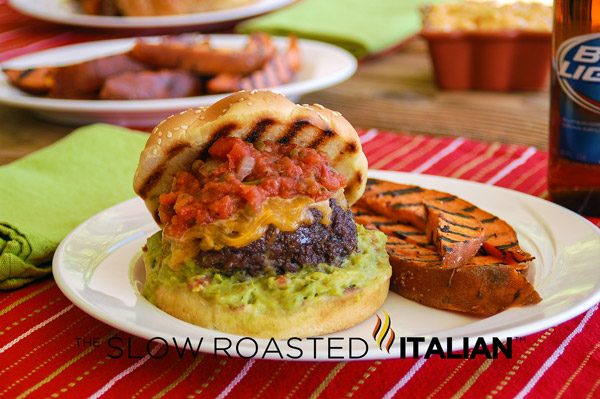 2) The Knock Your Socks Off Tex-Mex Burger is a FIESTA of southwestern flavors wrapped up into one amazing burger.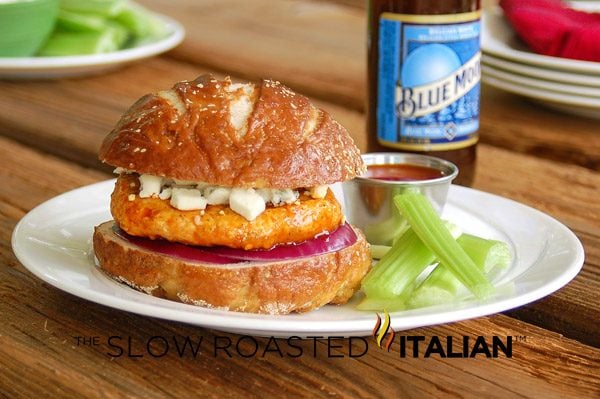 3) Everything you love about hot buffalo wings in one fabulously tasty burger, the Spicy Buffalo Chicken Burger is a must on your to do list!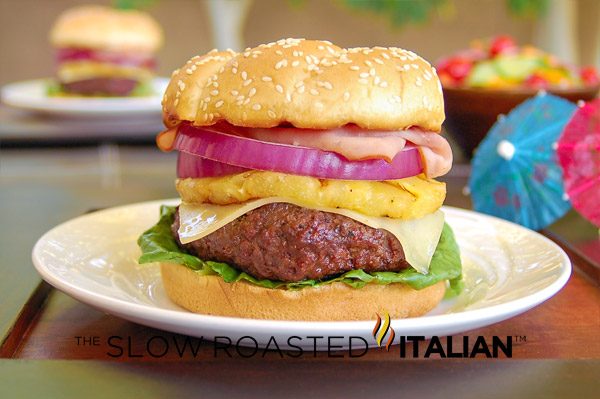 4) Big Kahuna Hawaiian Burger is a monster of a burger, with a Hawaiian inspired flavor from bun to bun and every layer in between!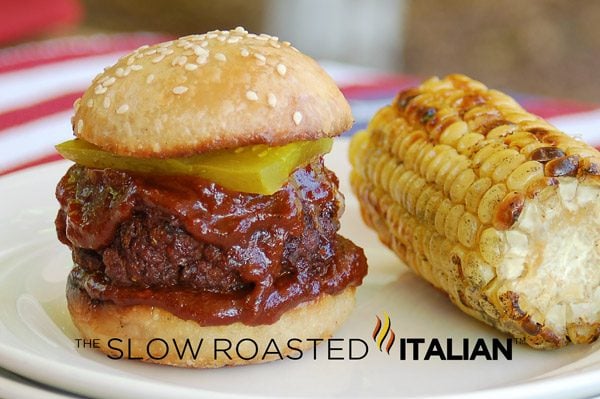 5) Small in size, BIG on taste. These Lil Texas Barbeque Sliders pack a COLOSSAL punch! Layers of flavor, basted in homemade BBQ sauce. Divine.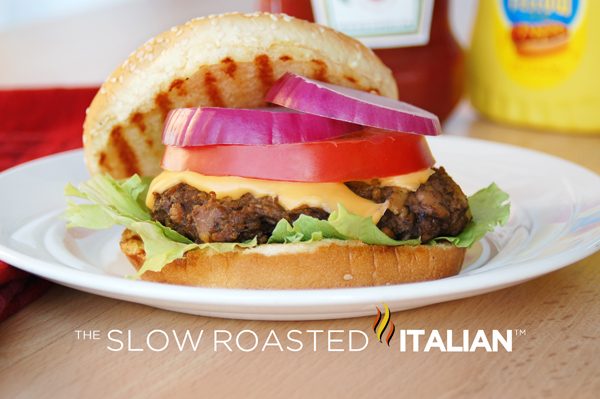 6) The 50/50 Beef Bacon Burger is a carnivorous treat! 1/4 pound of beef and 1/4 pound of bacon in every burger!!!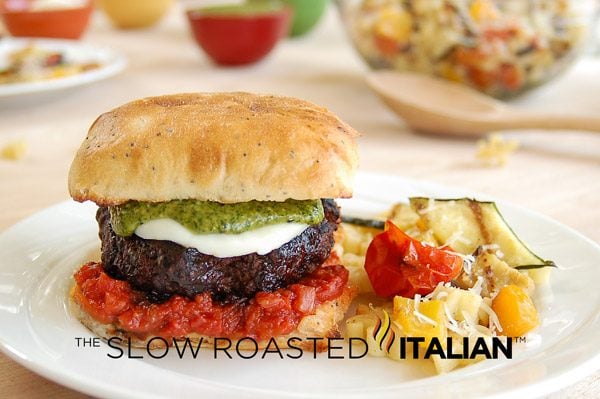 7) Capture the essence of summer with this scrumptious Gourmet Caprese Burger with Balsamic. Loaded with all the flavors of your favorite caprese salad.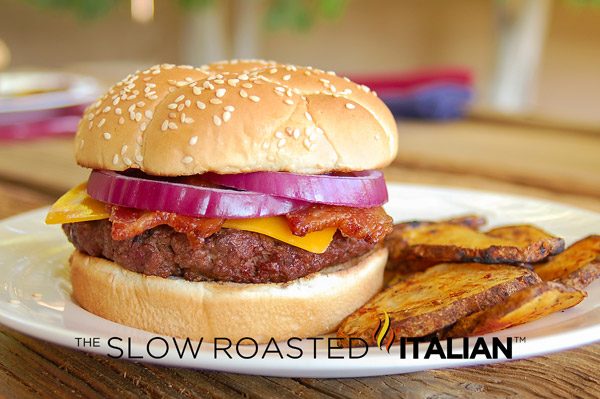 8) Ole Smoky BBQ Bacon Cheeseburger; when time & flavor are crucial. Call in the big dogs! Fast & flavorful, prep, grill & eat!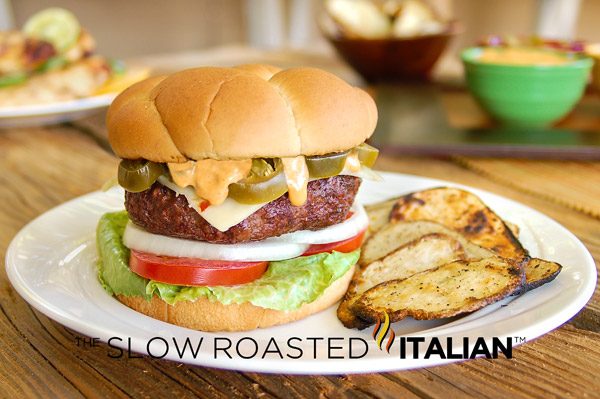 9) Smoky flavor, spice and everything nice; that's what the Spicy Jalapeño Jack Burger is made of! Kick up the heat with this inspired burger!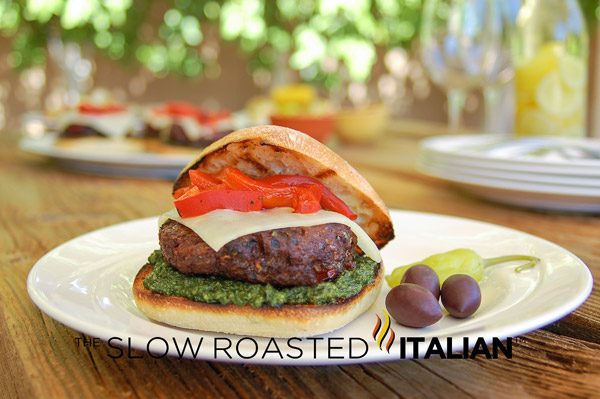 10) Tuscan Summer Sun-dried Tomato Burger is moist, flavorful and certainly not your ordinary burger!!
Chicken Favorites for Your Labor Day Party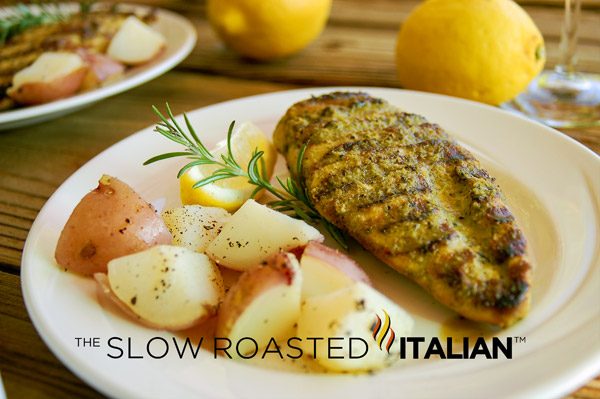 11) Grilled chicken with Simple Rosemary Lemon Marinade is easy and delicious! No chopping, no mess, make in food processor, marinate and grill!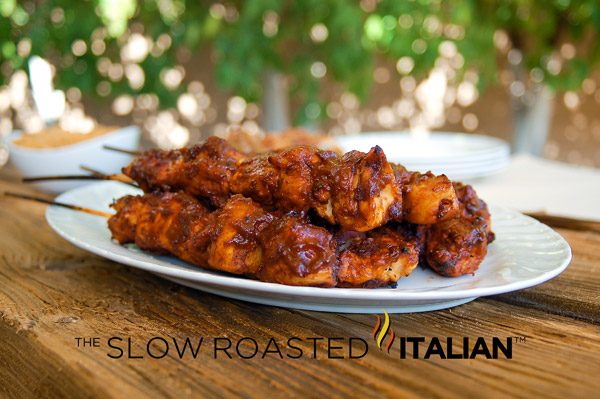 12) Bacon Bourbon Barbeque Chicken Kabobs: we spiked the BBQ sauce and covered the chicken in bacon. Skip the sides and have 2, you'll thank me!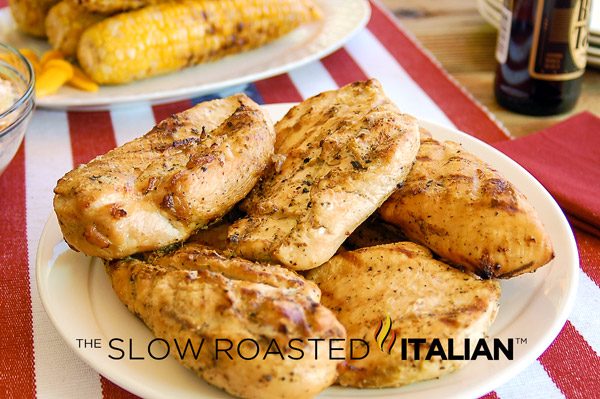 13) Garlic Beer Marinade Grilled Chicken is fast easy and flavorful. No chopping required. Blend in food processor and marinate for 24 hours!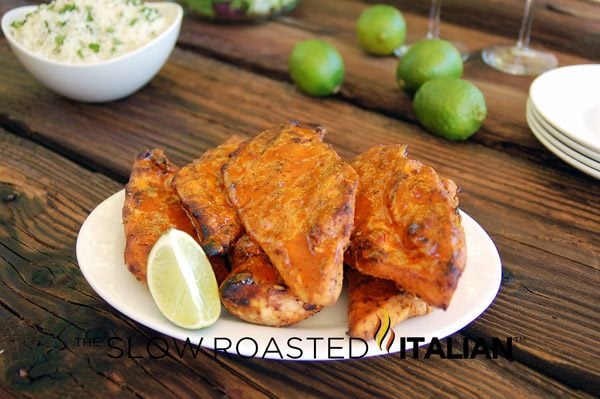 14) 20 Minute Chipotle Lime Marinade for Grilled Chicken is simple & flavorful. Sweet honey, spicy chiles, & tart lime create a yummy marinade.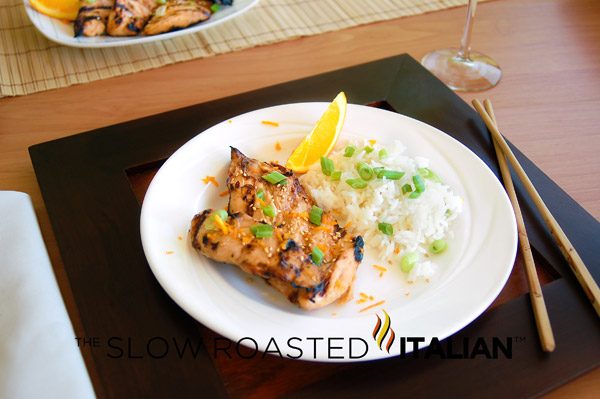 15) Simple Asian Honey Grilled Chicken with Marinade brings together your favorite Asian flavors in this tender and moist easy chicken recipe!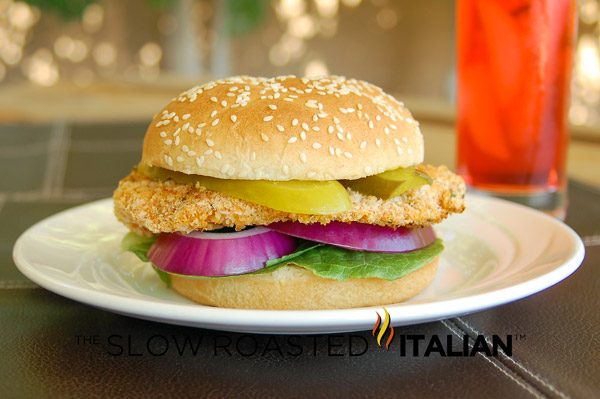 16) Grilled Breaded Chicken Sandwich is a healthy version of the old fried chicken classic w/a fab marinade that makes it amazing! or BAKE IT!!!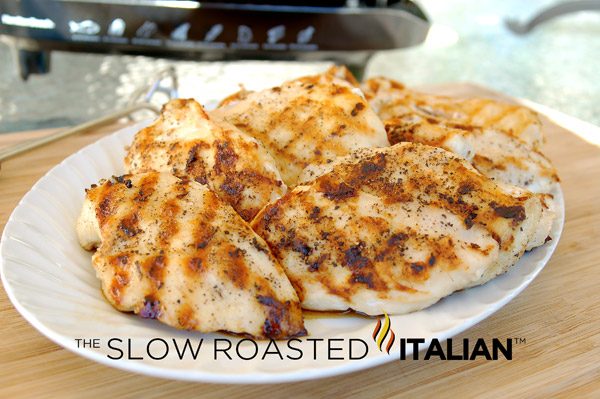 17) Essential Grilled Chicken is a staple in our home and at 127 calories per serving, I am sure it will be in yours too!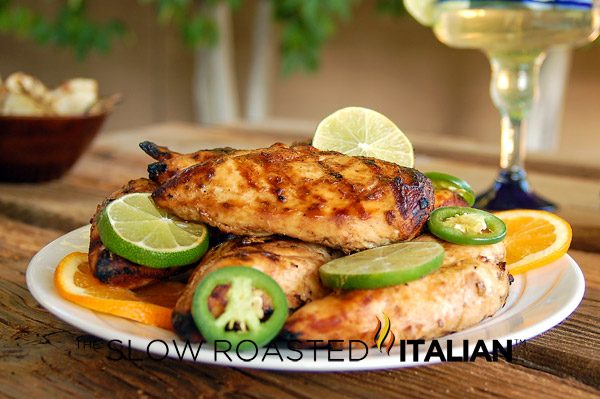 18) Grilled Margarita Chicken with Marinade is the best chicken you will ever eat. Tart lime, sweet orange, Cuervo gold tequila, you are going to love!!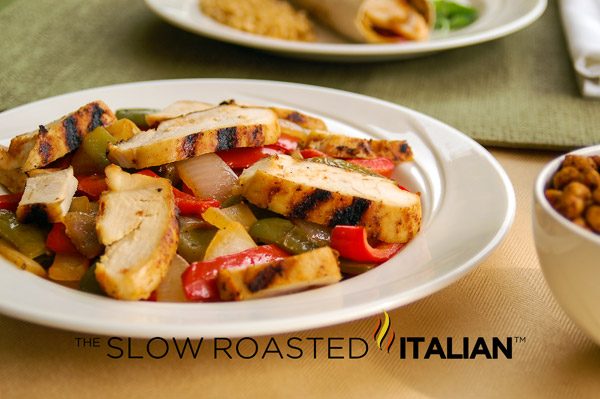 19) Deconstructed Grilled Chicken Fajitas served on a bed of spicy brown rice with vegetables and perfectly seasoned grilled chicken is a sure winner!
20) Grilled Chicken & Caramelized Onion Flatbread with Blue Cheese. An indulgence that doesn't blow your calorie budget!!! And ohhhh so good!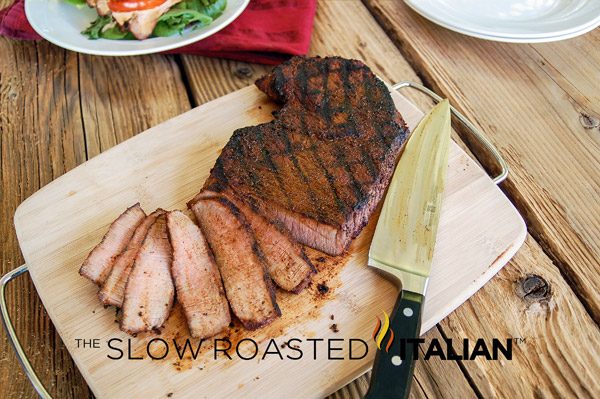 21) Simple Grilled Spicy London Broil, moist and flavorful steak with a little kick!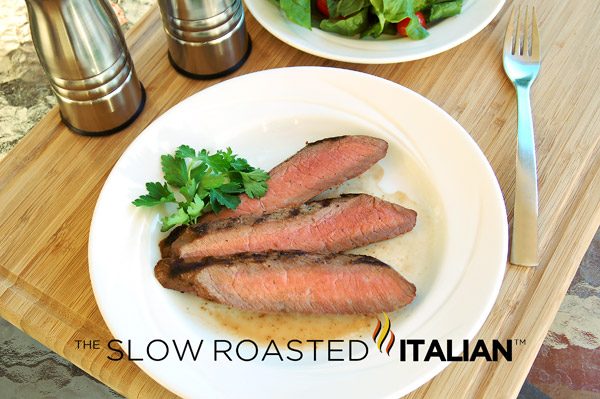 22) Simple Grilled London Broil is fantastically flavorful, easy and low in calories. The possibilities are endless with this London broil.
23) Delicious Grilled London Broil. Fantastically moist and flavorful.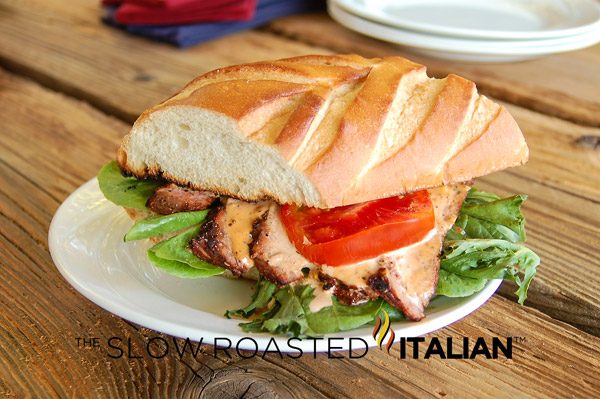 24) Spicy Grilled London Broil Steak Sandwich – everything your palate desires in a sandwich!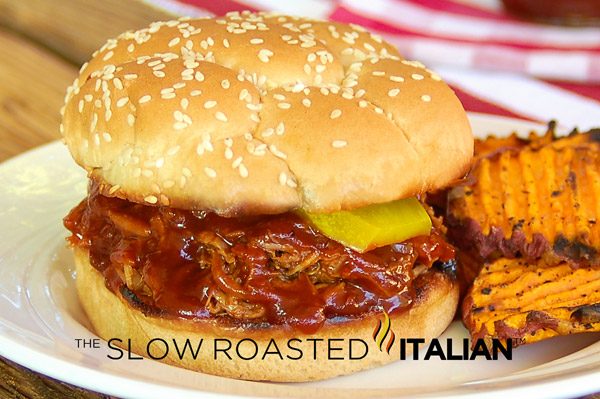 25) Crockpot Dr Pepper Pulled Pork – moist, tender and delicious. Perfect end of summer meal.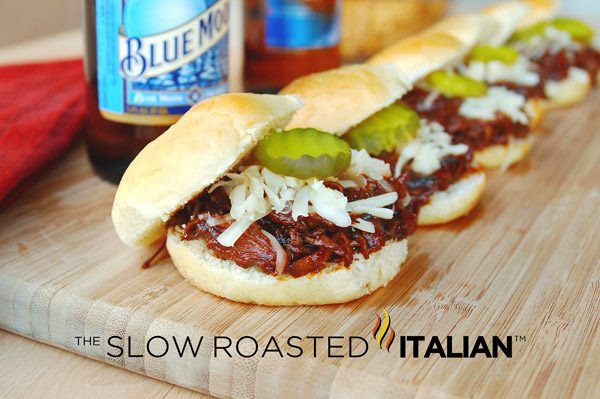 26) Zesty Italian Barbecue Pulled Chicken Sliders have amazing flavor. Cooked in a crock pot they take little work.
Potatoes and Fries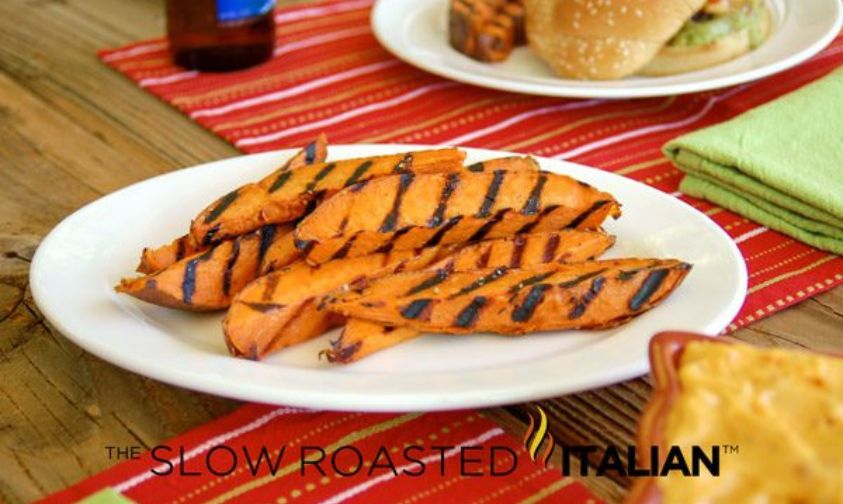 27) Never miss out on fries with your burger again. Simple and delicious Grilled Sweet Potato Fries are the perfect barbeque treat!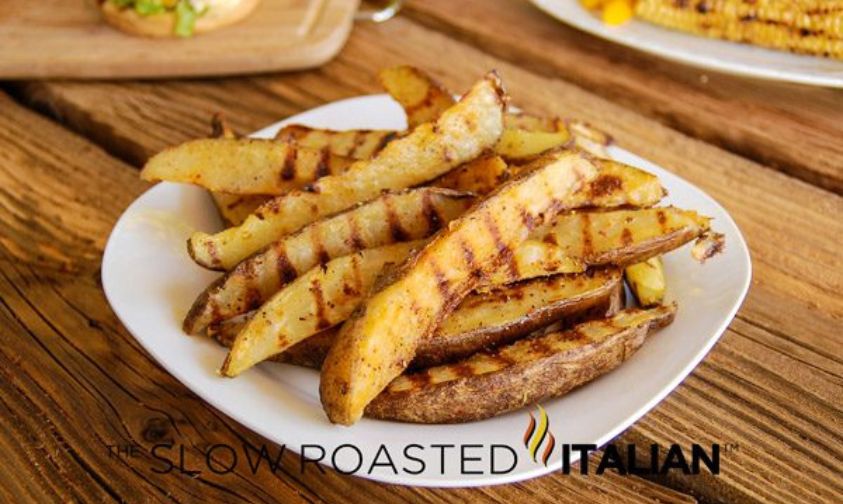 28) Seasoned Grilled Fries spiced with Chile de Arbol & grilled to perfection. With a firm crispy exterior these fries are the best for dipping!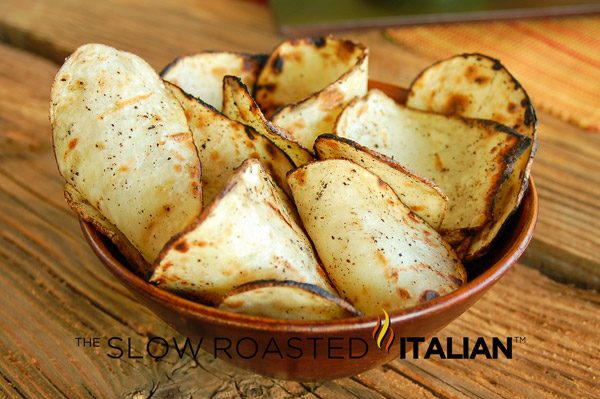 29) Quick & easy Grilled Salt and Pepper Potato Chips take 15 minutes from prep to plate!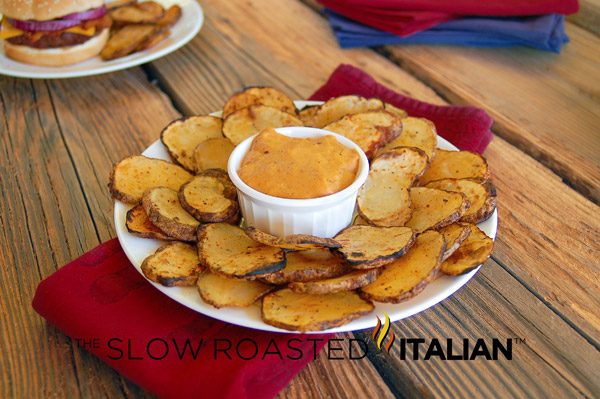 30) When you want a fast side for your grilling get together. These Grilled Barbecue Potato "Chips" Slices are exactly what you need.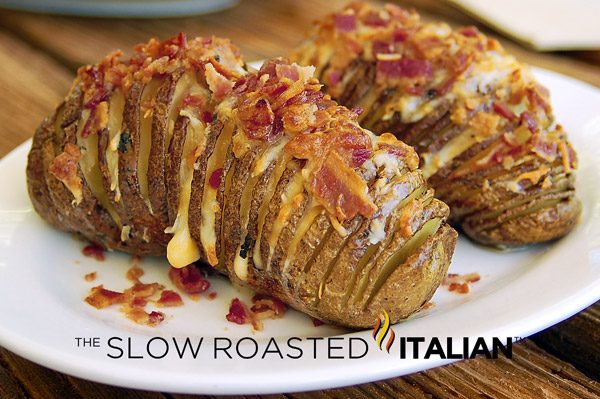 31) Loaded with ooey gooey cheddar cheese and thick cut smoky bacon, these Bacon Cheddar Hasselback Potatoes are exactly what you need!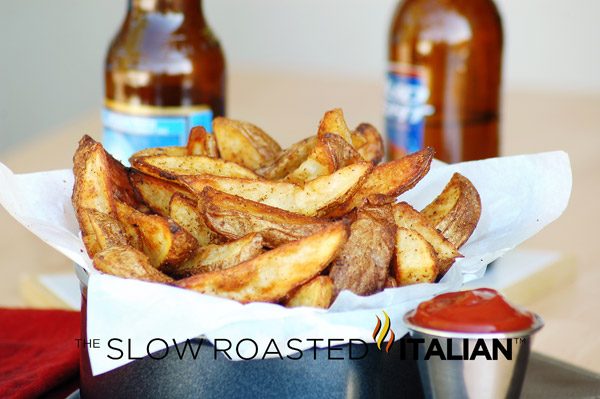 32) Make these simple Red Robin Fries with 3 ingredients! Fabulously flavorful, crispy on the outside and soft on the inside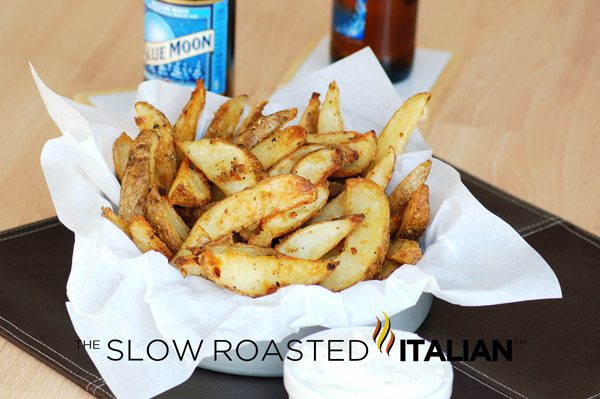 33) These Oven Baked Garlic Potato Fries are crisp, flavorful and delicious!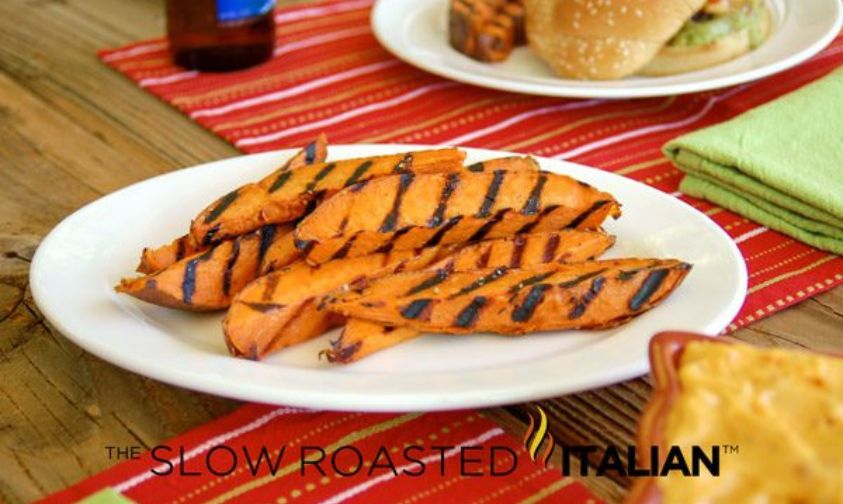 34) Crispy Sweet Potato Fries – Perfectly crispy and delicious!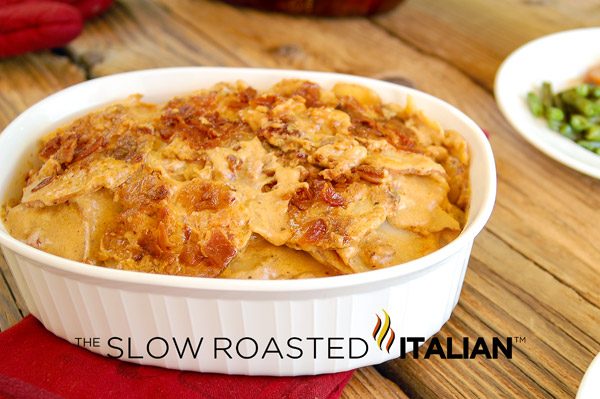 35) Bacon Cheddar Beer Potatoes Au Gratin are heaven on a plate. All you need is a fork!
Corn on the Cob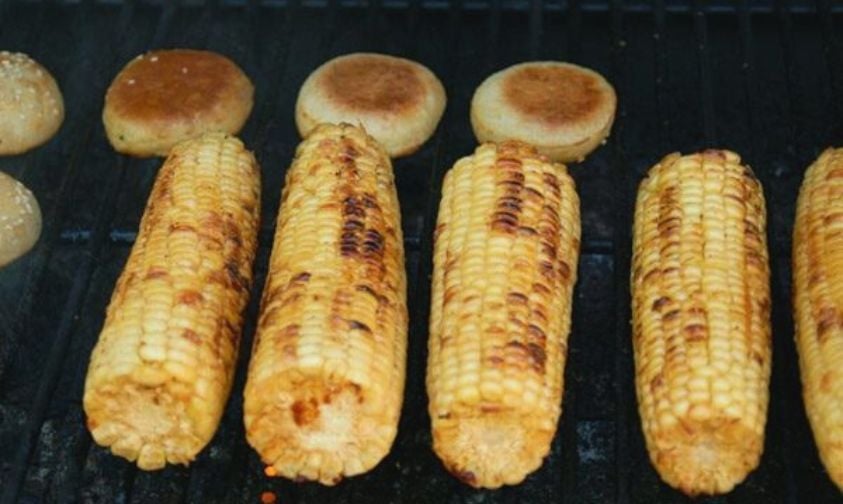 36) Spicy Grilled Sweet Corn on the Cob boasts a caramelized deep corn flavor with a pop of spice! Its a must have at your barbecue.
Labor Day Party Salads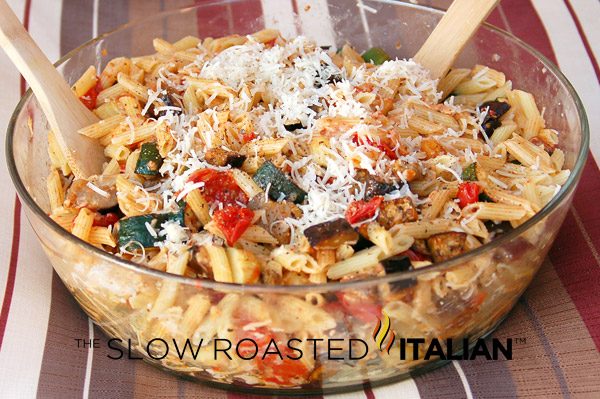 37) Roasted Vegetable Penne Pasta is an amazing and simple dish that is 'knock your socks off' delicious!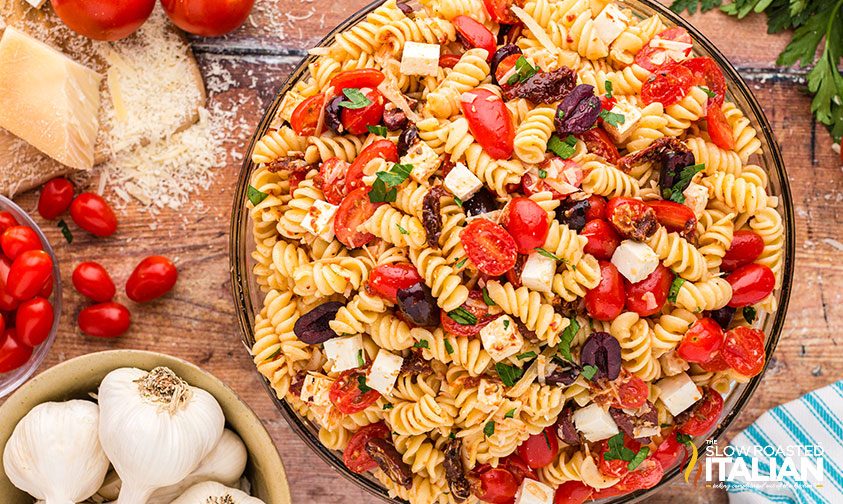 38) The flavors of the Mediterranean collide in this Tomato Feta Pasta Salad. With a taste of Greece and a touch of Italy, it is sure to please!
39) Delicious 7 Layer Mexican Bean Dip – featuring, rice, beans, salsa verde, spicy chicken, enchilada sauce and cheese cheese cheese!!!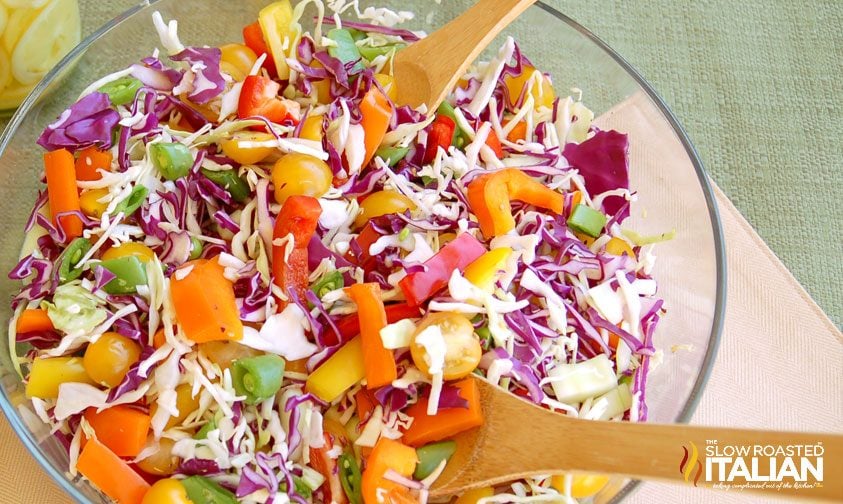 40) Amazing Asian inspired salad is colorful, flavorful and delicious! Summer Slaw with nearly every color in the rainbow will knock your socks off!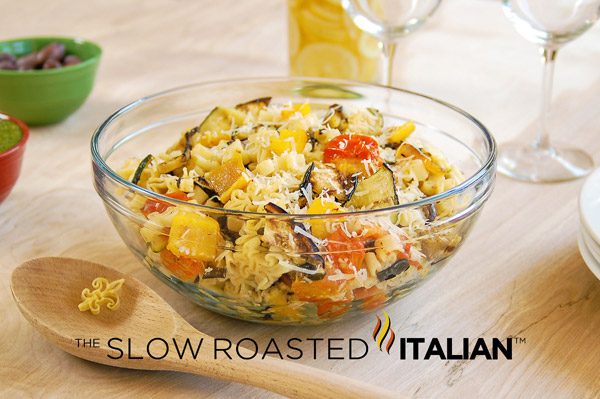 41) Turn your ordinary Labor Day party menu into a spectacular one with this Grilled Summer Vegetable Pasta Salad!
Condiments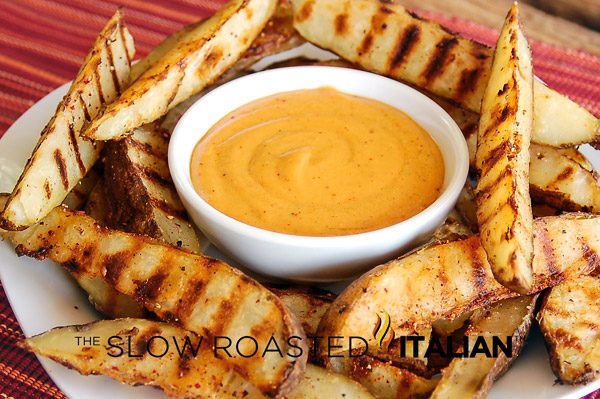 42) Smoky Beer Cheddar Cheese Sauce. The best cheese sauce you will ever eat. Seriously!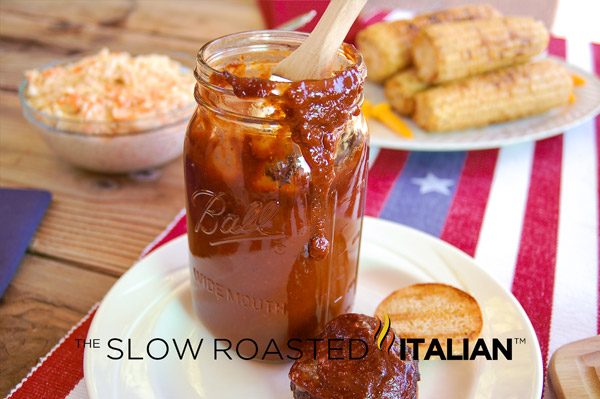 43) TSRI's Signature Barbecue Sauce is a well balanced smoky barbecue sauce with a mouth watering aroma. Its perfectly sweet, with just enough spice to warm your palate.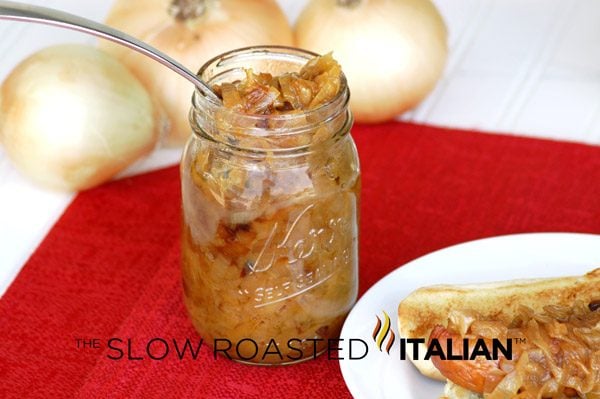 44) Fabulous no muss, no fuss Caramelized Onions in the Crockpot. Just 4 ingredients!!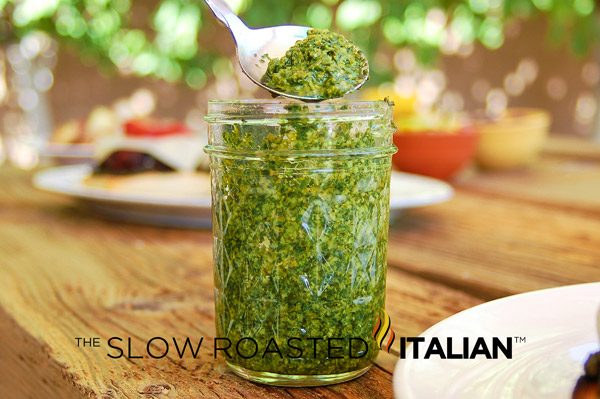 45) Fresh Basil Pesto features the fresh flavors of basil, toasted pine nuts, garlic, olive oil & Parmesan!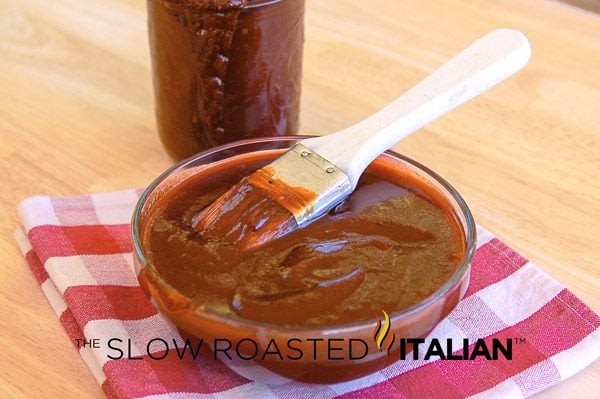 46) KC Style Barbecue Sauce (Kansas City Style) boasts multiple layers of heat and sweet! The perfect bbq sauce for pork, beef, or chicken!!!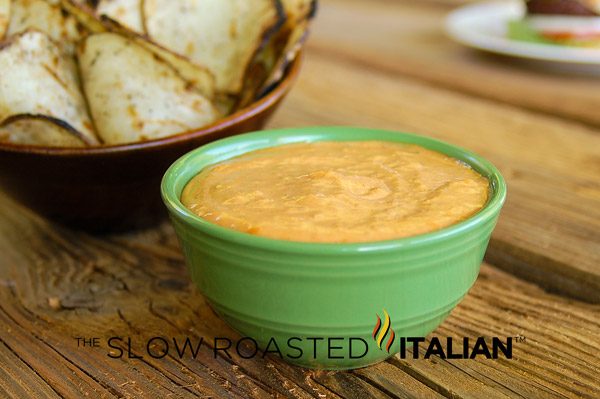 47) Simple Barbecue Ranch Sauce is a great fry dipping sauce, great on burgers too! If you like Red Robins Campfire Sauce, you'll love this!!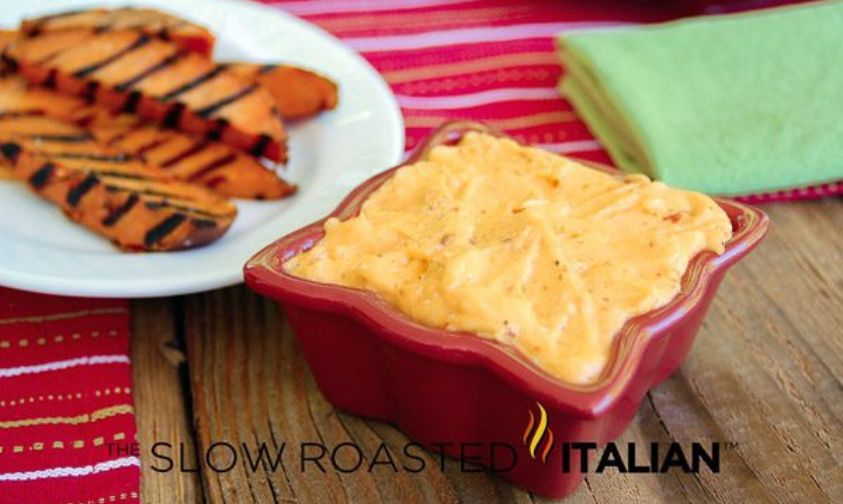 48) Homemade Chipotle Lime Mayo and Dipping Sauce adds a smokiness and just the perfect amount of heat to chicken, burgers, fries and more!!!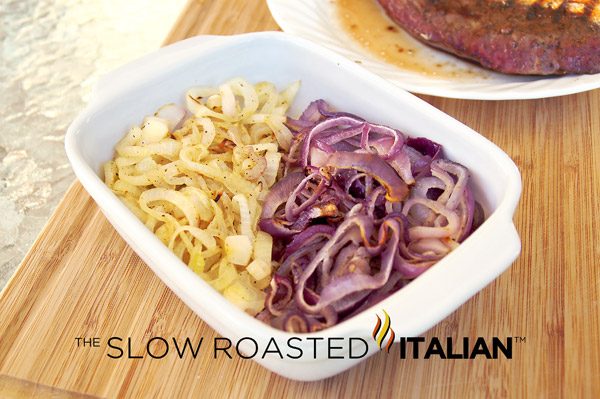 49) Easier Than Caramelized Onions, easy oven method with few added calories!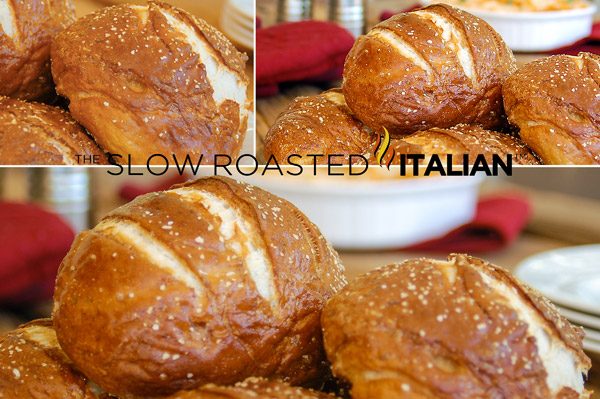 50) Pretzel Buns are the best of both worlds, tastes like a pretzel and is soft and bread like. Perfect for burgers, sandwiches or dinner rolls.
Enjoy!
With love, from our simple kitchen to yours.


Disclosure: Posts may contain affiliate links. If you purchase a product through an affiliate link your price will remain the same and The Slow Roasted Italian will automatically receive a small commission. Thank you for supporting us, it helps us keep creating new recipes.