The Biggest 30 Minute Meal Round up!
This post may contain affiliate links. Please read my disclosure policy.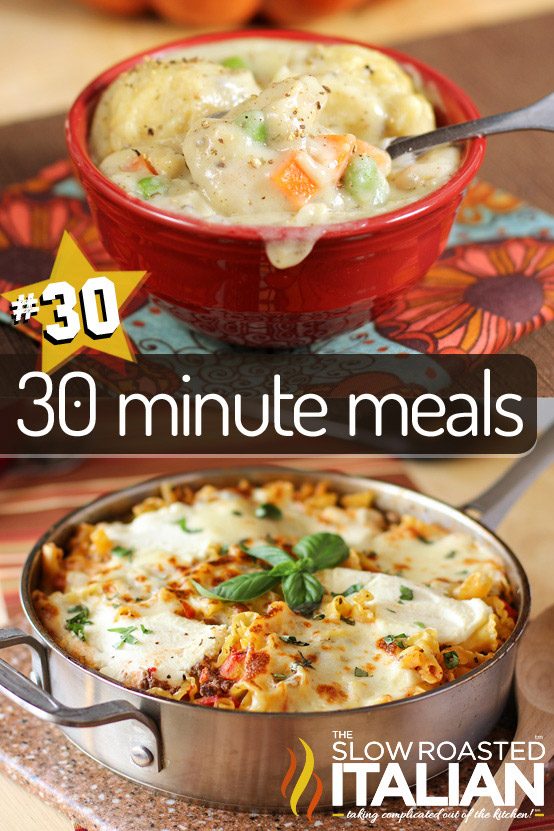 I am The Slow Roasted Italian, born with a love of slow roasting long cooking flavors, dark red all day tomato sauces, cakes that have 9 layers and take days to prepare, and Italian dinners that serve 30 and take 2 days to prep.
That was until about a year ago. I found myself in a different situation than ever before. I became an incredibly overwhelmed stay at home/work from home mom. Taking care of all my obligations did not seem to leave me hours to prep for long dinners, much less time to cook them. I needed a change.
30 minutes! That is the perfect time for me. From the time I set foot in my kitchen, I give myself 30 minutes to have dinner on the table. Sometimes if I am lucky, I even have the kitchen cleaned while dinner is in the oven.
Here are 30 meals that you can have on your plate in 30 minutes or less! You need a list like this when you have kids, carpools, play dates, work, homeschooling or whatever keeps your schedule full. This is literally a different meal every day for a month! All ready in half an hour or less.
Dinner's Ready!
With love from our Kitchen Table to yours. XOXO
Do you ❤ love ❤ our recipes? Click here to Subscribe to The Slow Roasted Italian by Email and receive new recipes in your inbox every day!
30 Minute Skillets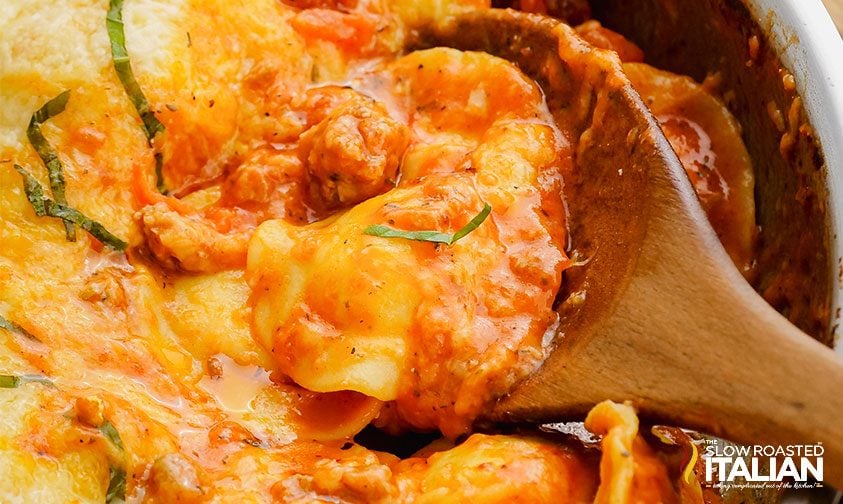 30 Minute Ravioli and Sausage Skillet –
tastes like fine Italian restaurant meal in one skillet and half and
hour! Cheesy and oh so delish! We have had this 5 times in the last 2 months, its that good.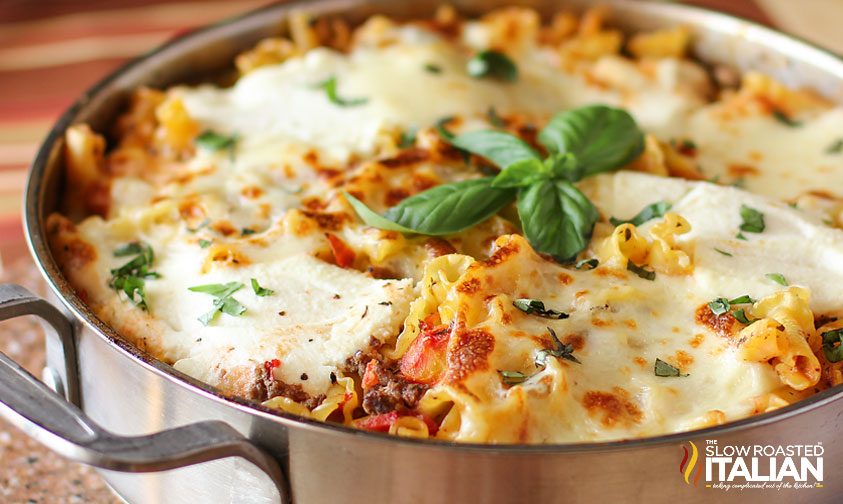 What's for Dinner? This scrumptious 3 Cheese Skillet Lasagna can be in just 30 minutes!! Packed with traditional flavor, in one skillet in half an hour!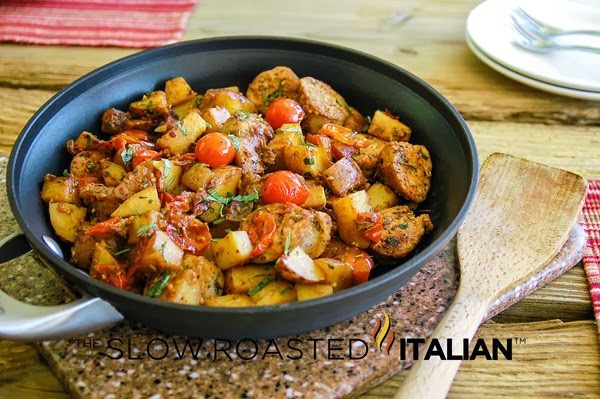 Hearty Italian Sausage and Potato One Skillet Meal is made with all whole ingredients from the market and the garden. 30 minute meal!!!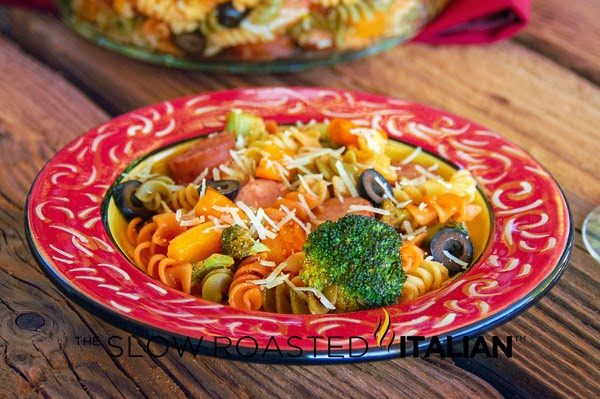 Smoked Sausage Pasta and Vegetable Skillet in 30 Minutes . Packed with tender fresh vegetables, cheese and Italian flavor.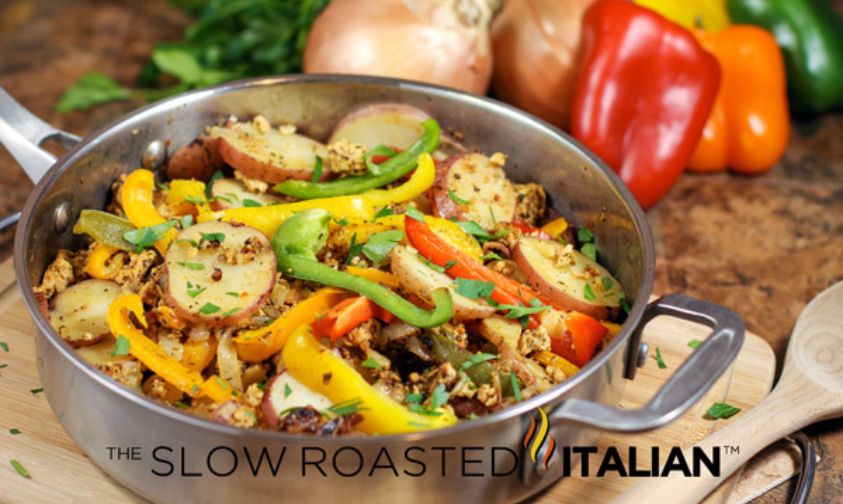 Italian Sausage, Pepper, and Potato Skillet starts with creating your own sausage flavor using lean chicken breast. This dish goes from prep to plate in just 30 minutes.
30 Minute Meals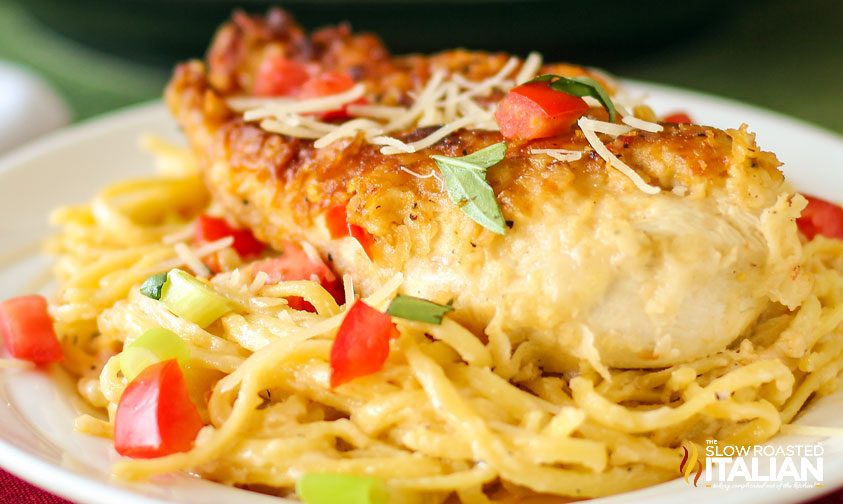 Chicken Parmesano Vino Bianco is even better than Olive Garden!!! So delicious it may transport you to Italy.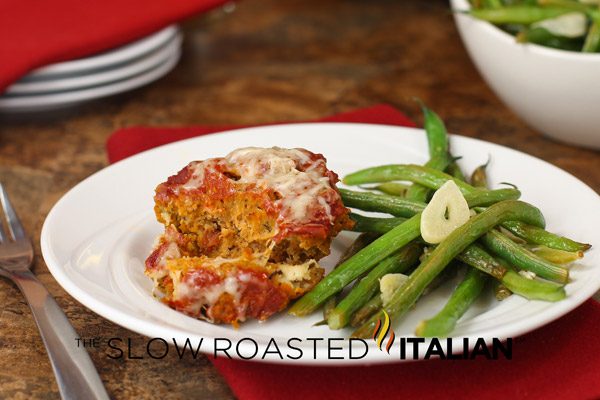 Cheesy Italian Mini Meatloaf with Garlic & Lemon Green Beans
– Perfectly portioned in an amazingly moist &delicious cheesy
meatloaf loaded w/ Italian spices. Prep to plate in 30 Minutes!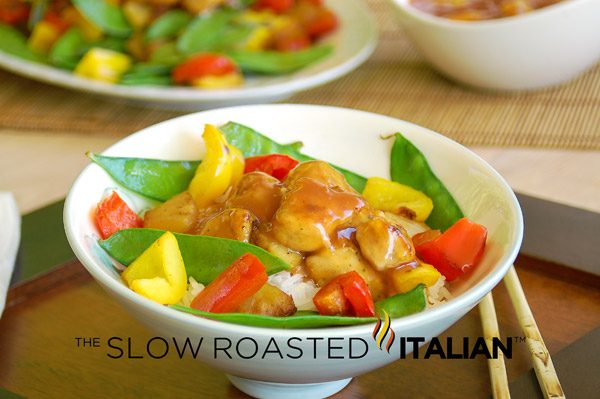 30 Minute Sweet and Sour Pork rivals ANY Chinese restaurant & a special ingredient to crisp pork with out deep frying. This recipe is a keeper!
Smoky Chipotle Sloppy Joe's are meaty,
saucy, smoky & have a little kick. The best Sloppy Joes you will
ever eat. You'll never buy a can again! Ready in 15 Minutes!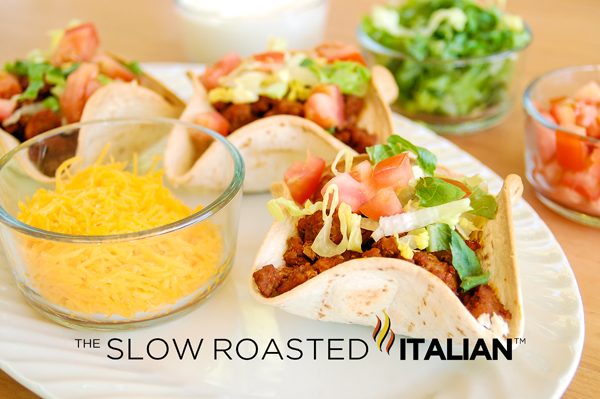 20 Minute Turkey Taco Bowls are perfect for your any occasion party or family night! With fabulous spice blend to make this dish POP!
30 Minute Stove Top Meals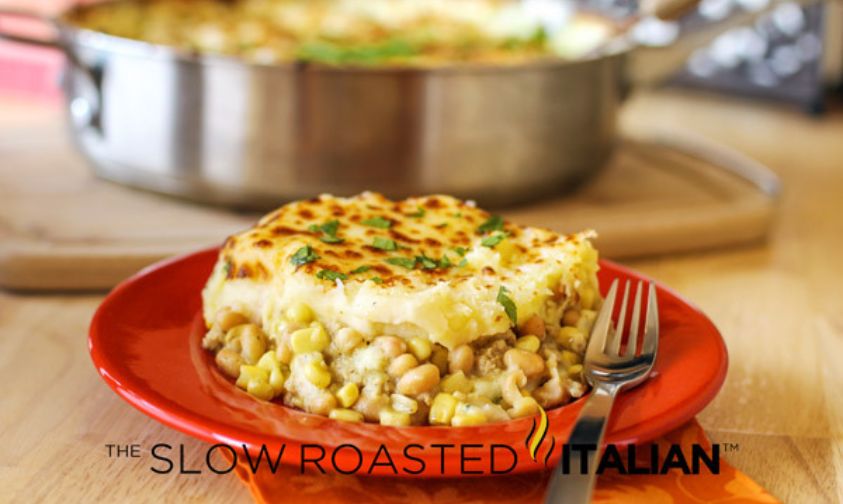 Tuscan Chicken Shepherds Pie
– Shepherd's Pie, redefined! The consummate comfort food with a healthy
spin, leaner & heartier with chicken and a special ingredient!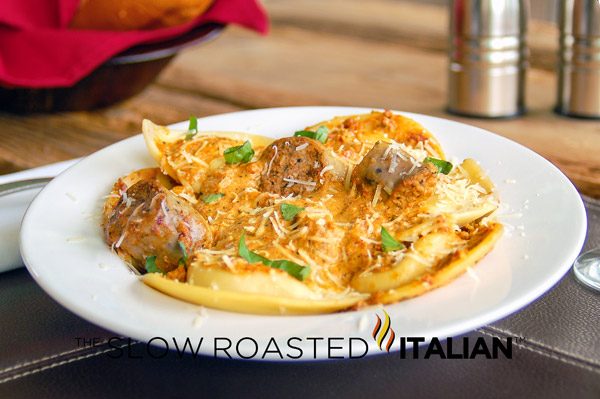 Pierogies and Sausage with Sun-dried Tomato Cream Sauce are a surprisingly perfect comfort food for fall, ready in 30 minutes.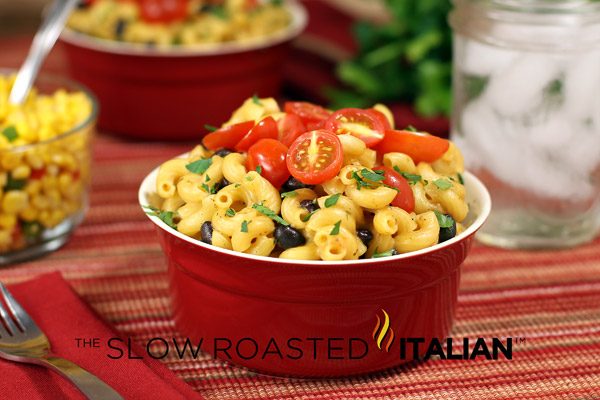 Southwestern Mac & Cheese in Just 20 Minutes! Southwestern flavors, beans and fresh grape tomatoes take ordinary to extraordinary!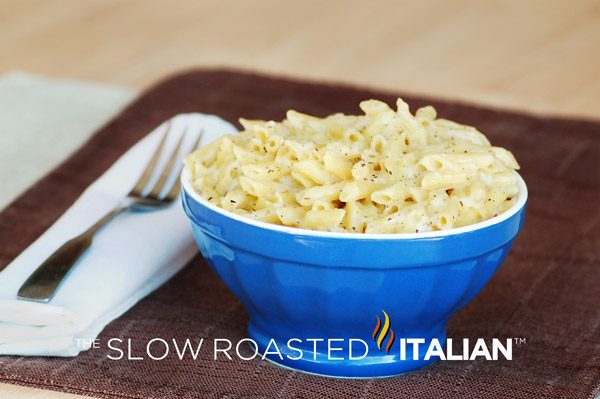 Italian Mac & Cheese with just 7 ingredients and 15 minutes you can have this creamy, flavorful macaroni and cheese!
30 Minute Italian Soups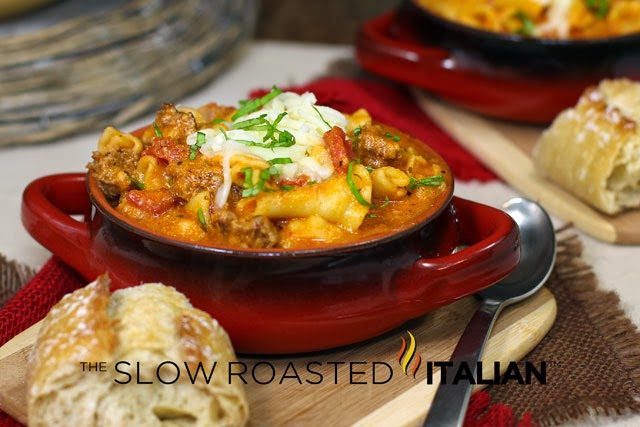 The Ultimate 3 Cheese Lasagna Soup –
a thick and rich one pot soup. Ready in just 30 minutes. This classic
comfort food has been transformed into your new favorite soup.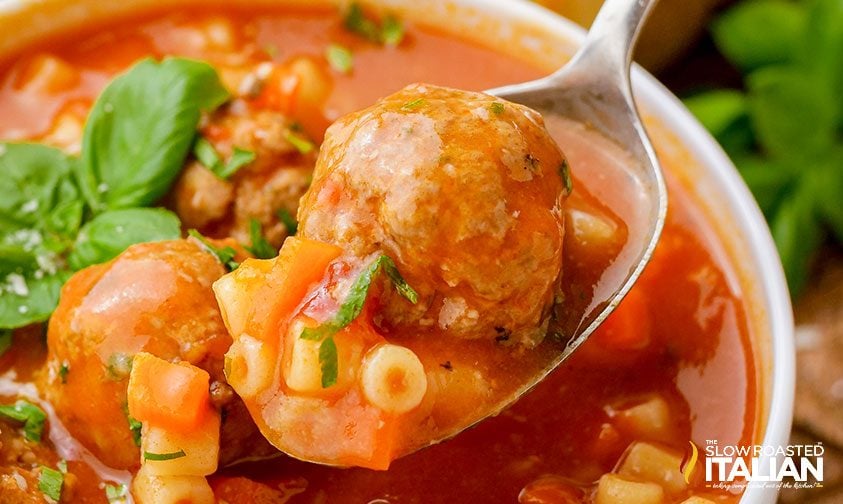 Light Italian Meatball Soup is loaded with veggies and lean meatballs cooked in a light tomato broth. Ready in just 30 minutes.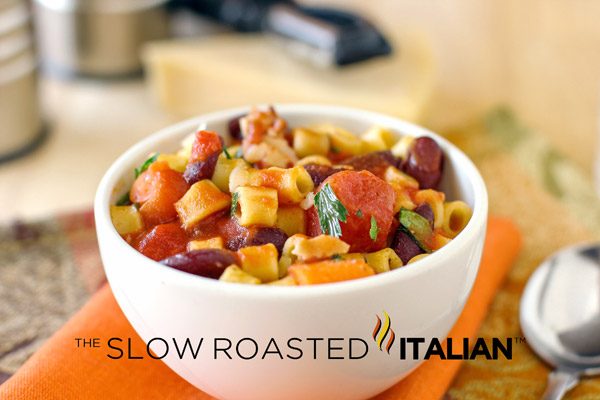 Hearty Pasta Fagioli – a traditional Italian dish so thick you can stand a spoon up in the pot. On your table in 30 minutes!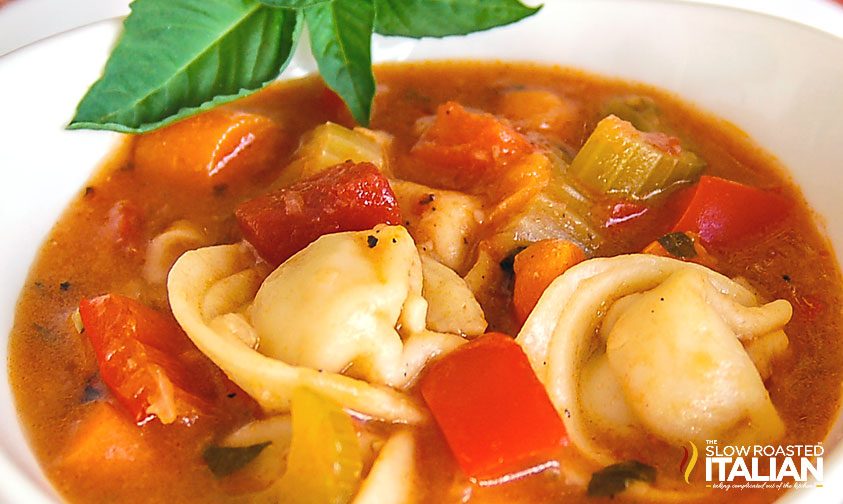 Fall comfort food coming to you in this easy Tortellini and Vegetable Soup. It is so thick and delicious, you can just about eat it with a fork.
30 Minute Casseroles/Bakes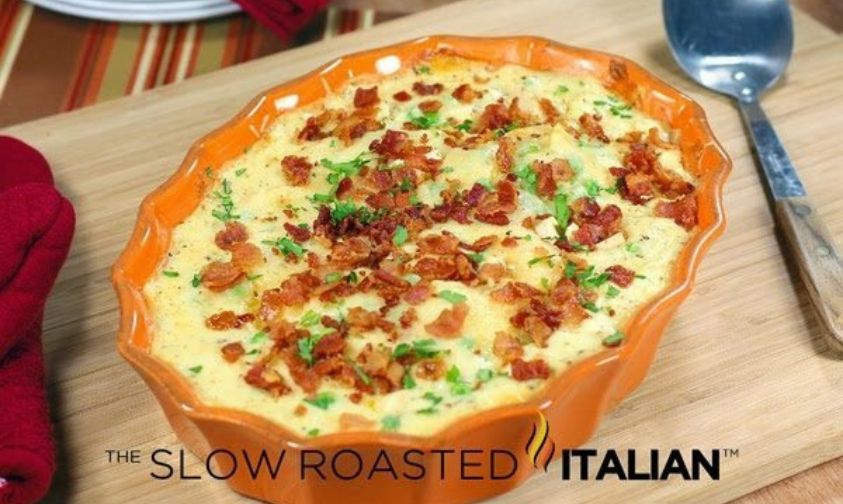 Cheesy Bacon Chicken Pierogi Bake made with a creamy bacon cheese sauce in just 30 minutes! BACON.CHEESE.POTATOES! It's calling your name.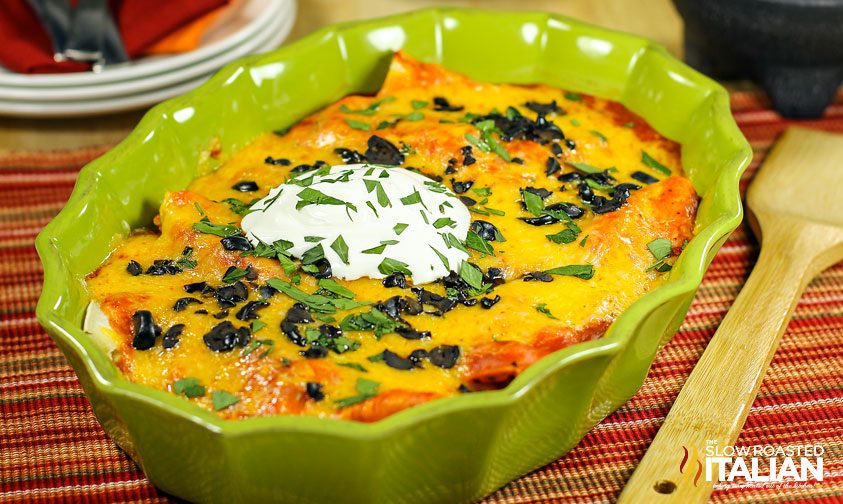 30-minute Cheesy Beef & Bean Enchiladas, perfect weeknight dinner, captures all my favorite flavors of the southwest on the table in no time.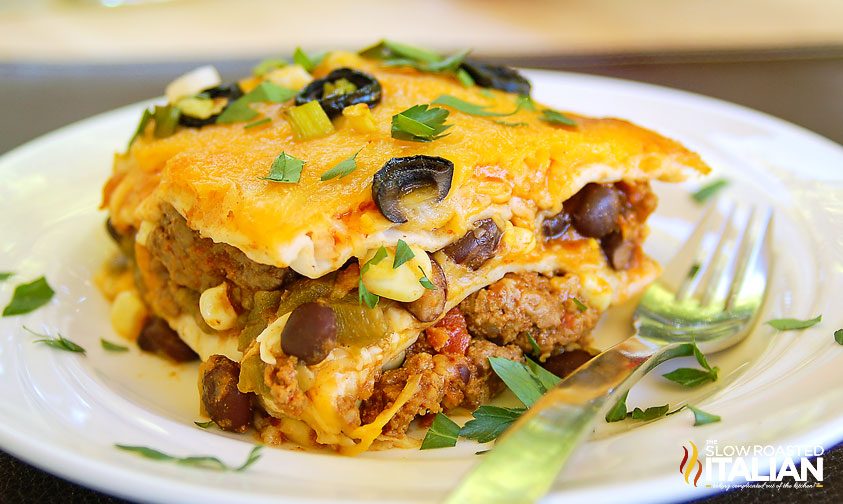 Layer upon layer of drool worthy south-of-the-border flavors in this incredibly Simple Mexican Lasagna. Prep to plate in half an hour!
30 Minute Pasta Bakes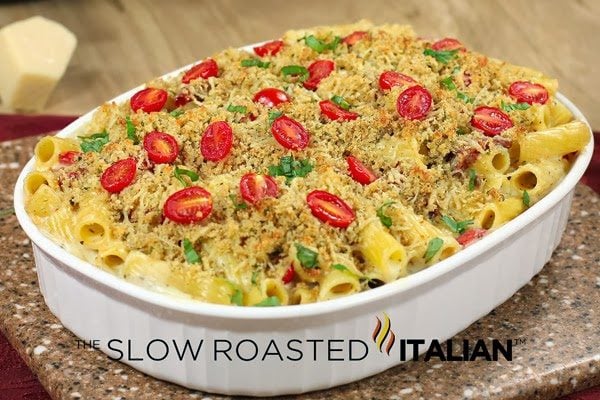 Italian Sun-Dried Tomato Pasta Bake is loaded with ooey gooey cheese,
sun-dried and fresh grape tomatoes. Ready in just 30 minutes!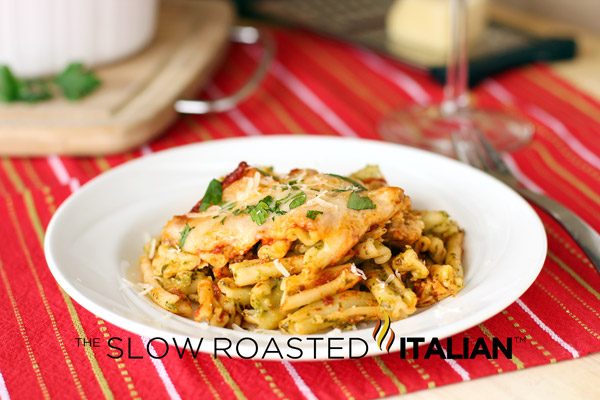 30 Minute Cheesy Pesto and Chicken Pasta Bake a fun spin on the the classic baked ziti that you and your family are going to go crazy over!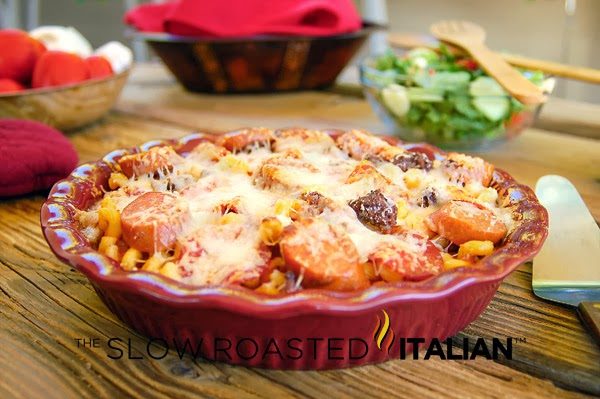 Meat Lovers Pizza Pasta Bake is loaded with your fav pizza toppings and tons of ooey gooey cheese, in 30 minutes! REALLY!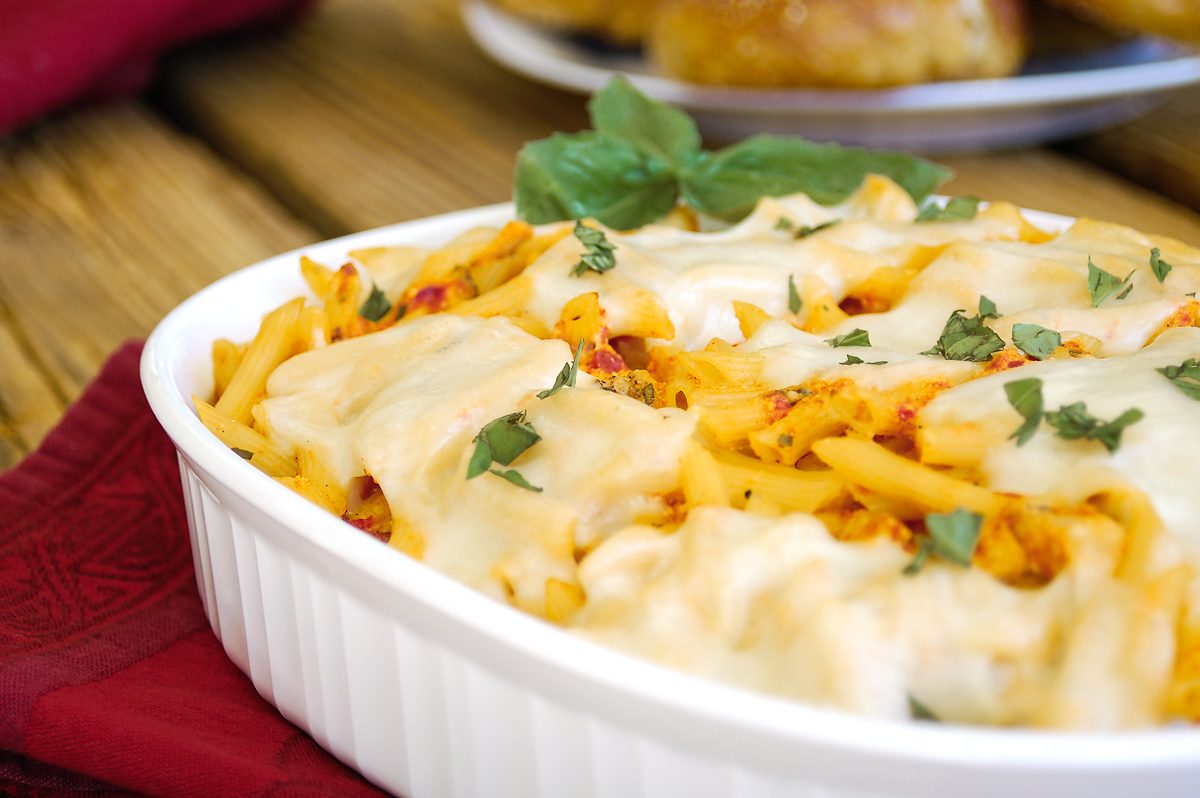 A twist on your classic baked ziti; this 30 Minute Cheesy Chicken Pasta Bake goes from prep to plate in half an hour. A secret ingredient really makes this dish pop!
30 Minute Chicken Soups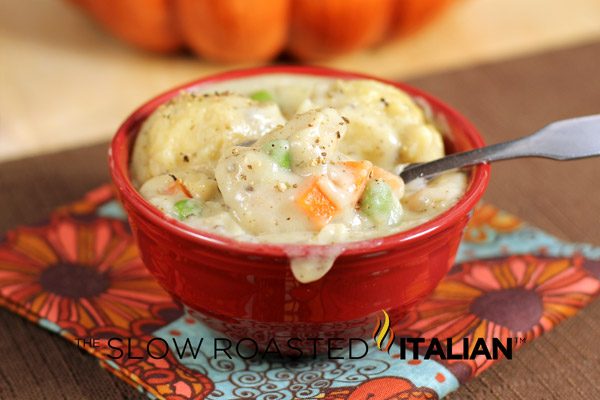 How does a thick and creamy Chicken and Dumplings done in 30 minutes sound? No, its not a dream and no canned soup.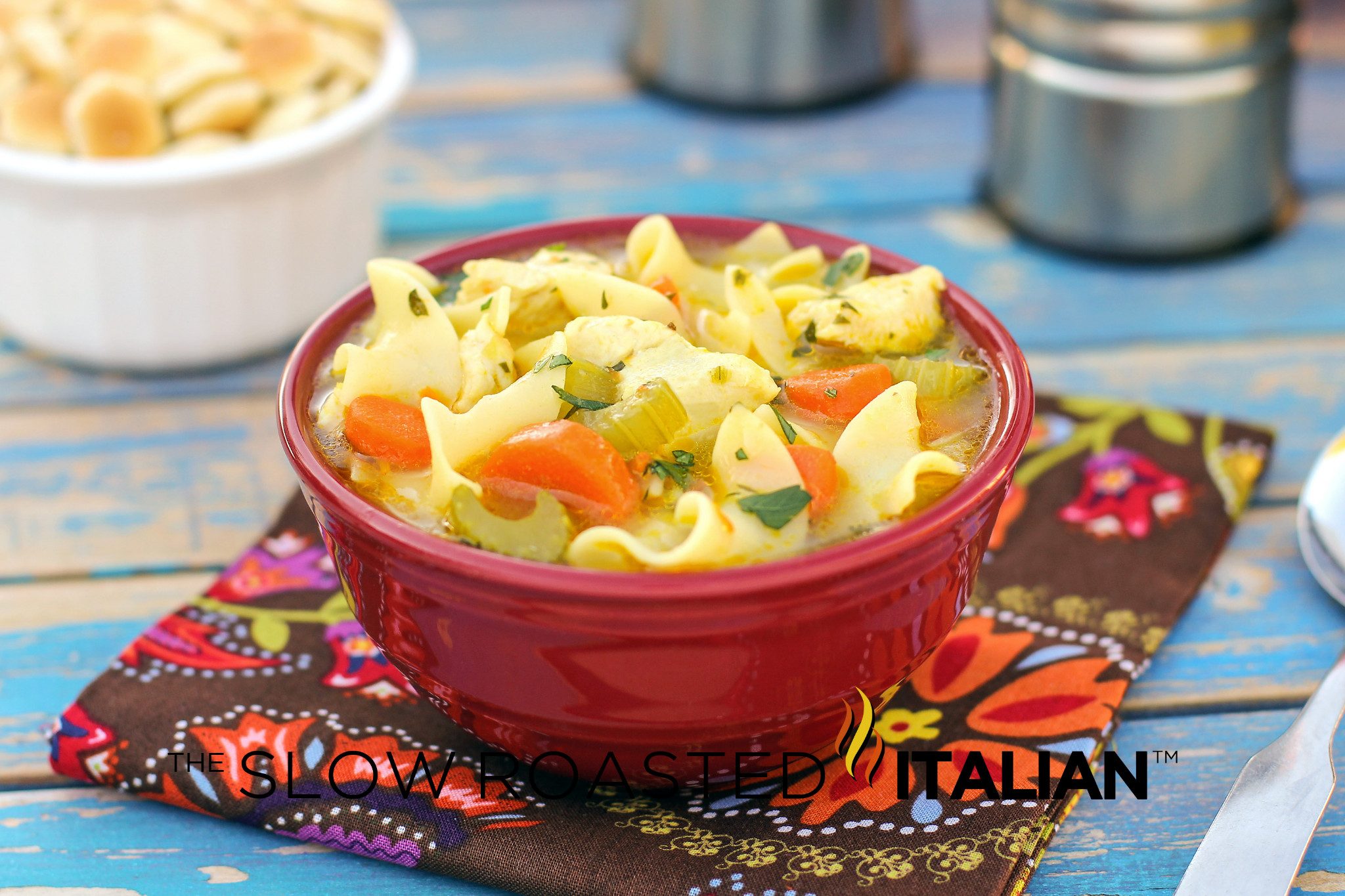 Homestyle Chicken Noodle Soup – hearty, flavorful and delish! Its chock full of chicken, veggies and noodles on your plate in 25 Minutes!!!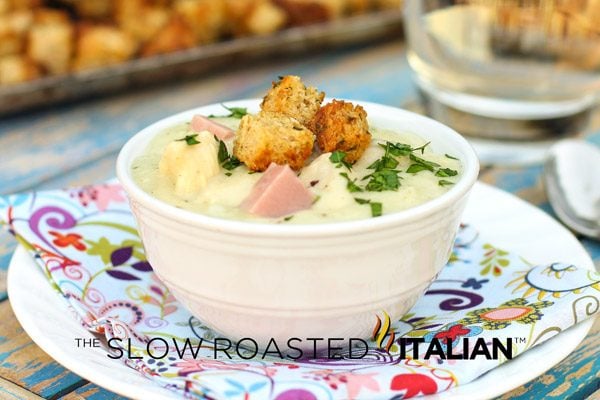 Chicken Cordon Bleu Soup
ready in 30 minutes. This scrumptious soup is loaded with ham, chicken,
cheesy soup and crispy garlic croutons! It's better than your favorite
Chicken Cordon Bleu in a fabulous soup, made in half an hour!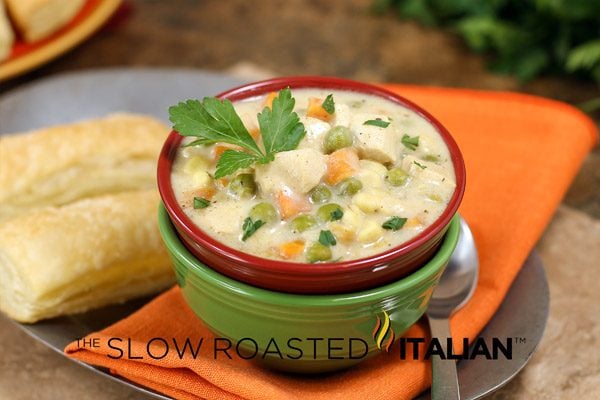 This Chicken Pot Pie Soup will warm you from your lips to your toes in just 30 minutes! Rich and creamy, loaded with veggies and chicken.
30 Minute Chili's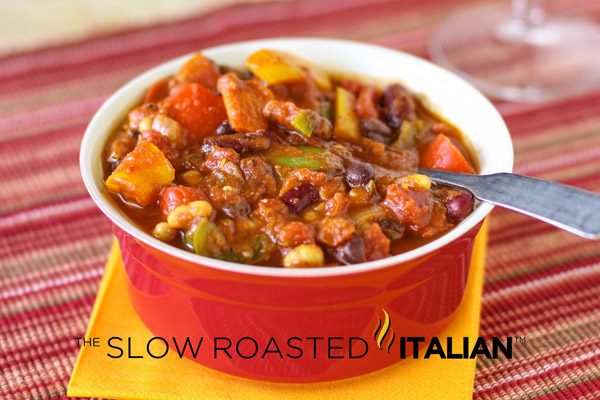 A hearty vegetarian chili? No, its not a dream. It's The Best Ever Power Packed Vegetarian Chili. Loaded with flavor&completely satisfying! Ready in about a half an hour.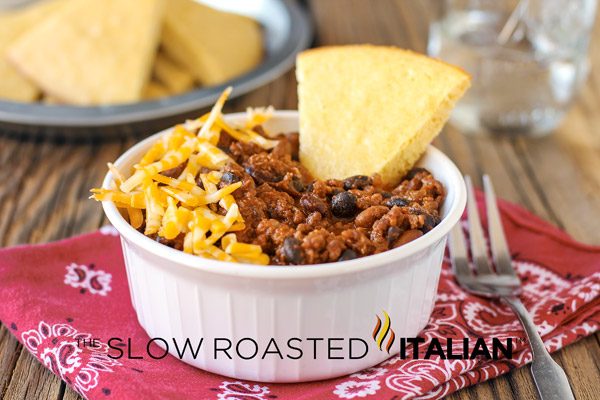 Cowboy Up! It's Chili Time! Quick-Draw Cowboy Chili is loaded w/ southwestern flavors, 3 kinds of beans, chorizo & beef. Ready in 30 Minutes.