25 Best Meals to Deliver to a Friend
This post may contain affiliate links. Please read my disclosure policy.
Delivering a meal to a friend or family member is the best gift, whether you are looking to surprise someone who just had a baby, someone who is sick, had a death in the family or is even simply overwhelmed with life. This Christmas we gave the gift of a stress free delivered dinner. It was truly the most appreciated gift I could have given. Sometimes life is crazy for whatever reason.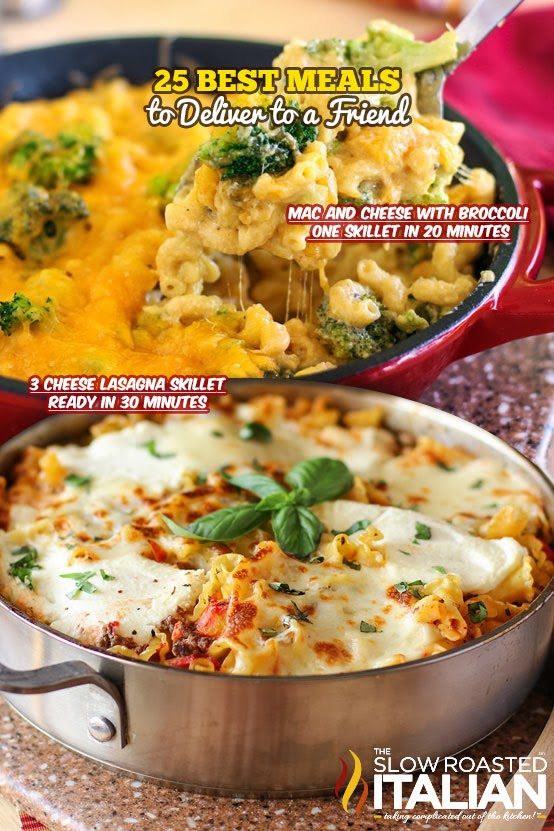 Our friend Ashley from the food blog Center Cut Cook shared some devastating news last week. Her husband was diagnosed with cancer, and they had quite a stay in the hospital.
Life, for them, is of course turned upside down and as a nurturing woman, all I want to do is help. Faced with a potentially long and arduous treatment course our blogger friends are getting together to help raise a little money to help Ashley and Ryan.
I would love to pack their fridge and freezer full of meals, but they live across the country. I have put together this collection of 25 of the Best Meals to Deliver to a friend or family member for whatever the reason. We hope it helps make your dinner deliveries a little simpler. Enjoy!
---
SKILLETS and STOVE TOP MEALS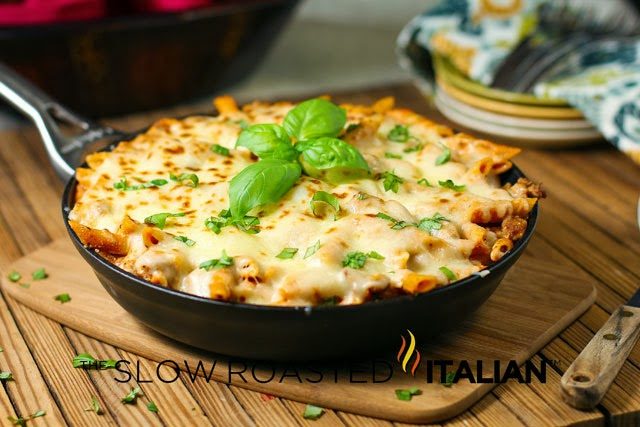 25 Minute Baked Ziti Skillet – one pan and 25 minutes are all that stand between you and a magical bite of Italian comfort food!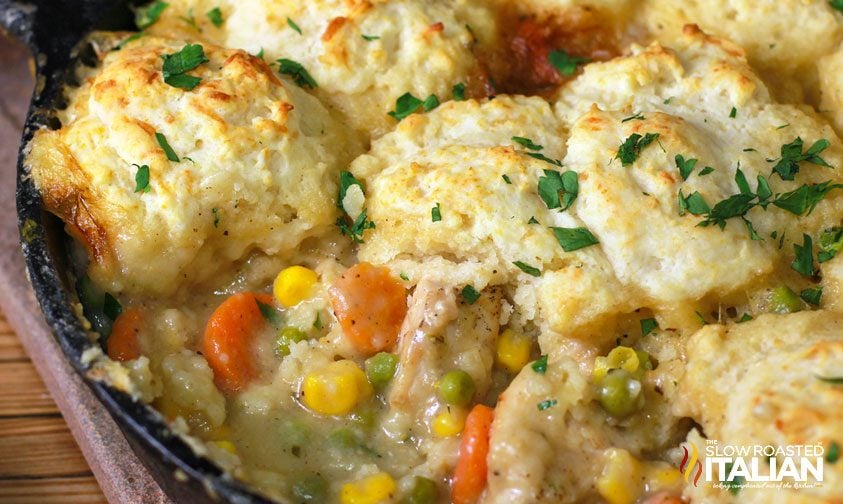 Skillet Chicken Pot Pie
features chunks of chicken cooked in a scrumptious creamy sauce with
corn, carrots and peas. A secret ingredient in the drop biscuits really
take this dish over the top. One skillet and 30 minutes until dinner.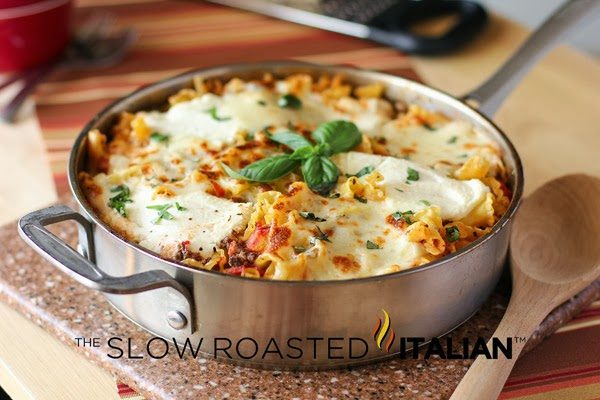 3 Cheese Skillet Lasagna, in 30 minutes! Packed with traditional flavor, one skillet in half an hour!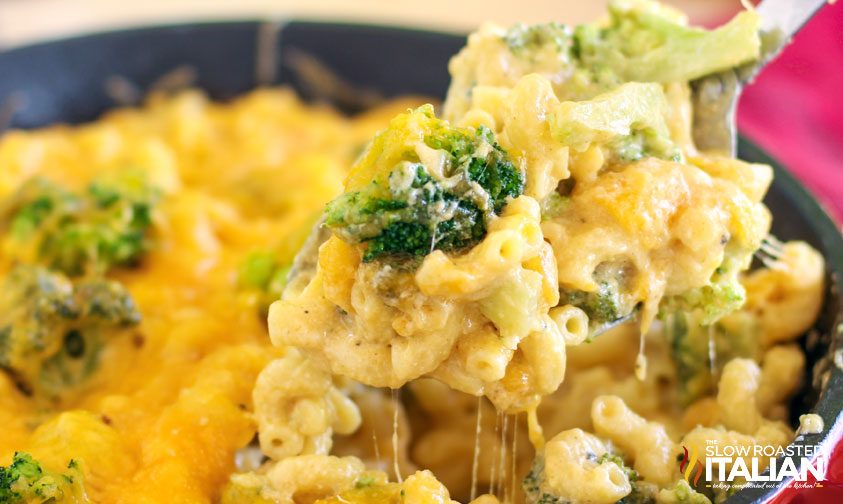 Broccoli Mac and Cheese is the easiest and cheesiest macaroni and cheese ever!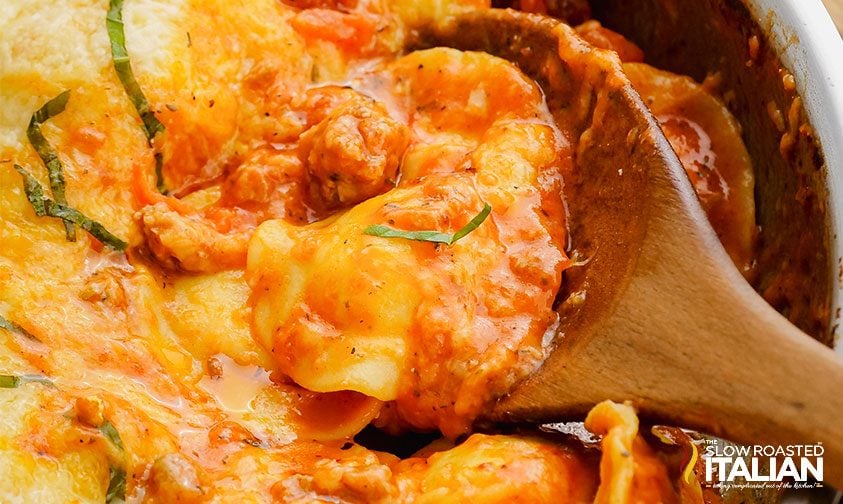 30 Minute Ravioli and Sausage Skillet – tastes like fine Italian restaurant meal in one skillet and half and hour! Cheesy and oh so delish!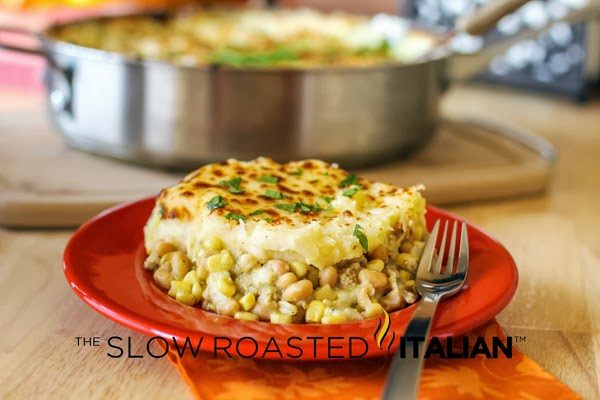 Tuscan Shepherd's Pie! The consummate comfort food with a healthy spin, leaner & heartier with chicken and a special ingredient!
Get Free Recipes Sent to Your Email
Deliverable Breakfasts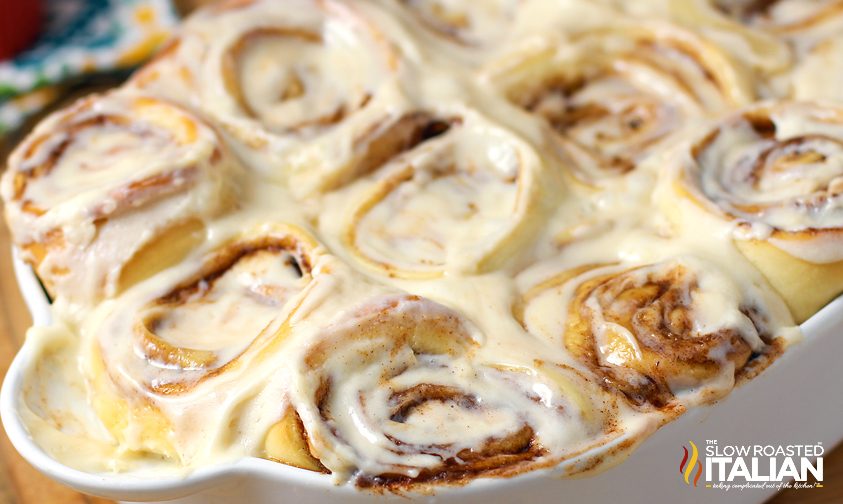 Cinnabon Cinnamon Roll Copycat Recipe is a sweetened roll with a thick
cinnamon-sugar filling and a cream cheese frosting that you are likely
to remember long after the cinnamon roll is gone!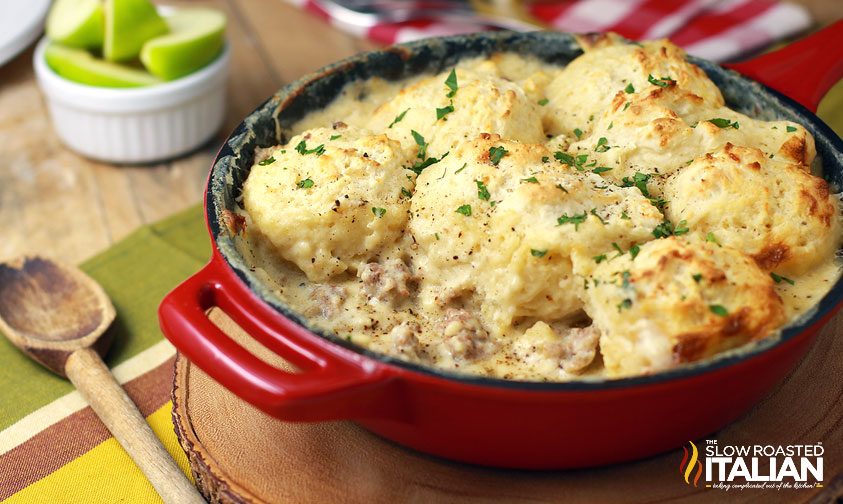 Sausage Gravy and Drop Biscuits Skillet is a one skillet recipe that is sure to make it into your permanent recipe file. Flavorful saw mill gravy made with sausage and scrumptious biscuits that goes from prep to plate in 30 minutes.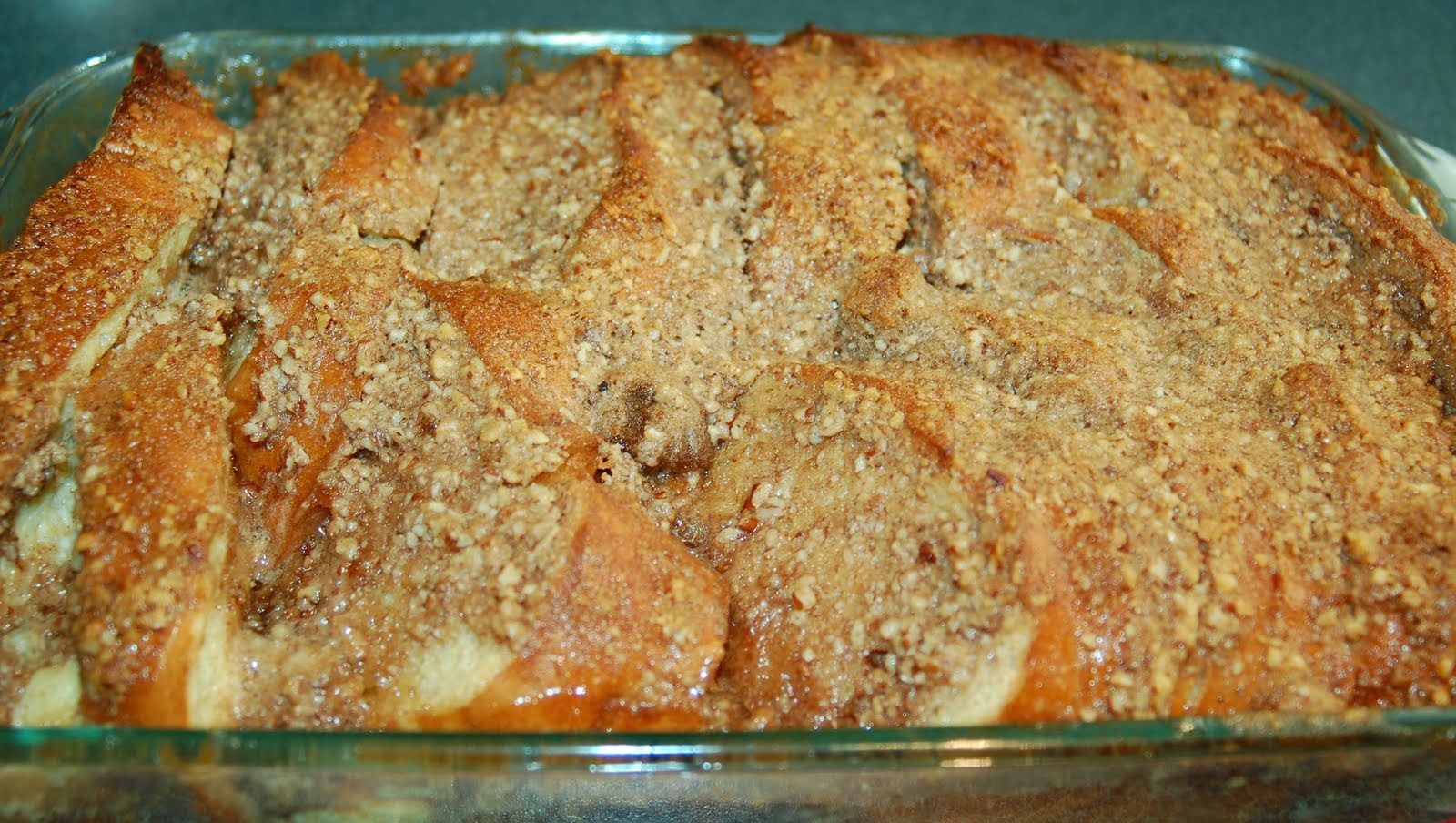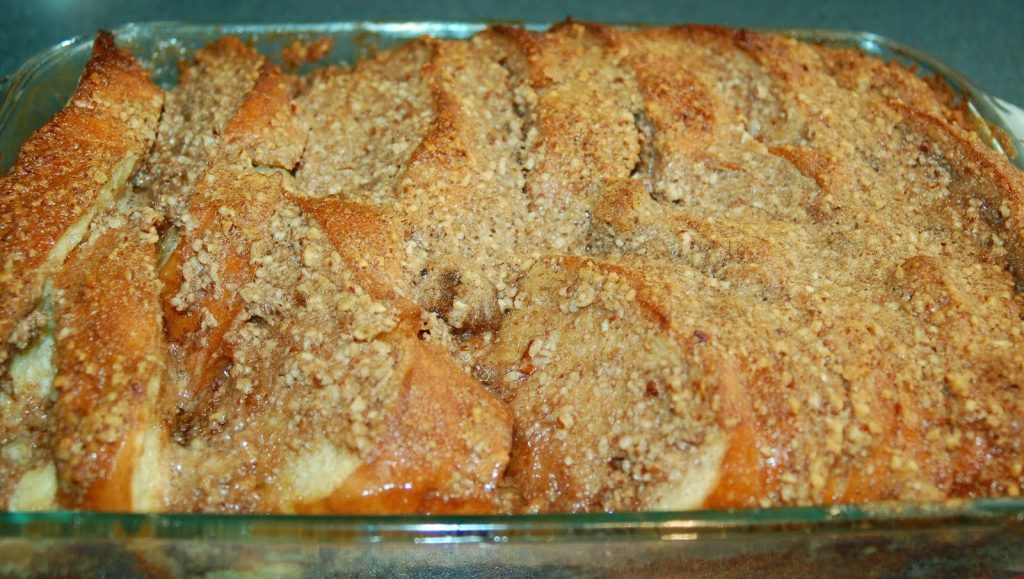 Overnight Baked French Toast Casserole is the perfect make ahead breakfast. Simply prepare the night before and pop it in a 350°F oven the next morning.
---
Casseroles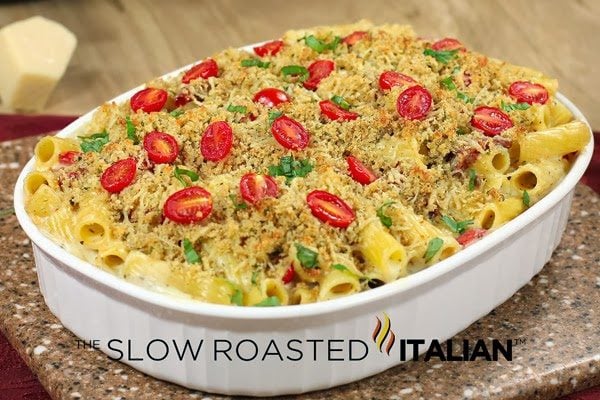 Italian Sun-Dried Tomato Pasta Bake is loaded with ooey gooey cheese, sun-dried and fresh grape tomatoes. Ready in just 30 minutes!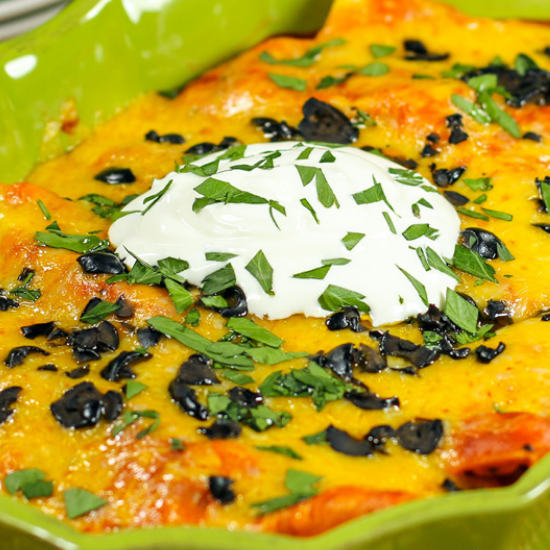 Cheesy Beef and Bean Enchiladas, perfect weeknight dinner, captures all my favorite flavors of the southwest on the table in no time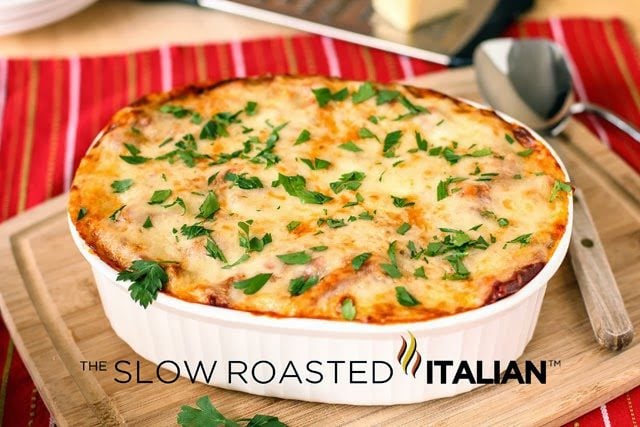 30 Minute Cheesy Pesto and Chicken Pasta Bake a fun spin on the the classic baked ziti that you and your family are going to go crazy over!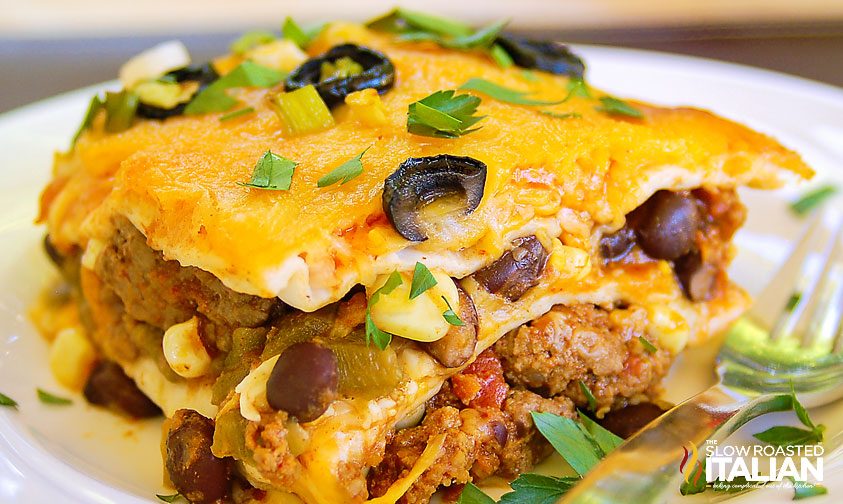 Layer upon layer of drool worthy south-of-the-border flavors in this incredibly Simple Taco Lasagna. Prep to plate in half an hour!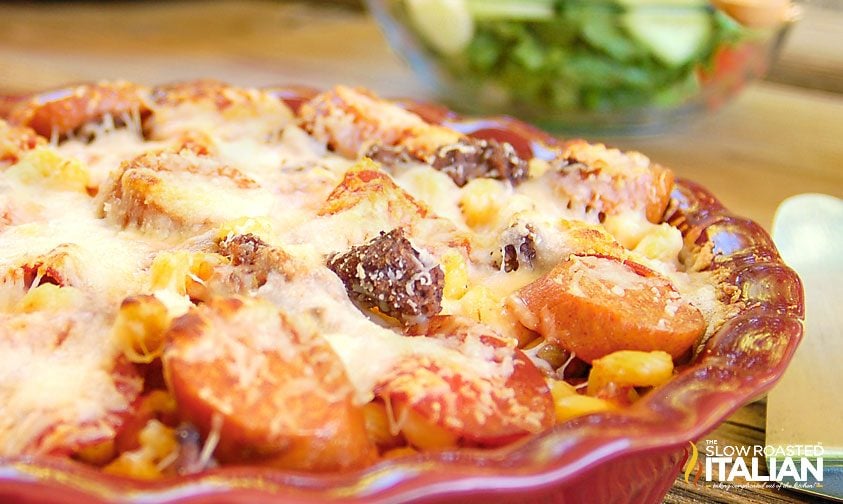 Meat Lovers Pizza Pasta Bake is loaded with your fav pizza toppings and tons of ooey gooey cheese! Better make 2! 30 Minute Meal!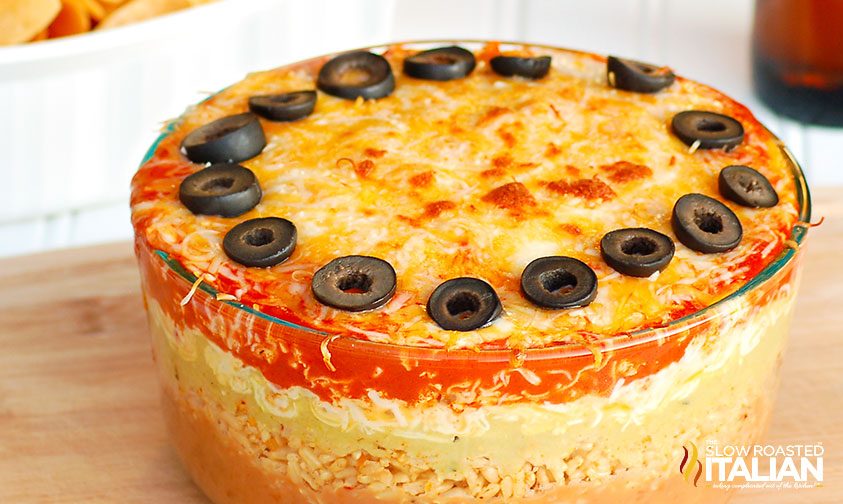 Delicious 7 Layer Taco Dip – featuring, rice, beans, salsa verde, spicy chicken, enchilada sauce and cheese cheese cheese!!!
---
Soups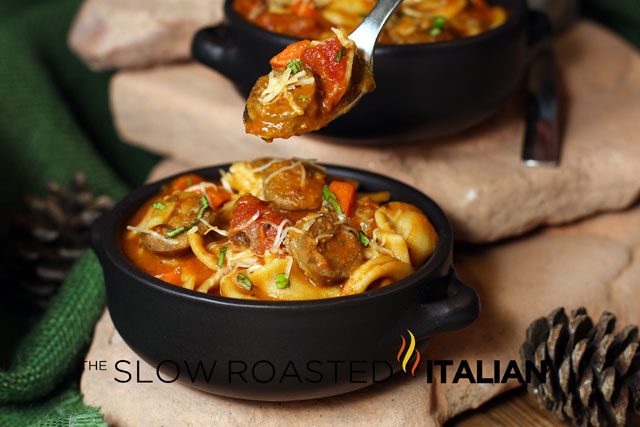 Hearty Italian Sausage Soup is loaded with basil, sausage and a few more ingredients to make this stick to your ribs soup!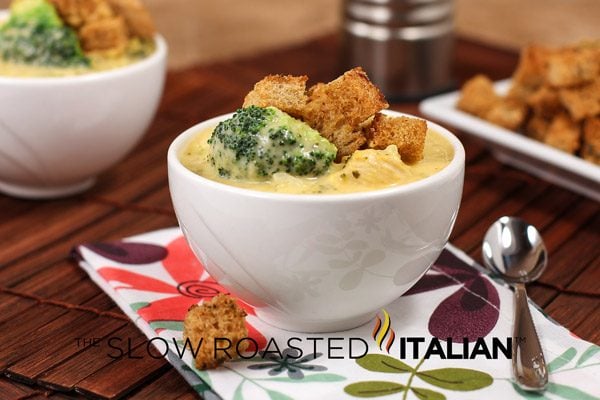 Broccoli Cheese Soup with Chicken and Rice is a scrumptious one pot meal that goes from prep to plate in 25 Minutes!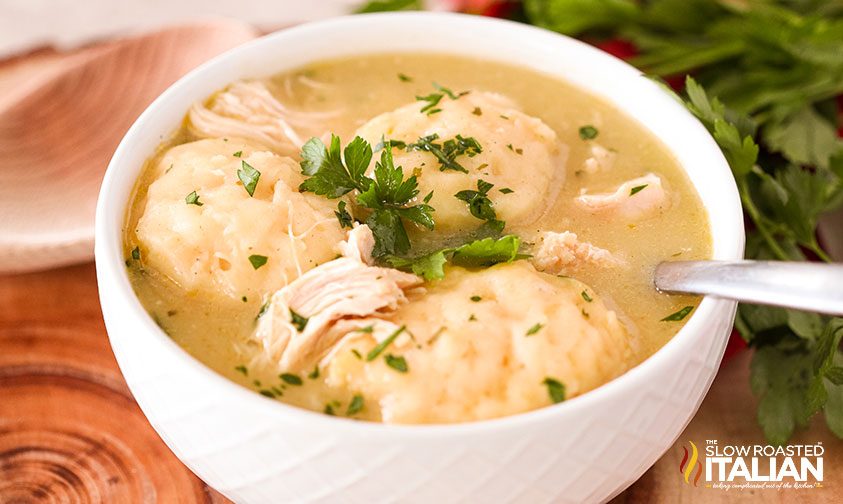 Simple Crock Pot Chicken and Bisquick Dumplings is easy as can be and so homemade it may transport you back to your moms kitchen table. Just like mom used to make.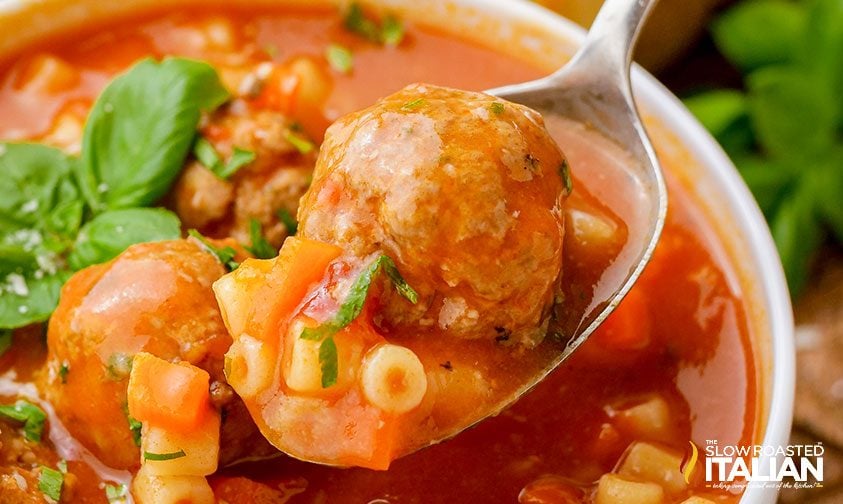 Light Italian Meatball Soup is loaded with veggies and lean meatballs cooked in a light tomato broth. Ready in just 30 minutes.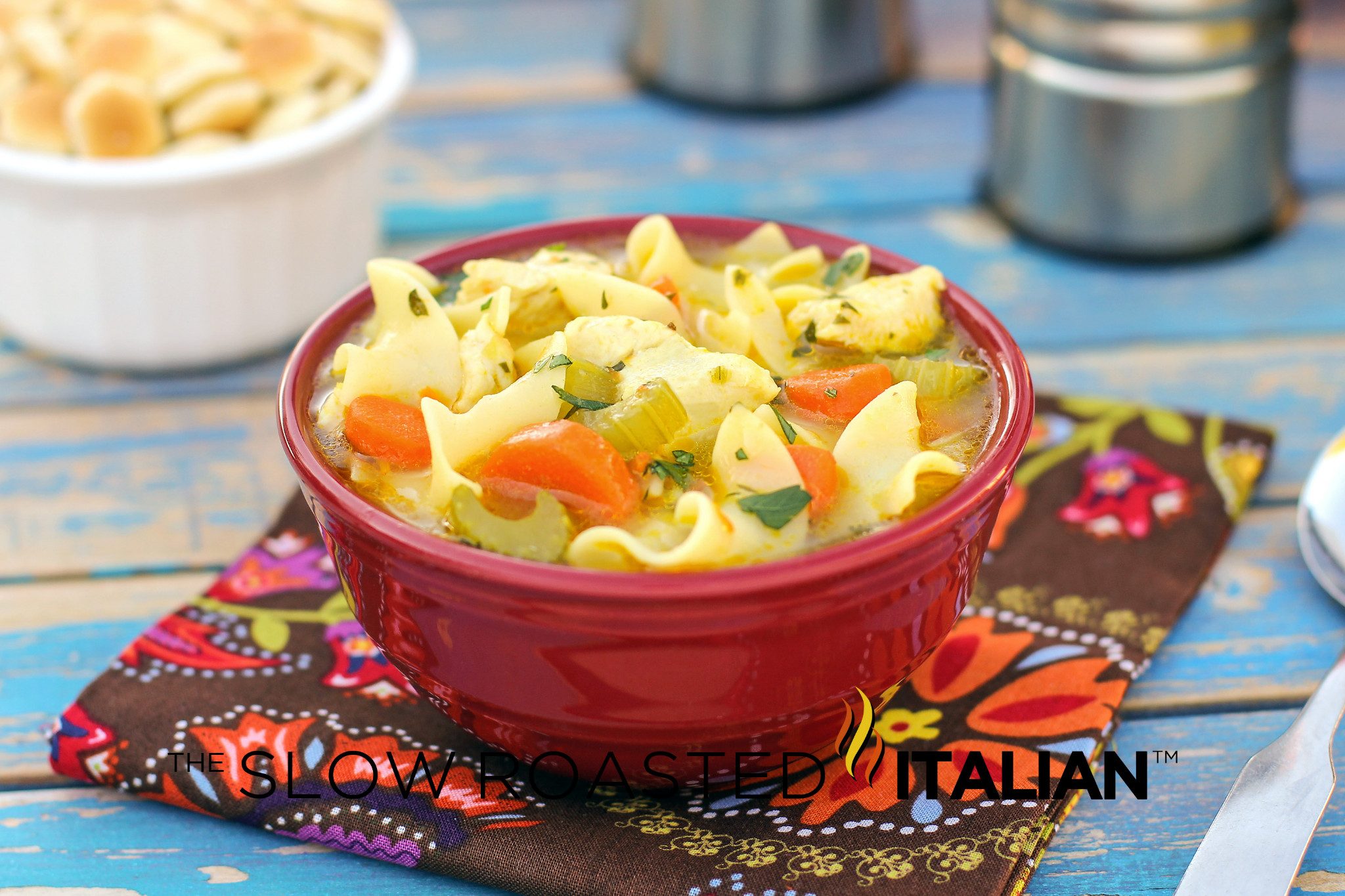 Crockpot Chicken Noodle Soup – hearty, flavorful and delish! Its chock full of chicken, veggies and noodles on your plate in 25 Minutes!!!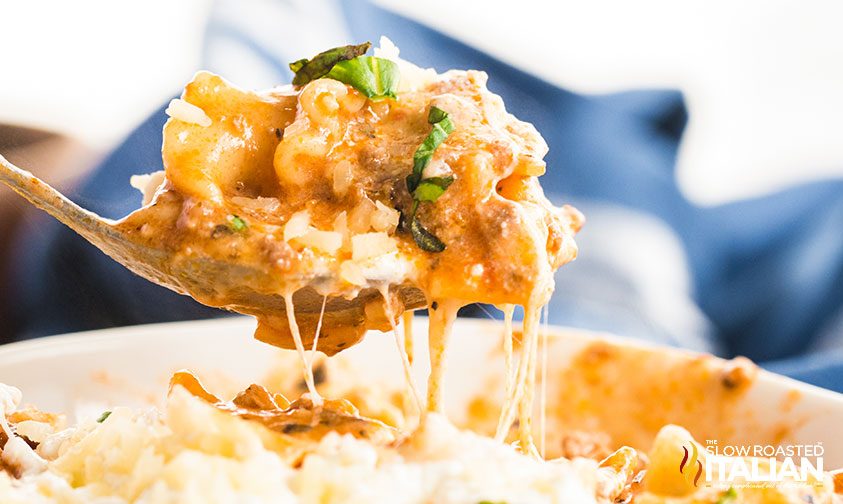 Instant Pot Lasagna Soup –
a thick and rich one pot soup. Ready in just 30 minutes. This classic
comfort food has been transformed into your new favorite soup.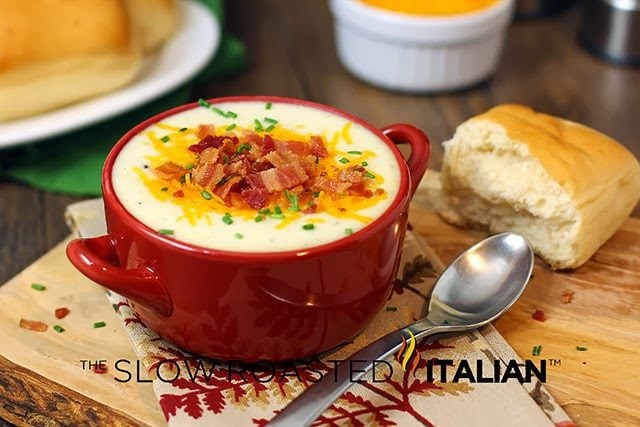 Ultimate Baked Potato Soup
is now fully loaded and ready in just 20 minutes! All the flavors of your favorite loaded baked potato come together in your new favorite soup recipe. Chunks of baked potato in a rich cheese soup are garnished with cheddar cheese, bacon crumbles and chives.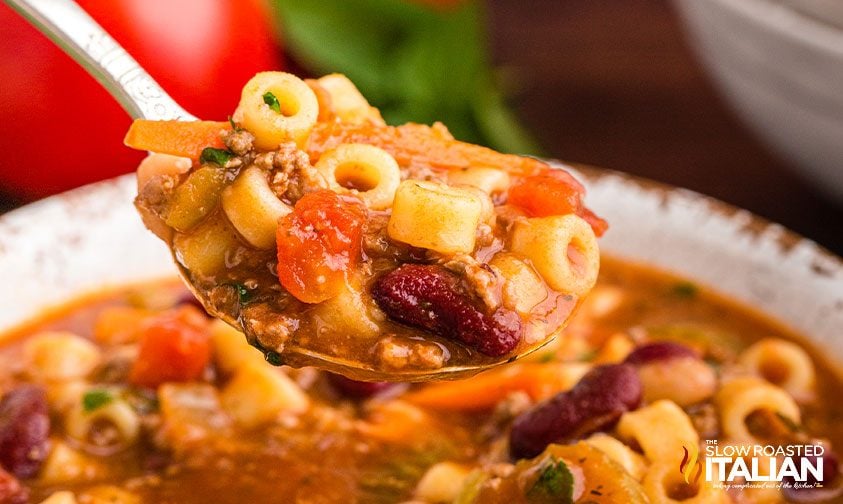 Olive Garden Pasta Fagioli – a traditional Italian dish so thick you can stand a spoon up in the pot. This 30 minute meal to deliver will be SO appreciated!
---
Check out all the posts full of comfort food recipes and happy words about our friend Ashley!!
Kick Ass Chicken Lasagna – Sugar Dish Me
Meals to Deliver to Family and Friends – Barefeet in the Kitchen
Comfort Food Because Sometimes Bad Things Happen – On the Banks of Squaw Creek
Center Cut Cook – The Midnight Baker
Chicken Broccoli Rice Casserole {Gluten Free} – My Gluten Free Kitchen