25 Best Ever Easy Italian Dinner Recipes
This post may contain affiliate links. Please read my disclosure policy.
Italian Dinner Recipes are one of our favorites to make! Here are the top 25, all-time, best ever, easy Italian dinner recipes on our site. Perfect to help you prepare meals on your busiest days and nights!
30-minute meals, one-skillet meals, casseroles, pasta bakes, soups and more!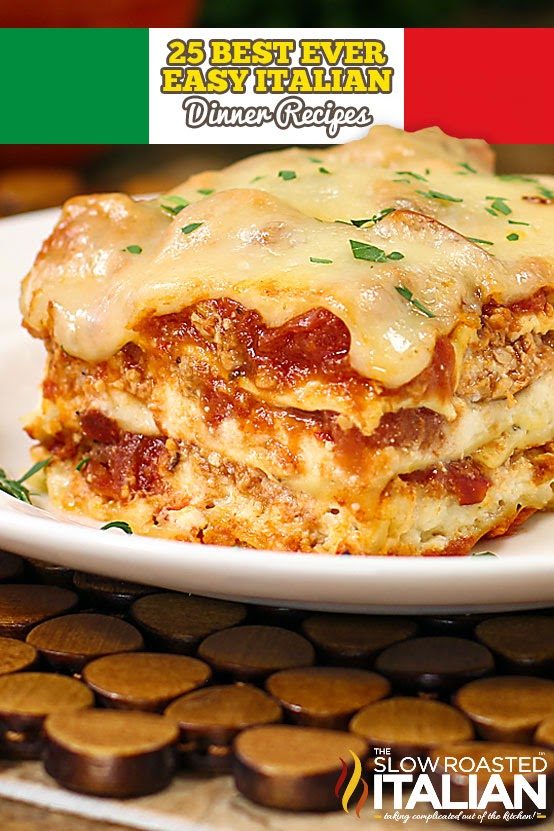 In the last 9 years, we have developed and posted over 1,300 recipes. I am sure you can imagine a good portion are Italian. We are always asked what are our favorites.
We decided to gather our favorites all in one place where you can check them out.
Enjoy!
With love, from our simple kitchen to yours.
Don't miss a thing! Follow us on
Facebook | Twitter | Pinterest | Instagram
When you find an Italian dinner recipe you want to make, simply click on the title below the image and you'll be taken to the recipe post. Scroll down to the bottom and you'll see the recipe card!
Italian Skillets and One-Pot Recipes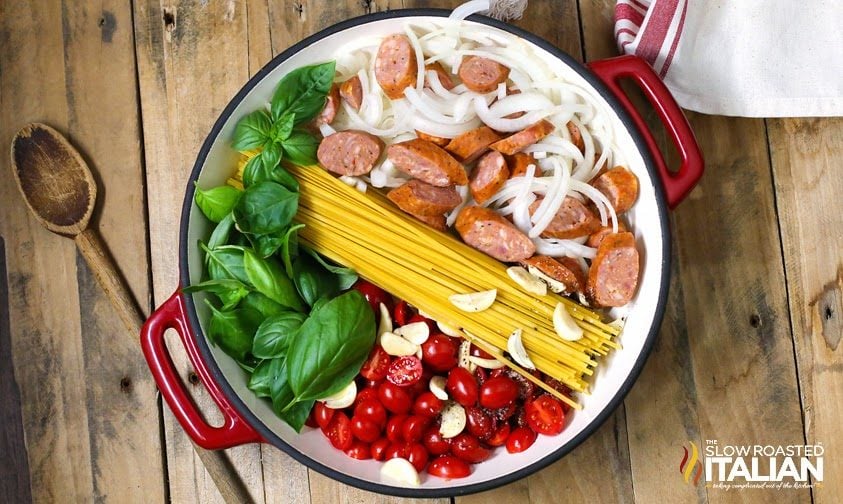 One Pot Cheesy Pasta and Sausage features a spectacular creamy cheesy tomato basil sauce cooked right into the linguine pasta in this amazing One Pot Pasta recipe, ready in 20 Minutes! Toss it all in a pot and let it cook. It's so easy it just about cooks itself. Now that's my kind of meal.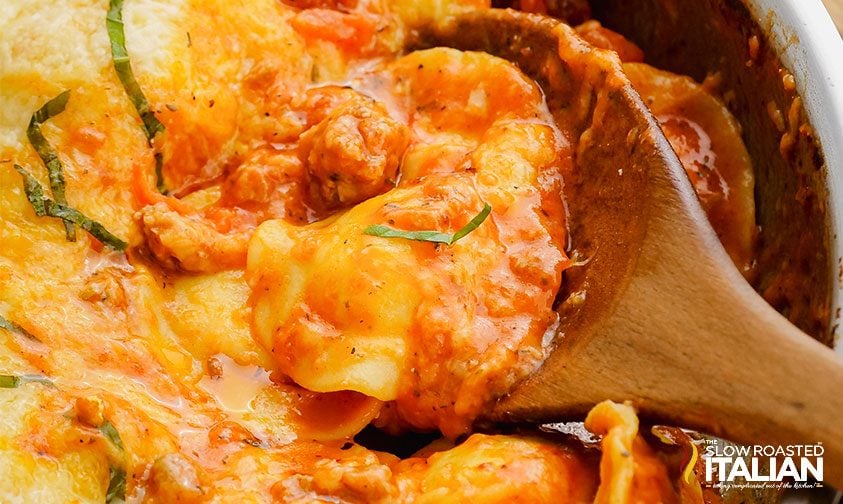 30 Minute Skillet Ravioli with Sausage – tastes like fine Italian restaurant meal in one skillet and half and
hour! Cheesy and oh so delish! We have had this 5 times in the last 2 months, its that good.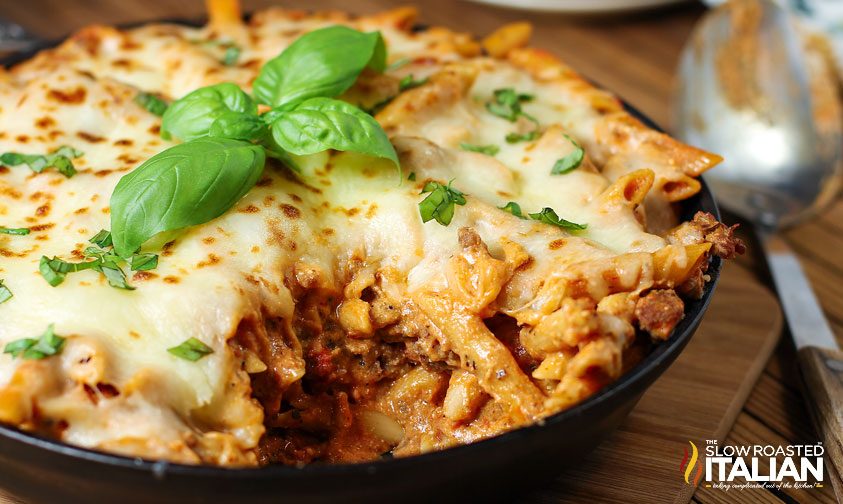 25 Minute Baked Ziti Skillet – one pan and 25 minutes are all that stand between you and a magical bite of Italian comfort food!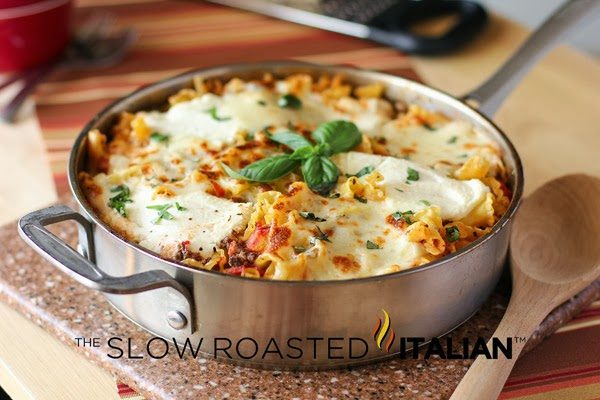 3 Cheese Skillet Lasagna can be in just 30 minutes!! Packed with traditional flavor, in one skillet in half an hour!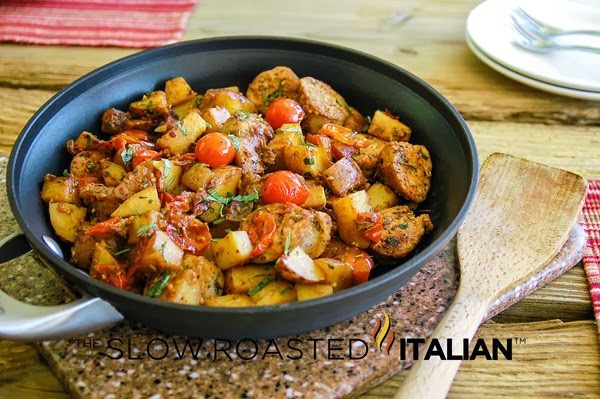 Hearty Italian Sausage and Potatoes is made with all whole ingredients from the market and the garden. 30 minute meal!!!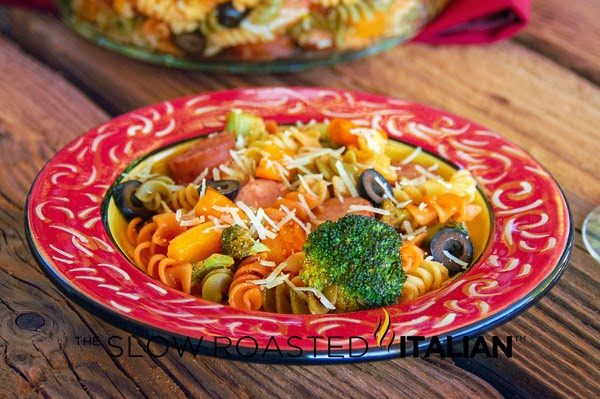 Smoked Sausage Pasta and Vegetables . Packed with tender fresh vegetables, cheese and Italian flavor.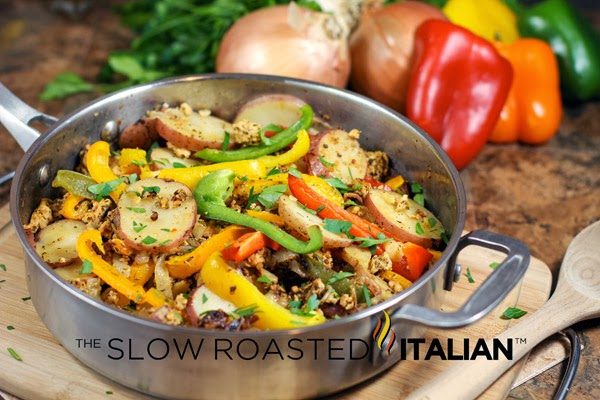 Italian Sausage, Peppers, and Potato Skillet starts with creating your own sausage flavor using lean chicken breast. This dish goes from prep to plate in just 30 minutes.
30 Minute Stove Top Italian Meals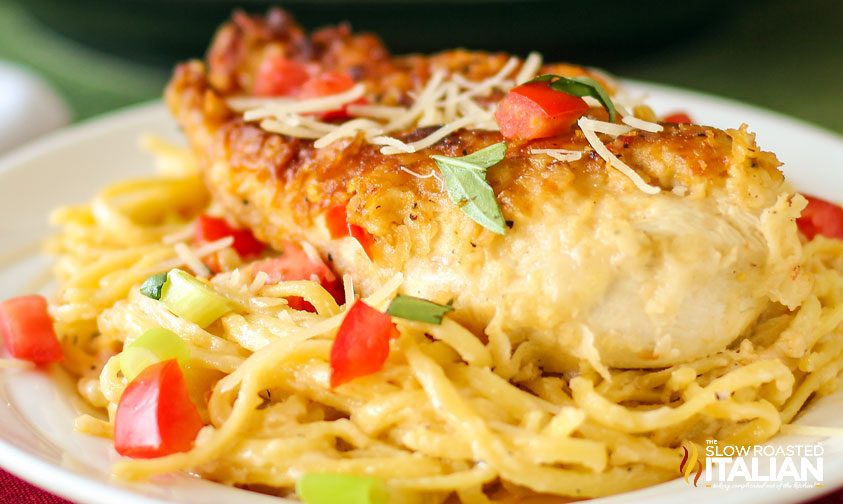 Our Chicken Bianco recipe is even better than Olive Garden's version!!! So delicious it may transport you to Italy.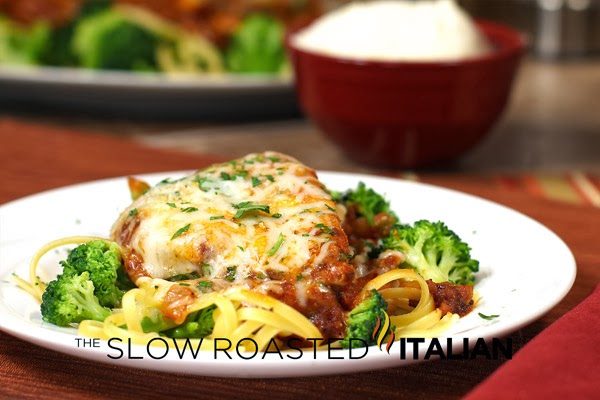 25 Minute Chicken Parmesan Pasta contains all your favorite things about chicken parmesan in just 25 minutes!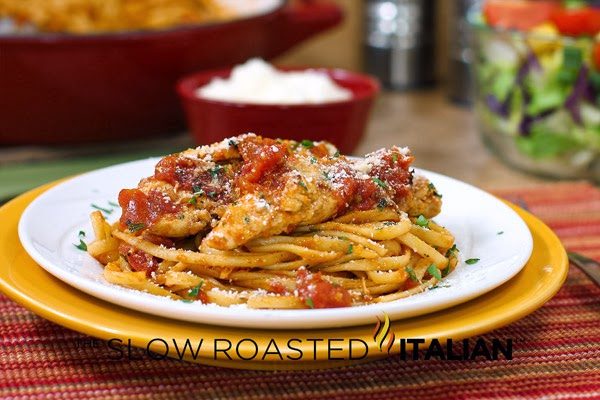 This Chicken Parmesan Pasta Toss can yours for dinner tonight with just 10 ingredients and 25 minutes!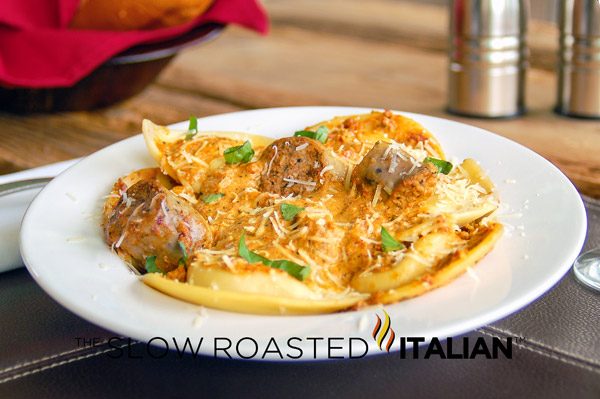 Pierogis with Tomato Cream Sauce is a surprisingly perfect comfort food for fall, ready in 30 minutes.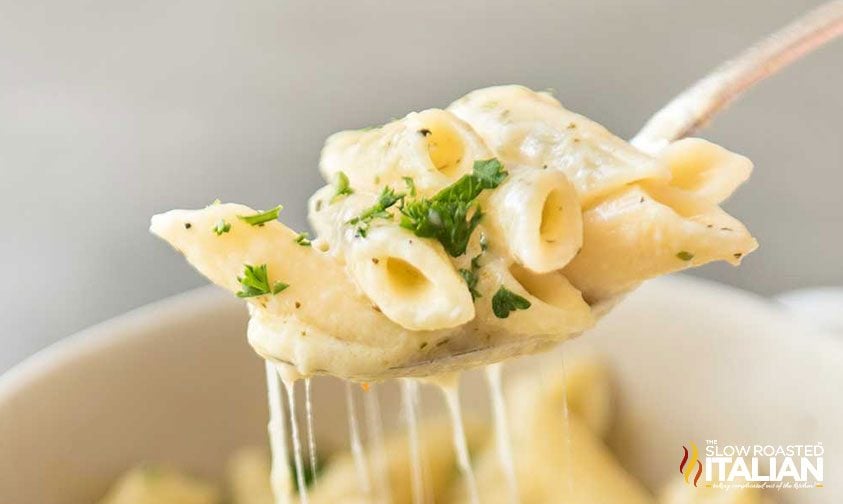 Super Simple Italian Mac and Cheese – You can't have an Italian dinner without pasta, and this is the cheesiest pasta of all!
Hearty Italian Dinner Recipes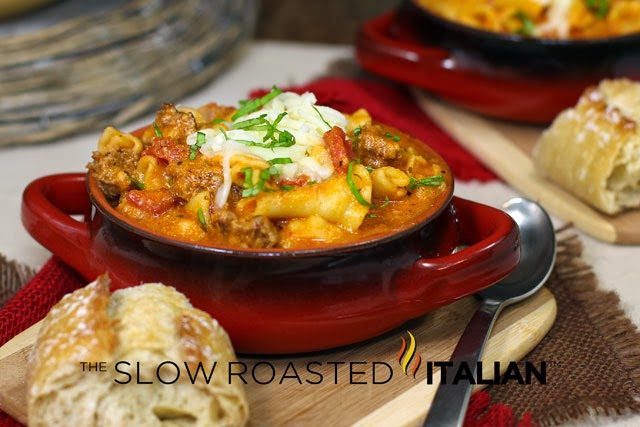 The Ultimate 3 Cheese Lasagna Soup –
a thick and rich one pot soup. Ready in just 30 minutes. This classic
comfort food has been transformed into your new favorite soup.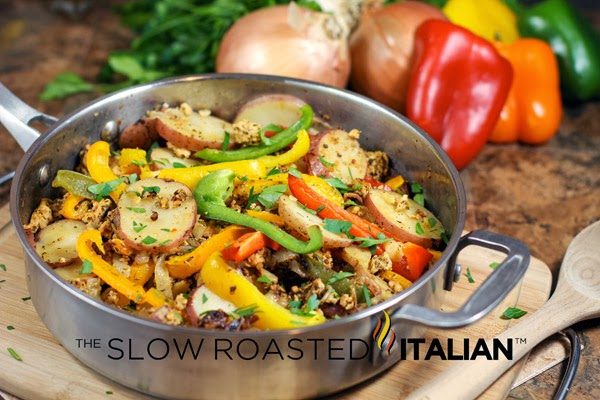 Italian Sausage and Pepper Soup combines my favorite flavors in stuffed peppers and also includes sausage and peppers.
It goes from prep to plate in just 30 minutes. Hot, sweet, pork, chicken or turkey this soup is for you!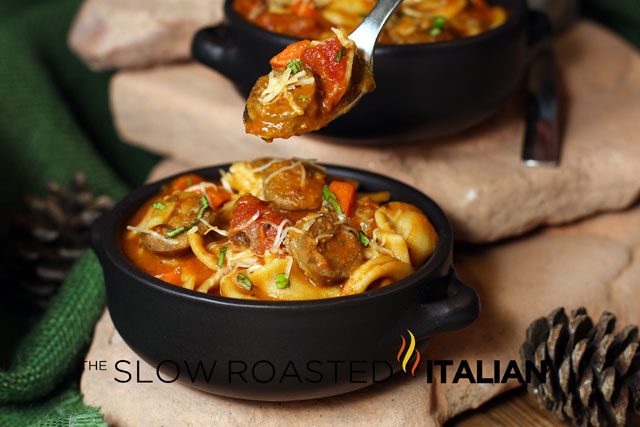 30 Minute Hearty Italian Sausage Soup is loaded with basil, sausage and a few more ingredients to make this stick to your ribs soup!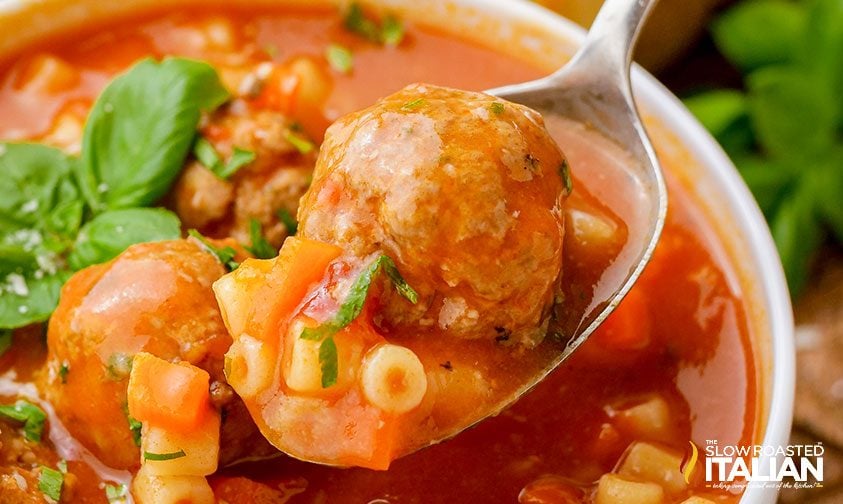 Light Italian Meatball Soup is loaded with veggies and lean meatballs cooked in a light tomato broth. Ready in just 30 minutes.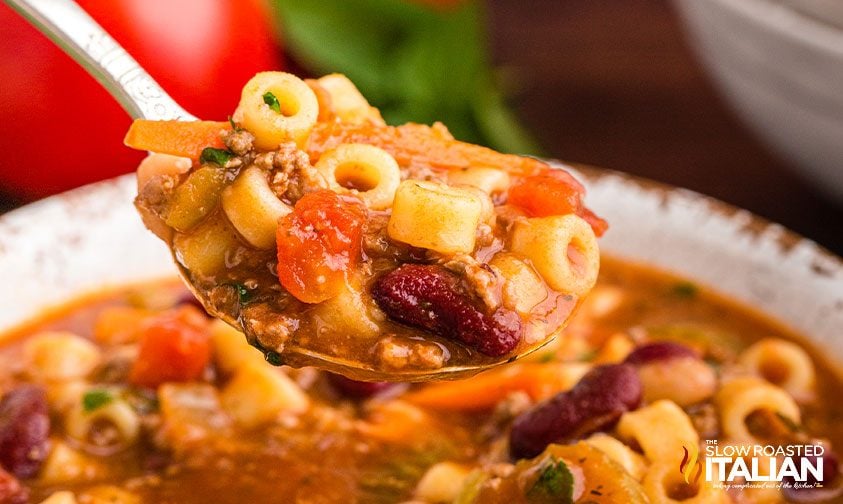 Hearty Pasta Fagioli – a traditional Italian dish so thick you can stand a spoon up in the pot. On your table in 30 minutes!
Fall comfort food coming to you in this easy Tortellini and Vegetable Soup. It is so thick and delicious, you can just about eat it with a fork.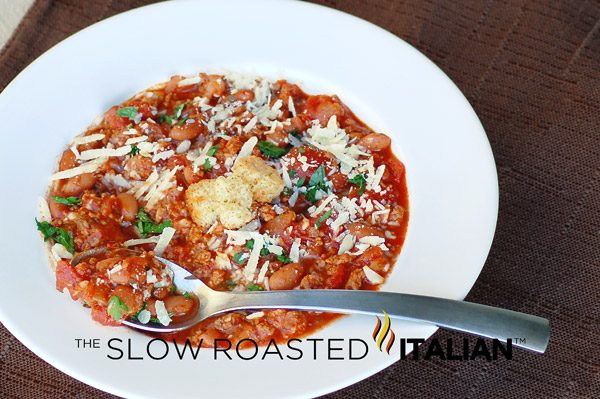 Italian Chili: Flavorful, delicious meaty chili with an Italian flair!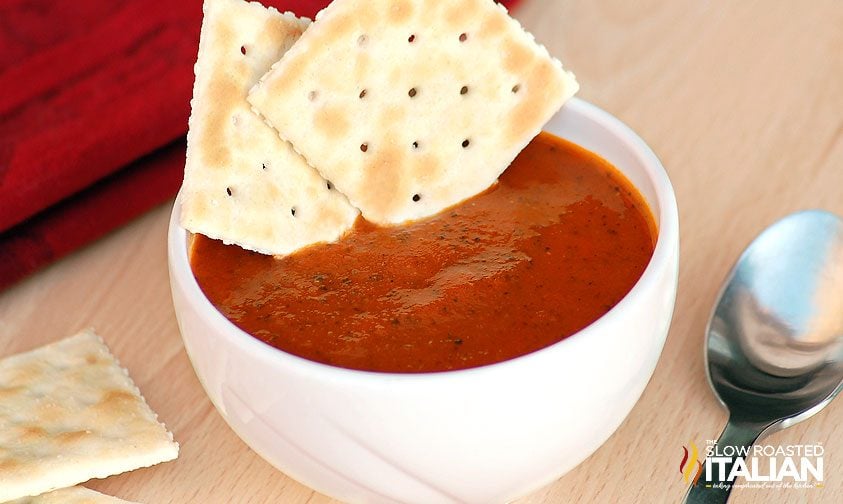 Roasted Tomato Basil Soup. Sometimes all you need is a good bowl of soup and a spoon. Packed with deep slow roasted tomato flavor and a tiny kick, you are going to love it!
Casseroles, Pasta Bakes and More!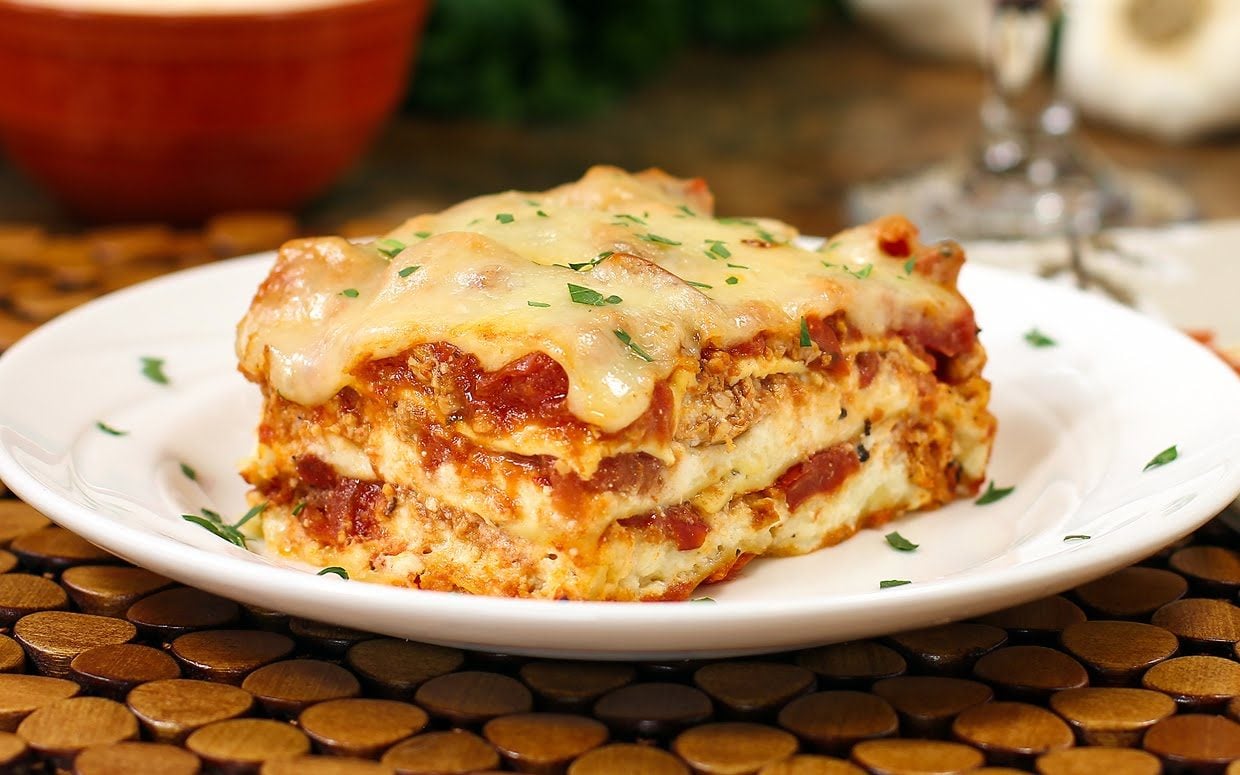 Quick and Easy Cheesy Meat Lasagna
with layer after layer of flavorful meat, pasta and cheese that comes
together in 15 minutes. Only 40 minutes from prep to plate this holiday
meal is a dream come true.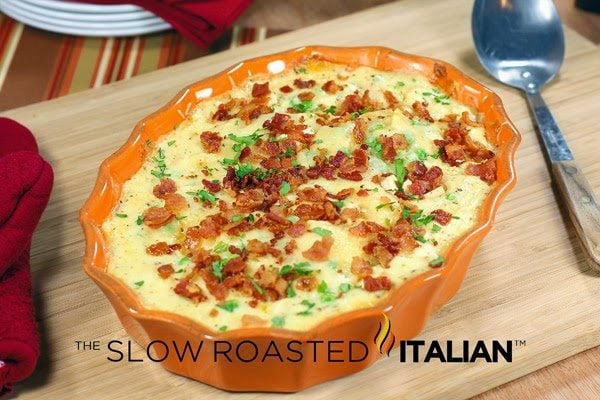 Cheesy Bacon Chicken Pierogi Bake made with a creamy bacon cheese sauce in just 30 minutes! BACON.CHEESE.POTATOES! It's calling your name.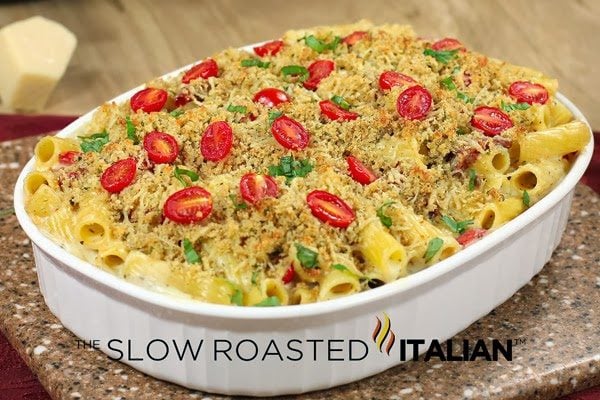 Italian Sun Dried Tomato Pasta is loaded with ooey gooey cheese,
sun-dried and fresh grape tomatoes. Ready in just 30 minutes!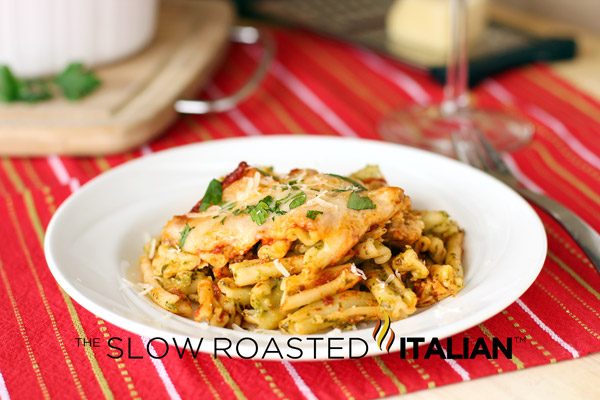 Easy Cheesy Pesto Chicken Ziti a fun spin on the the classic baked ziti that you and your family are going to go crazy over!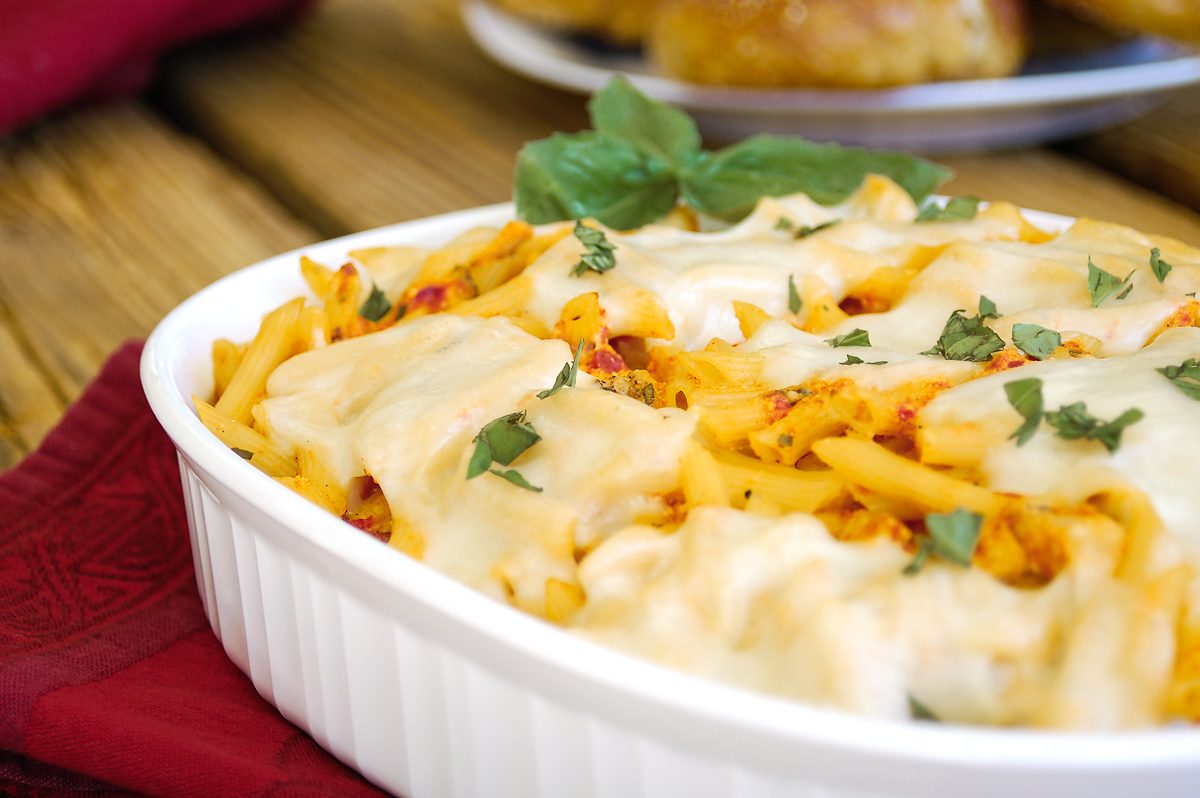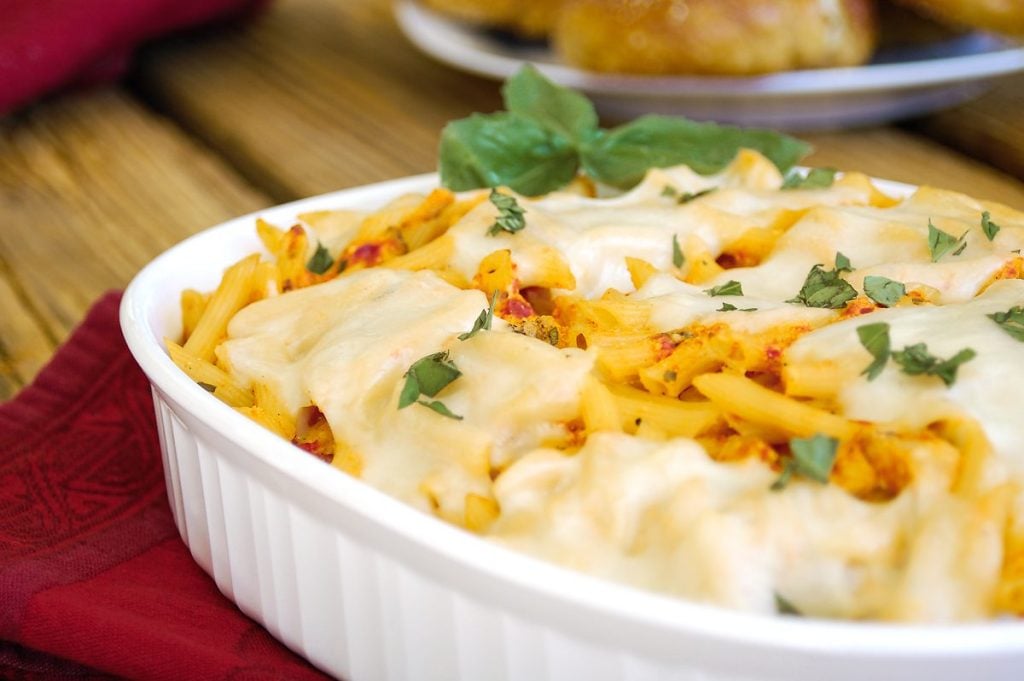 A twist on your classic baked ziti; this 30 Minute Cheesy Chicken Pasta Bake goes from prep to plate in half an hour. A secret ingredient really makes this dish pop!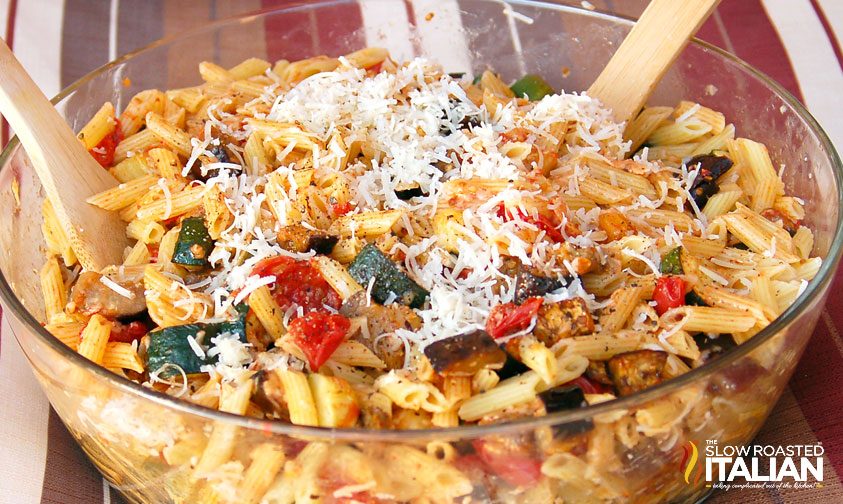 Roasted Vegetable Penne Pasta is an amazing and simple dish that is 'knock your socks off' delicious! It starts with slow roasted vegetables and ends with a fresh garlic sauce. You're welcome.
Enjoy!
With love, from our simple kitchen to yours.
Don't miss a thing! Follow us on
Facebook | Twitter | Pinterest | Instagram
Get Free Recipes Sent to Your Email
Originally published December 2013. Updated and republished February 2017.

Disclosure: Posts may contain affiliate links. If you purchase a product through an affiliate link your price will remain the same and
The Slow Roasted Italian will automatically receive a small commission.
Thank you for supporting us, it helps us to keep creating new recipes.