TSRI's Sizzling Summer – Food, Family and Fun – Week 6
This post may contain affiliate links. Please read my disclosure policy.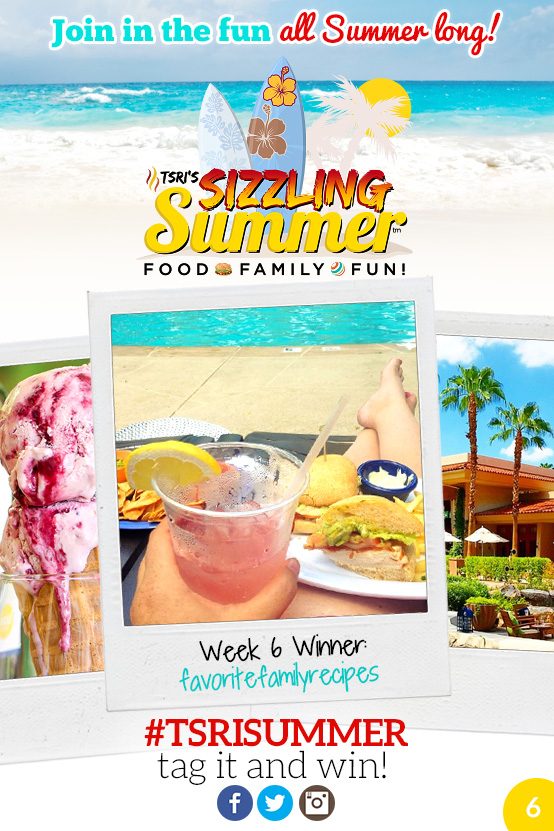 This summer has been absolutely glorious and delicious (those words I picked up this weekend at a fabulous retreat I will tell you all about later this week). The weather, the food, time with friends and family…. Ahhhhh! It couldn't possibly get much better.
Many of
our readers have been sharing their summer photos packed with their favorite food and we are so excited to share our favorites and yours. Read below on how to get in on the fun!
We
are sharing fabulous recipes and photos from you, our readers along
with TSRI favorites.
Not
to mention we are so excited to be celebrating you with a lot of
fantastic contests and giveaways! Our little way to say thanks. This week we are celebrating with our newest favorite: Entwine Wines!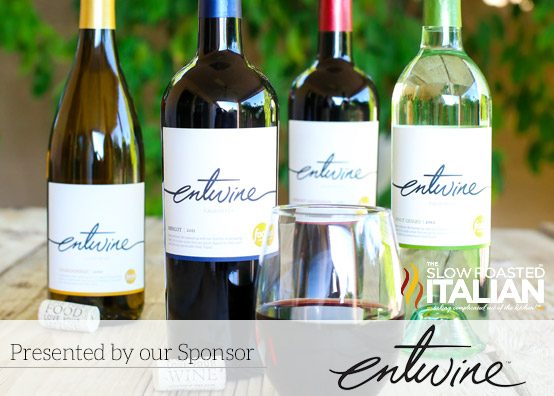 This week we shared the best ice cream I have ever eaten. The recipe was created with my new favorite wine: Merlot by Entwine. Trust me, you want this in your life. It is so good everyone that tastes it says that I should sell it.
Entwine fabulous wine by Food Network and Wente Vineyards. It is delicious,
approachable and has awesome wine pairings on the back of the bottle
(how smart is that?).
We are featuring you, our fabulous readers all summer long. Get in on the fun by sharing your photos on Instagram or Twitter by tagging #TSRISummer in your description. Don't have Instagram. Feel free to shoot us an email and we will share your photos for you. Check out what our readers are up to…
You can join in on Facebook by posting your summer fun photos on our Facebook page and write #TSRISummer in the comment. One person each week this summer will win a $50 Amazon Giftcard. Check out the details here: TSRISummer.com
This weeks featured photo of TSRI's Sizzling Summer comes to us from Erica from Favorite Family Recipes who submitted this awesome photo on Instagram. Congrats Erica! Contact us with your email address.
We have rounded up our favorite recipes this week, so keep scrolling.
With love from our Sizzling Summer to yours!
Donna, Chad and Munchin ❤ ❤ ❤
Click here to Subscribe to The Slow Roasted Italian by Email to make sure you don't miss a thing this summer. Receive fabulous recipes in your inbox every day!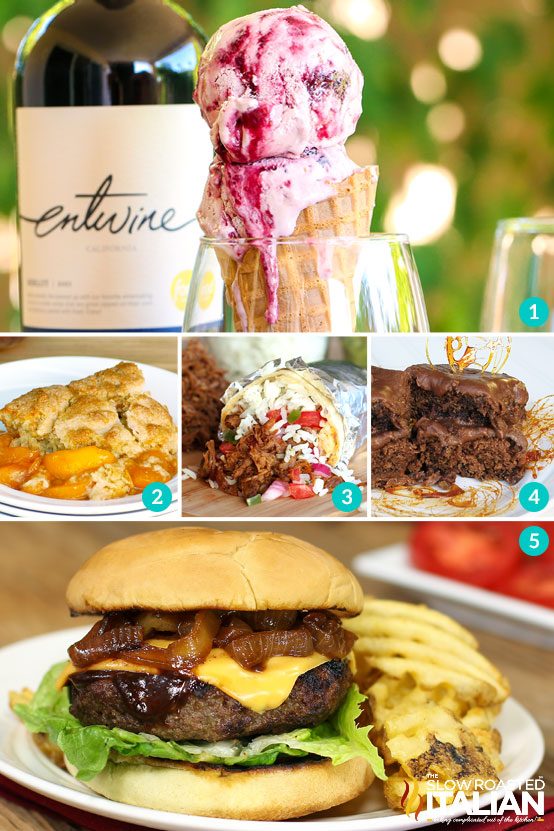 FOOD
Summer time is a fabulous food season. But there are always times
that we struggle for ideas. Each week will be sharing your summer food ideas along with our recipes from this week!
New This Week
① Triple Berry Sangria Ice Cream is your favorite berry Sangria transformed into the most spectacular ice
cream you will ever wrap your lips around!!! EVER! With every bite of
this adult frozen treat the berry
sweetness bursts in your mouth accompanied by the most fabulous creamy
and rich wine ice cream.
⑤ Smokehouse Smoky Barbecue Beer Burger with Caramelized Onions is a
simple recipe that comes together in just 30 minutes. The burgers are a
really beefy, steak-like burger prepared with a dark and smoky beer,
this one is loaded with beer caramelized onions and your favorite
barbecue sauce.
Most Popular Recipes This Week
② The Best Ever Southern Peach Cobbler is the simple recipe of your
dreams. Fresh sweet peaches baked in a spiced sugar mixture and topped
with the most amazing cobbler topping. Sprinkled with sugar for a
caramelized topping it is heaven on a plate.
③ Chipotle's famous barbacoa is the Mexican barbecue of my dreams.
With this amazing copycat recipe it can be a reality for you. Seared
beef is slow cooked in a spectacular spicy adobo sauce and combination
of flavors that create the perfect moist and tender Mexican shredded
beef.
④ Ooey Gooey Chocolate Insanity Cake. So,
why insanity? It is the kind of cake that knowing how good it tastes
is almost a curse while you are waiting for the cake to cool. Thus the
delicious melty mess of chocolate you see before you.
FABULOUS KITCHEN FINDS and more….
I am a shopper by nature, but I am always looking to save money. I get so many questions about where to find my favorites, so I am now sharing them with you.
My favorite scooper is on sale! A lot of you asked about the scooper we
use for our poppers. Here it is – on sale for $11.54 + free shipping
and worth EVERY penny.
Pineapple Slicer I have wanted a pineapple slicer for so long. On sale $3.78 regular $19.99. Totally bought this.
Frozen dolls – My daughter is Frozen crazy. I know Christmas will be loaded with Frozen toys so I am starting now. I bought these Frozen Dolls for my daughter! Elsa AND Anna only $12.99 Not available anywhere but Amazon.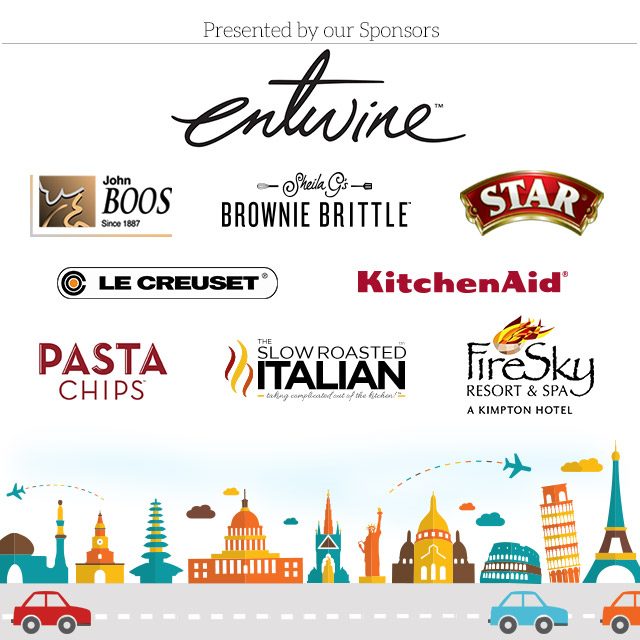 Disclosure: This page contains affiliate links.