TSRI's Sizzling Summer – Food, Family and Fun – Week 8
This post may contain affiliate links. Please read my disclosure policy.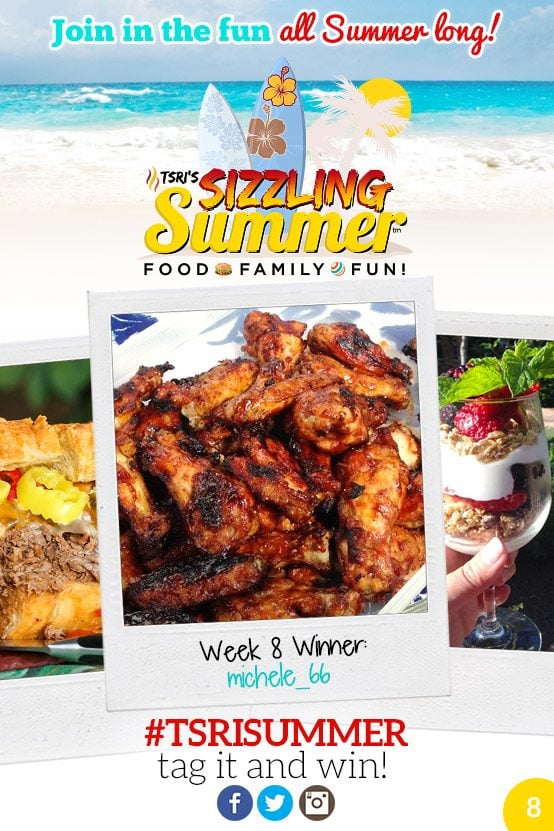 This summer has been absolutely glorious and delicious (those words I picked up at our retreat a few weeks ago. I will tell you all about later this week). The weather, the food, time with friends and family…. Ahhhhh! It couldn't possibly get much better.
The food this week has been outstanding. I can't wait to share it with you.
Many of our readers have been sharing their summer photos packed with their favorite food and we are so excited to share our favorites and yours. Read below on how to get in on the fun!
We are sharing fabulous recipes and photos from you, our readers along
with TSRI favorites.
We are featuring you, our fabulous readers all summer long. Get in on the fun by sharing your photos on Instagram or Twitter by tagging #TSRISummer in your description. Don't have Instagram. Feel free to shoot us an email and we will share your photos for you. Check out what our readers are up to…
You can join in on Facebook by posting your summer fun photos on our Facebook page and write #TSRISummer in the comment. One person each week this summer will win a $50 Amazon Giftcard. Check out the details here: TSRISummer.com
This weeks featured photo of TSRI's Sizzling Summer comes to us from Michele_66 who submitted this awesome photo on Instagram. Congrats Michele! Contact us with your email address.
We have rounded up our favorite recipes this week, so keep scrolling.
With love from our Sizzling Summer to yours!
Donna, Chad and Munchin ❤ ❤ ❤
Click here to Subscribe to The Slow Roasted Italian by Email to make sure you don't miss a thing this summer. Receive fabulous recipes in your inbox every day!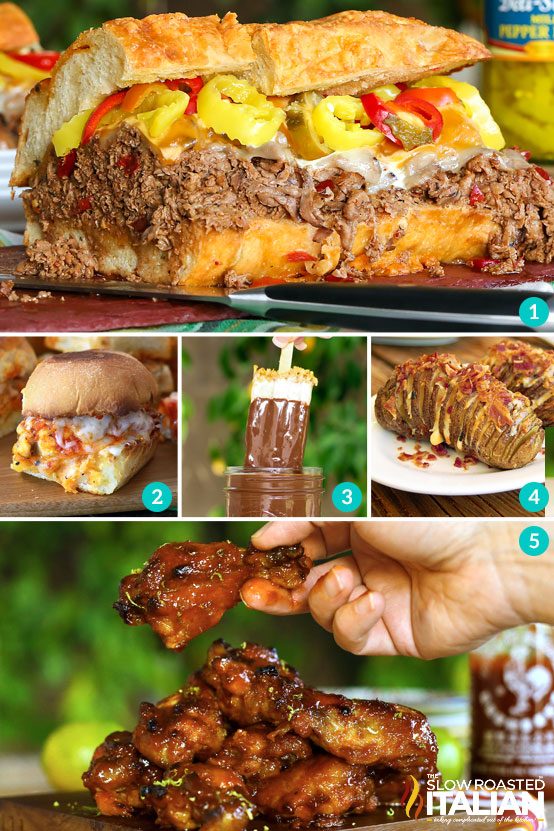 FOOD
Summer time is a fabulous food season. But there are always times
that we struggle for ideas. Each week will be sharing your summer food ideas along with our recipes from this week!
New This Week
① Hot & Spicy Roast Beef Sandwiches feature deli roast beef is simmered in spicy beef broth and served on crusty toasted bread, topped with ooey gooey cheese and peppers to create our favorite hot and spicy roast beef sandwich recipe in under 30 minutes!
④ Bacon Cheddar Hasselback Potatoes are a potato lover's dream come true: loaded with bacon and cheddar in an unusual baked potato, you are going to love this recipe.

Most Popular Recipes This Week
② Chicken Parmesan Sliders are sweet dinner rolls toasted with garlic
butter and topped with Parmesan cheese. Slices of pan fried chicken,
marinara sauce and piles of mozzarella cheese on top this picture
perfect slider. It is heavenly and party ready!
③ Copycat Homemade Magic Shell with
only 2 ingredients! Remember the chocolate syrup that forms a crisp
magic shell when you poured it over something cold? I love that syrup.
I really love making treats homemade and decided to create my own Magic
Shell recipe so I could choose my ingredients.

⑤ Crock Pot Sriracha Honey Wings are so tender the meat falls off the bone
and melts in your mouth. The caramelized sweet and spicy sauce is
truly enough to make your taste buds sing! Made in the slow cooker you
won't find an easier recipe! They just about cook themselves.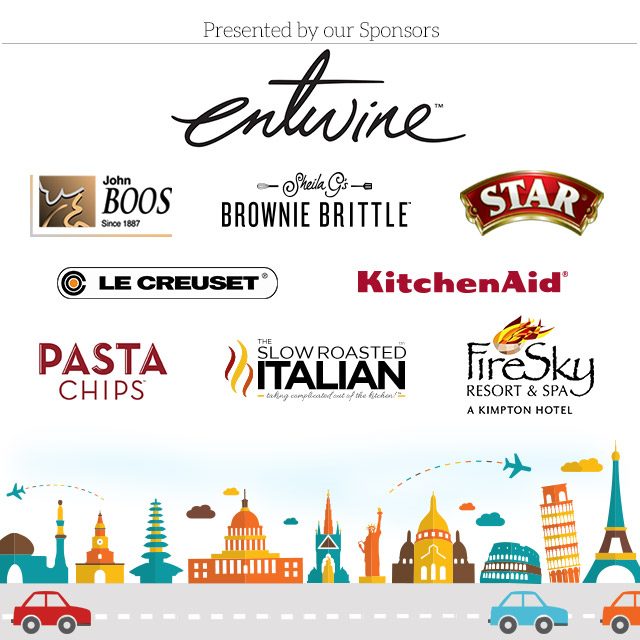 Disclosure: This page contains affiliate links.