TSRI's Sizzling Summer – Food, Family and Fun – Week 4
This post may contain affiliate links. Please read my disclosure policy.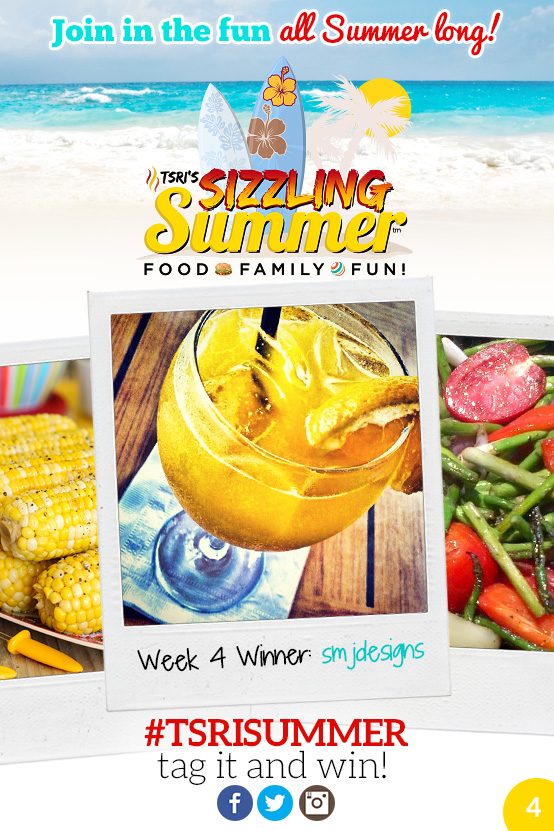 Every week this summer we are taking a day off from our regular schedule to share YOUR summer fun on The Slow Roasted Italian. Many of our readers have been sharing their summer photos packed with food, activities and travel. Read below on how to get in on the fun!
We are sharing fabulous recipes and photos from you, our readers along with TSRI favorites. This week we are also sharing fun activities and travel ideas.
And don't forget your vacation photos that you have been sharing. Y'all are having so much fun! Your photos make me want to jump in the excitement with you. Keep 'em coming.
Not
to mention we are so excited to be celebrating you with a lot of
fantastic contests and giveaways! Our little way to say thanks. This week we are celebrating by giving away this awesome Mediterranean Kitchen Gift Set.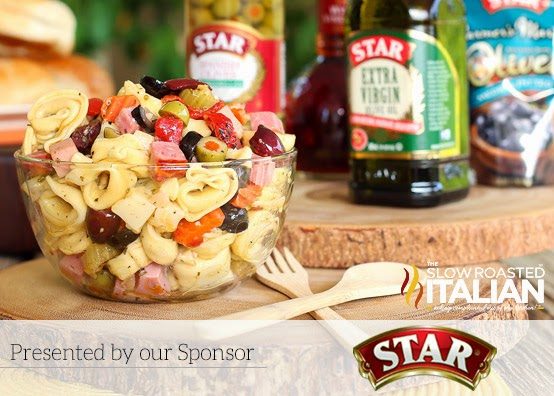 This week we shared our outrageous Muffaletta Tortellini Salad (sooo amazing) recipe and we partnered with Star Fine Foods to bring you a fabulous giveaway. 2 TSRI readers will win a Mediterranean Kitchen Gift Set!
We are featuring you, our fabulous readers all summer long. Get in on the fun by sharing your photos on Instagram or Twitter by tagging #TSRISummer in your description. Don't have Instagram. Feel free to shoot us an email and we will share your photos for you. Check out what our readers are up to…
You can join in on Facebook by posting your summer fun photos on our Facebook page and write #TSRISummer in the comment. One person each week this summer will win a $50 Amazon Giftcard. Check out the details here: TSRISummer.com
This weeks featured photo of TSRI's Sizzling Summer comes to us from SMJDesigns who submitted this awesome photo on Instagram. Congrats SMJDesigns! Contact us with your email address.
We have rounded up our favorite Food, Activities and Travel ideas for you below, so keep scrolling.
With love from our Sizzling Summer to yours!
Donna, Chad and Munchin ❤ ❤ ❤
Click here to Subscribe to The Slow Roasted Italian by Email to make sure you don't miss a thing this summer. Receive fabulous recipes in your inbox every day!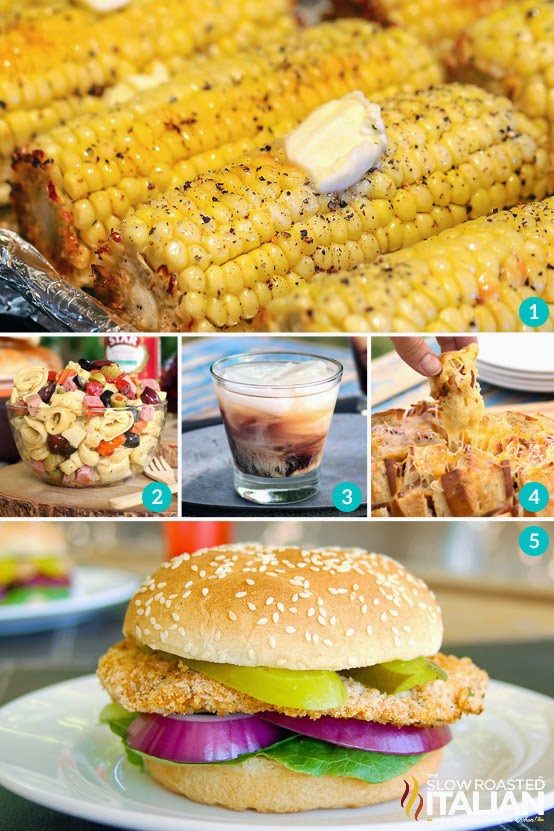 FOOD
Summer time is a fabulous food season. But there are always times
that we struggle for ideas. Each week will be sharing your summer food ideas along with our recipes from this week!
① Most Popular Recipe This Week – The Best Ever Oven Roasted Corn is prepped and ready to go in the oven in just 10 minutes. This recipe is so simple you will be making it all summer long!
② New This Week – Muffaletta Tortellini Salad is all your favorite things about a pasta salad and the classic Italian flavors of the Muffaletta sandwich rolled into one amazing summer salad. An easy recipe that you will be making all year long.
③ The Best Ever White Russian Cocktail is simple and delicious, 3 ingredients and 5 minutes is all that stands between you and this cocktail. It is creamy and dreamy unlike any White Russian you have ever tasted and ridiculously easy.
④ Bacon Cheddar Ranch Pull Apart Bread
is insanely addictively delish! Bacon. Cheddar. Ranch…. Need I say
more??? This is dangerously good. It doesn't get much easier or
cheesier than pull apart bread recipe. Cut it, stuff it, bake it, eat
it.


⑤ Grilled Breaded Chicken Sandwich – Boneless chicken breast marinated in a perfectly seasoned buttermilk mixture, breaded and grilled to perfection (baked recipe included also). This results in the most flavorful moist chicken sandwich with a perfectly crisp exterior. This easy recipe will need a permanent place in your file.
Also check out our Top 10 Grilled Chicken Recipes For Your Sizzling Summer featured on PARADE.com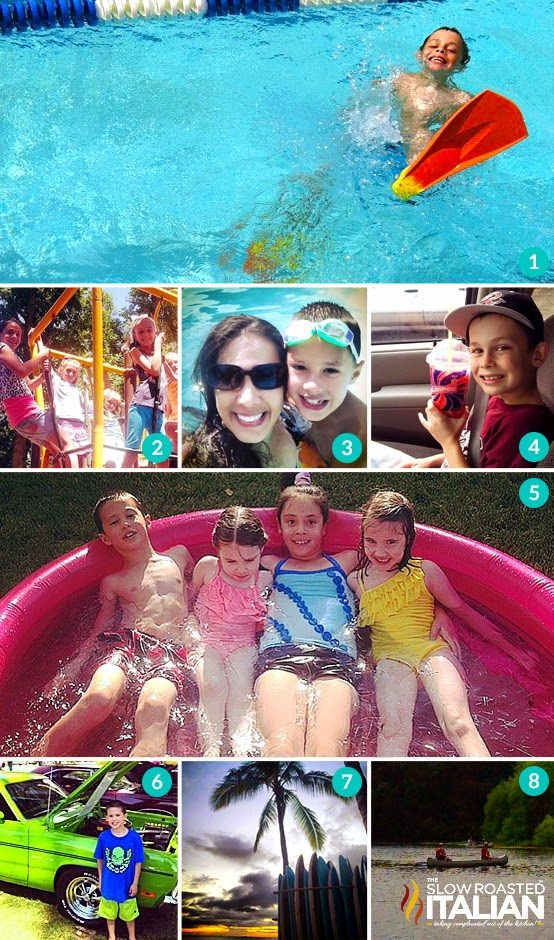 ACTIVITIES
Summer time is perfect for fun activities but there are always times that we struggle for ideas. Each week will be sharing your summer activity ideas along with ours. Share your photos on Instagram or Twitter by tagging #TSRISummer in your description
Outdoor Fun
Swimming, hanging out at the beach and water parks are some of our readers favorite summer activities this week. How are you cooling off and having fun?
①, ③ & ⑤ Pool Fun – Cooling off in the pool is our #1 reader favorite summer activity. What a fun time that little boy is having with flippers. He looks like a fish. Fun times with friends and loved ones make pool time memorable. I can relate. We put up a 9'x12′ blow up pool a few weeks ago to see how Munchkin likes before we go out and buy an above ground pool like this 15′ above ground pool. She LOVES IT and I can't get over her joy when she is in the pool having fun. She was a little uncertain the first few times. Chad and I have even enjoyed splashing around in it. We are looking at starting swim lessons soon. What are you swimming in? I would love some suggestions. photo by @tamarazzi and photo by @manafam
② Park Fun – We love the park. Swings, slides, monkey bars and fresh air. I think our favorite park activity is simply being with friends. These kids are having so much fun. What is your favorite thing to do at the park? photo by @manafam
④ Summer time sports – Baseball, football, soccer, the kids love them all., What sports are getting you up and out early on a Saturday summer morning? photo by @tamarazzi
⑥ Car shows – I remember when I was a kid, heading to the car show with my dad was amazing. Hearing about his dream car and seeing all these dreamers bring their creations to life was incredibly inspiring, even then. photo by @manafam
⑦ Sunset Watching – I have enjoyed the sunsets from coast to coast. Florida's pink and purple sunsets to Arizona's rainbow of colors including orange hues, what color are the sunsets where you live? photo by @wishesndishes
⑧ Canoeing and water activities – I grew up in Florida and I have to say canoeing, jet skiing, boating and anything else on the water was always an amazing thrill. What do you love to do on the water? photo by @Michele_66
Indoor Fun
Living in Arizona we find a lot of indoor activities during the summer too. Chad, Munchkin and I are really enjoy making time for indoor fun. Here are our three favorites this week.
Game Night – Every week we host our friends for a game night. This week we tried a new game that was recommended by on of our readers, Sharon Miller. 5 Second Rule – Just Spit it Out! is a really fun, think on your feet kind of game. Basically you pick a card, read the seemingly easy topic, then start the timer! Now with only 5 seconds to name 3 things that fit the topic, it doesn't seem so easy! We all enjoyed it and had a lot of laughs trying to come up with "3 Basketball Players" in 5 seconds, but you better believe "3 brands of shoes" I had that one in 2 seconds flat.
This week broke out the cards and played Spades next. Love that game. I am excited to hear what else you are playing. What is your favorite game?
Family Movies – This week we headed out to Turbo. I have to say I was pleasantly surprised. All of us loved it. A fabulous family friendly comedy about Turbo, an everyday garden snail with a dream of competing in the Indy 500. This underdog snail kicks into overdrive when he miraculously attains the power of super-speed. The movie is packed with positive messages: believe in yourself, follow your dreams, and never giving up.
We really loved the movie! We laughed and laughed. There we no distractions that could tear Munchkin's eyes from the screen. Wholly recommend this one! Rated PG. We caught this movie at Harkins Theatres as a part of their Summer Movie Fun (just $2 each). We catch a kids movie each week as part of our summer activities.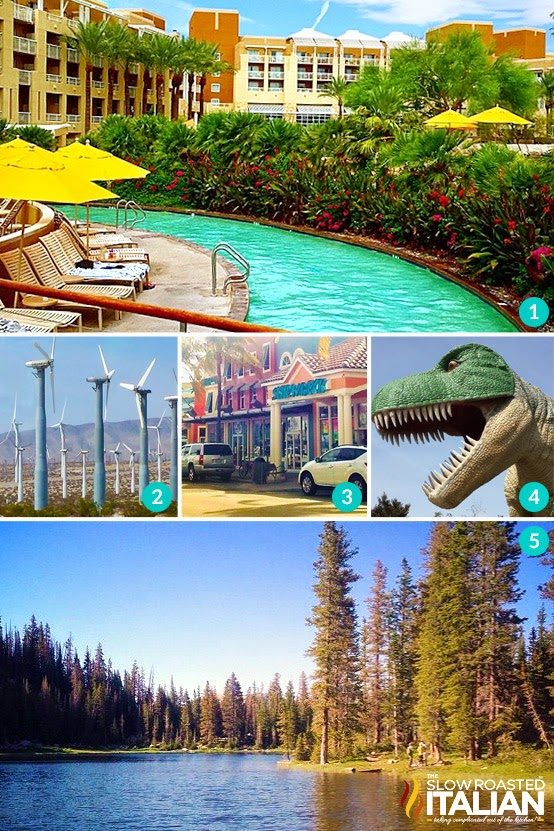 TRAVEL
Where are you heading this summer? We have a few trips planned and we are so excited to be sharing some of our reader favorite USA destinations too.
① Phoenix Arizona – Phoenix is the 6th largest city in the US. It is rich with art and culture, resorts, shopping, nightlife, attractions and events, all surrounded by beautiful desert scenery. Things are different in the desert. The sky is bigger. The stars are brighter. The sunsets stop you in your tracks. There are many places to cool down in Phoenix like the JW Desert Ridge (pictured above). photo by @LoveFromTheOven
② Palm Springs California – Rich in history and blessed with gorgeous weather, Palm Springs is a preferred destination of travelers with unforgettable attractions and scenery like the San Gorgonio Pass Wind Farm pictured above. photo by Chad @SlowRoasted
③ Fort Myers Beach Florida – Heaped with sugar-sand, Fort Myers Beach is a popular destination for visitors eager to engage in water sports such as parasailing and kayaking – or just as eager to simply relax on the inviting beach. I grew up walking these beaches and it is one of my favorite SW Florida spots. Definitely worth a stop. photo by Shawna Michele @SMJDesigns
④ Cabazon California – A great place to stop and stretch your legs during your road trip. Cabazon is a very small town that is home to World's Biggest Dinosaurs. Enjoy a quick stroll through the petite museum and walk around the park. Munchkin enjoyed it and so did we. photo by Chad @SlowRoasted
⑤ Uinta Mountains Utah – Utah's tallest mountain range offering beautiful alpine forest scenery, grassy meadows, cold clear streams and thousands of alpine lakes. Scores of trails meander through the woods providing hiking and horseback riding opportunities and, in certain areas, mountain biking. Camping and fishing are favorite area activities. photo by Chad @manafam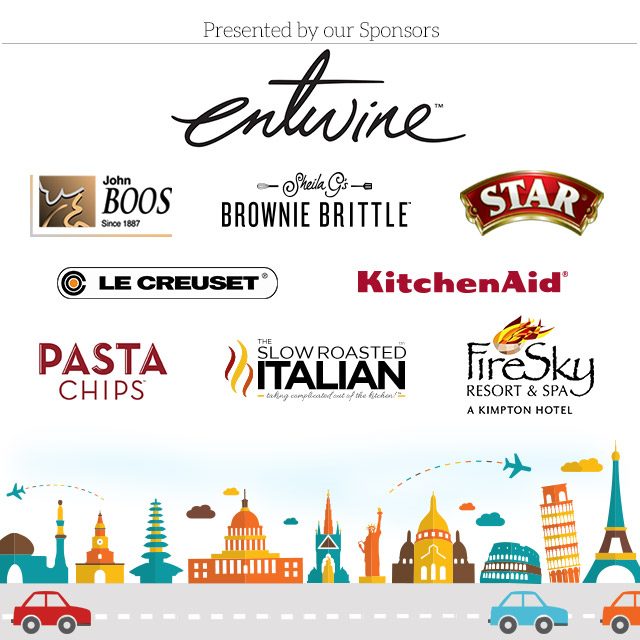 Disclosure: This page contains affiliate links.