Sensational Side Dishes for Chicken
This post may contain affiliate links. Please read my disclosure policy.
If you struggle finding good side dishes for chicken, let us help! We have plenty of sensational side dish recipes that you can make easily, from rice and potatoes to veggies and salads!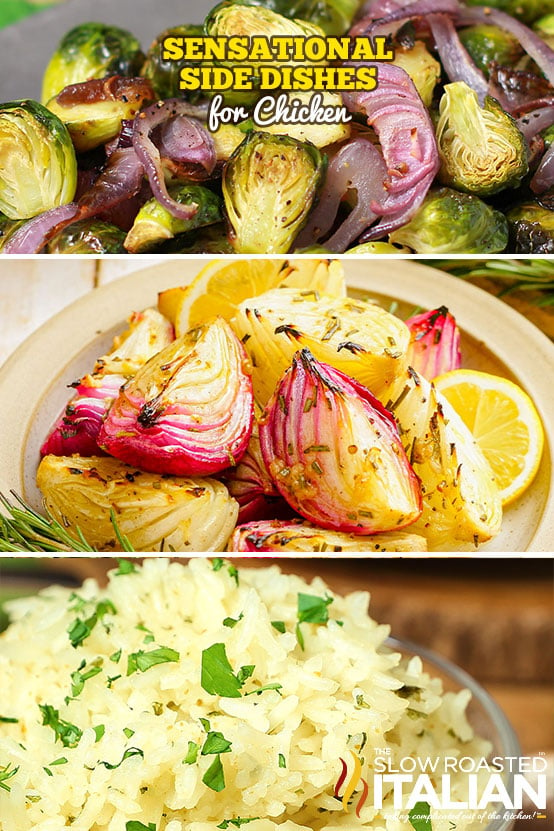 Chicken is one of the most versatile meats available, and it's a good source of lean, healthy protein, which is why it's so incredibly popular all over the world. Whether you make it roasted, steamed, poached, fried, or baked in a casserole, you still need something delicious to serve with it, right?
Do you have a handful of wonderful chicken meals you want to make, but no ideas for a good side dish to serve with them? If this sounds like you, we've got you covered! We also have these sensational skillet meals that are a snap to make and amazing!
Side Dishes for Chicken
To find a few new ideas of what to serve with your dinner, just browse through our collection below of easy side dishes for chicken. We bet you'll find some new easy recipes that your whole family will love!!
Rice Side Dishes for Chicken
Rice is an affordable grain and pretty much a blank slate for any flavor you want to add to it. We think chicken and rice go together like two peas in a pod!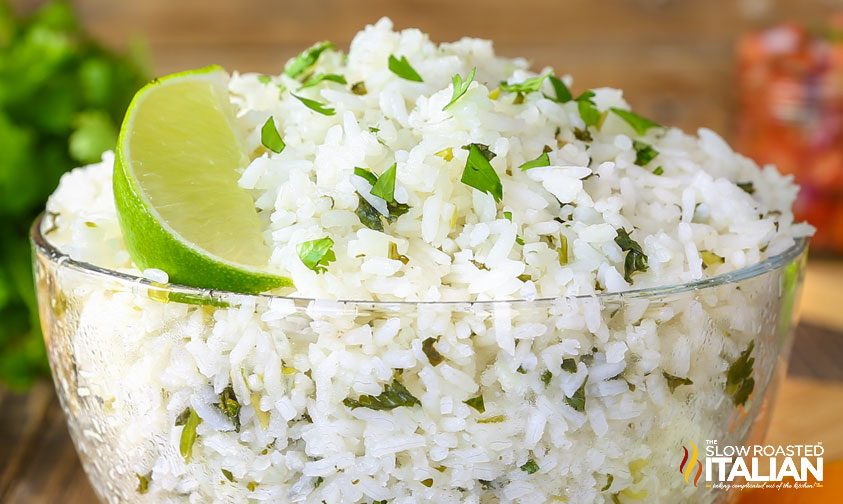 If you're in the mood for a Mexican fiesta, this copycat recipe for Chipotle rice is sure to hit the spot. It's one of our favorite rice side dishes. Perfectly fluffy grains lightly seasoned with lime and cilantro. YUM!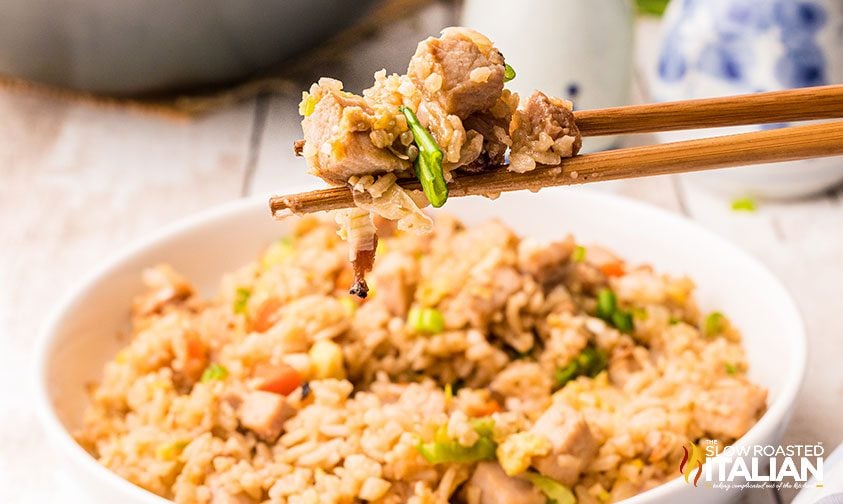 We love fried rice as a side dish and this recipe is as easy as they come. Just a bag of frozen veggies and some leftover rice and you're good to go! Pork and chicken are great together, but you can easily leave out the pork.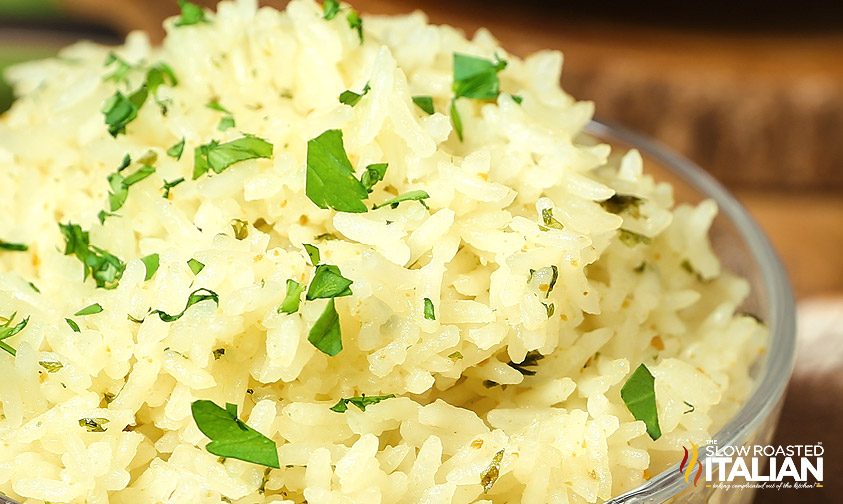 When you can't decide if you want chicken with a rice side dish or chicken AND rice, you can have them both!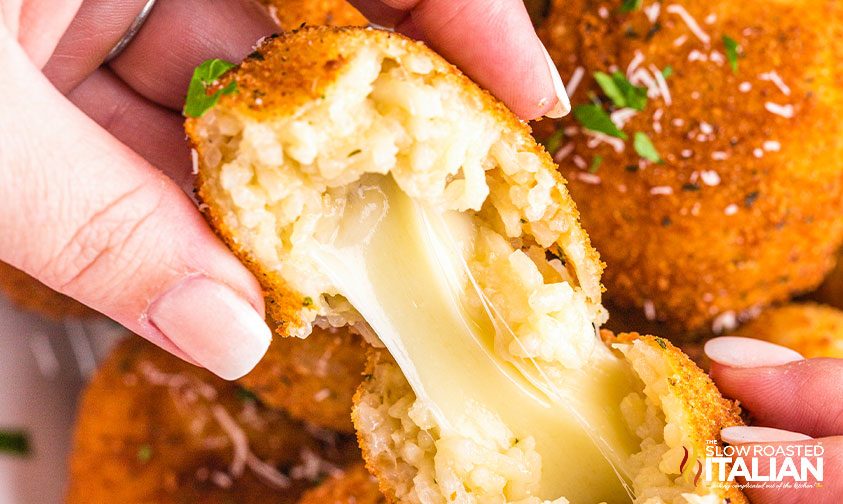 Italian Rice Balls (Arancini)
The melty mozzarella center in our arancini smothers the grains of rice and the fresh Italian herbs make them irresistibly poppable!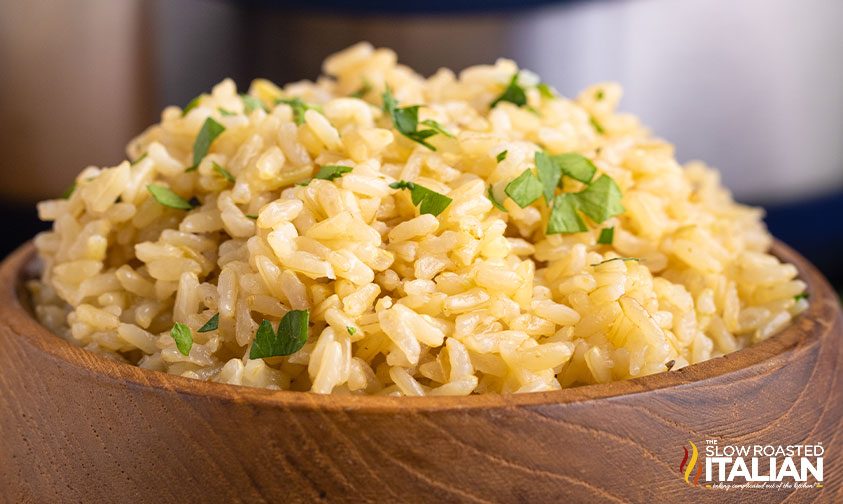 If you struggle to make a decent pot of fluffy brown rice, we've got you covered. Just 20 minutes in a pressure cooker and you've got a perfect healthy side dish for chicken.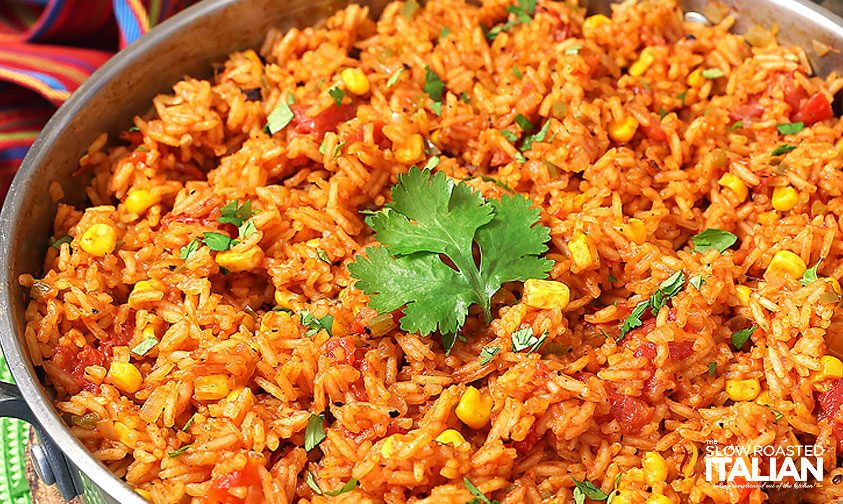 For a restaurant style Mexican dinner made easily at home, make a pan of chicken enchiladas and serve it up with fluffy, authentic Mexican red rice.
Veggie Sides for Chicken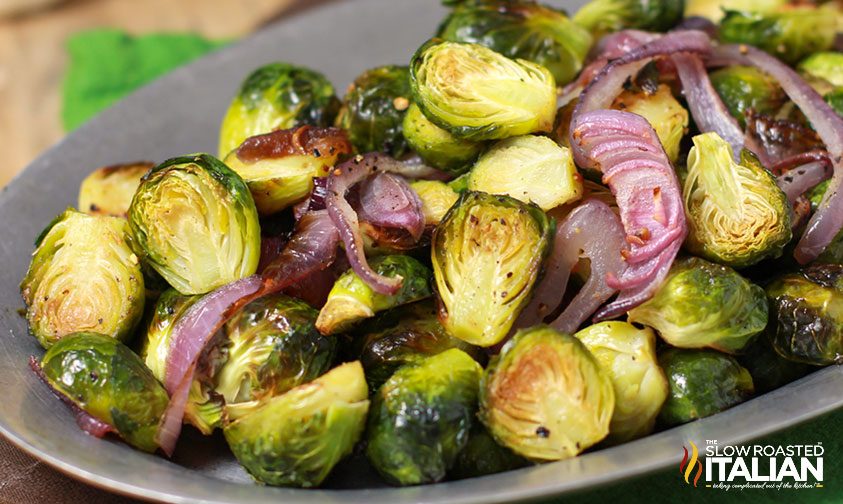 Crispy Brussels Sprouts with Garlic
If you think sprouts are mushy and don't deserve to be a chicken side dish, think again! These Brussel sprouts are super crispy and have a nice bite of garlicky flavor!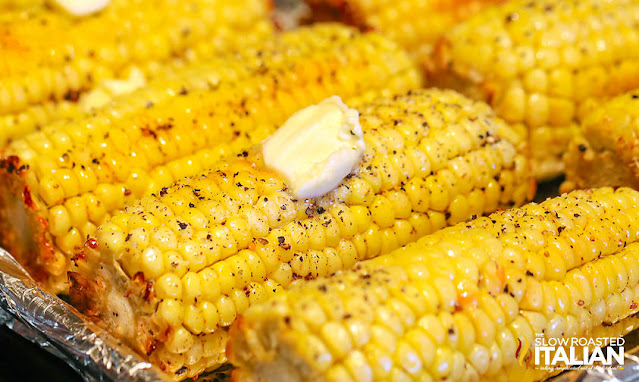 Corn on the Cob
We're obsessed with corn on the cob, and honestly, not much goes better with chicken in the summertime. Thankfully, we have plenty of ways to cook it up, too.
You can make it in an Instant Pot, crockpot, or on the stove top. You can even prepare it in an air fryer or smoker.
And if fresh sweet corn isn't in season, no worries, just cook frozen corn on the cob in the oven!!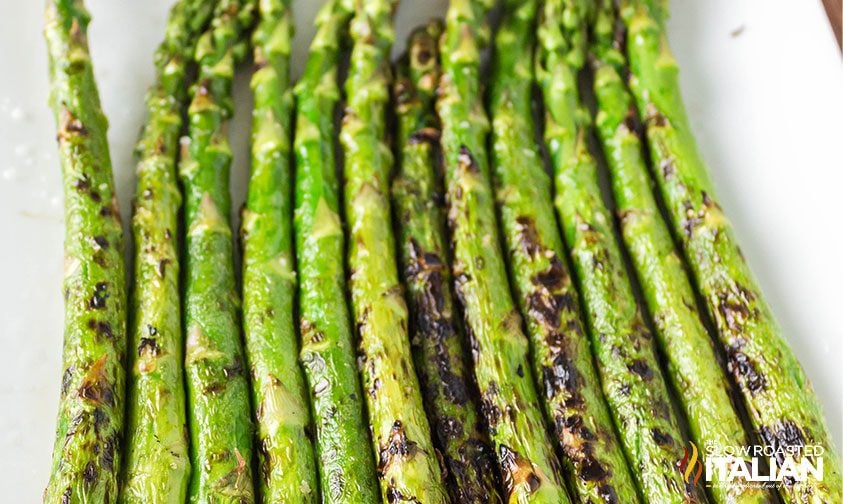 This easy side dish goes well with chicken, steak, and even seafood. I'll show you how to grill asparagus to perfection in 3 easy steps!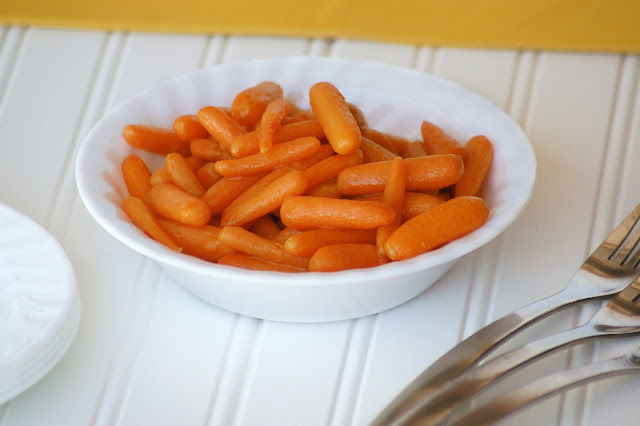 Roasted vegetables are a sensational side dish for chicken, and honey glazed baby carrots is one of our favorites! They're a fantastic side dish for roast chicken.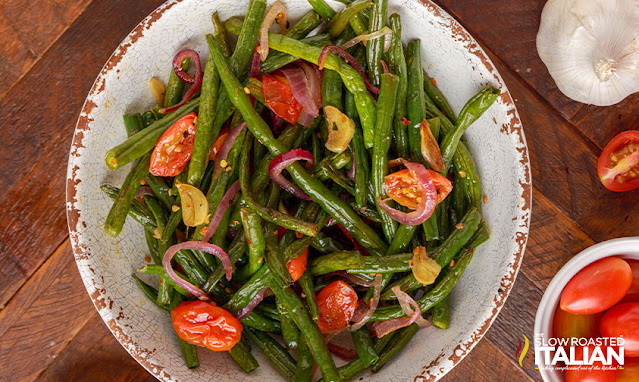 Tender-crisp green beans straight from the garden, seasoned with Italian herbs. This easy side deserves a place next to chicken Parmesan for sure!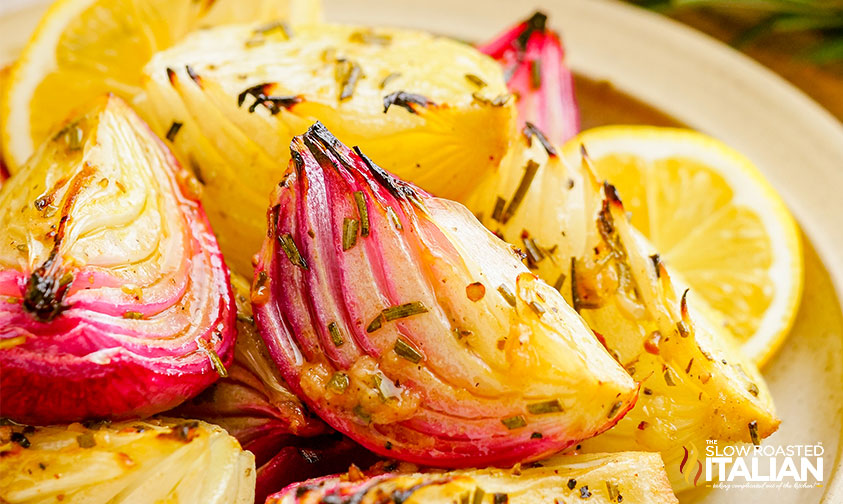 Caramelized onions seasoned with fresh rosemary pair perfectly with any chicken meal, and their aroma is intoxicating!
Potato Side Dishes for Chicken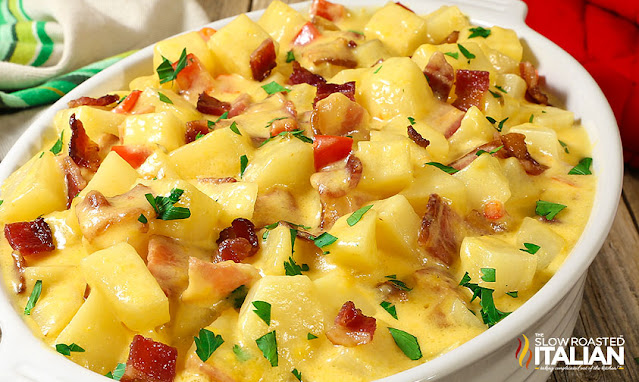 Flip on your crockpot for this easy cheesy potato bake! It serves a crowd and is one of our favorite side dishes for fried chicken or pulled chicken sandwiches.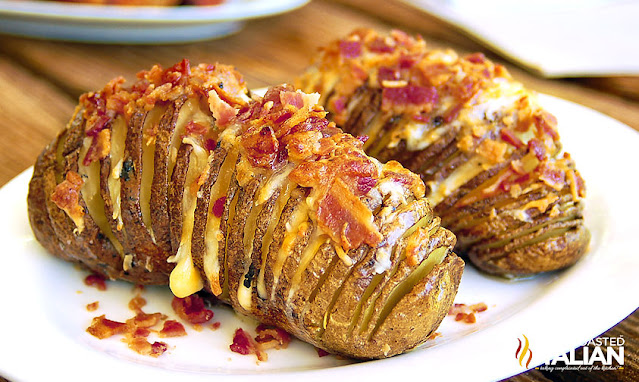 Crispy Bacon Hasselback Potatoes
If you've never tried a hasselback potato stuffed with ooey gooey melted cheese and crispy bits of bacon, this simple side dish will blow your mind!
This casserole is so loaded up with goodies, you may be tempted to pile it on the plate without any chicken!!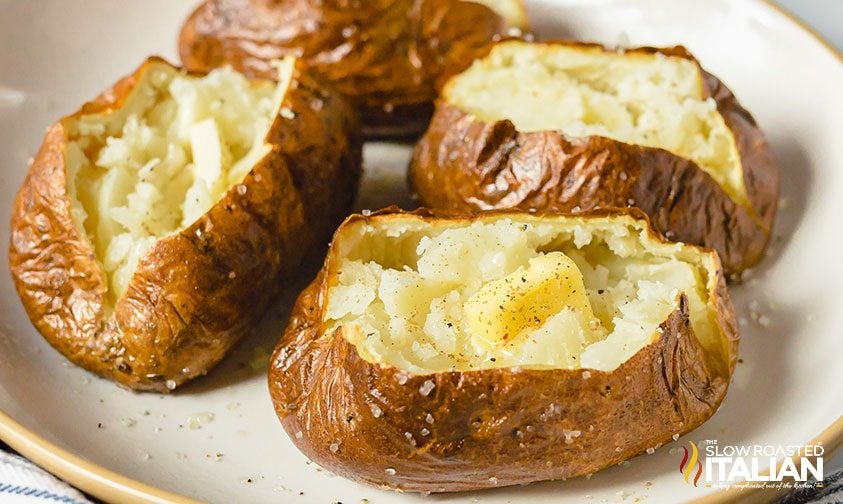 If you're a fan of crispy skinned baked potatoes, but you hate waiting an hour for them to cook in the oven, say hello to your new favorite way to make 'em. 15 minutes is all it takes to air fry them!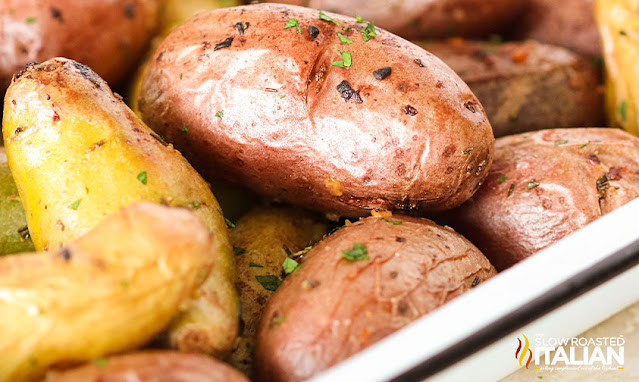 Fingerling potatoes are an often overlooked dish. They're utterly scrumptious, with buttery smooth skin. This dish is simple to cook and they roast up with perfect crispy skin.
Side Salads to Serve with Chicken
Never overlook salad as a fantastic, healthy side dish with any meal. Go beyond simple garden salad and use delicious additions like fresh berries to add a pop of flavor and color!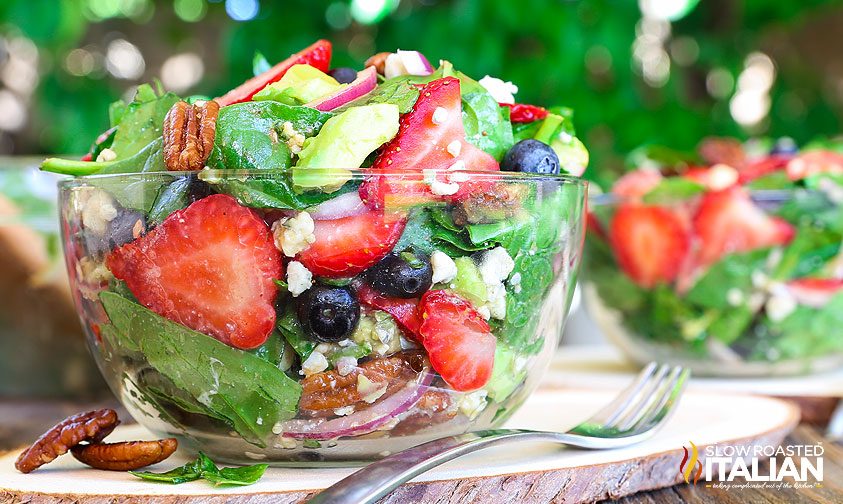 Spinach salad is a healthy side for chicken but to kick it up a notch, add juicy, fresh strawberries and a tangy dressing that you'll want to pour over everything!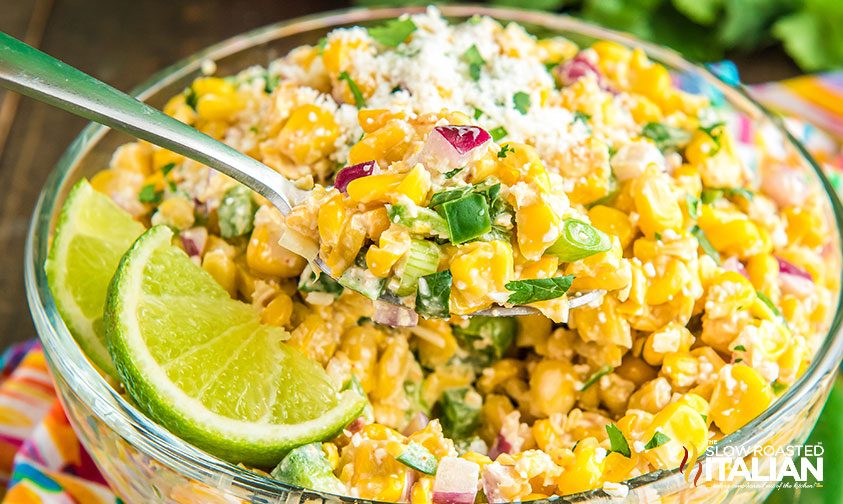 Grilled Mexican chicken burritos or tacos and street corn salad are a match made in Heaven! This portable version of elote (Mexican corn on the cob) is over the top delicioso!
Other Chicken Sides That You Are Going to Love
Now that you have a few more ideas of side dishes for chicken, which do you think you'll make first?!
Enjoy!
With love, from our simple kitchen to yours.
Get Free Recipes Sent to Your Email
Don't miss a thing! Follow us on
Facebook | Twitter | Pinterest | Instagram

First published on The Slow Roasted Italian April 2022.