10 Best Burgers for Your Next BBQ
This post may contain affiliate links. Please read my disclosure policy.
Want the best burgers for your holiday BBQ or summer cookout? You'll flip for these drool-worthy, gourmet favorites!! These aren't just average hamburgers – they're our favorite, cream-of-the-crop, over-the-top creations!
The end of May truly signifies the beginning of grilling season. Memorial Day weekend is the kick-off for most people, which means it's almost time to take the cover off of your barbecue grill and fire it up!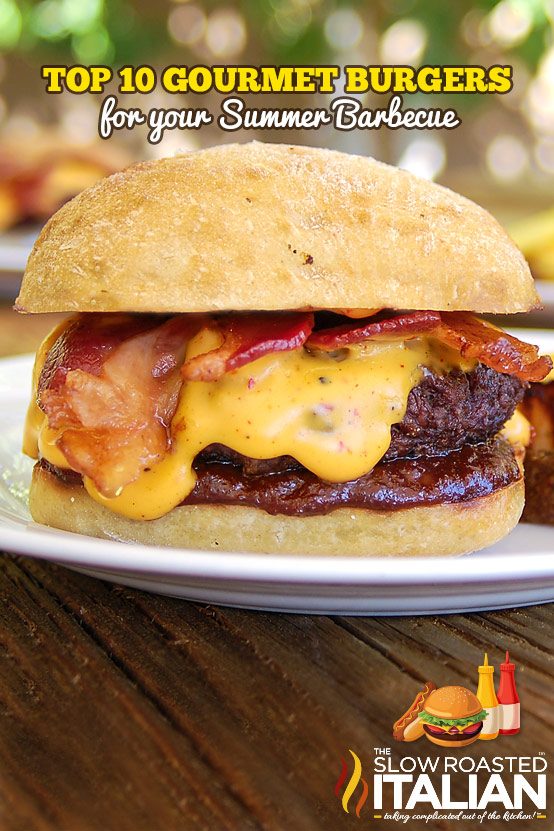 Our Best Burgers
In honor of grilling season, we have put together our top 10 all-time faves. These are the very best burgers, sure to kick off your barbecue party in a delicious way!!
Scroll down and find a new favorite to make, or if you can't decide, make all 10! I promise that an amazing, drool-worthy gourmet burger will impress everyone at the cookout.
Any of them will be the star of the show, sitting pretty on the table next to the scrumptious Hawaiian tortellini salad and slow cooked baked beans with bacon!!
The Ingredients
For me, the word "gourmet" means "extra special", and for extra special hamburgers, only the freshest and highest quality ingredients will do!
The Ground Beef – For patties that are perfectly juicy and jam-packed with flavor, the meat needs to include some fat. For the very best burgers, use a ground beef blend that has between 12 and 15 percent fat.

When you're shopping for ingredients, look for packages of ground sirloin labeled as 85/15. We get ours at Sam's Club, and it's actually an 88/12 blend.

Could you use a fattier blend and still have the best tasting patties? Maybe, but I don't recommend it. With an 80/20 blend, the meat tends to be too greasy, and if you use meat that's TOO lean, you could end up with a dry, bland hamburger.

The same thing goes for using ground chicken and turkey. Both are very lean meats, so if you plan to use them, I recommend adding some wet ingredients to pack in moisture.

Another option is to use lower heat so they don't become too dry. The Char-Broil website has a helpful article on how to grill using indirect heat.
The Bun – It doesn't matter if you serve them on a white, wheat, rye, brioche or pretzel bun. Just be sure that no matter what, the bread is sturdy and flavorful.

To add flavor, brush the inside of your buns with soft butter and toss them on the grill for a minute or two. There's nothing better in my mind than a crispy, golden brown hamburger bun!!

Toppings – The recipe and your taste preferences will ultimately decide what condiments and toppings you'll use. The important thing is, keep those toppings fresh and cold, especially produce like lettuce and tomatoes.
Gourmet Burger Ideas
Okay, your gourmet burger awaits!!! But first, you need to choose one to make. So, take a peek at our collection of best burgers below.
When you see something drool-worthy, click on the title and you'll be taken to the recipe post.
Enjoy!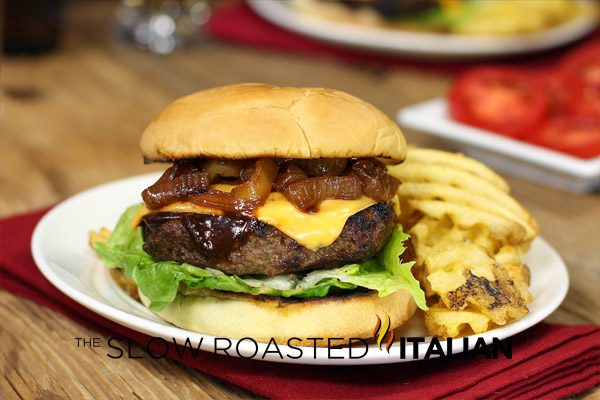 Steakhouse BBQ Burgers with Beer Caramelized Onions
These burgers are absolutely bursting with smoky flavor, and you'll beg for more beer-caramelized onions!!. The best part? This gourmet goodness is on the table in just 30 minutes!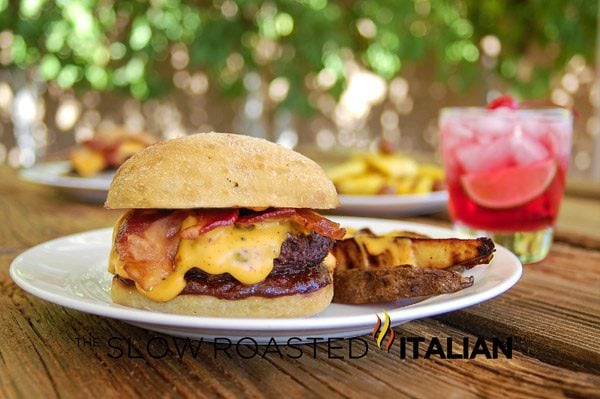 Barbecue Bacon Smokehouse Cheeseburger
Can you feel love for a burger? Well, if you can, you'll fall hard for this one!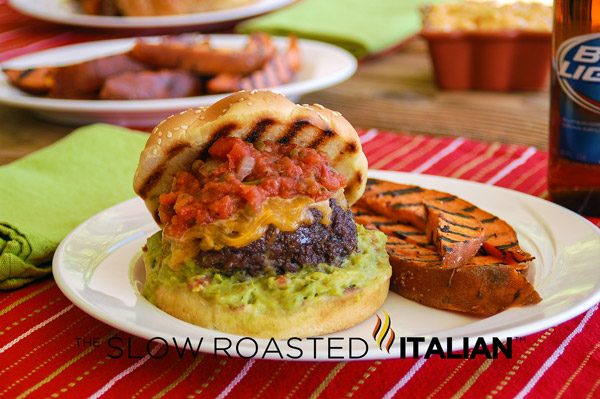 Cheesy Stuffed Tex Mex Burgers
The reason this recipe makes our top 10 list of best burgers is simple… The southwestern flavor and kick of spice in these gourmet burgers will knock your boots off!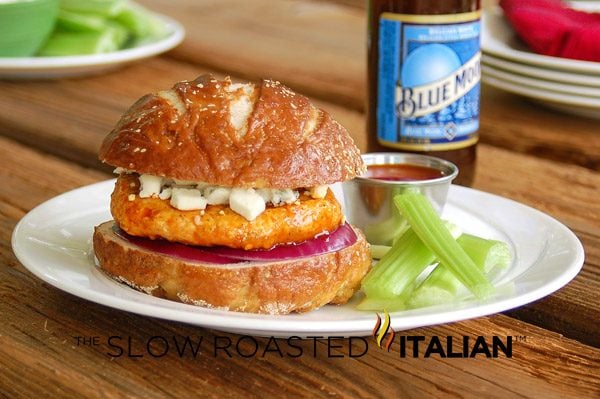 Everything you love about hot buffalo wings in one fabulously tasty gourmet burger. This one is a must-make on your summer grilling menu!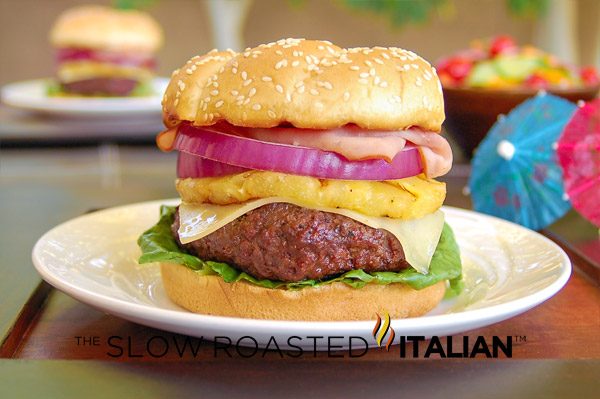 This a monster of a gourmet burger, with a Hawaiian inspired flavor from the bottom bun to the top, and every layer in between!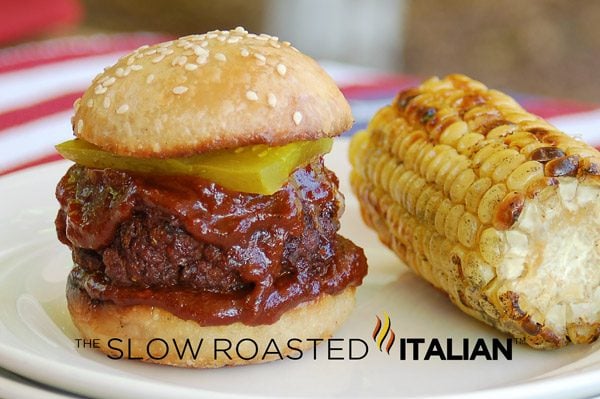 Lil Texas Barbeque Sliders
This gourmet burger may be small in size, but it packs a COLOSSAL punch! The juicy ground beef is basted in homemade Kansas City BBQ sauce – one of the best burgers for a game day party!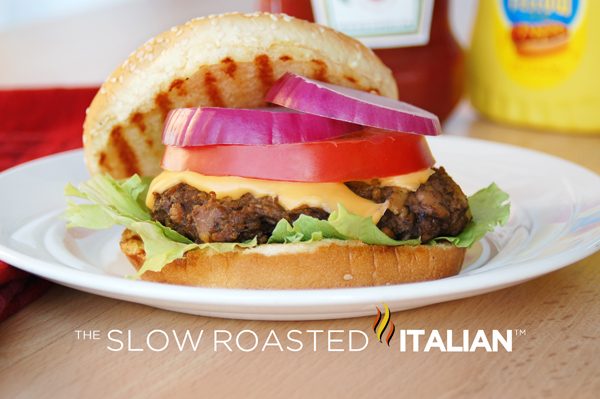 The 50/50 Burger
This one is a carnivorous gourmet treat! There's a whopping quarter pound of ground beef and quarter pound of ground bacon in every juicy patty!!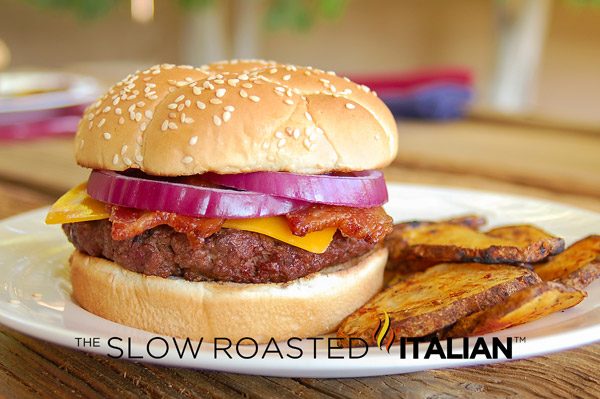 Peppercorn BBQ Bacon Cheeseburger
When you're in a hurry, but you have a major craving for the best bacon cheeseburger, this is the recipe to make! It's a quick-cooking gourmet burger with unbelievably scrumptious, smoky and peppery flavors!!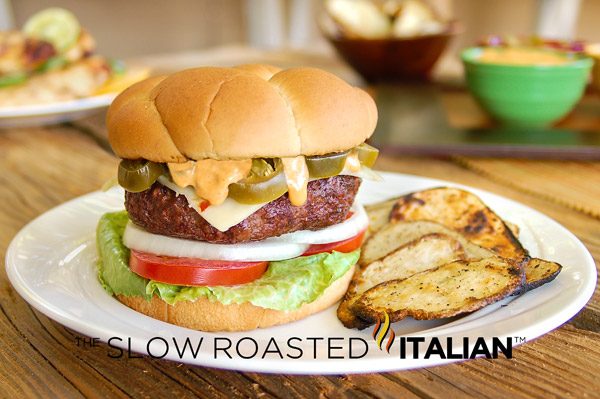 Smoky flavor, spice and everything nice – That's what this mouthful of delicious is made of!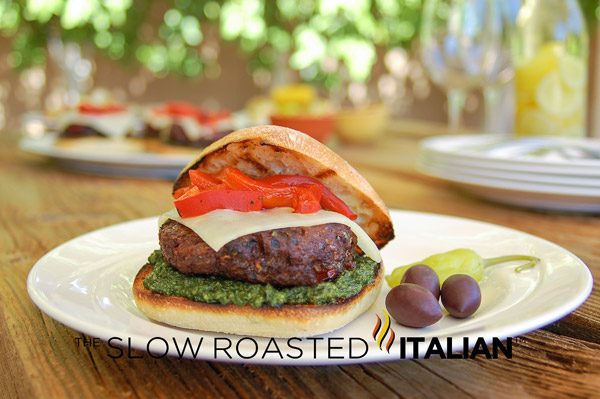 Italian Sun Dried Tomato Burgers
One bite of this gourmet delight and you'll feel like you've been whisked away to Tuscany! The fresh pesto leaves other hamburger condiments in the dust!
We hope this collection of best burgers gives you plenty of delicious meals to come!
Happy Grilling!
With love, from our simple kitchen to yours.
Get Free Recipes Sent to Your Email
Originally published May 2013; last updated May 2022