Sensational Smoking Recipes
This post may contain affiliate links. Please read my disclosure policy.
Our smoking recipes are perfect to make on your pellet, gas, charcoal, or electric smoker. Whether it's your first time smoking food or you're a BBQ enthusiast, we have 20 easy and fabulous smoker recipes that will be the hit of your summer cookouts!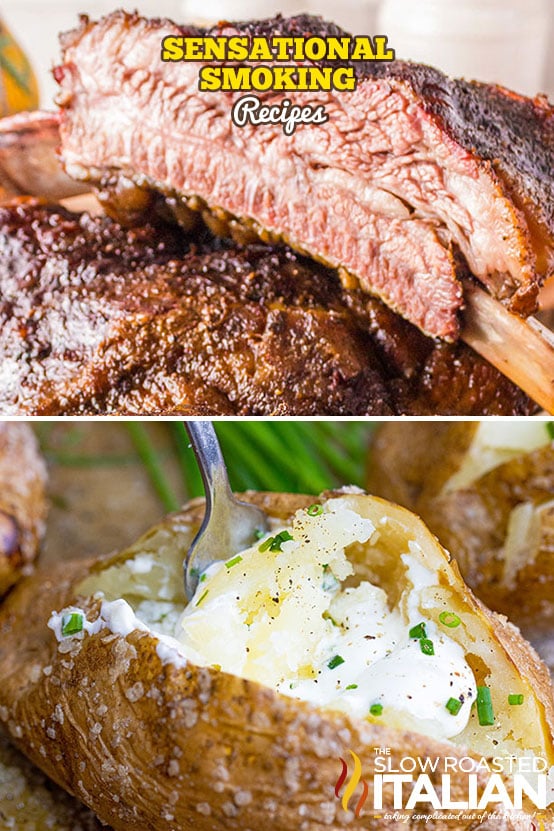 If you enjoy hosting barbecue cookouts and summer parties for your friends and family, you probably love using your grill as much as we love using ours.
Grilled foods are delicious, but are honestly no match for the incredible flavor you can get when you use a smoker!!
If you have never tried cooking on a Traeger or other brand of smoker, it's very simple; much easier than you might think.
Actually, making smoked foods isn't much different than preparing grilling recipes.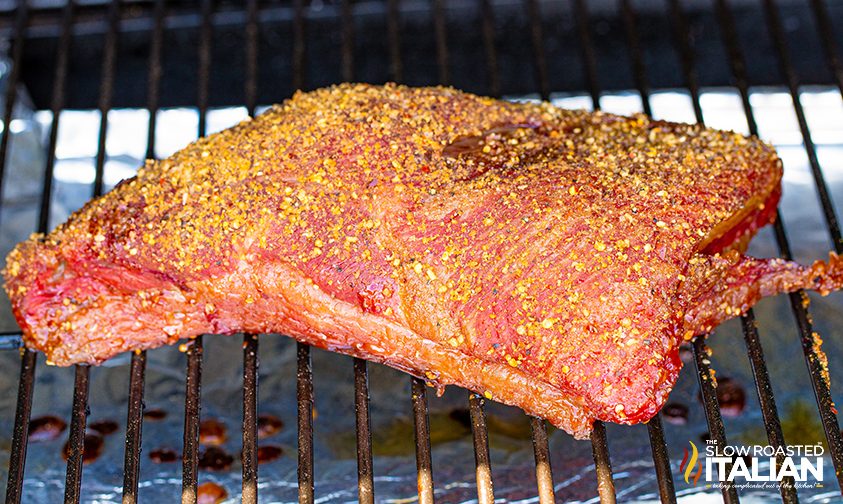 Smoking Recipes
Below are links to 20 of our favorite recipes to make on a smoker. There are a LOT of smoked meat recipes – beef dishes, chicken, turkey, and pork.
We also have fish and seafood dishes, and plenty of smoked side dish recipes, too.
When you see a smoker recipe you want to make, click on the link attached to the title of the recipe.
From there, you will be taken directly to the original post, where you can view, print, and bookmark the recipe, or Pin it for later.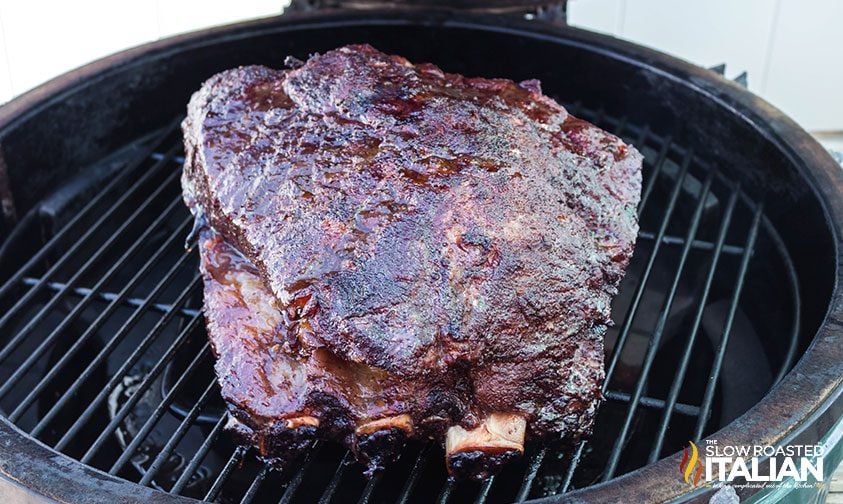 Smoking vs Grilling
The biggest difference between smoking and grilling is that typically, smoked foods take longer to cook. Rather than sitting on top of a flame, smoked foods are cooked with indirect heat and flavored with smoke from different types of wood chips or pellets.
You can buy a standalone smoker, but there are also combination grill and smoker units available. We use a Traeger grill/smoker combo unit.
Combo grill/smokers tend to be more expensive up front, but are a value compared to the cost of purchasing a grill and smoker separately.
No matter what type of smoker you own, our smoker recipes will be your go-to for delicious meals all year long!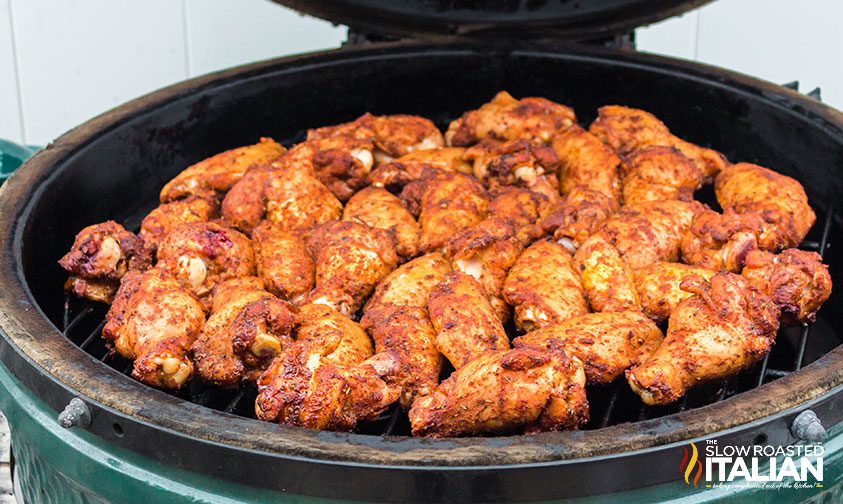 Smoked Meat Recipes
Most of us know that smoked meats are fantastic recipes to make for a summer cookout or 4th of July feast. But, did you know that dishes like smoked prime rib, steak, pork roast, and even whole smoked turkey are also very popular holiday entrees?
We love making these recipes for our Easter, Thanksgiving, Christmas, and even New Year's Eve celebrations! Smoke your holiday dinner – We promise it will impress your guests, and the meal will taste fabulous, too!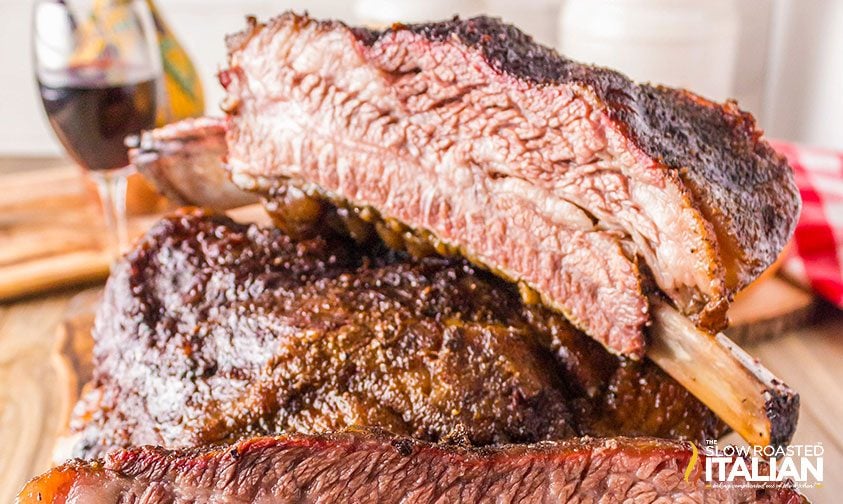 Smoked short ribs are flavorful and melt-in-your-mouth tender, and they have a gorgeous outer bark that's packed with flavor! Check out our video and recipe tips for the best smoked ribs ever!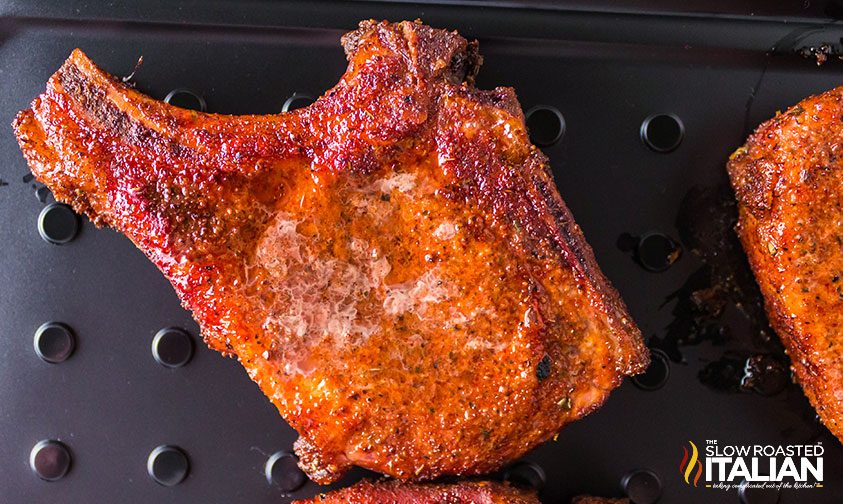 Three ingredients are all you need for a mouthwatering main dish that's ready in about an hour!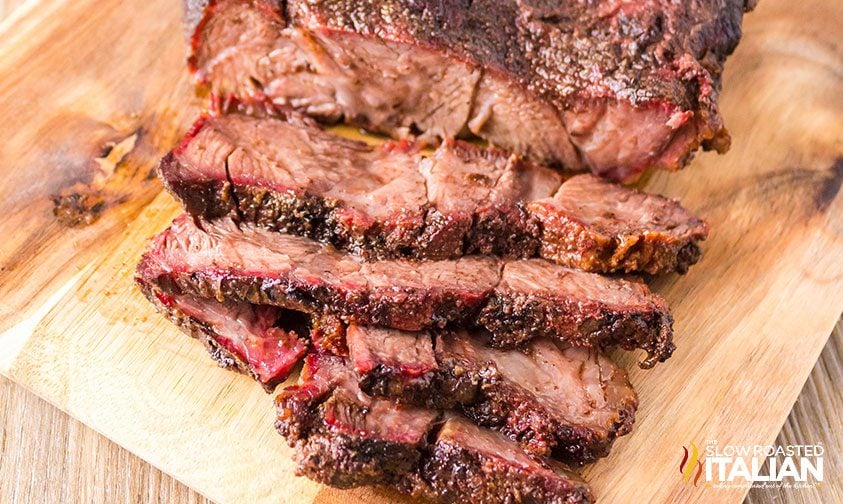 Smoked chuck roast is melt in your mouth delicious! Coat it in a simple dry rub and use your favorite wood pellets to infuse it with flavor.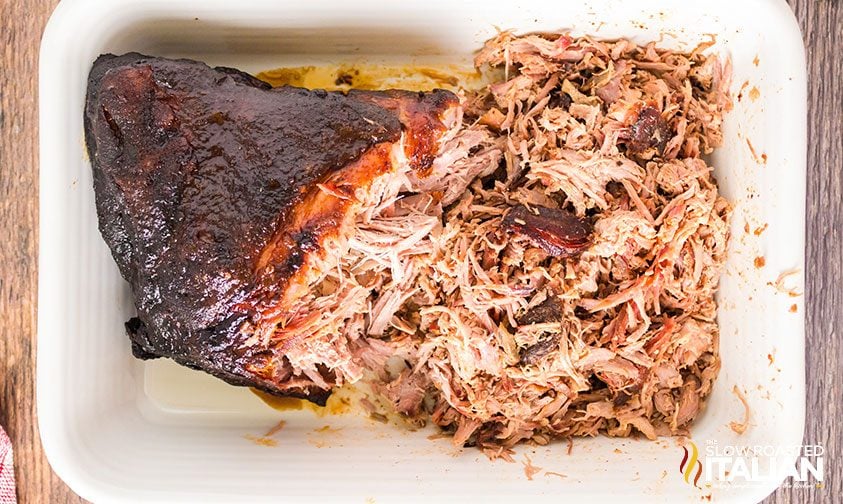 This is the perfect smoking recipe for potluck dinners or even barbecues. It's sensational straight out of the smoker served on buns. Or, use it for stuffed baked potatoes or for pulled pork macaroni and cheese. SO scrumptious!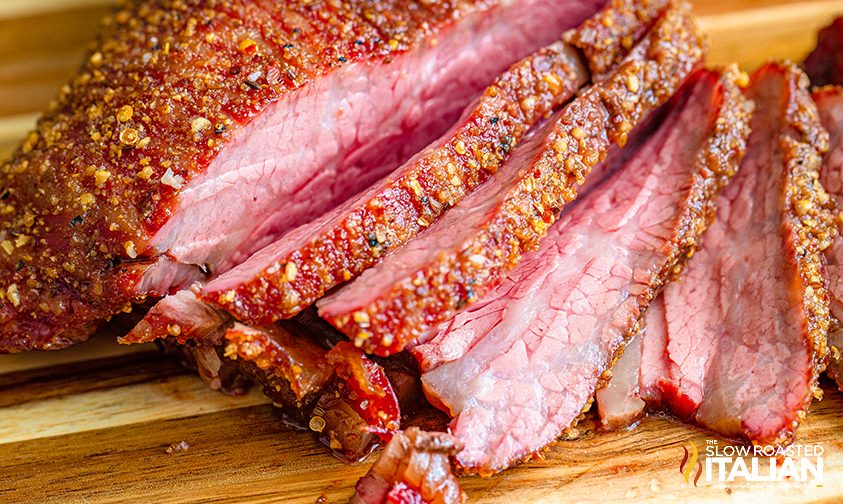 Smoked Tri Tip
Smoked tri tip is flavorful, juicy, and so tender, it will melt in your mouth. Use this smoker recipe to make beef tip roast on any type of smoker!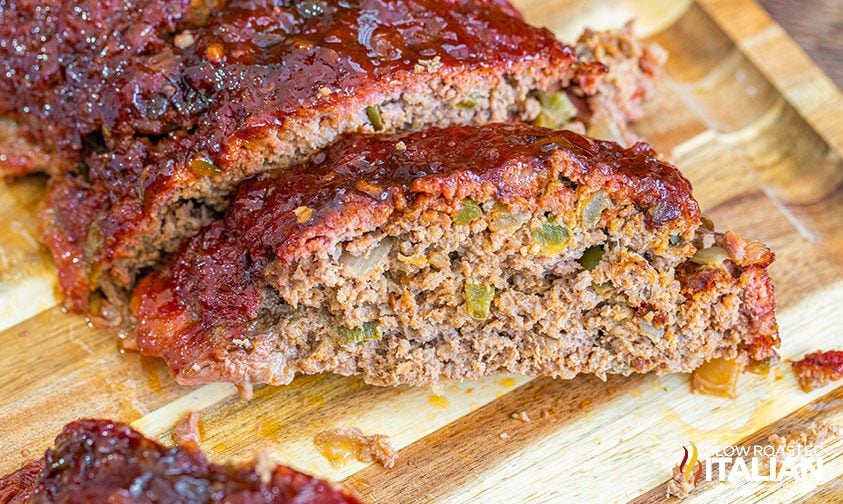 Skip the greasy pan and smoke a meatloaf – it has the most incredible flavor of any meatloaf you'll ever eat! One of our favorite smoking recipes, it creates a meal that's perfectly juicy inside, with a crispy exterior and a sweet and smoky flavor. YUM!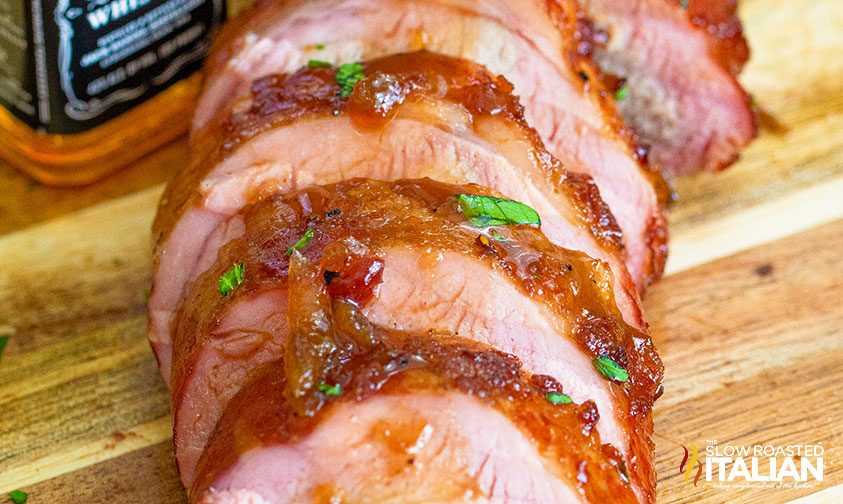 You haven't tasted the best pork tenderloin until you've cooked it on a smoker. Our recipe explains how to smoke pork to perfection, and just wait until you try the mouthwatering whiskey glaze!!
Get Free Recipes Sent to Your Email
Smoked Poultry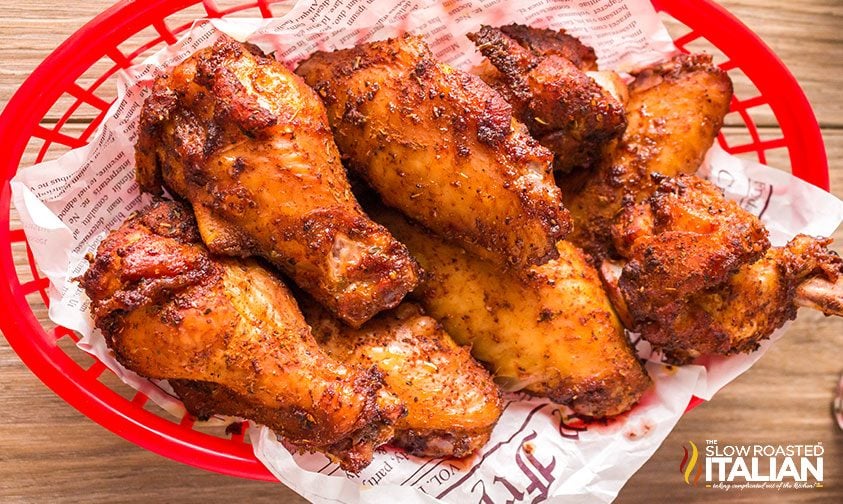 Smoking recipes don't get much easier than wings. Just massage in a simple spice rub and that's it – the smoker does the rest of the work!
This recipe is great for game day snacking, or take them for tailgate party food!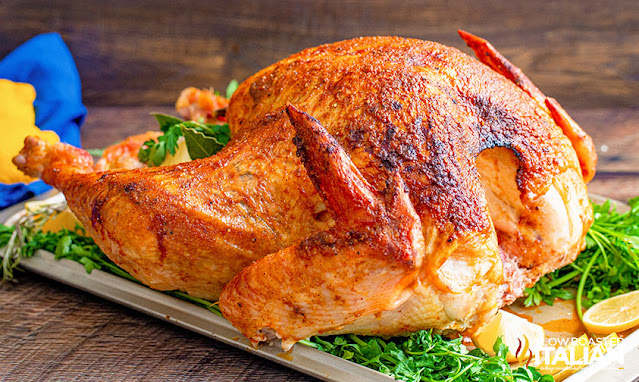 Smoking a Turkey – The ULTIMATE smoker recipe!
Your family will be SO impressed when you pull a Traeger turkey off the smoker on Thanksgiving. You will be amazed at how succulent and juicy the meat is from your smoked bird!!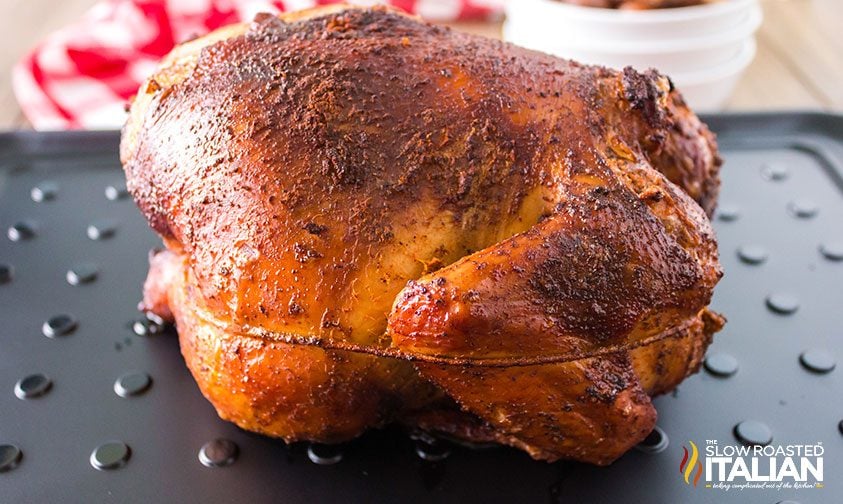 This is hands-down one of the easiest ways to cook a whole bird! Rub on a blend of spices, let it marinate overnight, then fire up your Traeger. This smoker recipe is perfect for a flavorful meal in about an hour!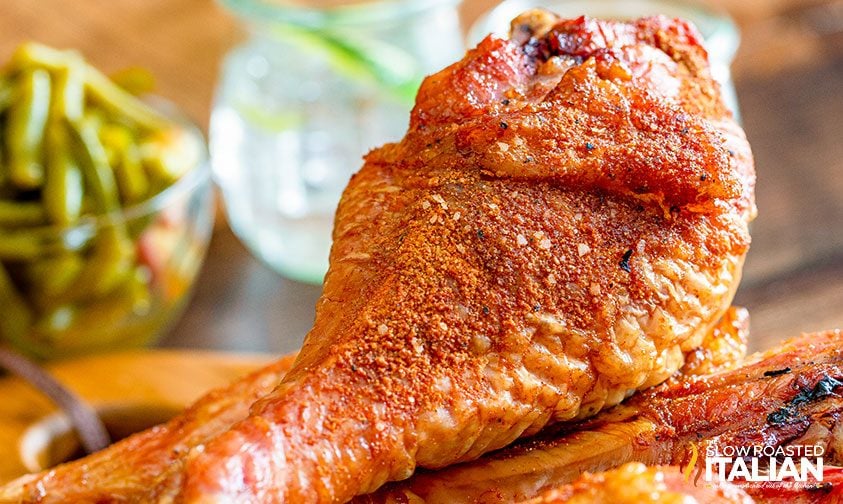 The next time you're craving one of those huge state fair turkey legs, save your money. They're SO much easier to make on a smoker than you may think. Plus, this is a budget friendly smoking recipe!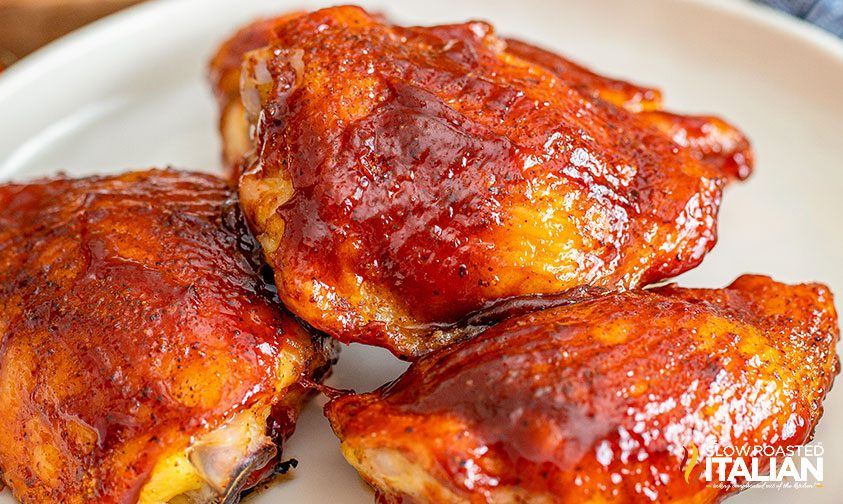 Dark meat chicken is fabulous for anyone on a keto or low carb diet, and honestly, it isn't as unhealthy as you might think. Plus, it's ultra juicy and tastes sensational on a sandwich!
Smoking Recipes for Seafood and Fish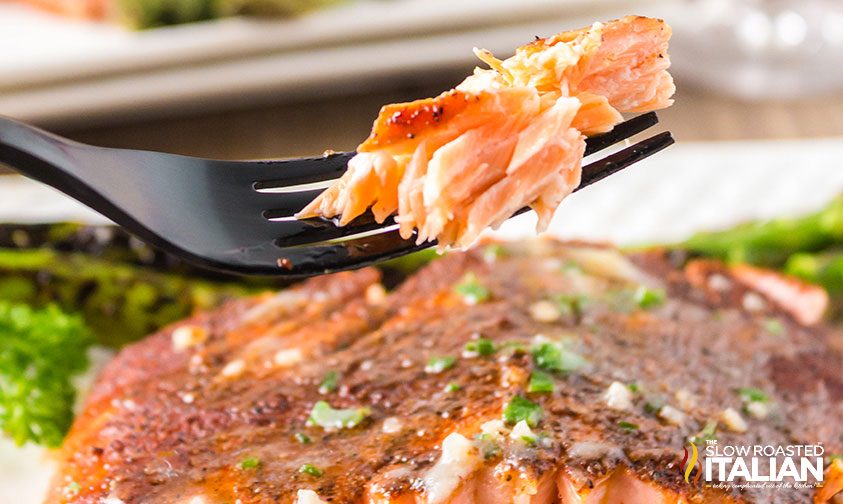 This sensational smoker recipe is perfect for anyone who's ever wanted to learn how to make perfect smoked salmon. It's easy to make and SO scrumptious!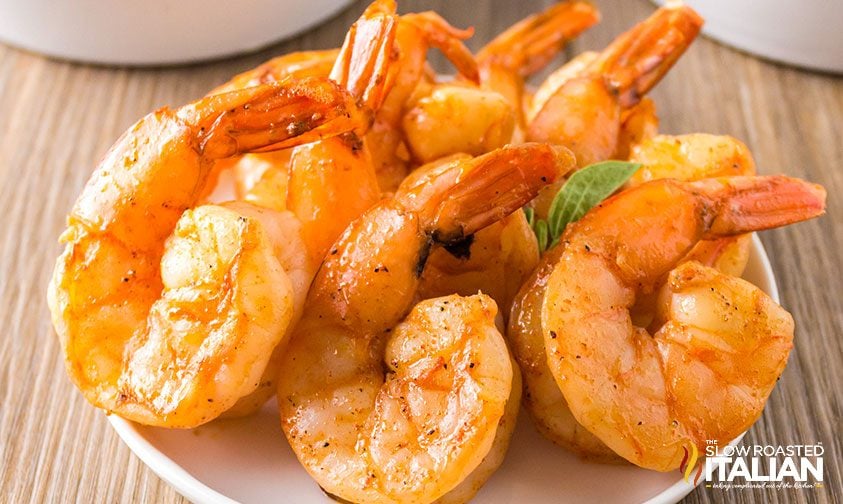 Smoked shrimp are tender, juicy, and seasoned with a zesty spice blend. Make these for a party appetizer or an easy weeknight dinner!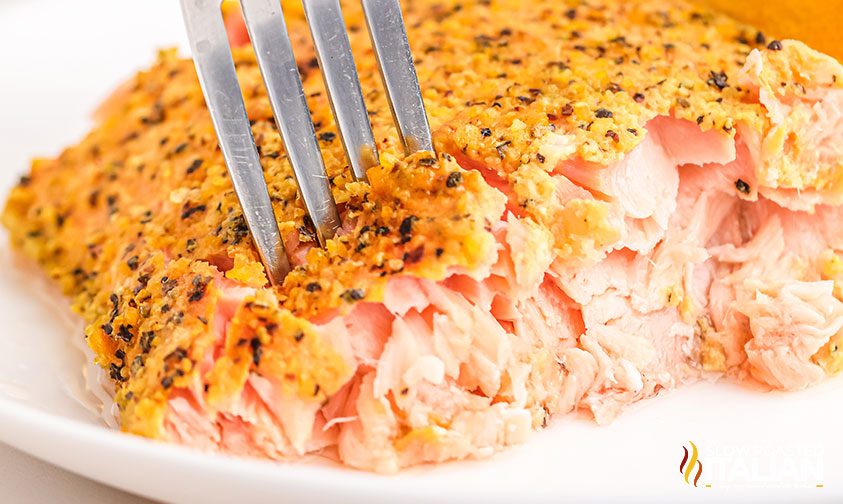 This hot smoked salmon has a tangy lemon pepper glaze that absolutely melts in your mouth! This is one of our favorite smoker recipes to make for an easy appetizer for New Year's Eve.
Smoker Side Dishes
Smoking recipes are sensational for more than main dishes. From crispy smoked bacon for breakfast to veggies and potato dishes, you can't go wrong with these dishes. If your smoker is large enough, smoke everything for your meal at the same time!!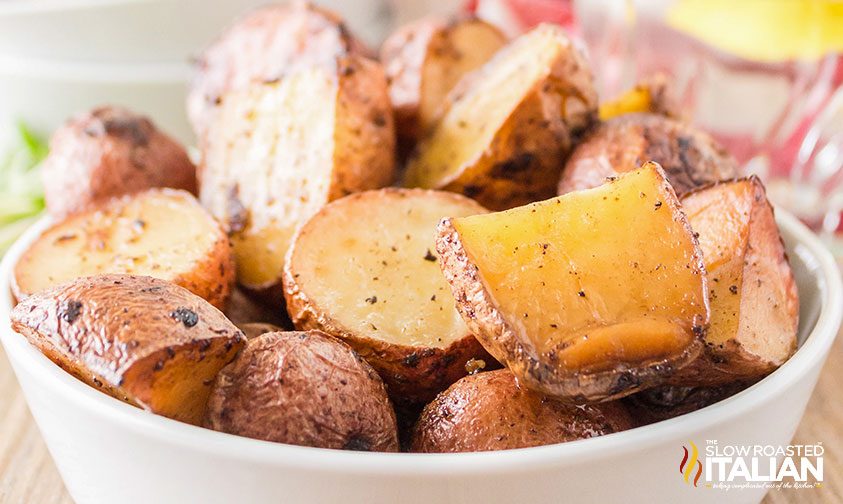 When you want the perfect side for a summer BBQ, you can't go wrong with smoked potatoes. We butter them up and add fresh herbs for an easy side, but they're perfect for making potato salad, too!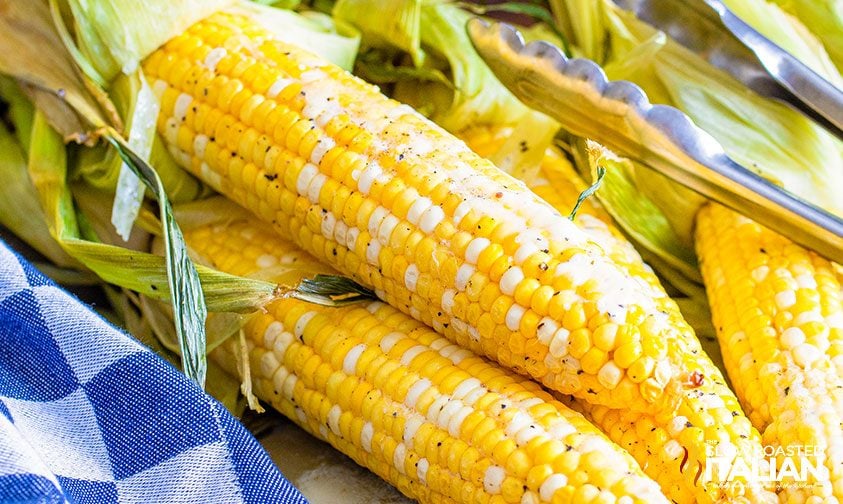 We love sweet corn SO much that we cook it on the cob every way imaginable – from oven roasted to air fried. This is hands down, the best corn recipe we have on our site!!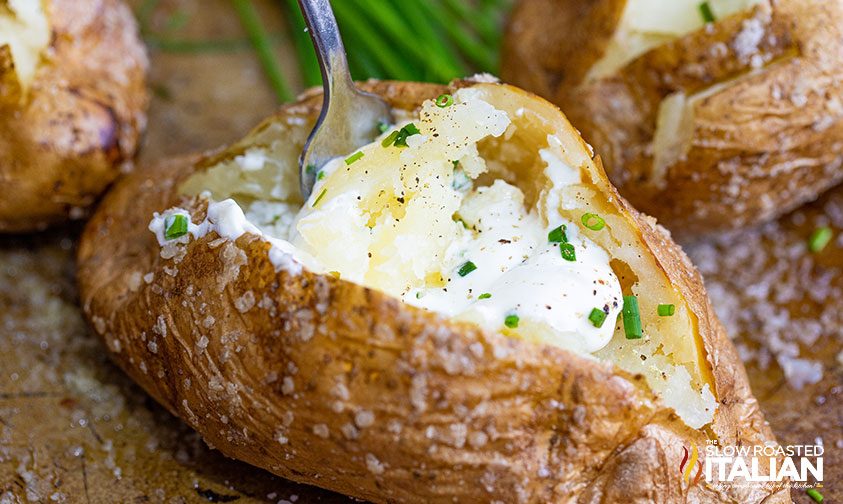 No more heating up your kitchen while you bake the perfect potato. Kick back with a drink and let your smoker do its thing, then load that fluffy potato up with your favorite fixins!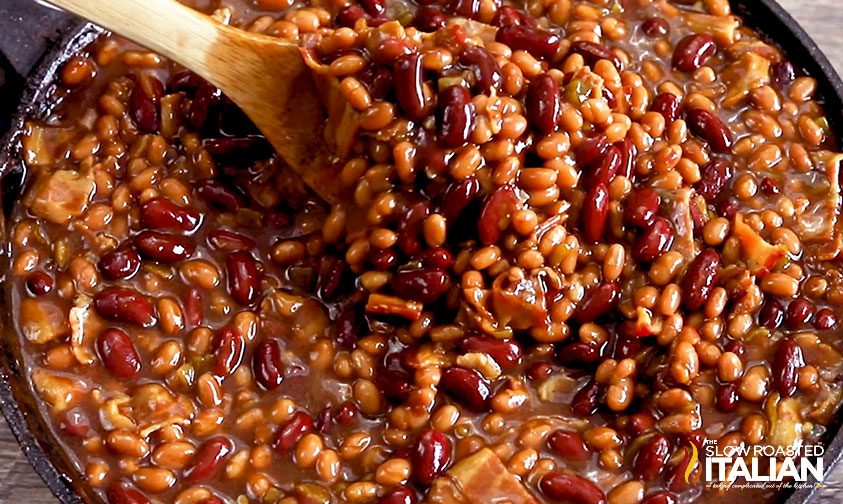 The secret to tender baked beans is to cook them low and slow, which is why this smoker recipe is so fabulous. The smoky flavor makes them utterly addictive!

There you have it – our entire collection of smoking recipes!!
We're always smoking up new food creations, so if there's something specific you'd like a recipe for, leave us a comment below!
Enjoy!
With love, from our simple kitchen to yours.
Don't miss a thing! Follow us on
Facebook | Twitter | Pinterest | Instagram