Meat Lover's Pizza
This post may contain affiliate links. Please read my disclosure policy.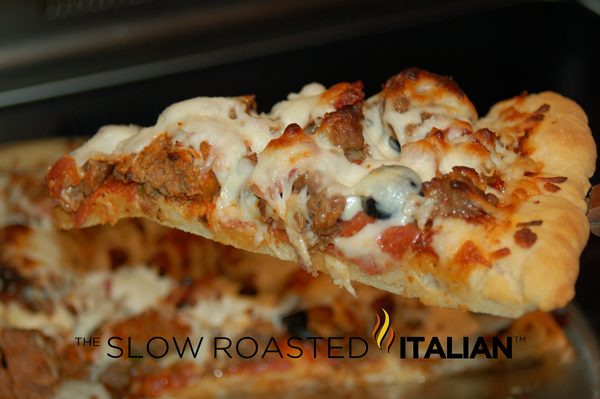 This is the best pizza I have ever made!!! The crust needs a little more flavor, but the texture was fantastic. I would add garlic and Parmesan next time I make it and brush the crust with butter.
Meat Lover's Pizza
Jay's Signature Pizza Crust – Allrecipes.com
5 links cooked pork sausage – remove 3 links from casing and crumble before cooking
15-20 slices pepperoni
2-4 Baked Meatballs
4 slices cooked bacon
black olives, sliced
————————————————————-
Jay's Signature Pizza Crust – Allrecipes.com
2 1/4 teaspoons active dry yeast
1 teaspoon brown sugar
1 1/2 cups warm water
1 teaspoon kosher salt
2 tablespoons olive oil
3 1/3 cups all-purpose flour
2 tablespoons corn meal
In a large bowl, dissolve the yeast and brown sugar in the water, and let sit for 10 minutes. Stir the salt and oil into the yeast solution. Mix in 2 1/2 cups of the flour. Turn dough out onto a clean, well floured surface, and knead in more flour until the dough is no longer sticky. Place the dough into a well oiled bowl, and cover with a cloth.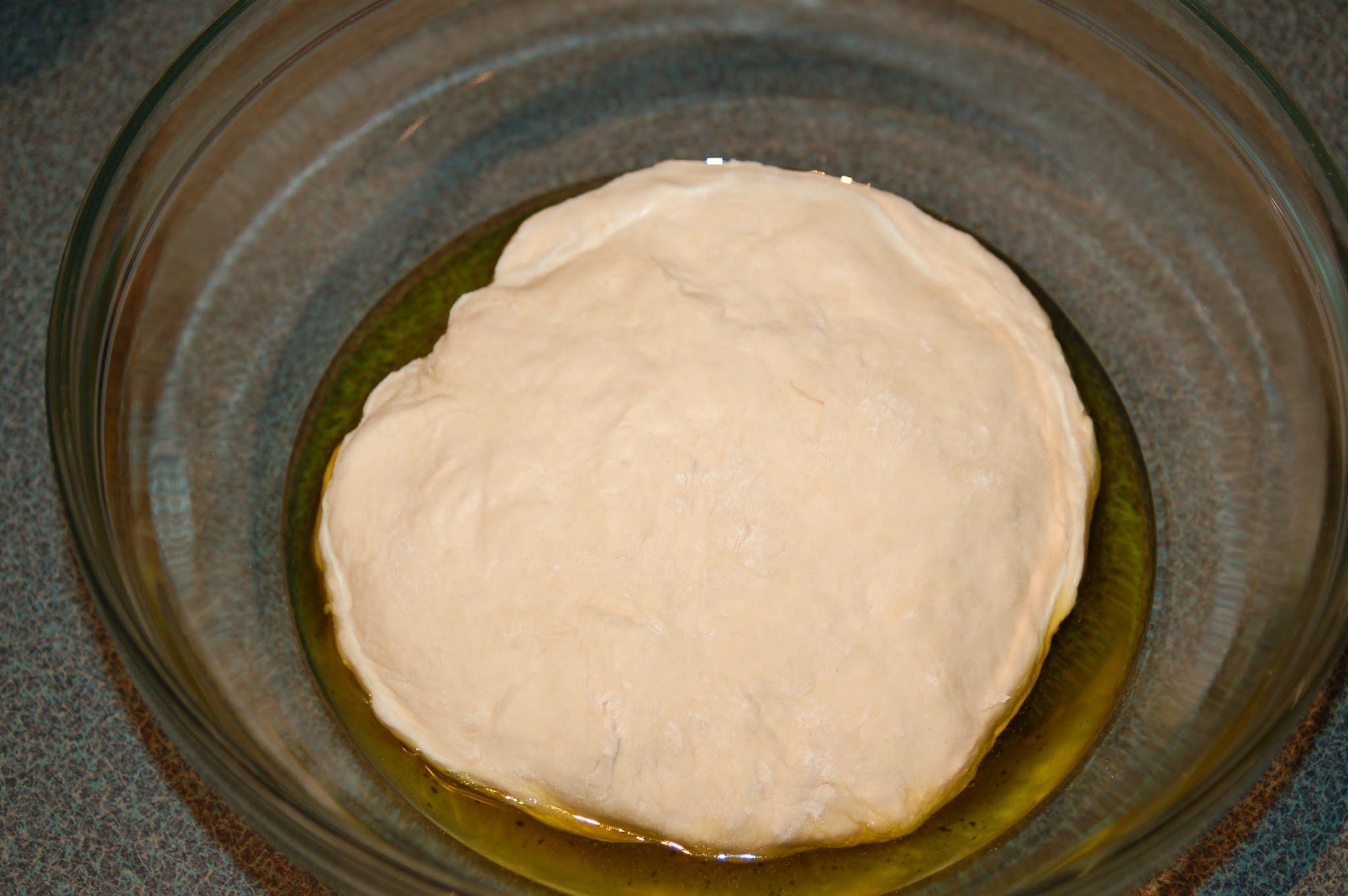 Let the dough rise until double; this should take about 1 hour.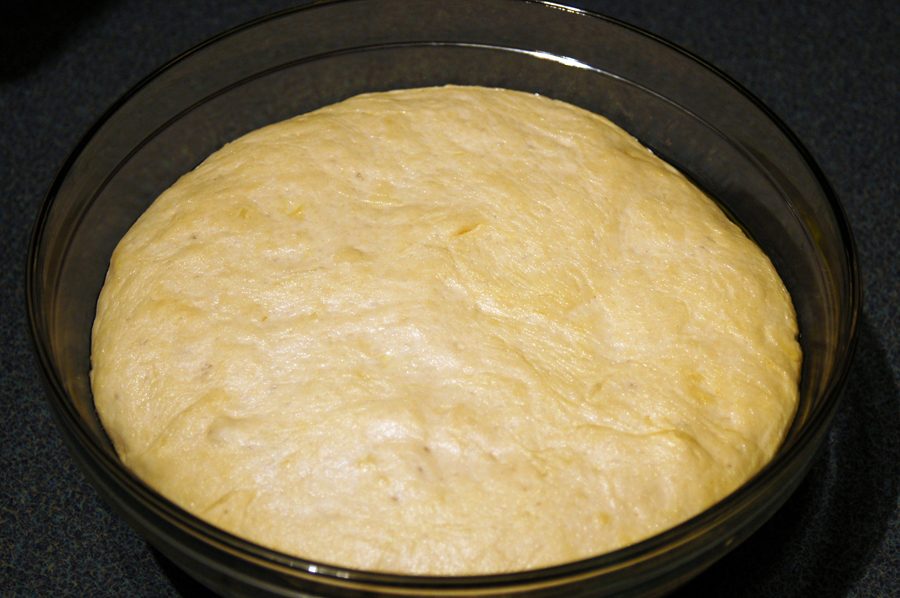 Punch down the dough, and form a tight ball.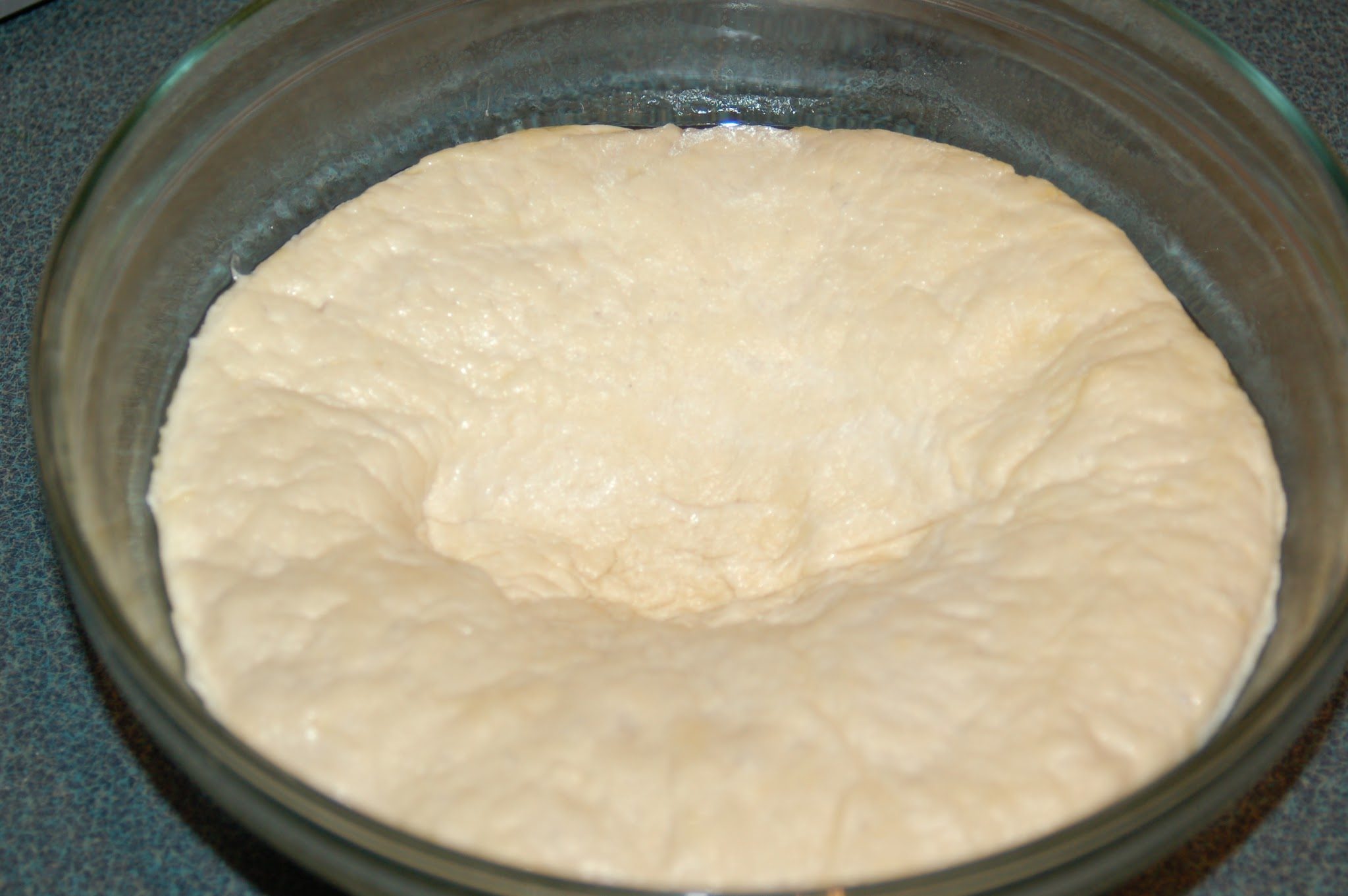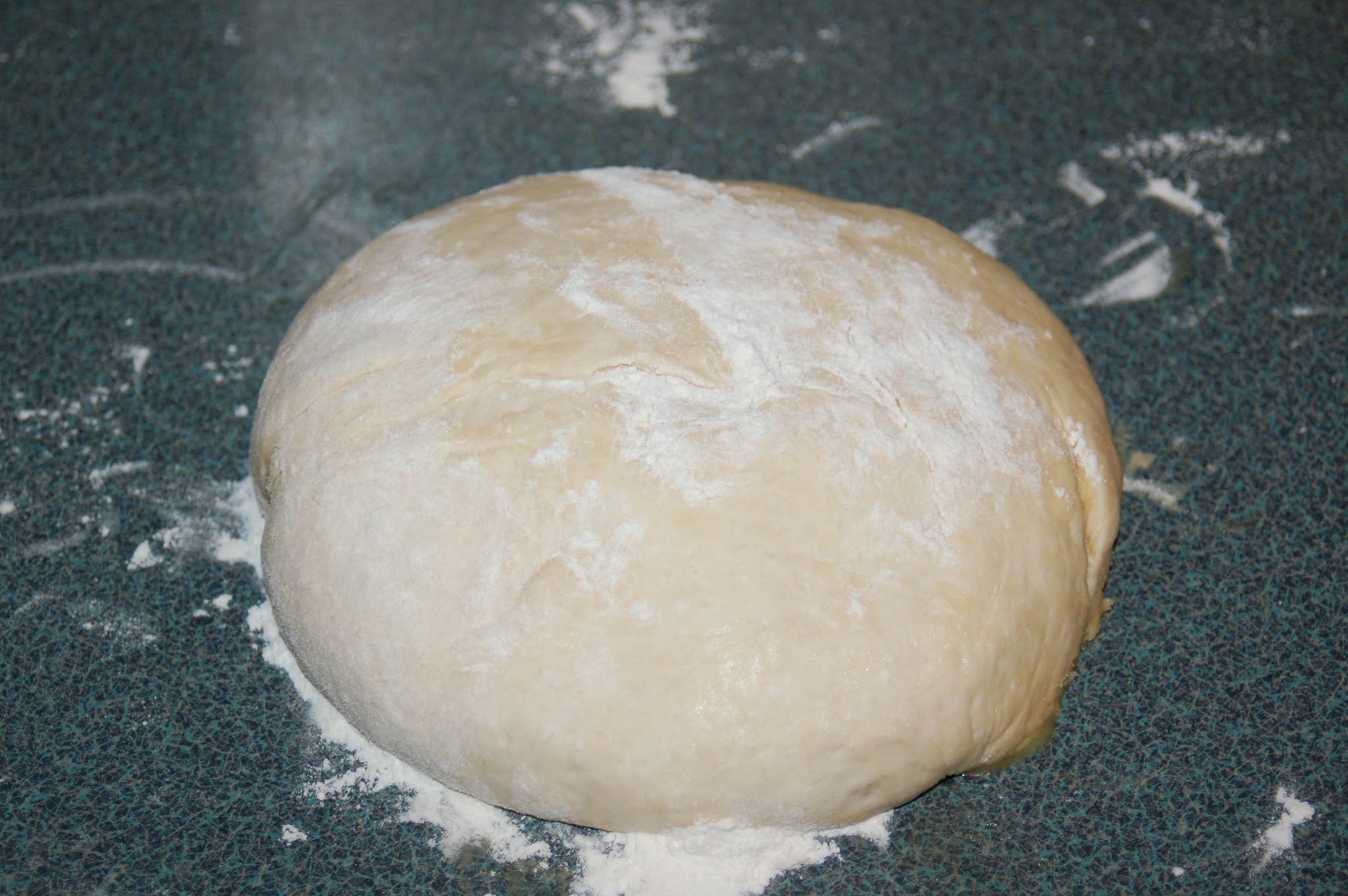 Allow the dough to relax for a minute before rolling out.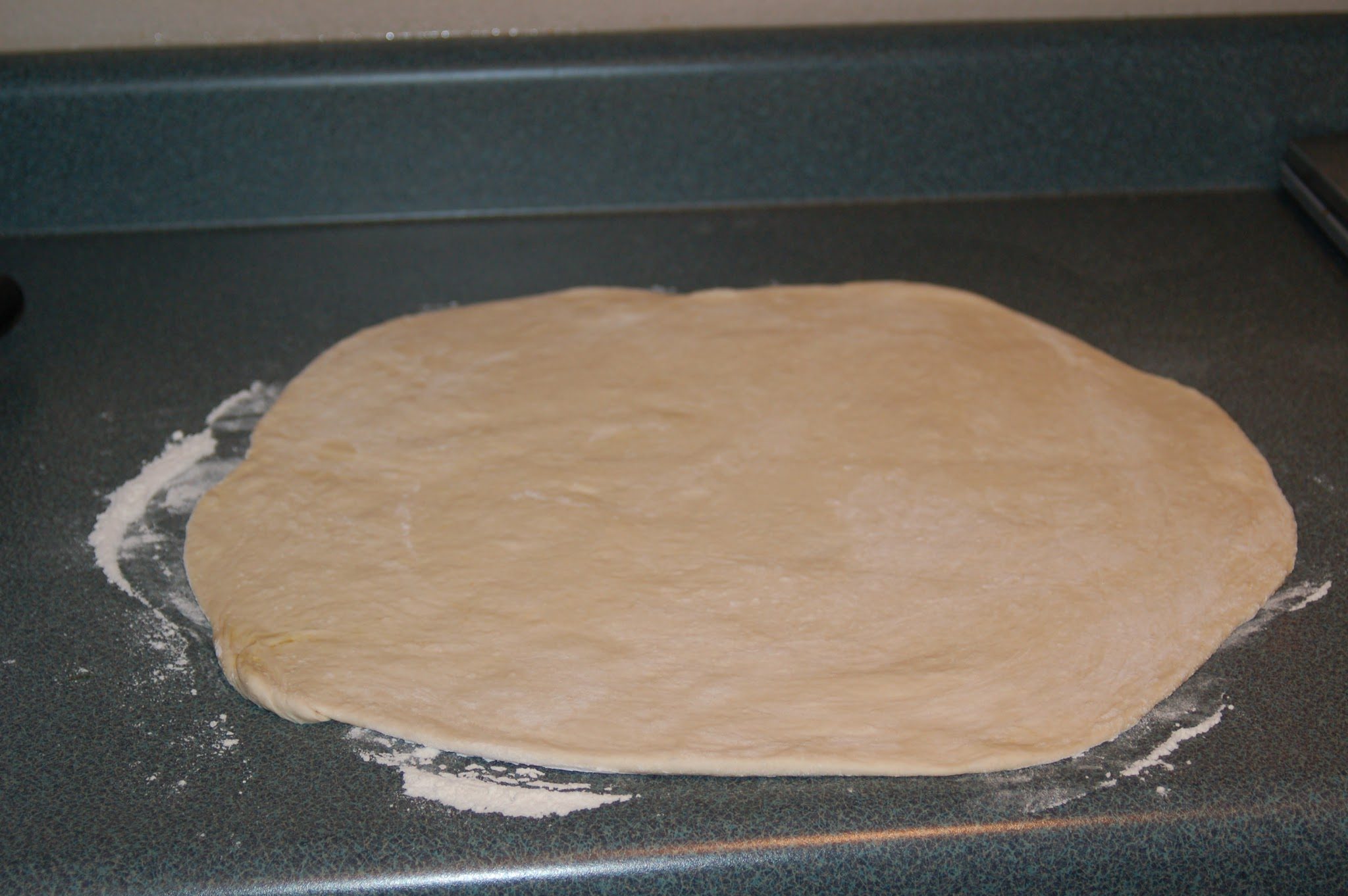 If you are not an experienced pizza tosser, feel free to roll your dough out with a rolling pin. Keep in mind it will stretch when you pick it up, so make it a little smaller than you need it.
Preheat oven to 425°. Prepare pizza pan by sprinkling corn meal on it. Place pizza dough on pan and let the dough rise for 15 or 20 minutes.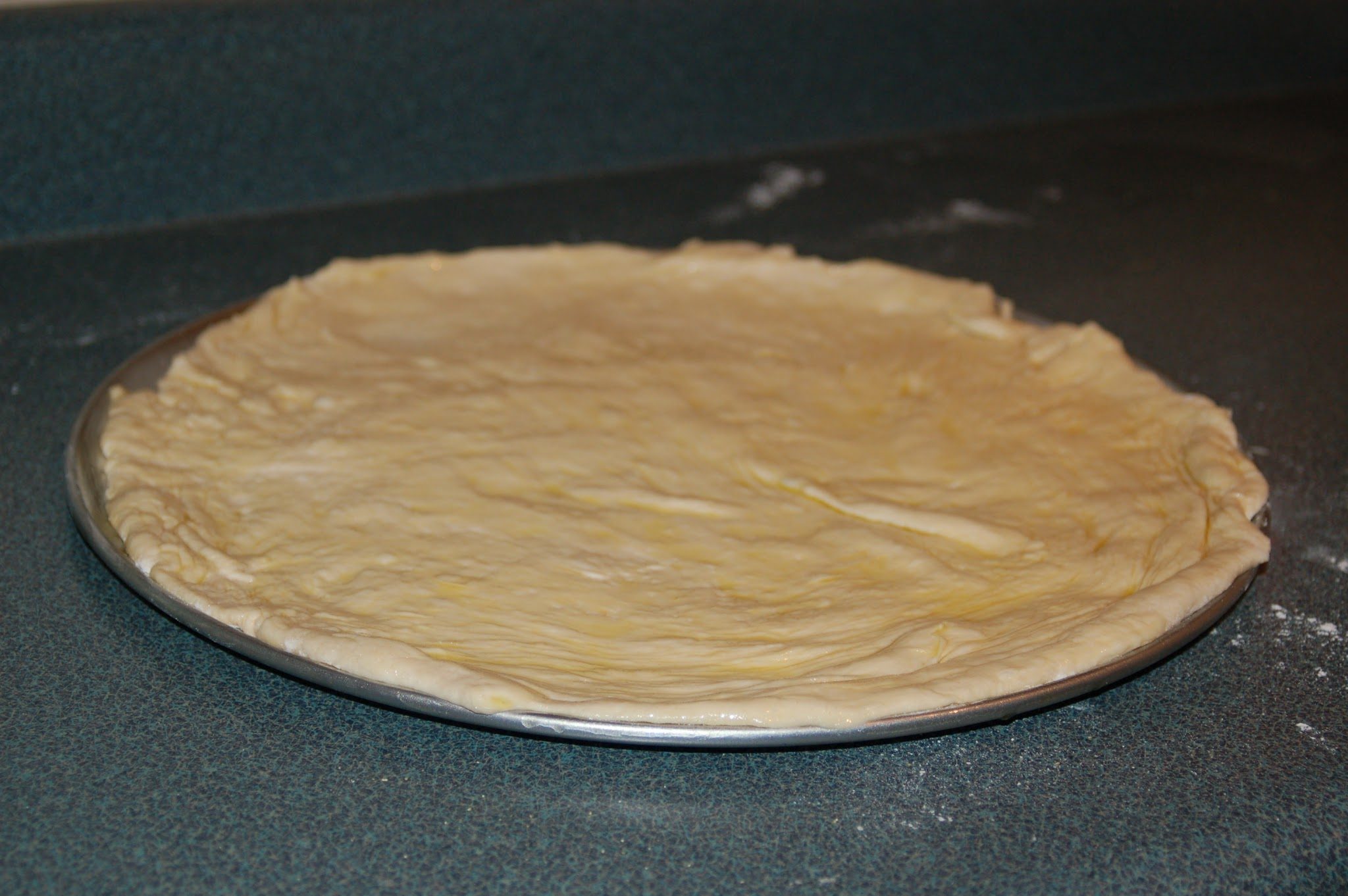 Bake pizza dough in preheated oven, until the crust starts to brown. About 10 minutes.
Choose your toppings. Mr. W is quite the meat lover so I chose sausage crumbles, sausage slices, pepperoni, meatball, bacon and black olives. I have to give him all the decorating credit. He went to town with the toppings I had laid out and had so much fun doing it. He enjoyed it so much that he even took the pictures for me while I tended to Em. Thank you Mr. W!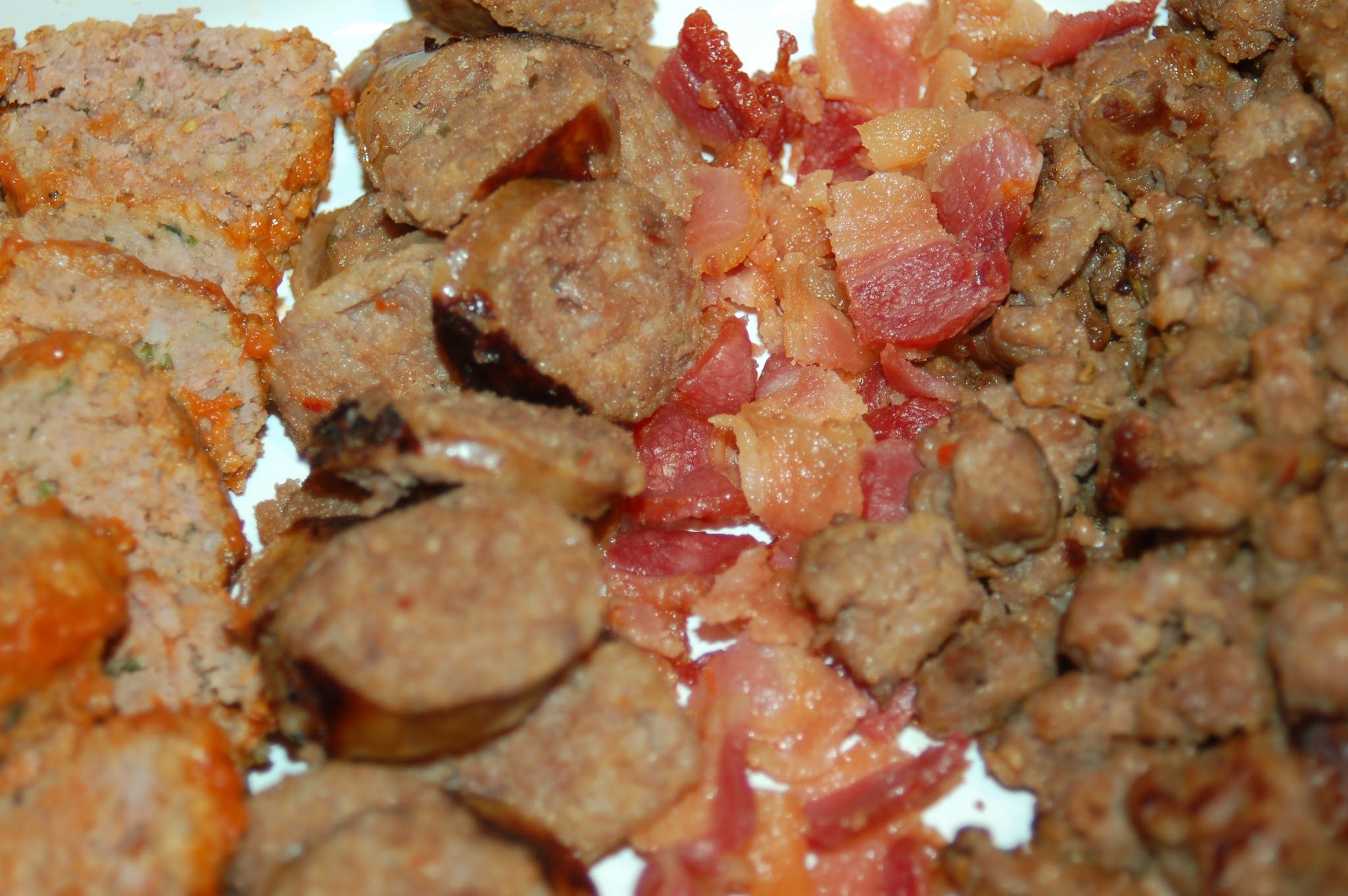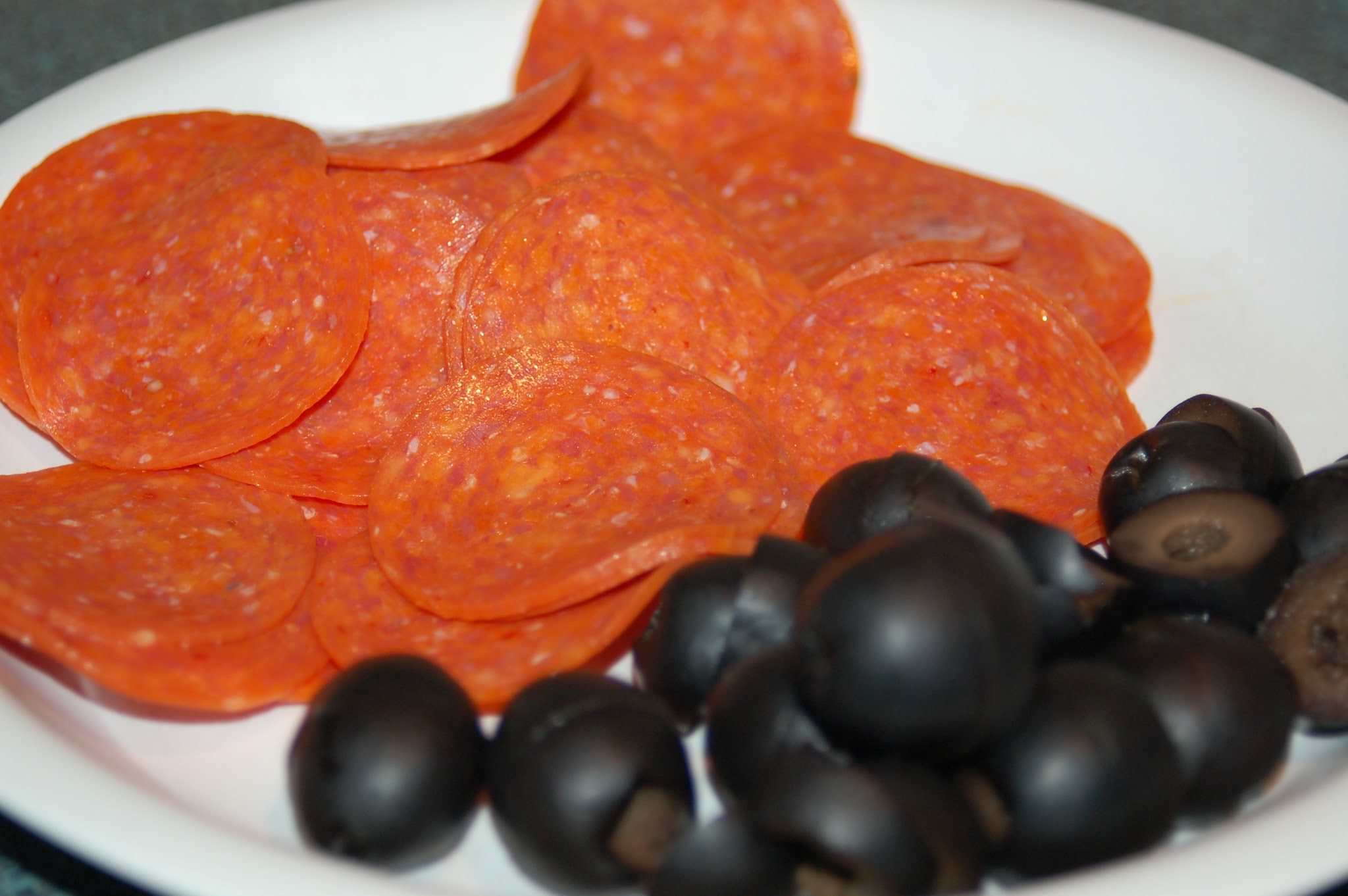 Remove from oven and cover pizza dough with tomato sauce, keep 1/2″ from edge of pizza.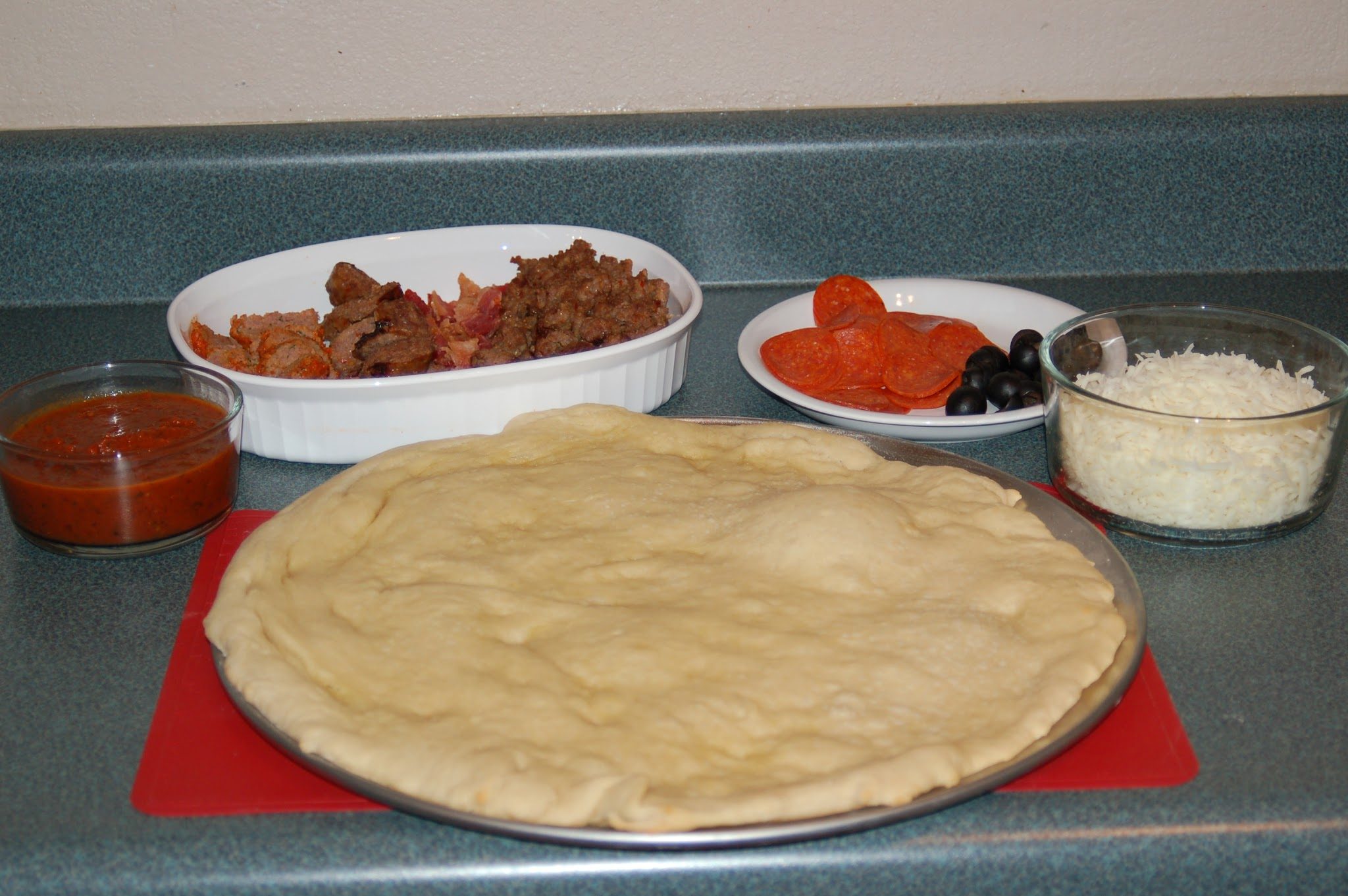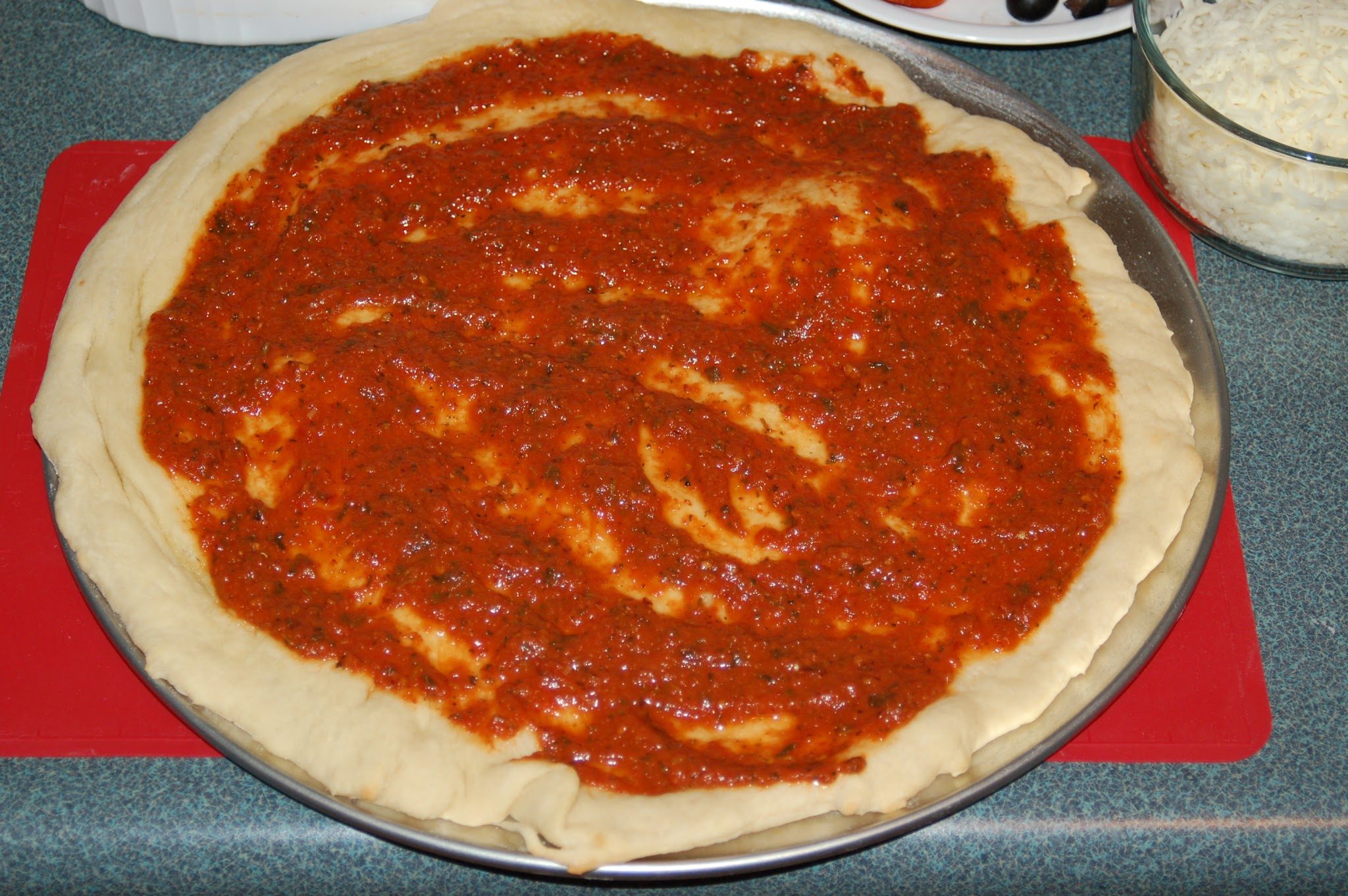 Then lay out your toppings.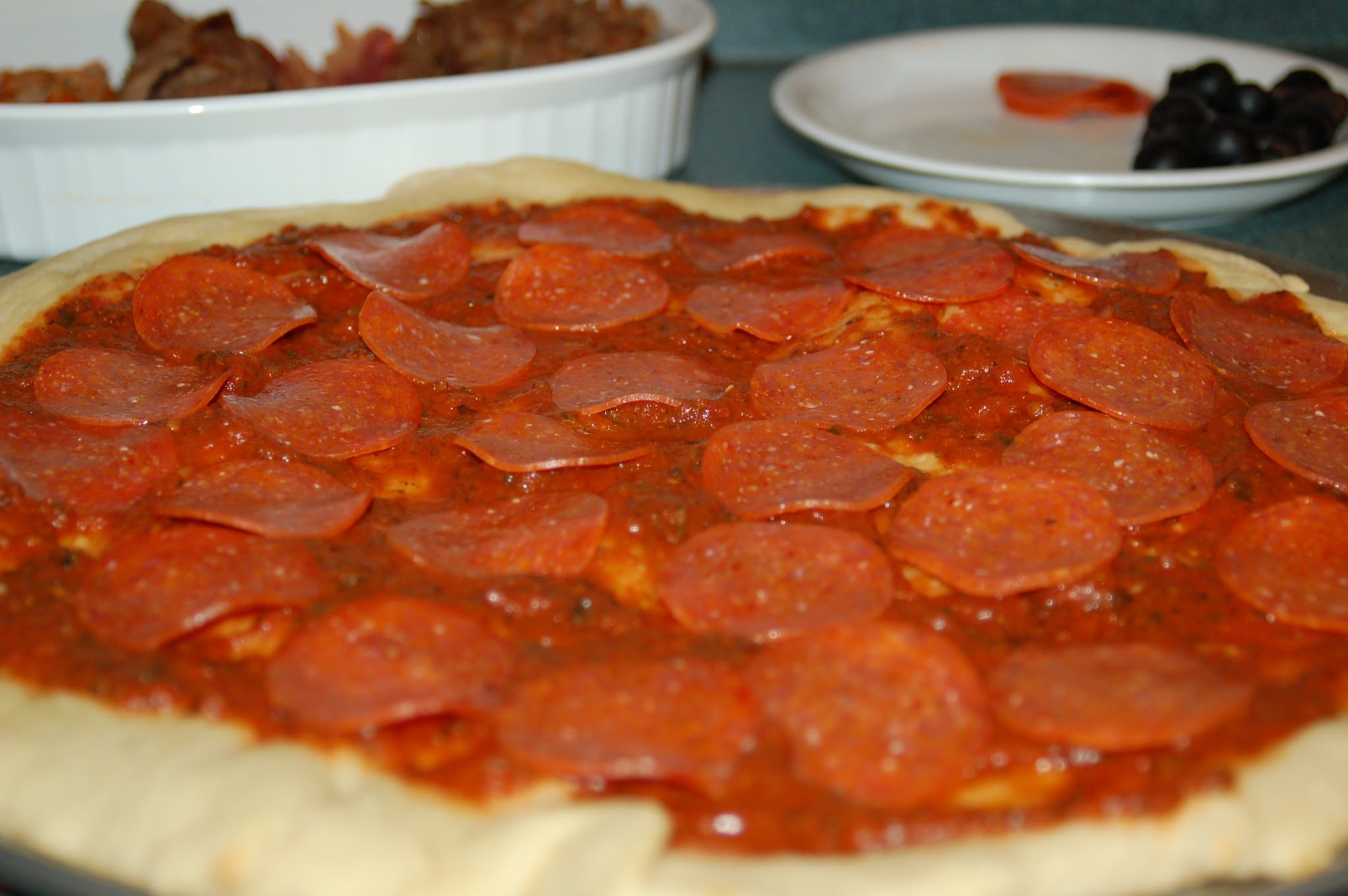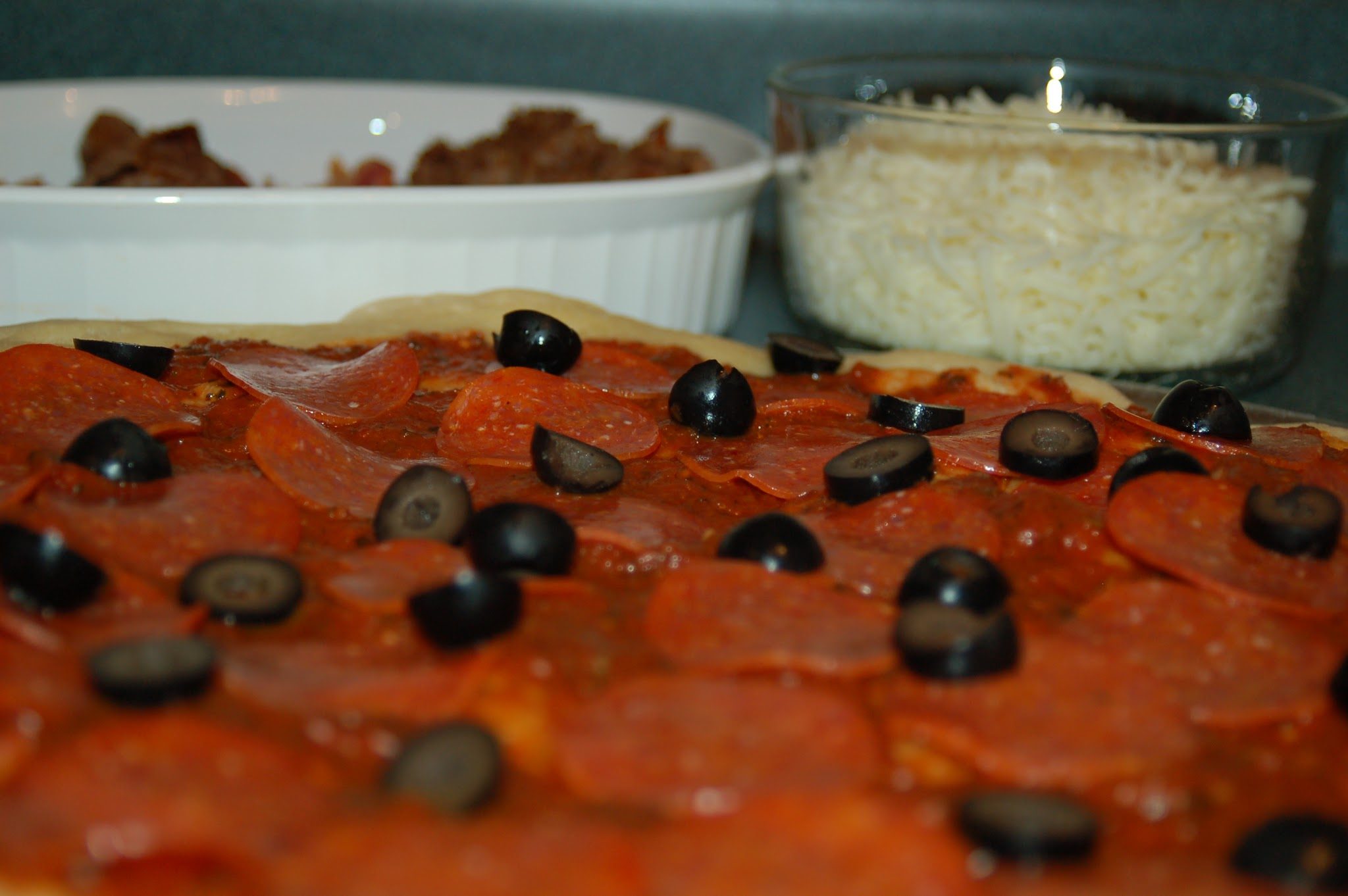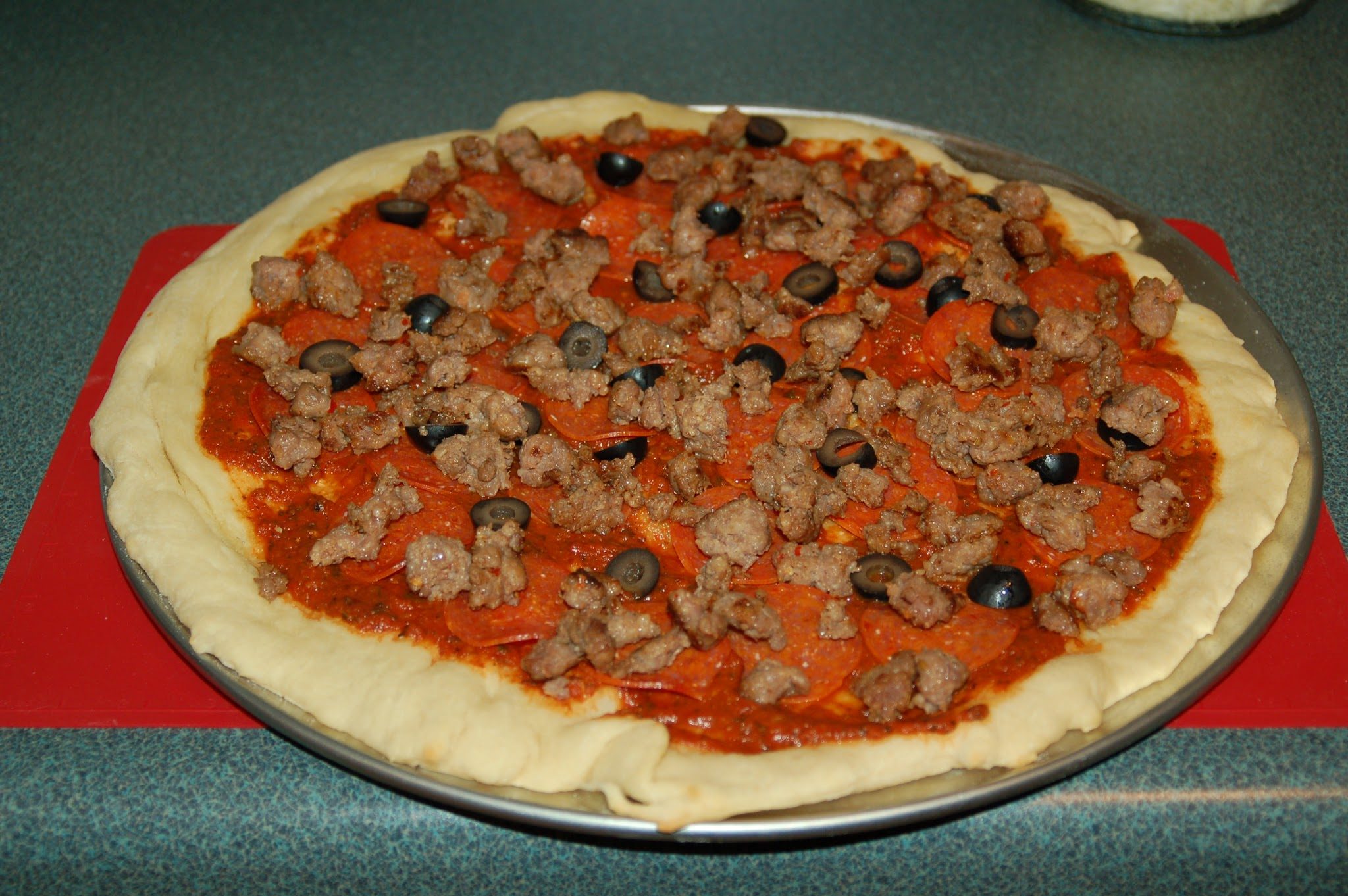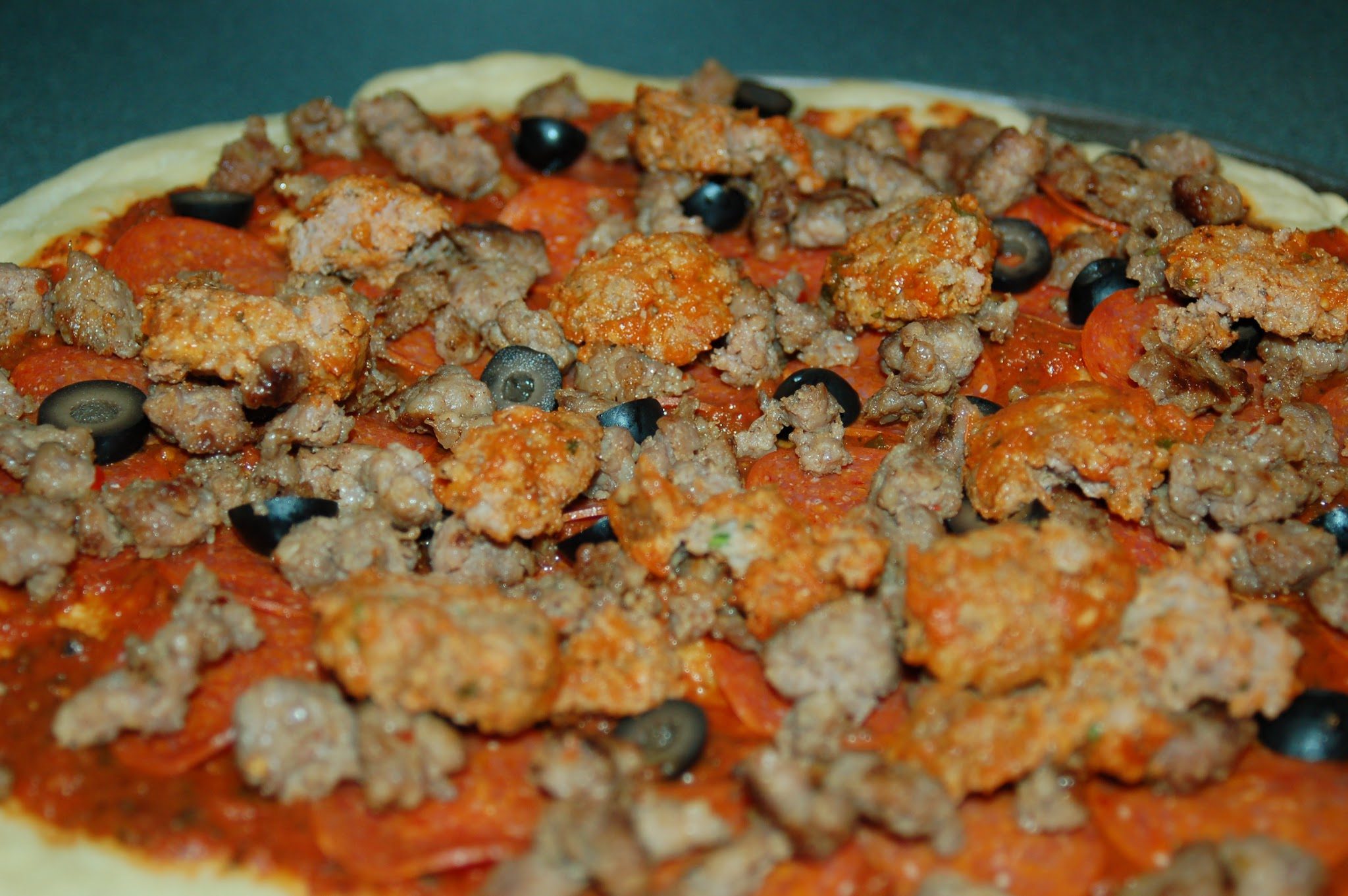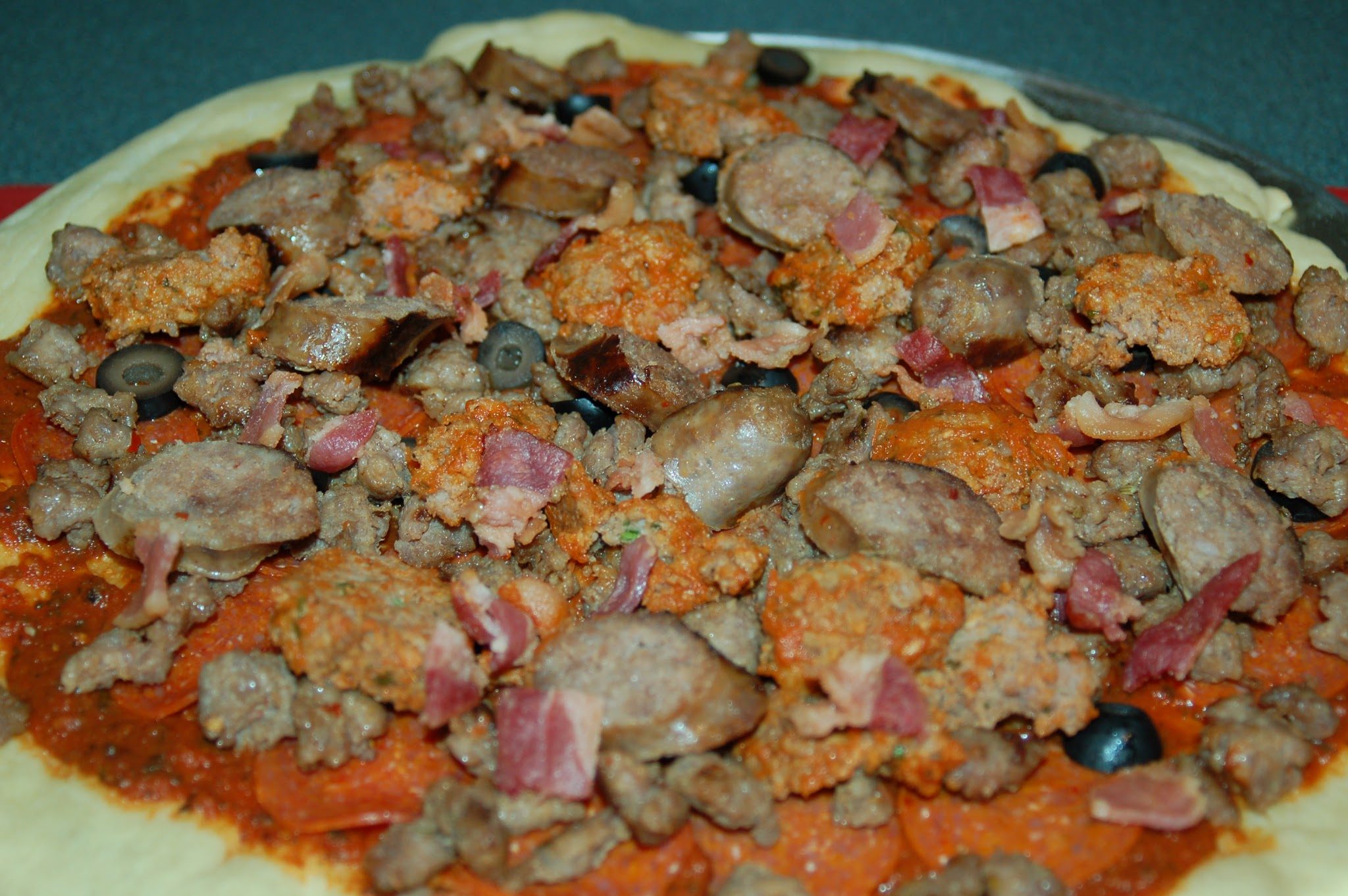 And finally add the cheese. As much as you like. This is your pizza after all.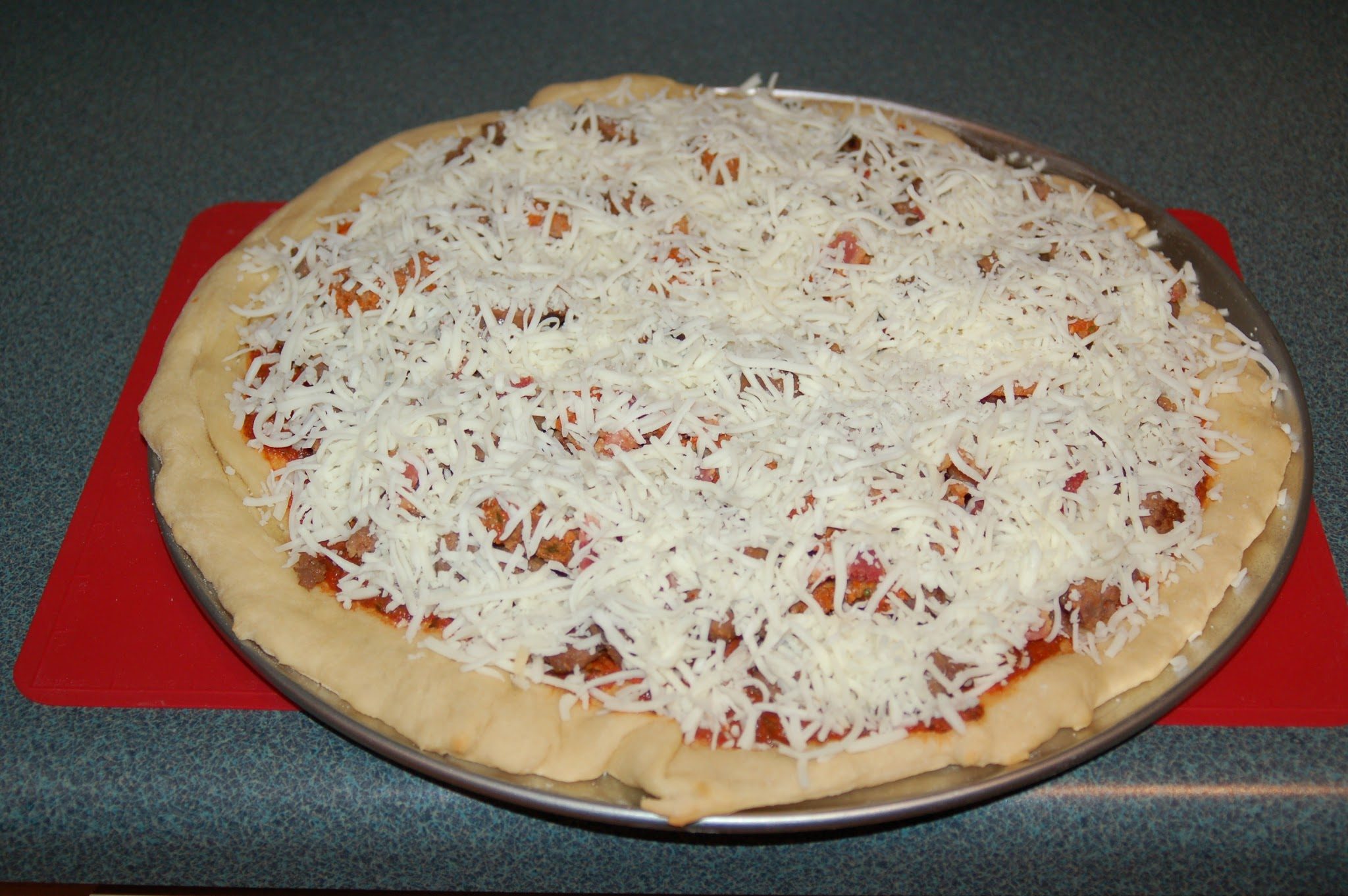 Put pizza in the oven and bake for 5-10 minutes, until top of pizza is golden brown.
Remove pizza from oven and try to restrain yourself. You should cut it and try not to eat the whole thing.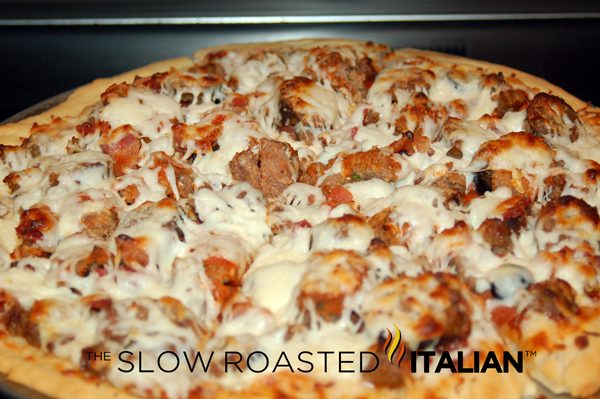 We had one piece each, it is so big and delicious. I really wanted more. This is a fabulous special occasion pizza!!! Now, back to some healthier food as my jeans are getting tighter.
Click here for a printable version of this recipe – The Slow Roasted Italian.com