Top 20 Italian Easter Recipes
This post may contain affiliate links. Please read my disclosure policy.
Our Italian Easter recipes are favorites for mains, sides, and desserts that you can make for an authentic holiday meal. These ideas may be different from the traditional Easter ham or lamb you typically serve, but they are definitely scrumptious Italian favorites of ours, and we think you'll love them too!!
Serving a glazed ham for Easter is a classic tradition for many people.

But this year, the cost of a holiday ham is very expensive, so we thought you might want to consider options that are more budget-friendly.
Italian Easter Recipes
Thanks to my heritage, classic Italian meals are on my mind pretty often. And seriously, who wouldn't love a hearty, flavorful traditional Italian Easter dinner?

One thing is for sure, these Italian Easter dinner recipes are perfect for feeding a crowd!!
How to save and print these Italian Easter recipes
Accessing the recipes couldn't be simpler!

Just browse through the descriptions below and when you find something you want to make, click the title above the recipe's description.
Easy, right? Have fun browsing… Chad, Munchkin, and I wish you a blessed Easter!
Italian Easter Menu
First up are our favorite recipes for sweet and savory Italian bread and rolls.

They are perfect with everything and anything you end up serving at your Easter table, even if it isn't a classic Italian dish!
Sweet and Savory Breads and Rolls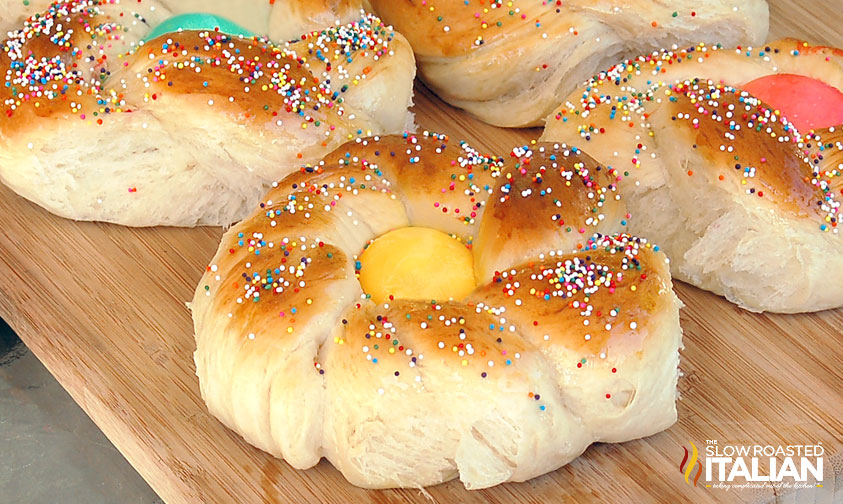 Pane di Pasqua, which literally translates to "Easter bread," has long been a staple on spring holiday tables across Italy.

Deliciously tender and lightly sweet, these braided wreaths are like a festive present for each of your guests!
Instead of purchasing bottles of food coloring to dye your eggs, consider using natural food colors!
Beet juice gives Easter eggs a beautiful red color. Spinach or parsley turns them light green, and turmeric creates a golden glow!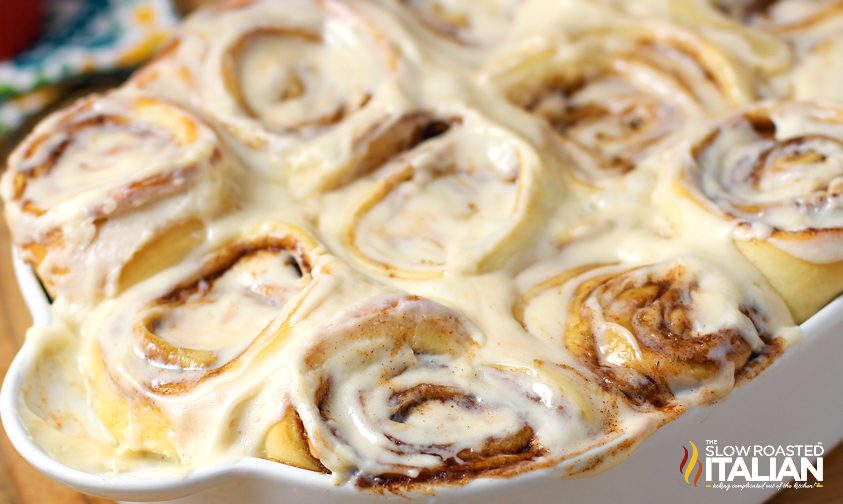 This isn't a traditional Italian Easter dinner recipe. But ooey-gooey, warm cinnamon rolls with cream cheese frosting are perfect with a cup of coffee on Easter morning.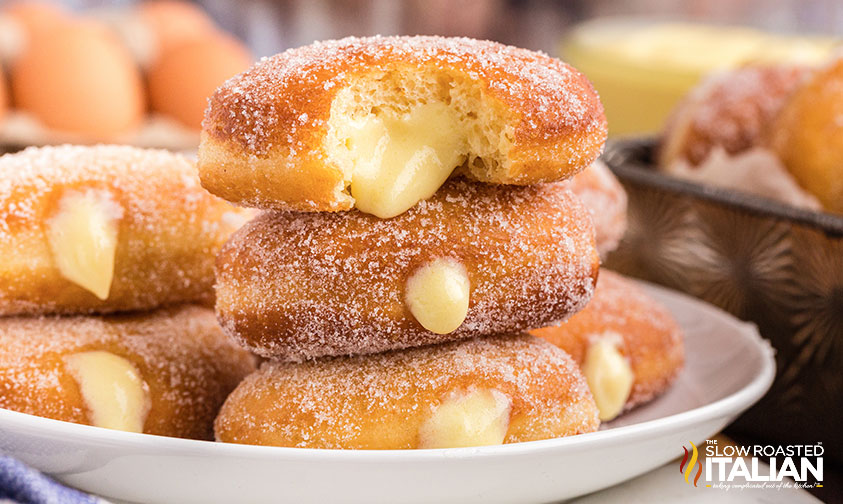 Bomboloni fried Italian donuts are filled with a rich pastry cream that explodes out of every bite. They're irresistibly scrumptious!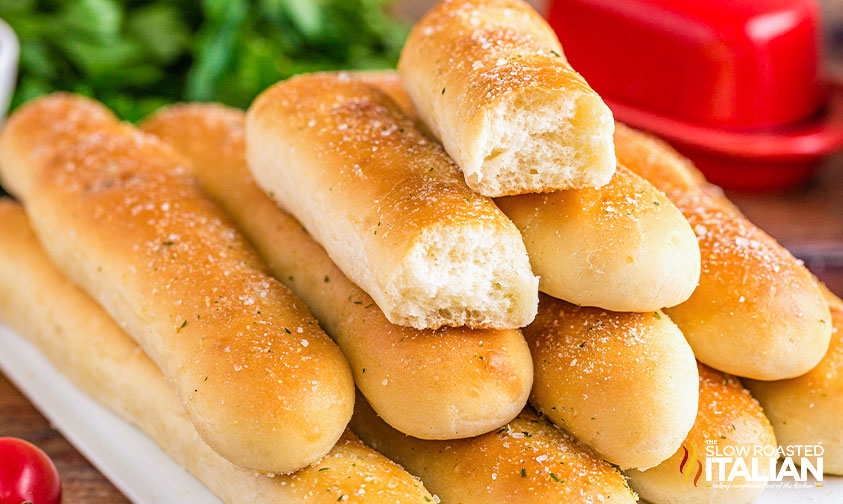 Olive Garden Breadsticks Recipe
No Italian Easter menu is complete without bread, and these usually disappear from the basket first!
Italian Easter Dinner or Lunch Sides
From soups and salads to fresh veggies and pasta salads, these healthy Easter side dishes will fill you up, and they're delicious!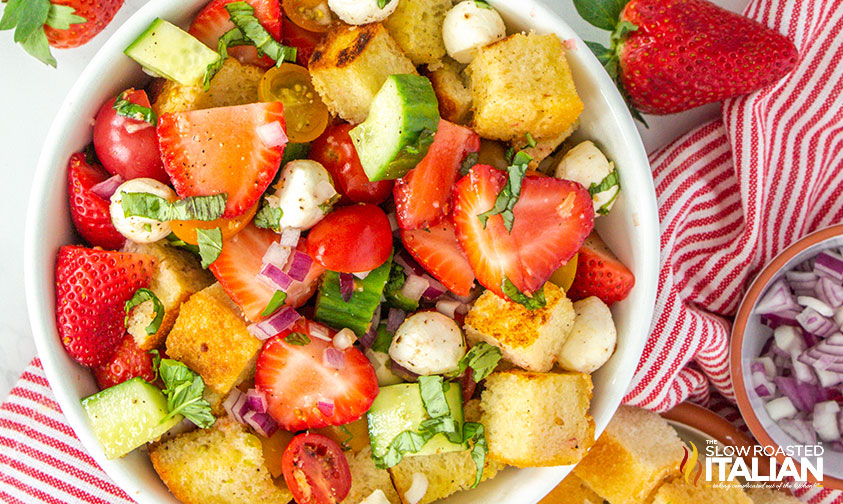 Our version of Tuscan chopped salad includes fresh strawberries and cheese, making it one of our favorite Italian Easter recipes!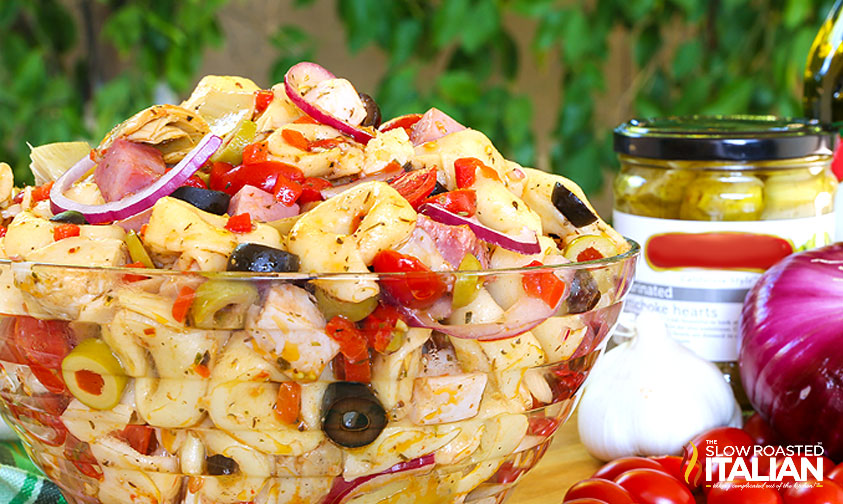 Antipasto is often found on an Italian Easter menu. This twist adds tortellini pasta and a tangy vinaigrette to the Italian meats and cheeses.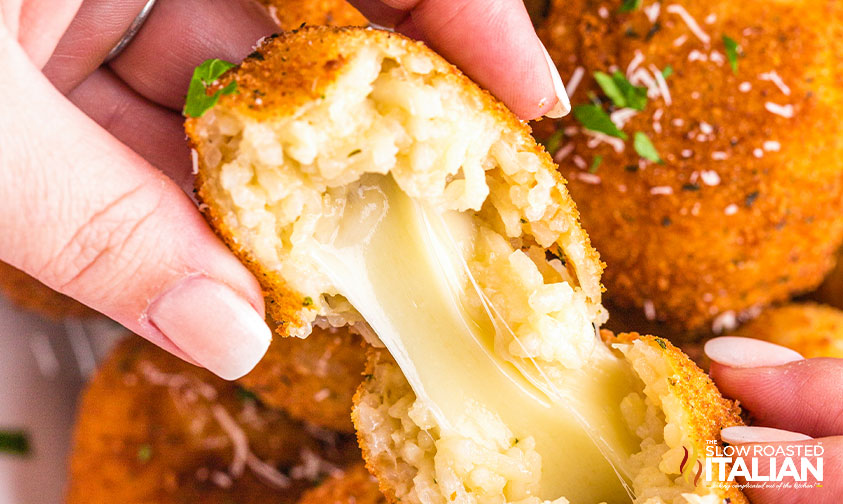 We absolutely LOVE arancini – it's cheesy risotto that's breaded and fried. YUM! Make a big batch, then freeze some, because rice balls are an anytime snack!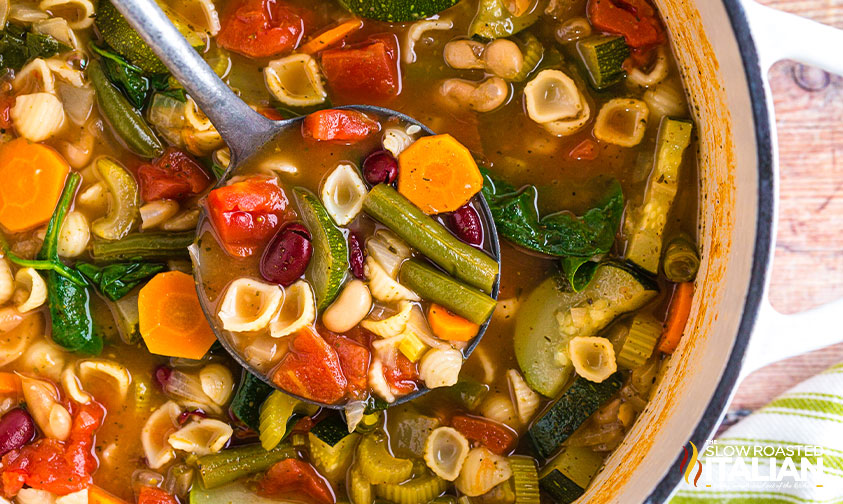 This is one of our favorite Olive Garden™ soups!! It can be a side dish to a meat-based traditional Italian Easter dinner, or could easily be a meatless meal.
Italian Easter Dinner Main Dish Ideas
For an authentic Italian meal that won't blow your grocery budget, turn to pasta and potato-based dinners.
We'd be doing you and the holiday an injustice if we didn't share recipes for the most popular classic dishes too.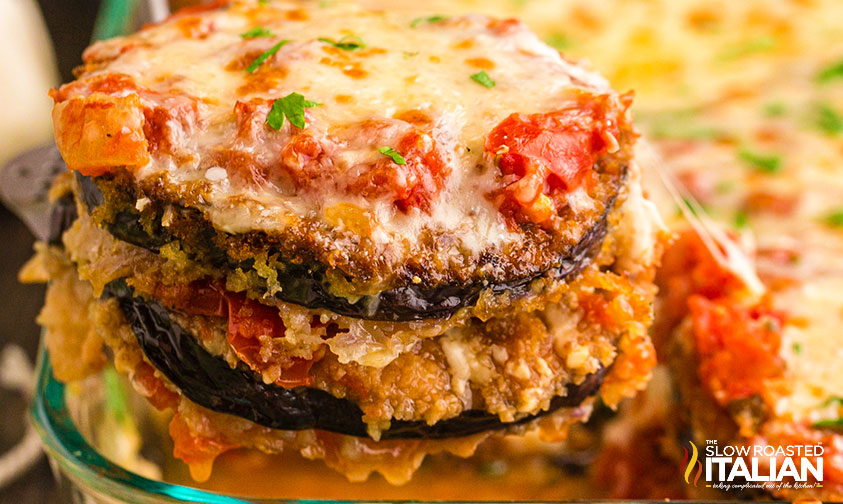 I miss my mom every day, but more than ever on holidays. I always looked forward to her homemade eggplant Parmesan!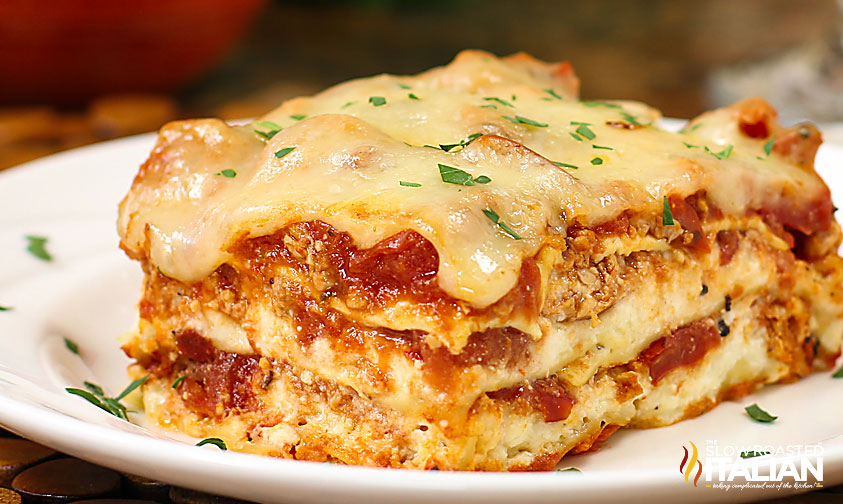 A classic comfort food, made quickly!! This recipe is super simple to make, and if you use no-boil noodles, it only takes 40 minutes to bake! It's freezer friendly too.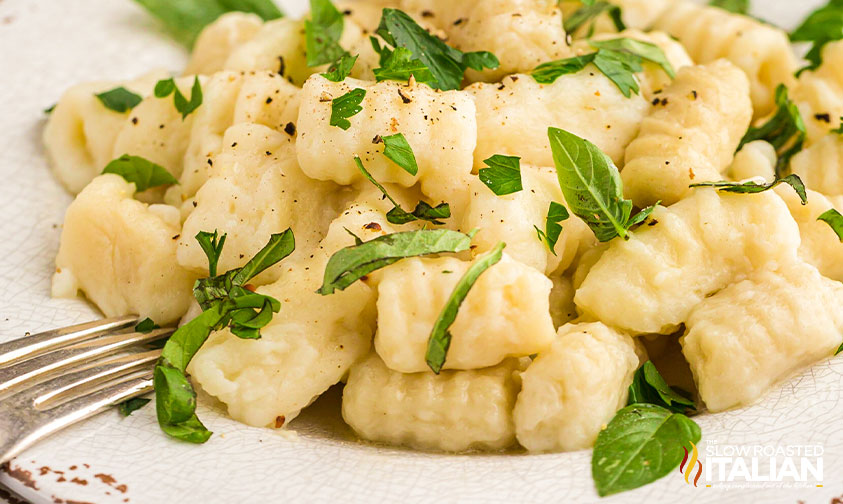 Best Ever Italian Gnocchi Recipe
Pillowy soft potato pasta coated with an herb butter sauce. Need I say more? This recipe is one of the best Italian Easter recipes that will serve a crowd. Freezer friendly too.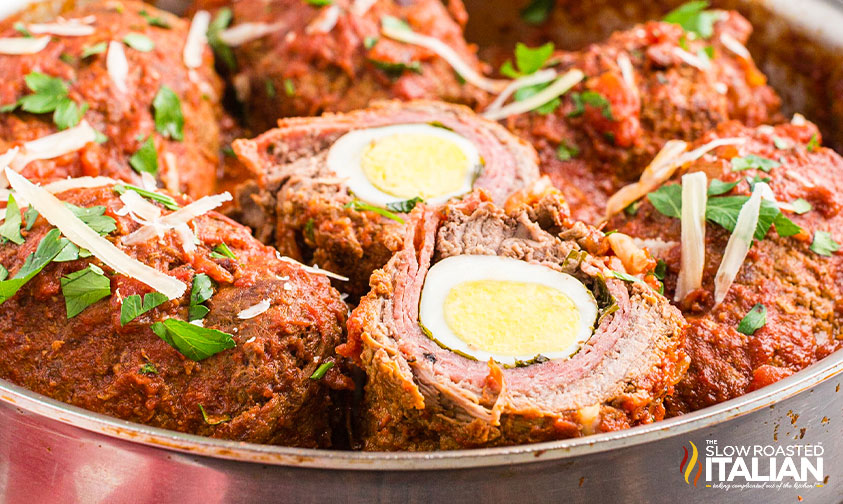 Papa's Italian Braciole Recipe
Italian braciole is time intensive, but the first bite convinces you it is worth it! Plus, it's the ultimate Italian comfort food.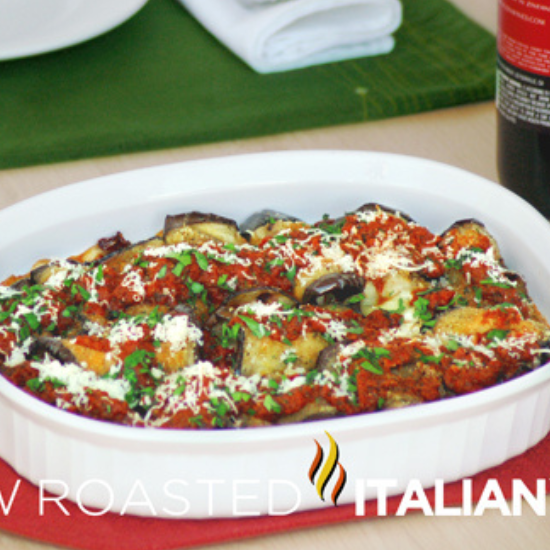 Enjoy tender eggplant with melted mozzarella, ricotta, and sundried tomatoes. Serve it on top of angel hair pasta for a fabulous Italian Easter dinner!!
Easter Desserts
Below are our Italian dessert recipes, but we have traditional Easter recipes too. Check out our favorite spring dessert recipes and collection of 100 Easter dinner ideas.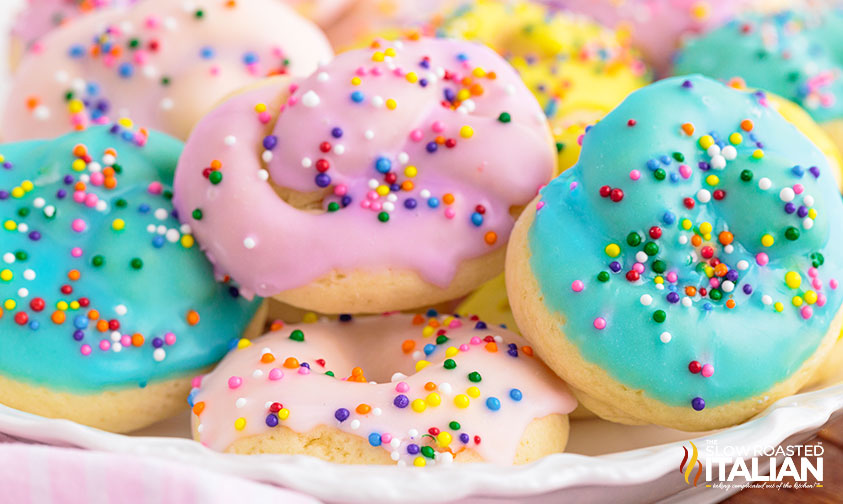 Buttery Italian Easter Cookies
A perfectly tender and melt-in-your-mouth delicious cookie! It's a sugar cookie with a soft, fluffy texture that's completely irresistible.

This is one of my favorite Italian Easter dishes!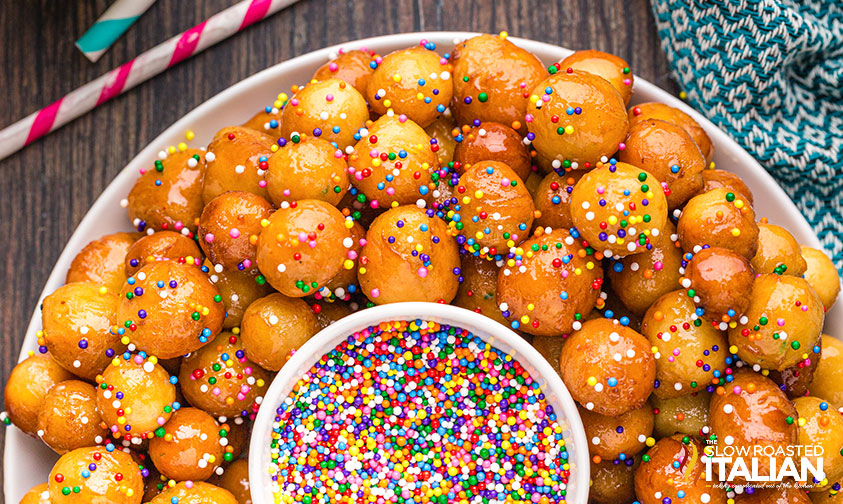 Fried dough with a covering of honey and sprinkles. This is a classic Italian holiday treat, especially for Christmas and Easter.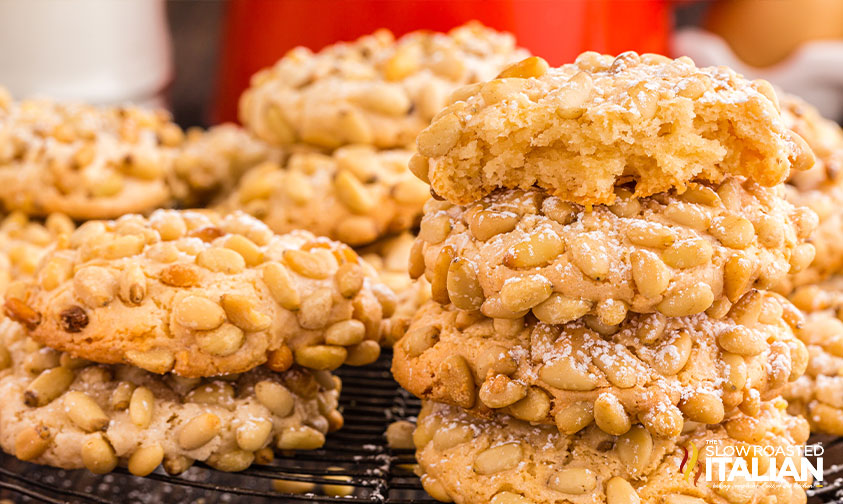 Cookies that are crispy on the outside and chewy in the center are a must. They are a sweet, chewy almond flavored cookie with a crunchy, savory pine nut topping.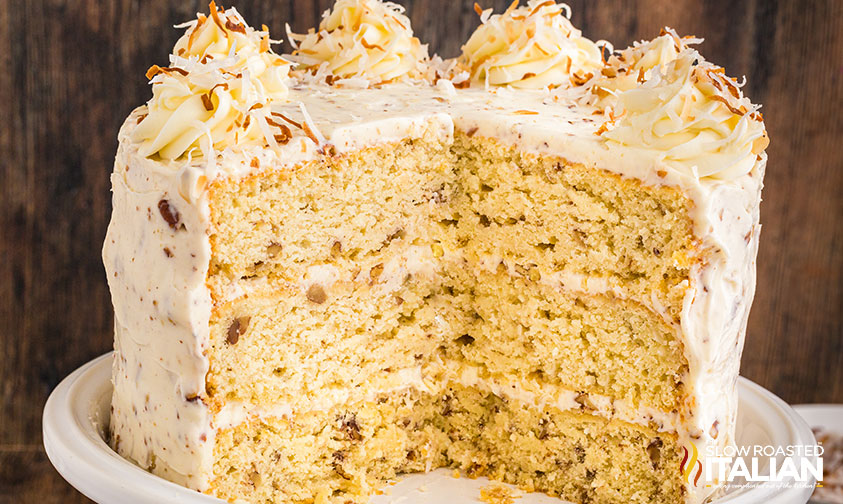 This classic cake is loaded with coconut, toasted pecans, and cream cheese frosting. Layered cakes make a stunning display for any occasion, and they're not as hard to make as you might think!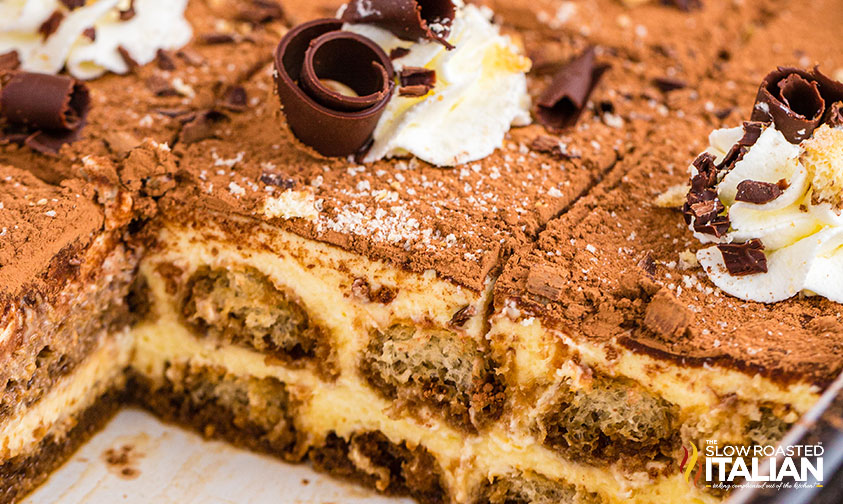 This classic dessert is made to impress.

Layers of sweet mascarpone cheese and ladyfingers soaked in rum and espresso, topped with cookie crumbs, cocoa, and chocolate curls.

It's one of our favorite Italian Easter dishes!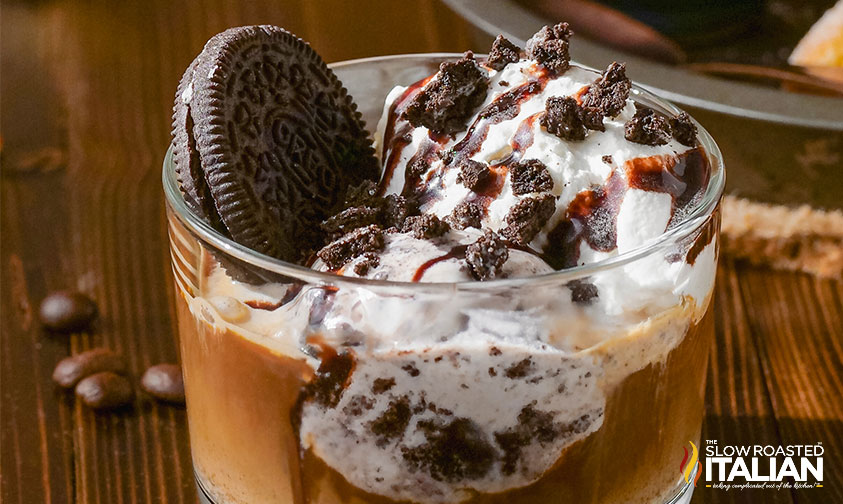 2-Ingredient Affogato is an Italian dessert featuring hot espresso poured over creamy gelato. Make one for yourself or a whole tray to impress your guests.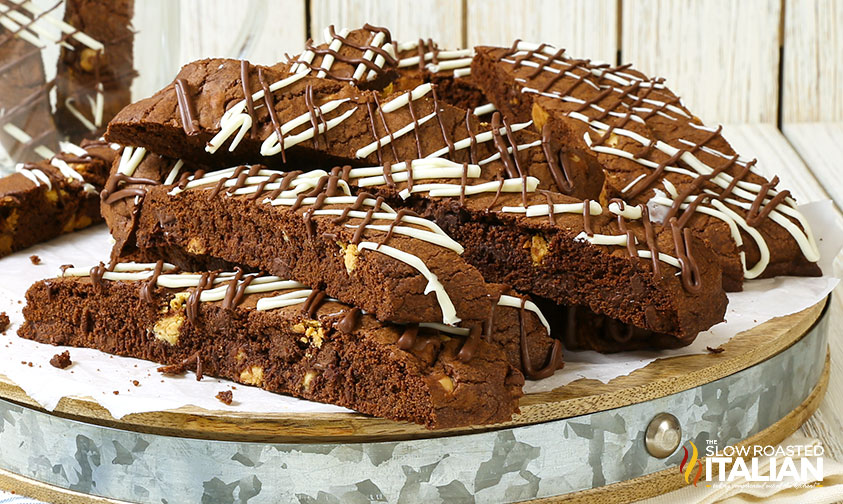 Chocolate Lovers Brownie Biscotti is the ultimate twist on the classic Italian cookie! This glorious crunchy cookie is perfect for dunking, and will make the perfect gift for the chocoholic in your life!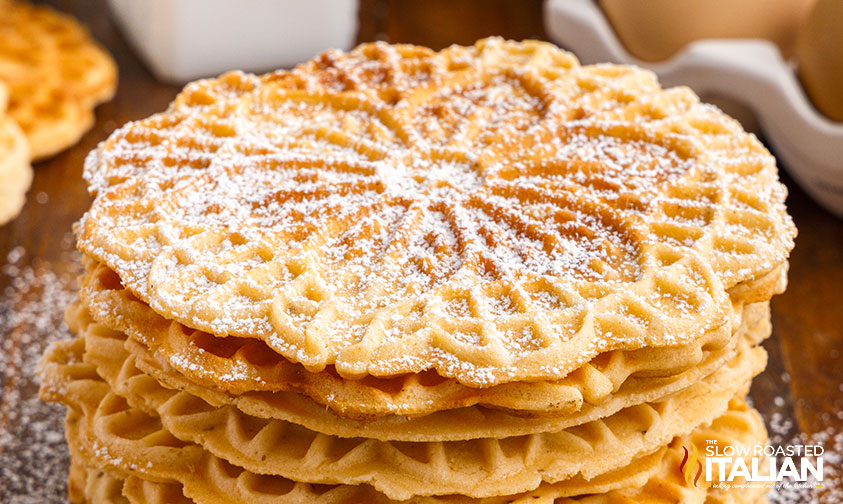 Pizzelle Cookies are delicate and crisp Italian waffle cookies, lightly flavored with vanilla and anise. Make them with a waffle iron for a fabulous Easter dessert!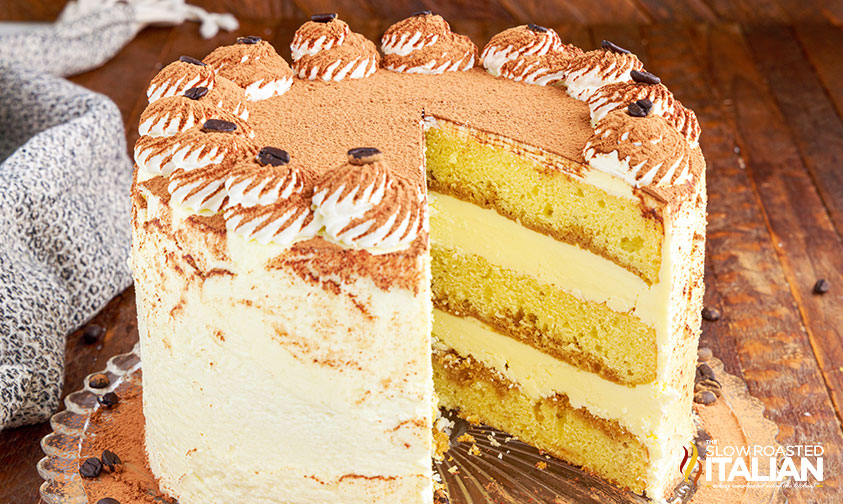 Tiramisu Cake features 3 luscious layers of espresso-soaked sponge and a creamy mascarpone frosting. Make this Italian cake recipe for a stunning holiday dessert!
Happy Easter, everyone!
Enjoy!
With love, from our simple kitchen to yours.
Don't miss a thing! Follow us on
Facebook | Twitter | Pinterest | Instagram

Originally published April 2022, updated and republished March 2023
Disclosure: Posts may contain affiliate links. If you purchase a product through an affiliate link your price will remain the same and The Slow Roasted Italian will automatically receive a small commission. Thank you for supporting us, it helps us keep creating new recipes.