8 Frozen Cocktails to Cool Down with This Summer
This post may contain affiliate links. Please read my disclosure policy.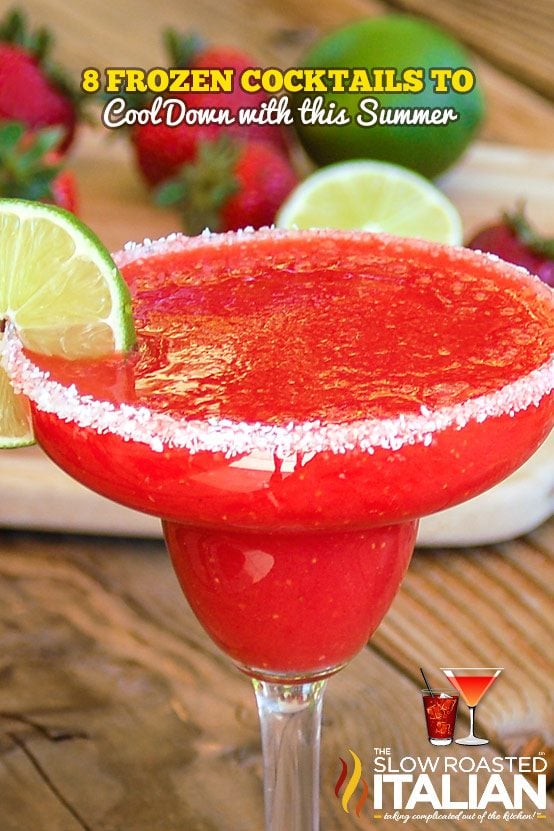 Summer is finally here and oh boy, she came with a vengeance. She must of gotten a heads of from Miss Spring that mean Mr. Winter tried to take over her season. Well, I guess 'tried' isn't quite appropriate. Did anyone have spring? We had some amazing cocktails for spring that are great for summer as well.
Well, we are burning up here in Phoenix, hittting 109 already and its only the first week of June. Luckily we are getting away to New Orleans soon and will get to trade hot and dry for humid and wet. It will certainly be great for our skin but her comes the curly hair.
I tell my mom that the difference between living on the Gulf of Mexico and in the desert is kind of like the difference between opening the oven door with your face too close and standing in front of the dishwater and opening it. You get it right? So, that is today's lesson.
Anyway, with temps skyrocketing I am sure everyone could use an adult cool down. So we put together this round up of fabulous frozen cocktails to help cool your down! These cocktails are perfect for your adult summer party or just because. We will certainly
be serving these at our parties this season. Kick off your heels and pour yourself one
tonight!
Do you ❤ love ❤ TSRI? Don't miss another recipe. Click here to Subscribe to The Slow Roasted Italian by Email and receive new recipes in your inbox every day!
Don't forget to check us out on Facebook – we have a virtual Ladies Night party every Thursday.
Come and link up your favorite cocktail or dish! Fabulous cocktails,
fantastic food and amazing company. It is THE place to be on Thursdays!
Click on the image to open in a new window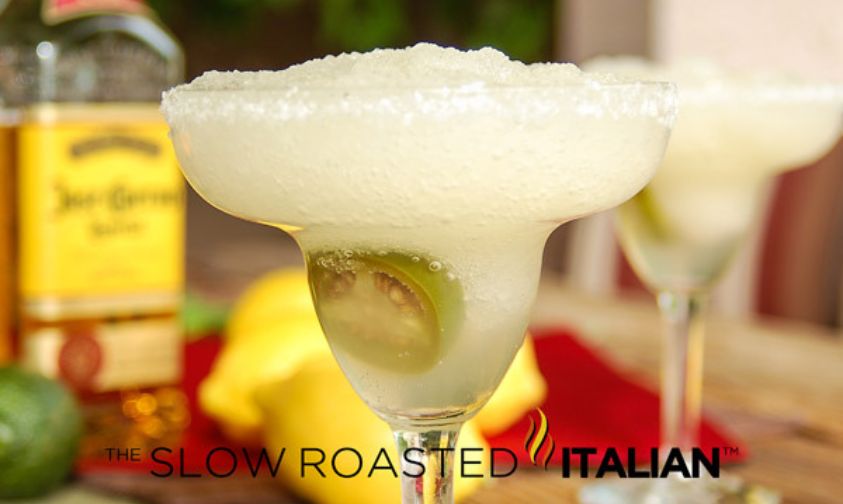 Puckered Jalapeno Frozen Margarita is the perfect cocktail. Spicy Jalapeno flavor in a cooling frozen cocktail, lemony sweet with a salted rim, served with a jalapeno. FIESTA!!!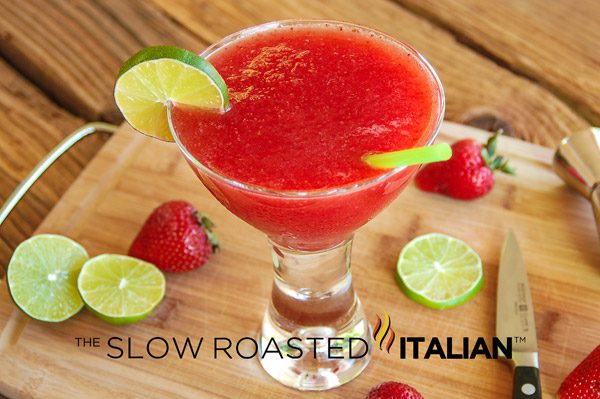 The Best Ever Strawberry Daiquiri – the ONLY strawberry daiquiri recipe you will ever need!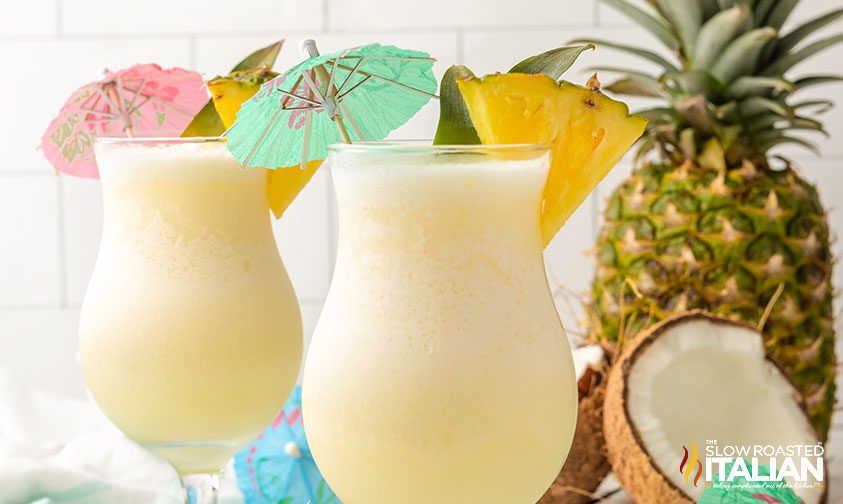 This Perfect Pina Colada is a mini vacation in a glass. With triple coconut & pineapple it's sure to take you straight to the island of Puerto Rico!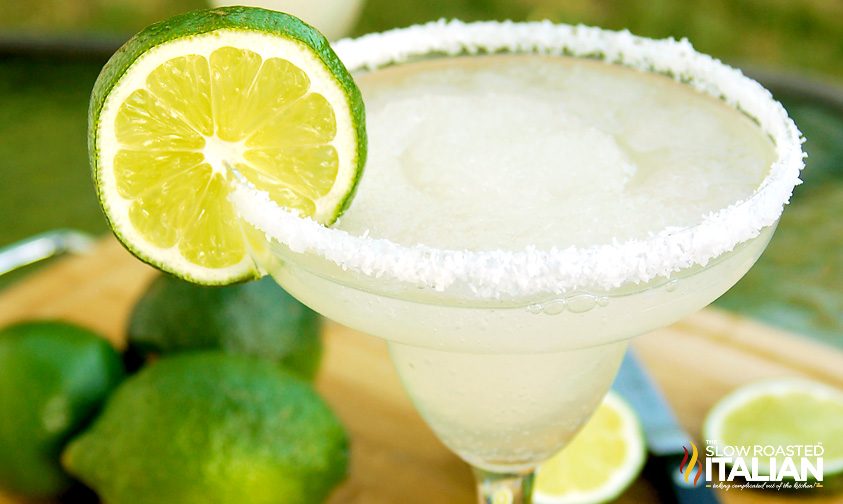 The Classic Frozen Margarita made with Jose Cuervo Gold is a perfectly sweet frozen cocktail that will transport you to Margaritaville!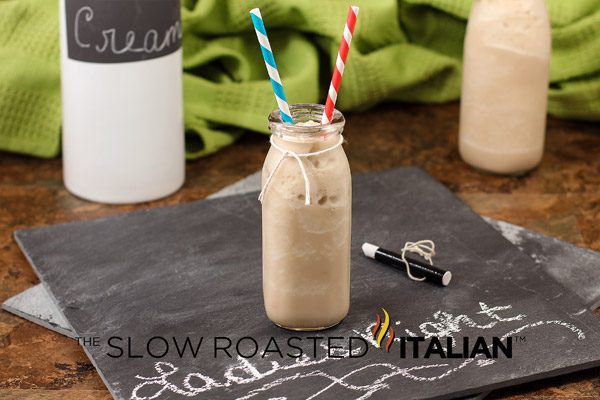 Chocolate Caramel Milkshake Cocktail. So amazing. Smooth and creamy without ice cream.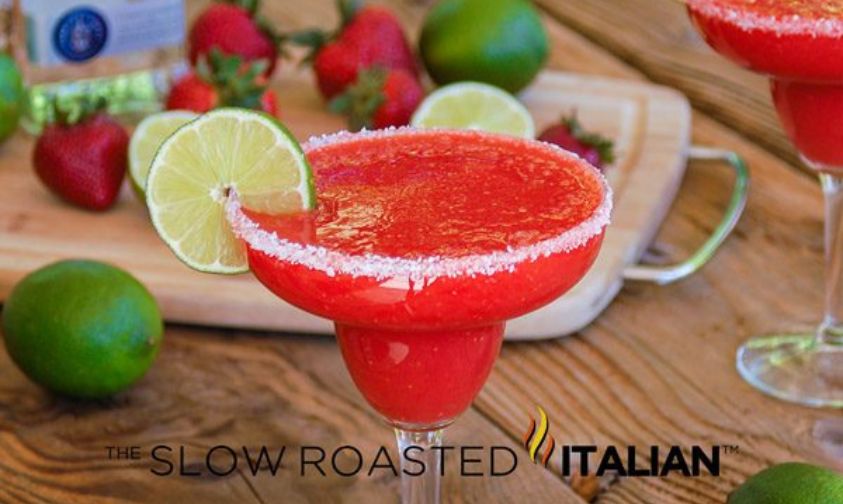 This fabulous Strawberry Lime Margarita is simple and amazing! Made with lime simple syrup the depth of flavor is masterful.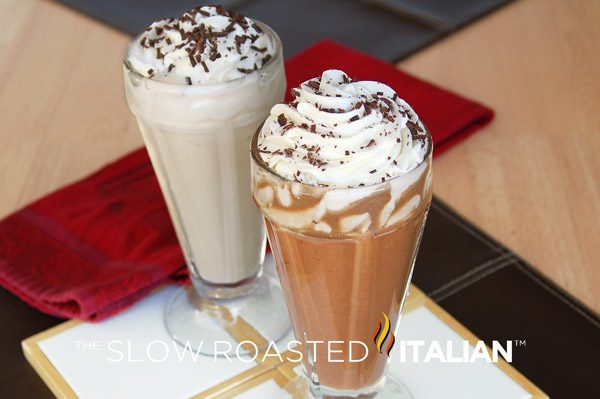 TGIF Copycat Frozen Chocolate Mudslide is an adult milkshake to remember. Just like your favorite mudslide in heavenly chocolate!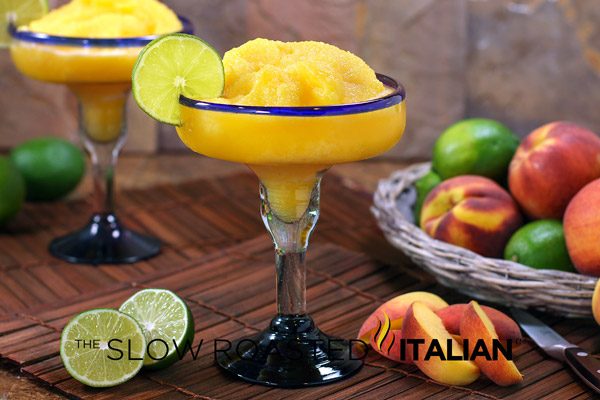 Perfectly Peach Frozen Margarita like a fresh picked summer peach transformed into a fabulous margarita! You can thank me later.