TSRI's Sizzling Summer – Food, Family and Fun – Week 5
This post may contain affiliate links. Please read my disclosure policy.
There is something about summer food that is so perfect. The grilling, cold salads, no-bake desserts and frozen treats all send me over the moon. Many of
our readers have been sharing their summer photos packed with their favorite food and we are so excited to share our favorites and yours. Read below on how to get in on the fun!
We are sharing fabulous recipes and photos from you, our readers along
with TSRI favorites.
Not to mention, we are so excited to be celebrating you with a lot of
fantastic contests and giveaways! Our little way to say thanks. This week we are celebrating by giving away one of our favorite new snacks!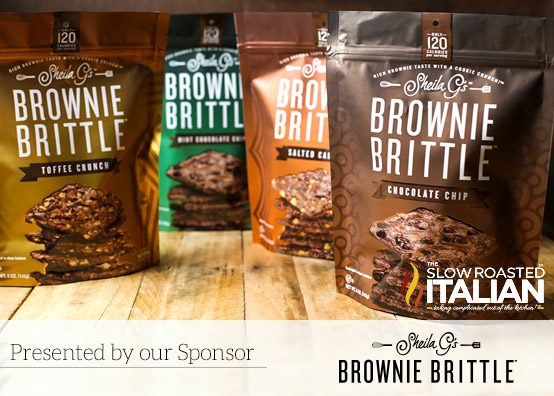 This week we shared our insanely delish Cherry Chocolate Chip Brownie Icebox Cheesecake (sooo amazing) recipe made with my favorite flavor of Brownie Brittle. And we partnered with Brownie Brittle to bring you a fabulous giveaway. 5 TSRI readers will win a 4 pack of Brownie Brittle! Trust me, you want this in your life.
We are featuring you, our fabulous readers all summer long. Get in on the fun by sharing your photos on Instagram or Twitter by tagging #TSRISummer in your description. Don't have Instagram. Feel free to shoot us an email and we will share your photos for you. Check out what our readers are up to…
You can join in on Facebook by posting your summer fun photos on our Facebook page and write #TSRISummer in the comment. One person each week this summer will win a $50 Amazon Giftcard. Check out the details here: TSRISummer.com
This weeks featured photo of TSRI's Sizzling Summer comes to us from Rachel from MyDisorganizedLife who submitted this awesome photo on Instagram. Congrats Rachel! Contact us with your email address.
We have rounded up our favorite recipes this week, so keep scrolling.
With love from our Sizzling Summer to yours!
Donna, Chad and Munchin ❤ ❤ ❤
Click here to Subscribe to The Slow Roasted Italian by Email to make sure you don't miss a thing this summer. Receive fabulous recipes in your inbox every day!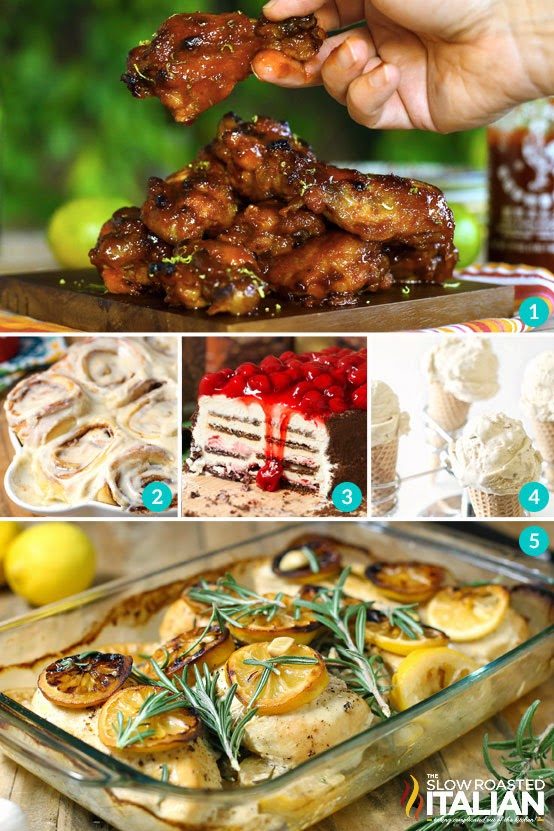 FOOD
Summer time is a fabulous food season. But there are always times
that we struggle for ideas. Each week will be sharing your summer food ideas along with our recipes from this week!
Most Popular Recipes This Week
① Easy Crock Pot Sriracha Honey Wings are so tender the meat falls off the bone and melts in your mouth. The caramelized sweet and spicy sauce is truly enough to make your taste buds sing! Made in the slow cooker you won't find an easier recipe! They just about cook themselves.
② Top 20 Restaurant Copycat Recipes – Cravings for your favorite
restaurant dishes can just about drive you mad. But with 20 of your
favorite restaurant copycat recipes at your fingertips, you can enjoy
your restaurant favorites in the comfort of your home for a fraction of
the cost.
New This Week
③ Cherry Chocolate Chip Brownie Icebox Cheesecake
is a simple icebox cake recipe that is bursting with flavor. Layer
upon layer of rich chocolaty brownies, perfectly sweet cheesecake and
cherries come together to create your new favorite no-bake summer
dessert.


④ Toasted Marshmallow Ice Cream from @I'm Topsy Turvy

⑤ Rosemary Lemon Roasted Chicken has me head over heels in love. Are
you looking for the best roasted chicken recipe ever? Well, you have
found it! Moist, flavorful and miles away from ordinary.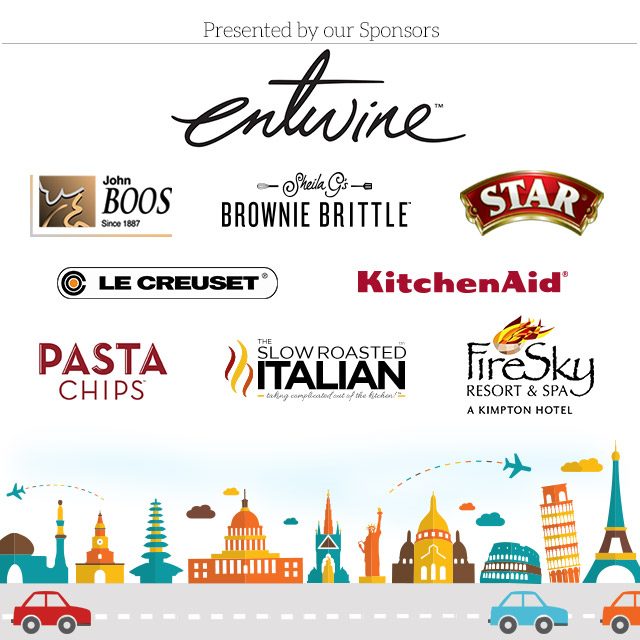 Disclosure: This page contains affiliate links.