How to Host a Stress-Free Holiday Party
This post may contain affiliate links. Please read my disclosure policy.
Holiday parties are so much more fun when you know how to Host a Stress-Free party! Here are some tips, tricks and recipes to make your party perfect.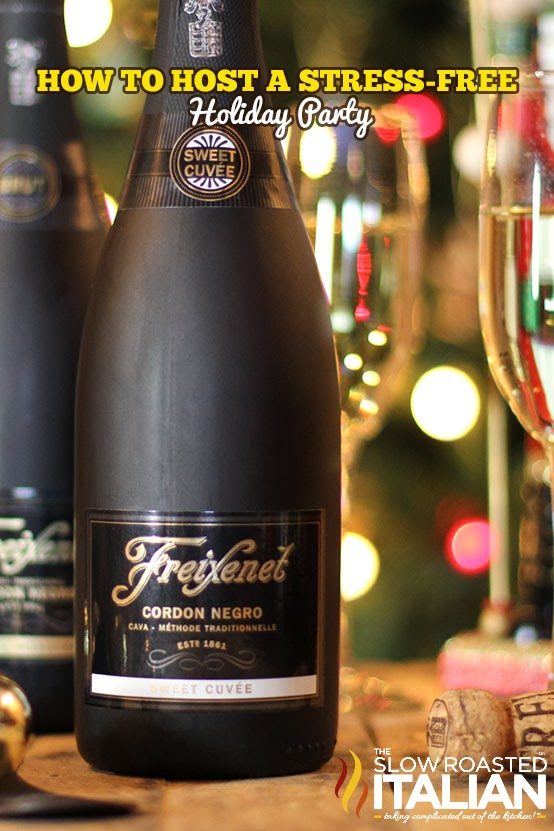 How to Host a Stress-Free Holiday Party
We are so excited to be partnering with Freixenet to help you simplify your holiday get-together.
Holiday parties are fabulous but can be incredibly overwhelming, trust me I know. We host an annual Christmas party and believe me, back in the day it was exhausting. I would plan for months, prepare for weeks and cook for days. I about needed a vacation by the time the party started. Honestly, no one needs that kind of stress. Not to mention, that takes the fun out of having a party.
Over the years I have really pulled it together. I can plan and prepare leaving enough time and energy to mingle with my guests and enjoy myself. Now I can share my plan with you. I have put together some fun tips for hosting a stress-free holiday party.
Send invitations through online party planning sites. They have the templates. You enter your information and receive emails every time someone RSVP's. It takes all the work out of the invitation process.
Priority planning: food, cocktails, music decor and fun.
Cocktails. For the perfect accompaniment to your food and dessert tables; serve Freixenet Cordon Negro Brut and Cordon Negro Sweet Cuvée. Nothing quite says celebration and the holidays like a sparking wine!
Freixenet (pronounced "fresh-eh-net") is hard to say, but
easy to enjoy. The proof, as they say, is in the bottle: today, the
most often popped corks in the world say "Freixenet." We are so excited
to be planning this party with you.
Cordon Negro Brut (also known as "Black Bottle Bubbly") has a crisp, clean, and well balanced flavor. The palate of apple, pear and bright citrus flavors really draws me in and a hint of ginger takes it over the top. This wine is extremely versatile and pairs well with most foods, including spicy cuisine which makes it perfect for my table.
Cordon Negro Sweet is right up my alley. With my sweet tooth a fruity palate of ripe summer peaches, and tropical fruit is the perfect match for me. It pairs well with spicy food, pizza and popcorn. Surprising, huh? Talk about a match made in heaven. It can also be paired with oysters, seafood, and desserts.
Food. For a super simple party, ask guests to bring a potluck dish. Appetizers, desserts and cocktails have served our guests well for years. Request a theme dish, ask guests to bring a dish that pairs well with your sparkling wines. We will be serving some simple and fabulous dishes.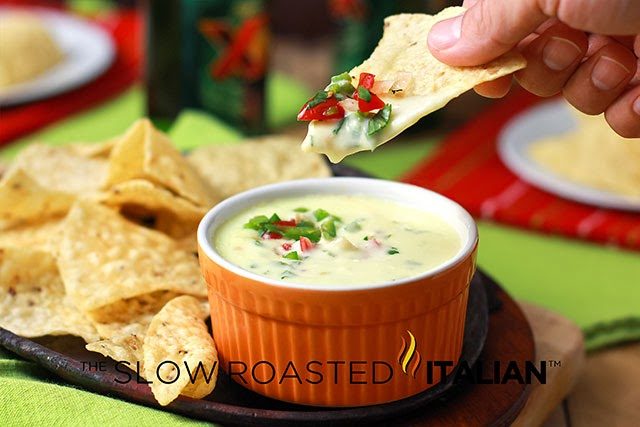 Spicy Queso Blanco Dip is a party favorite. A little heat and a lot of cheese. Perfect with chips, vegetables and fried appetizers. This is a must.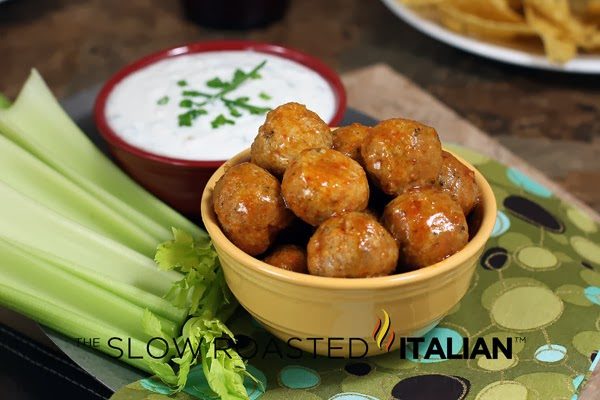 Buffalo Chicken Meatball Poppers are just what your party needs! Packed with sausage & wing flavors. They are addictively popabable!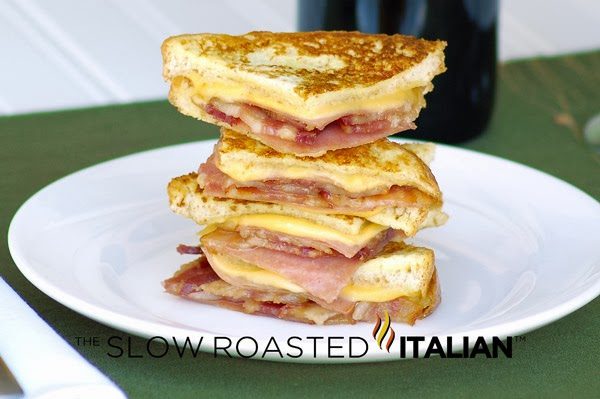 Bacon Monte Cristo Finger Sandwiches are packed with bacon ham and cheese making this the perfect pairing for Black Bottle Bubbly!
Decor. Let's address decorations. It's the holiday season,
most people will have their homes decked out. Decor – check. If you do
not have your house decorated, ask a friend (that you are inviting) if
you can have your party in their beautiful home.
Music.
The perfect Holiday party music is easy too. A DVD with 20 of your
favorite Christmas songs works perfect, simply play it on 'loop' so it
repeats. If you do not have a play list, tune your stereo or computer
to an internet radio site and set your channel to your favorite
Christmas song. Easy peasy.
After your guests mingle and enjoy the food, they can all grab a cocktail and head to the Christmas tree for more party fun.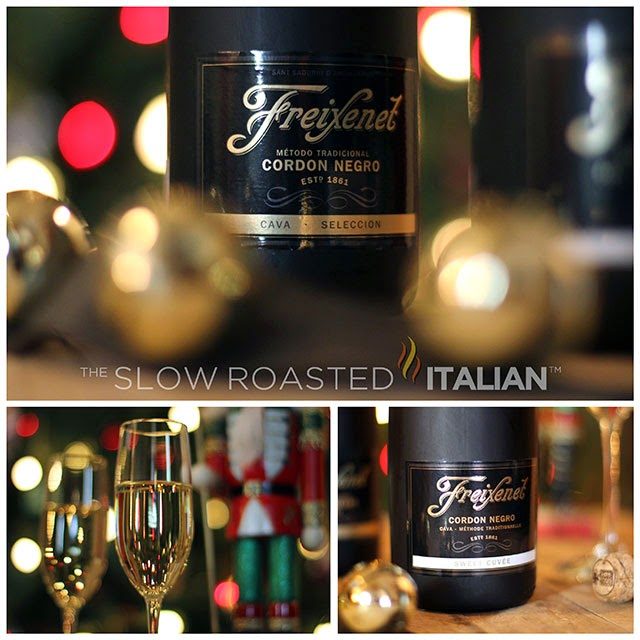 Fun. Every holiday party calls for gifts. Save yourself and your guests the expense and hassle and have an ornament exchange with a $5 max value. Each guest brings an unwrapped ornament and hangs it on an undecorated Christmas tree. Draw numbers to see who goes first and each take turns choosing an ornament from the tree. Alternatively you can wrap the ornaments and have a white elephant style exchange. These can be a lot of fun and also very competitive.
I love to give thank you gifts and at only about $12 bottle retail, Freixenet Cordon Negro Brut and Cordon Negro Sweet Cuvée will make fabulous gifts for my guests (1 bottle per couple is perfect).
Holiday parties don't have to be stressful. Now what about a fabulous present for you? Freixenet is having a fabulous DRIVE A MINI contest for a Mini-Cooper! What a gift that would be. Check it out here. Visit www.findthebubbles.com for more information.
Who says the holidays are the only time for bubbles? Make it your resolution to sparkle 365 days of the year with Freixenet cavas. Our sparkling wines come in a variety of different styles to suit any moment or mood. Cordon Negro Brut, our classic Black Bottle Bubbly, is great as an aperitif before a night out on the town or at home with takeout pizza. Our brand new Cordon Negro Sweet Cuvee is the perfect match for brunch favorites like pancakes and eggs benedict. Visit FreixenetUSA.com for more information about where to buy Freixenet sparkling wines and learn how you could win a 2-year lease on a new 2013 MINI Cooper.
This is a sponsored conversation written by me on behalf of Freixenet. The opinions and text are all mine.


Disclosure: Posts may contain affiliate links. If you purchase a product through an affiliate link your price will remain the same and The Slow Roasted Italian will automatically receive a small commission. Thank you for supporting us, it helps us keep creating new recipes.