Houston Texas – On the Road with ID
This post may contain affiliate links. Please read my disclosure policy.
Houston Texas is an amazing U.S. destination! Keep reading to learn about our trip, and get our newest International Delight milkshake recipe too!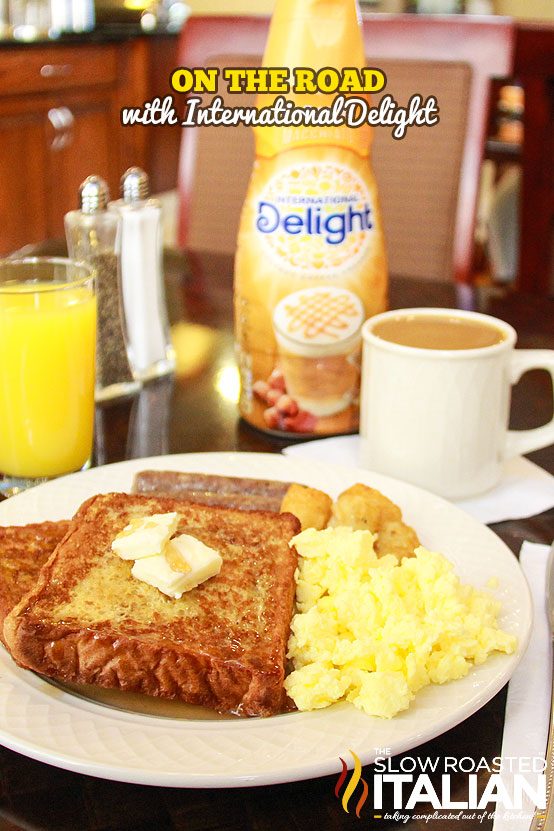 We have spent the last week in Houston and I can tell you we are getting so much better at traveling the more we do it. I have kind of become an expert at researching the best food, fun and places to stay.
Houston has been amazing. If you have been following us on Instagram you have seen the amazing food we have enjoyed. Some of the best burgers, barbecue and Mexican food I have ever eaten. I am so sad to see it coming to a close.
Did you know there is a Houston Texas restaurant that only serves mac and cheese? You know we hit that place up!
Visiting Houston Texas
We love your suggestions coming in for what we have to see and do. Keep them coming we are here for a few more days. We headed to Galveston yesterday and took a readers suggestion and hit up the coolest confectionery that I have ever seen! I can't wait to share all of our trip with you.
After a fabulous trip to Disneyland and taking my favorite fall creamer along, I had the
thought that nothing could make my morning coffee more perfect than
enjoying it with International Delight® Caramel Macchiato in Houston Texas.
When I planned this trip I was looking for a hotel with a suite so I could get my daughter to sleep early and stay awake and unwind. Also, finding a hotel suite kitchenette was a huge bonus. Of course I need room for water, fresh fruit and my coffee creamer.
When we got into Houston we stopped and picked up our supplies and headed off to the hotel. Each morning I was able to grab a cup of coffee with my favorite creamer and really dive into my morning.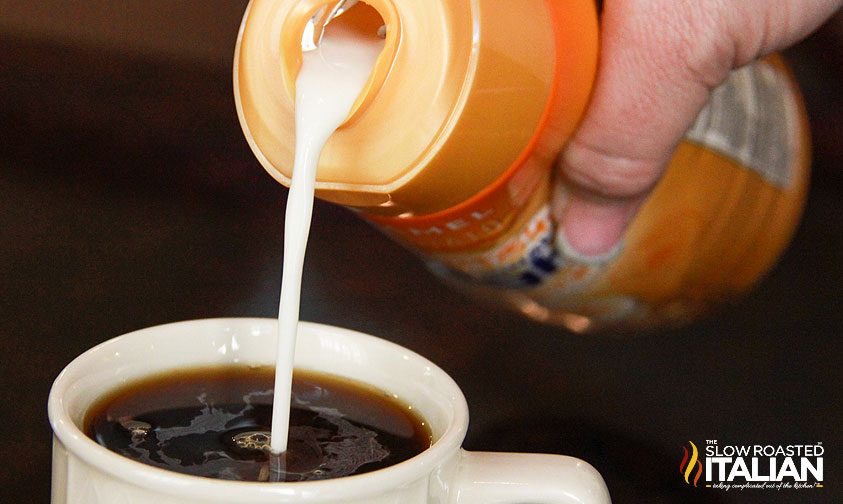 By now, you know how much we love their coffee creamers and have for some time. Actually, my newest creation is a caramel macchiato milkshake! Be sure to check that recipe out, because it is SO scrumptious!!
Taking a few minutes to enjoy my favorite coffee with a taste of home helps me
create delight. Life is so busy, vacations included. Don't forget about you. How do you create delight?
Enjoy!
With love from our simple kitchen to yours.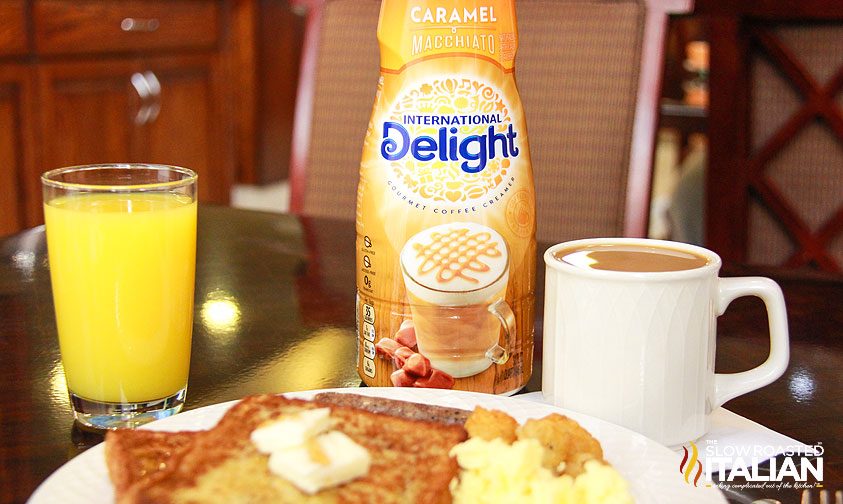 Don't miss a thing! Follow us on Facebook | Twitter | Pinterest | Instagram ❤ ❤ ❤
Get Free Recipes Sent to Your Email
Check out some of our favorite recipes using International Delight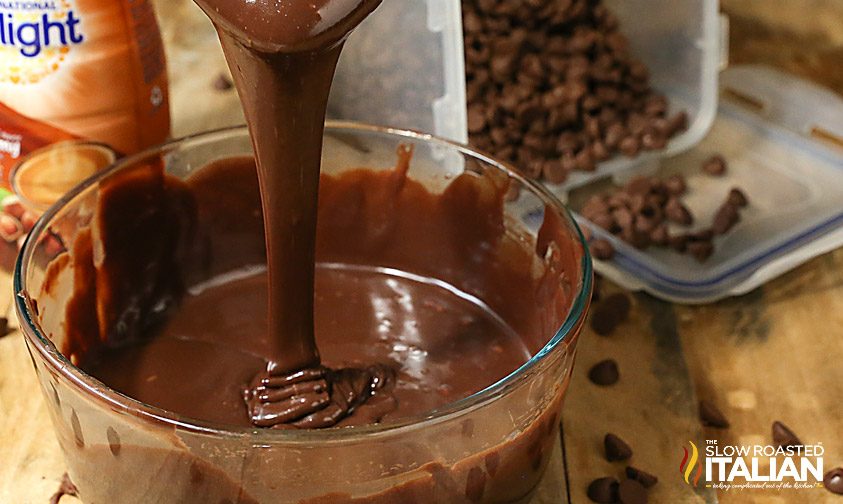 2-Ingredient Chocolate Ganache
It really doesn't get easier than this. This recipe is ready in 3 minutes and it is one you will be pulling out again and again. It is perfect for fondue, ice cream topping, dipping cupcakes, frosting cakes and even making truffles. You are going to love it.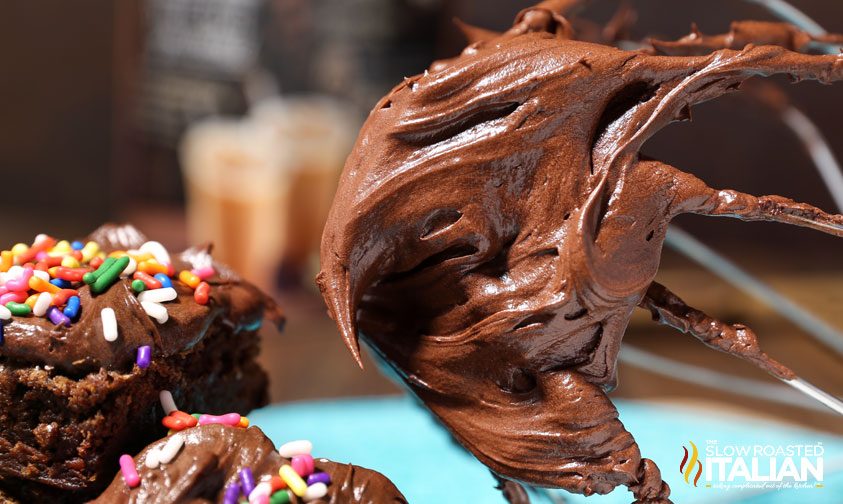 Rich Chocolate Fudge Frosting comes together in just 10 minutes with only 4 ingredients. It is quite possibly the easiest and tastiest chocolate frosting I have ever made. One bowl and 10 minutes from here to fluffy goodness.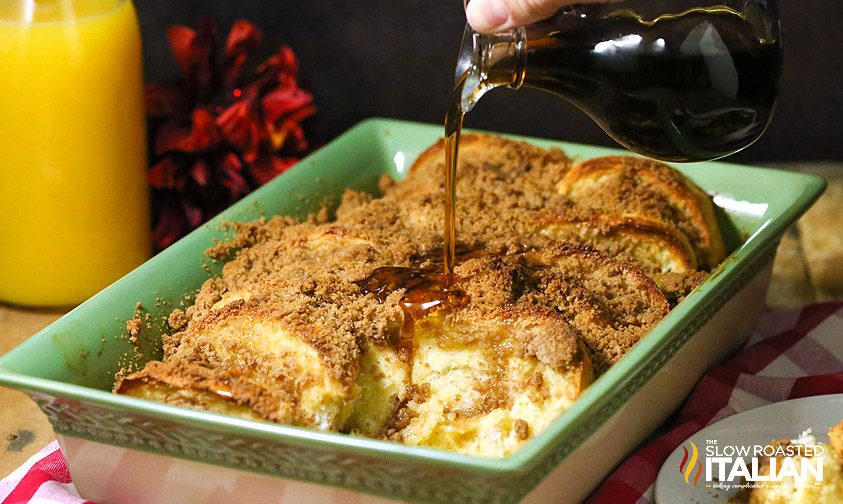 Gingerbread French Toast Casserole comes together in just 20 minutes. It is the perfect make-ahead breakfast to create an extra special morning anytime. Prepare the night before and toss it in the oven while you get ready for the day.
This casserole is fully customizable, use gingerbread creamer to create the perfect fall breakfast. And it is topped with the perfect spiced streusel crunch. It is destined to be on your menu again and again!
Can't get enough International Delight? Check them out on Facebook, Pinterest and Instagram. And sign up to get their newsletter for access to an instant coupon, giveaways and more!
Recipes developed by Donna Elick – The Slow Roasted Italian
Copyright ©2015 The Slow Roasted Italian – All rights reserved.
This conversation is sponsored by International Delight. The opinions and text are all mine.

Disclosure: Posts may contain affiliate links. If you purchase a product through an affiliate link your price will remain the same and The Slow Roasted Italian will automatically receive a small commission. Thank you for supporting us, it helps us keep creating new recipes.