Best Ever Pecan Bars for Nana
This post may contain affiliate links. Please read my disclosure policy.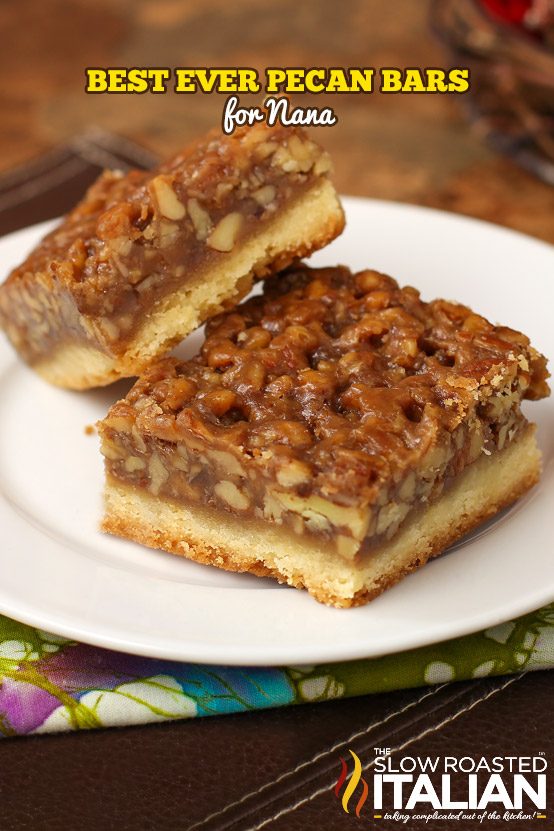 I have such fond childhood memories of my parents. The oldest of 5 children I was fortunate to have my mom all to myself until I was 6. I can remember silly things like toe pinching wars when I was a kid. My mom is especially creative and we made a lot of crafts together. I remember her helping me with school projects, like my 3rd grade presentation of the human body. We created a puppet show. Everything from the puppets to the script and stage. Of course I got an A+.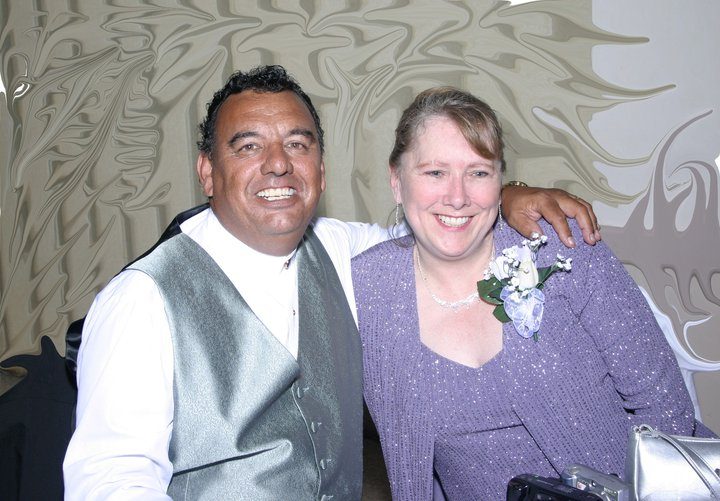 My parents married when they were young and they are still happily married 42 years later.
When I was in my 20's I moved to Arizona, 2,246 miles away where I met Chad and was blessed with Munchkin years later. At this point my mom became Nana.
Today more than ever that distance seems insurmountable. You see, last year we found out Nana was ill. She has been fighting with every ounce of faith, courage and grace she has. Nana is such a shining example to us all and it breaks my heart to tell you that things are not good. We received a few tough blows these last few weeks. We are so blessed to have spent an entire week with her recently.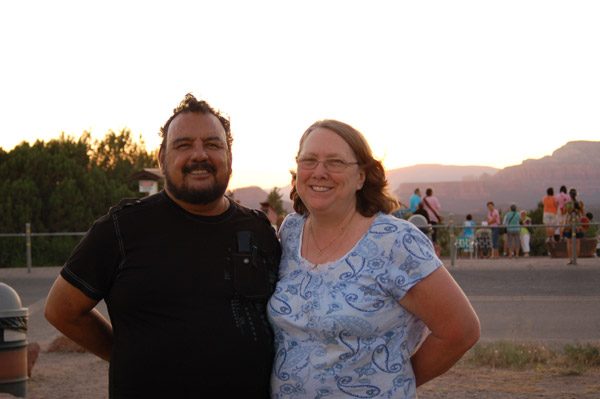 Nana and Papa on vacation with us in Sedona last year.
During our trip I made these Pecan Bars for my niece KK's birthday. These bars are coveted by my family. They beg for them. I sent an entire pan last Christmas and was receiving Facebook messages begging for more. Well, with 20+ people I guess a 12×18 pan doesn't go far.

Most of all, these Pecan Bars are my mom's favorite. Oddly she is the one who originally gave me the recipe years ago from a friend at work. I, of course, took the recipe and tweaked it. It's been a family favorite ever since. I joke, but I am pretty sure if these bars weren't shipped at Christmas… They would disown me.
We thank you all for your continued support and ask that you keep praying with us.
Update: My mom left this earth to be with our Father in heaven 8/12/13. We miss you, Mom!
With love from our Kitchen Table to yours. XOXO
Get Free Recipes Sent to Your Email
The Best Ever Pecan Bars
Crust
1¼ pounds (5 sticks) unsalted butter, room temperature
¾ cup granulated sugar
4 large eggs
1 tablespoon pure vanilla extract
4½ cups all-purpose flour
½ teaspoon baking powder
¼ teaspoon kosher salt
Topping:
1 pound (4 sticks) unsalted butter
1 cup Karo light corn syrup
3 cups light brown sugar, packed
¼ cup heavy cream
2 pounds pecans, chopped
Preheat the oven to 350 degrees F.
For the crust, beat the butter and granulated sugar in the bowl of an
electric mixer fitted with a paddle attachment, until light, approximately 3
minutes. Add the eggs and the vanilla and mix well. Sift together the flour,
baking powder, and salt. Mix the dry ingredients into the batter with the mixer
on low speed until just combined. Press the dough evenly into an ungreased 18
by 12 by 1-inch baking sheet, making an edge around the outside. It will be
very sticky; sprinkle the dough and your hands lightly with flour. Bake for 15
minutes, until the crust is set but not browned. Allow to cool.
For the topping, combine the butter, corn syrup, and brown sugar in a large,
heavy-bottomed saucepan. Cook over low heat until the butter is melted, using a
wooden spoon to stir. Raise the heat and boil for 3 minutes. Remove from the
heat. Stir in the heavy cream and pecans. Pour over the crust, trying not to
get the filling between the crust and the pan. Bake for 25 to 30 minutes, until
the filling is set. Remove from the oven and allow to cool. Wrap in plastic
wrap and refrigerate until cold. Cut into bars and serve.
Recipe adapted from Ina Garten.