Quick Keto Lunch Ideas
This post may contain affiliate links. Please read my disclosure policy.
Need some Keto Lunch Ideas that are low carb, high fat and delicious, too? Here are 8 keto lunch recipes that are quick and easy to make!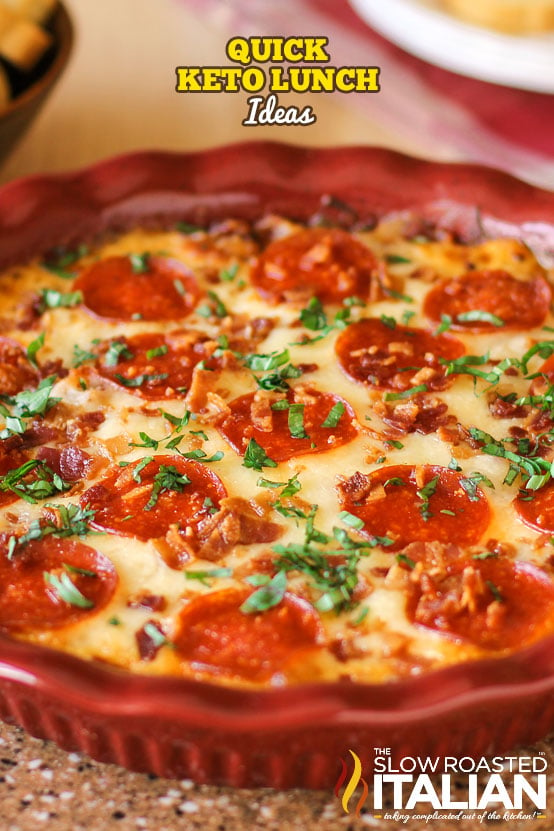 When you're living a keto or low carb lifestyle, it's important to keep your body fueled with foods that give you energy and keep you feeling full. Eating enough protein and fat can help you avoid unnecessary snacking between meals.
But the truth is, sometimes eating nutritious meals is easier said than done, especially if you have a busy schedule that keeps you on the go.
Although it may seem simpler to stop at the fast food drive-thru for a meal, they don't always have great keto options. Besides, eating take-out can blow your budget in a hurry. Not to worry, we've got you covered!
Quick Keto Lunch Ideas
Below are 8 simple low carb lunches, from salads and dips to whopper-sized, juicy, cheese stuffed burgers. All of these keto lunch ideas are easy to make, delicious, and more nutritious than a typical fast food meal.
These lunch recipes have the right balance of nutrition to keep your energy up while also keeping your macros in check.
Browse through the recipe descriptions below. When you find something that you'd like to make, click on the title. Then, you'll be taken right to the post, where you can print, save, bookmark, or Pin the recipe to make later.
To help you keep track of your macros, you'll find the net carbs for each of these keto lunch recipes in the descriptions below.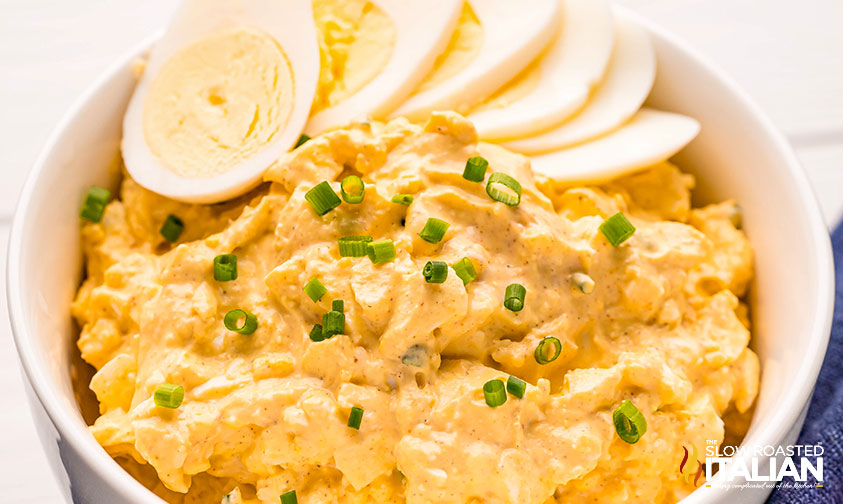 Keto Salads
If you're the type that thinks a garden salad for lunch sounds boring, keep in mind that salads go far beyond lettuce and veggies! That being said, our homemade buttermilk ranch dressing is tasty enough to turn any salad into a sensational and satisfying low carb lunch or dinner. 😉
Although these salads are delicious eaten straight off a fork, try them stuffed in a tomato or other low carb veggies. Missing the sandwich bread? You don't have to miss out – slather your keto salad onto a piece of cloud bread or fathead dough rolls.
Classic Egg Salad – 1 net carb per serving
Deliciously savory with a hint of tang, this is hands down, the best egg salad recipe we've ever come up with! It lasts for several days in the fridge, so make a batch to use in low carb lunches throughout the week.
Did you know that you can freeze eggs to extend their shelf life?
Best Ever Tuna Salad Recipe – 1 net carb per serving
A good tuna salad recipe makes last minute meals a breeze to prepare. Mix a few pantry staples with some good mayo and albacore tuna, and you're ready to eat! We usually use tuna packed in water, but if you want to add more fats, feel free to use oil-packed tuna.

Classic Chicken Salad – 1 net carb per serving
Starting with a rotisserie chicken saves time and adds tons of flavor to the chicken salad. It doesn't matter if you are in the mood to be lazy or you just need a quick meal, this is a fantastic keto lunch idea!
Lemon Chicken Salad – ZERO net carbs!
Yep, you read that right – this keto chicken salad has a tangy lemon flavor and enough fiber to cut the net carbs down to zilch, nada, nothing. This is one of our favorite keto lunch recipes!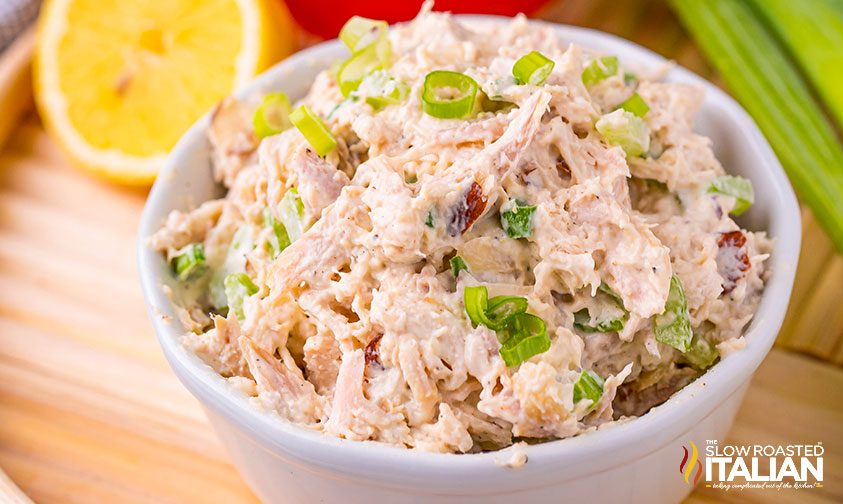 Keto Nutrition: If you want more healthy fats in your keto diet, use a high quality olive oil mayo. Or, skip the mayo, and make your keto salads using smashed avocado or our Chipotle guacamole recipe instead.
Keto Dips
Who says you can't have a tasty dip for lunch? They're quick keto lunch ideas, and these recipes have plenty of protein and fats to keep your macros in check!
You can enjoy these keto dips the traditional way, with celery, cheese crisps, or keto chips (we LOVE this brand!). For more of a balanced meal, serve them over your favorite salad greens.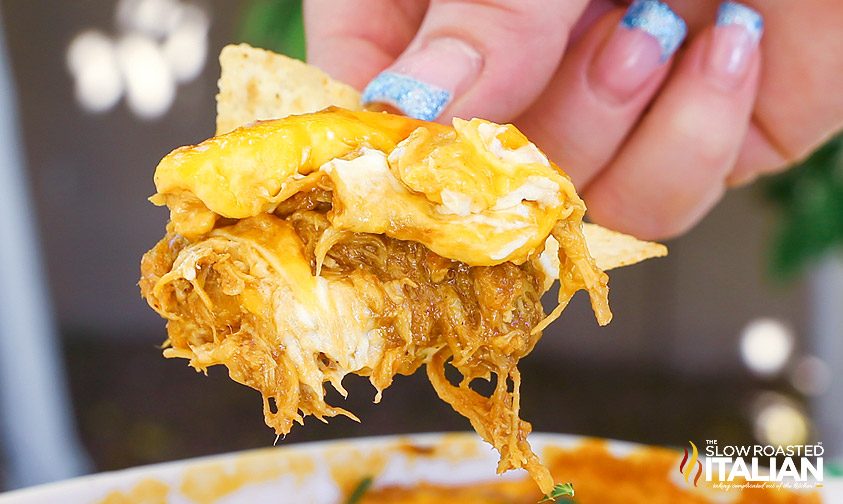 Cheesy Barbecue Ranch Chicken Dip – 9 net carbs per serving
This low carb dip is very much like crack chicken dip, except that we swapped the bacon out for BBQ sauce instead. Not that we hate bacon, but this is a great way to enjoy barbecue chicken!! Just be sure to use a low sugar or keto BBQ sauce.

Meat Lover's Pizza Dip – 6 net carbs per serving
This 4 layer dip is packed with tons of cheesy goodness, plus all of the flavors of a meat lover's pizza. We use pepperoni, sausage and bacon. For quick keto lunches, save time by making this recipe using precooked sausage crumbles and heat and eat bacon.
Get Free Recipes Sent to Your Email
Burgers
These incredibly juicy burgers are straight-forward, keto-friendly recipes, packed with extra fats from the cheese stuffed inside of them!!
Keep in mind, you'll need to serve these without a traditional hamburger bun. It's okay though; there are plenty of store bought and homemade keto bread options available these days.
Cheesy Stuffed Tex Mex Burgers – 5 net carbs per serving
There are vibrant southwestern flavors in this cheesy burger. It has two types of chili powder and a blend of Colby and Monterey Jack cheeses. The salsa on top takes these keto burgers over the top!
Meat Lover's Cheesy Pizza Burgers – 1 net carb per serving
When you can't decide between a pizza or burger, make pizza burgers! Clearly one of the best keto lunch ideas yet! The pizza burger patties are stuffed with cheese to take them from regular to gourmet style low carb burgers!
So there you have it – 8 crave-worthy, quick keto lunch ideas to add to your arsenal of low carb, keto-friendly recipes!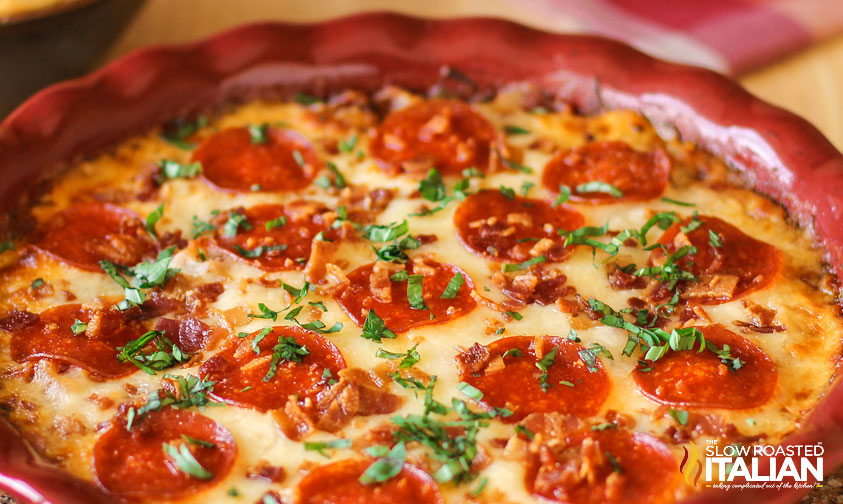 Enjoy!
With love from our simple kitchen to yours.
Don't miss a thing! Follow us on Facebook | Twitter | Pinterest | Instagram ❤ ❤ ❤

Originally published October 2012, updated and republished January 2022

Disclosure: Posts may contain affiliate links. If you purchase a product through an affiliate link your price will remain the same and The Slow Roasted Italian will automatically receive a small commission. Thank you for supporting us, it helps us keep creating new recipes.