TSRI Sizzling Summer – Food, Family, Fun – Week 3
This post may contain affiliate links. Please read my disclosure policy.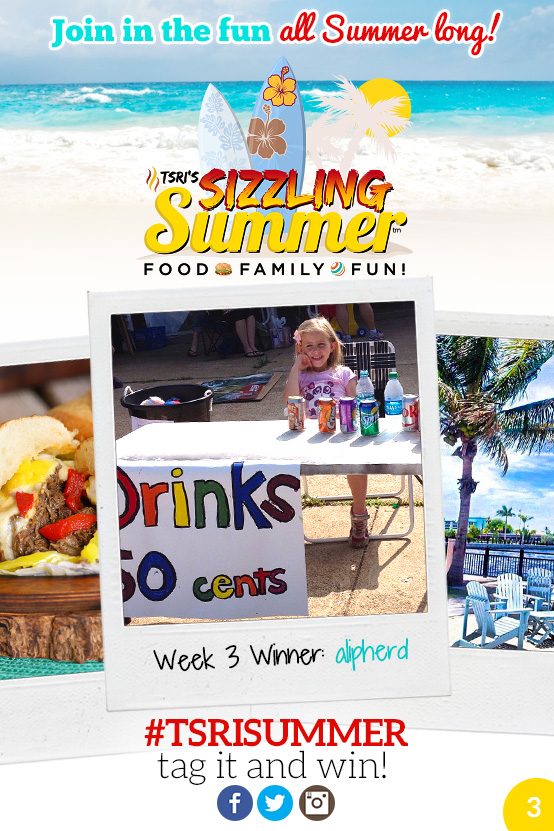 Every week this summer we are taking a day off from our regular schedule to share YOUR summer fun on The Slow Roasted Italian. @Michele_66, @MomEndeavors, @Alipherd and many other readers have been sharing their summer photos packed with food, activities and travel.
We are sharing fabulous recipes and photos from you, our readers along with TSRI favorites. This week we are sharing how-to's on fun activities like "How to make a water blob" and "a Fun FrozenActivity" submitted by Ali (one of our readers).
KEEP SCROLLING FOR JALAPENO MAC AND CHEESE
And don't forget your vacation photos that you have been sharing. Y'all are having so much fun! Your photos make me want to jump in the excitement with you. Keep 'em coming.
Not
to mention we are so excited to be celebrating you with a lot of
fantastic contests and giveaways! Our little way to say thanks. We are celebrating by giving away these fabulous cutting boards.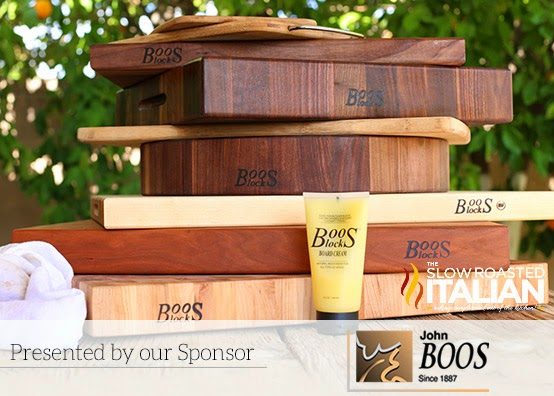 This week we shared a Simple How-To Care for your Wood Cutting Boards. We also partnered with John Boos to bring you a fabulous giveaway. 3 TSRI readers will win a John Boos cutting board.
We are featuring you, our fabulous readers all summer long. Get in on the fun by sharing your photos on Instagram or Twitter by tagging #TSRISummer in your description. Don't have Instagram. Feel free to shoot us an email and we will share your photos for you. Check out what our readers are up to…
You can join in on Facebook by posting your summer fun photos on our Facebook page and write #TSRISummer in the comment. One person each week this summer will win a $50 Amazon Giftcard. Check out the details here: TSRISummer.com
This weeks featured photo of TSRI's Sizzling Summer comes to us from @alipherd who submitted this awesome photo on Instagram. Congrats Ali! Contact us with your email address.
We have rounded up our favorite Food, Activities and Travel ideas for you below, so keep scrolling.
With love from our Sizzling Summer to yours!
Donna, Chad and Munchin ❤ ❤ ❤
Click here to Subscribe to The Slow Roasted Italian by Email to make sure you don't miss a thing this summer. Receive fabulous recipes in your inbox every day!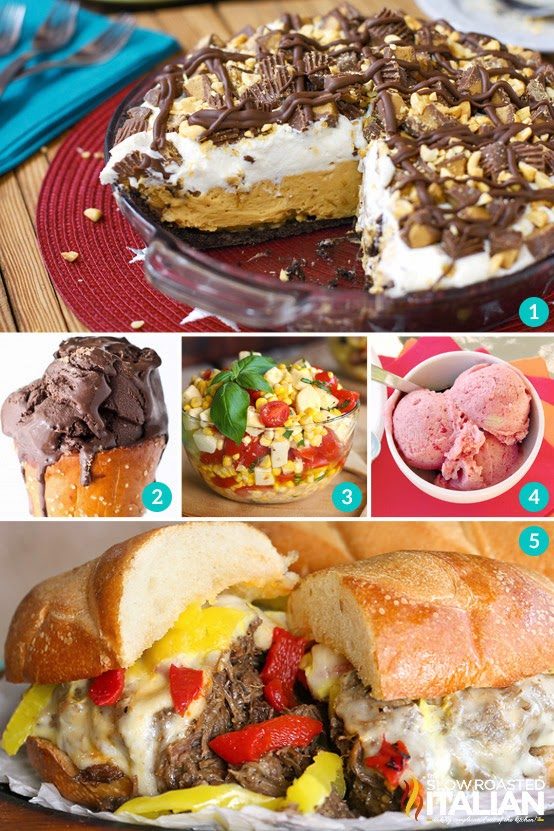 FOOD
Summer time is a fabulous food season. But there are always times
that we struggle for ideas. Each week will be sharing your summer food ideas along with our recipes from this week!
① Most Popular Recipe This Week – Extreme Reese's Peanut Butter No-Bake Pie is a dream come true. If you could transform your favorite Reese's Peanut Butter Cup into a pie… This is it! The extraordinary pie crust has a special ingredient that will blow your mind, a light and fluffy peanut butter filling and a fully loaded mix of toppings to really make this pie sing.
② New This Week – Fresh Corn, Tomato and Mozzarella Salad is
a bright refreshing taste of summer. Garden fresh ingredients come
together with fresh herbs and a dressing that really gives it an even
lighter fresher taste. Perfect for a summer side and it makes the
perfect lunch!
③ Deep Dark Delicious Chocolate Ice Cream with peanut butter cups and chocolate chunks in decadently delicious. Photo by @LoveFromTheOven
④ 5 Minute Strawberry Banana Ice Cream is made with With only 3 Ingredients. It's something you can feel good about eating, no ice cream maker required!


⑤ Slow Cooker Italian Beef Sandwiches – perfectly seasoned tender slow cooked beef is piled on a toasted bun
and
topped with ooey gooey cheese and 2 kinds of peppers. This recipe is so
easy you will be pulling out the crock pot over and over to make it
this summer.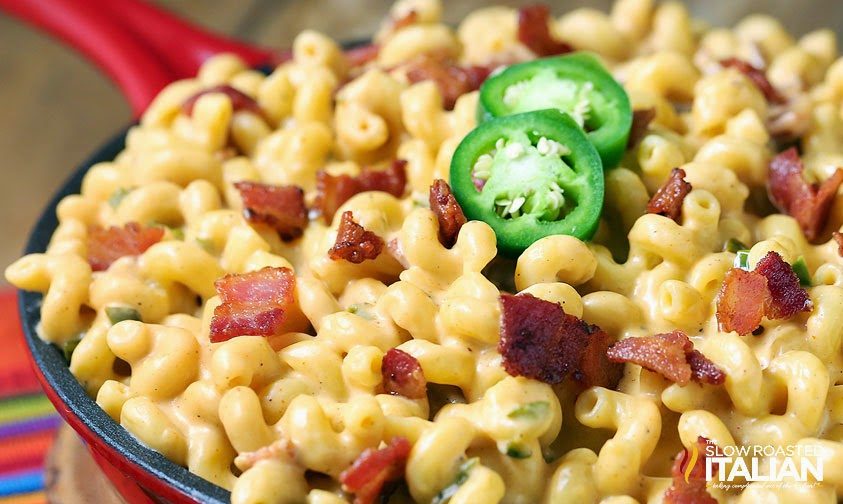 Also check out our new recipe developed for Wisconsin Cheese Jalapeño Popper Mac and Cheese – Stove top mac and cheese that will rock your world with triple the cheesiness. It's loaded with jalapenos, bacon, Wisconsin cheddar, colby-jack and cream cheese. Truly our favorite mac and cheese.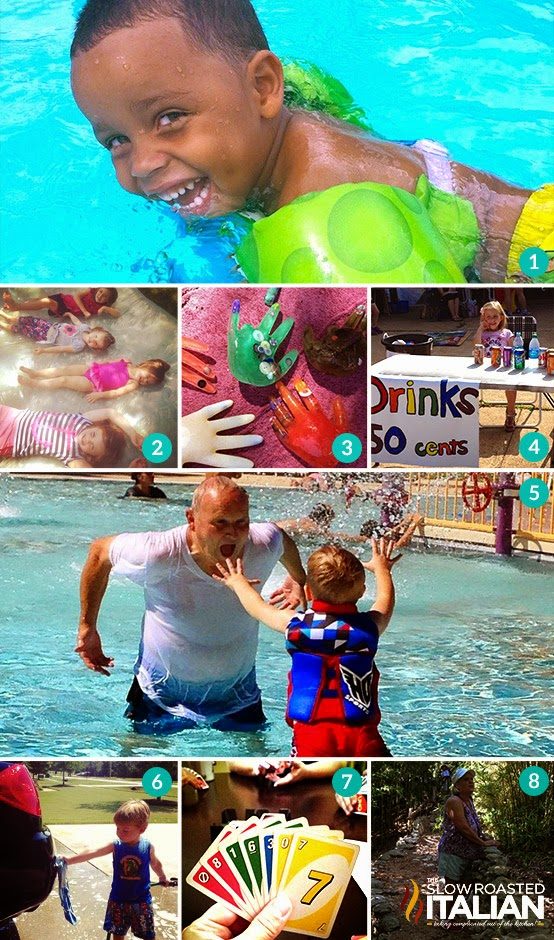 ACTIVITIES
Summer time is perfect for fun activities but there are always times that we struggle for ideas. Each week will be sharing your summer activity ideas along with ours. Share your photos on Instagram or Twitter by tagging #TSRISummer in your description
Outdoor Fun
Swimming, hanging out at the beach and water parks are some of our readers favorite summer activities this week. How do you cooling off and having fun?
① Pool Fun – Cooling off in the pool is certainly a reader favorite summer activity. We couldn't get over the joy in little boys eyes. I can relate. We put up a 9'x12′ blow up pool to see how Munchkin likes before we go out and buy an above ground pool like this 15′ above ground pool. She LOVES IT and I can't get over her joy when she is in the pool having fun. Chad and I have even enjoyed splashing around in it. What are you swimming in? I would love some suggestions. photo by @Texas_Wrapgirl32
② Water Blob – Have you seen these water blobs? They are on our summer fun list. Its like a giant waterbed in the back yard. Spray it down with water and the kids will have fun on it for hours. photo by @Kristen_SixSistersStuff
③ Frozen Hands Activity – Fun way to keep the kids busy. Fill plastic gloves with buttons and pipe cleaners, water and food coloring. Freeze. Unwrap with scissors. Give the kids squirt bottles and salt to see what happens. Kind of fun finding different activities to keep the kids busy. photo and activity idea from @Alipherd. Alipherd if you don't have a blog, you should start one!
④ Drink Stand – Armed with incredibly creative advertising, a variety of beverages, a fair market price, a contagious smile and an entrepreneurial spirit this gal is going places. I will take 3. Photo from @Alipherd

⑤ Water play – From coast to coast everyone is splashing the summer away. Water parks, splash parks and splash pads. Perfect family fun and a great way to cool down this summer. Photo from @BarefeetKitchen
⑥ Make Chores Fun – Another
fabulous photo from Marley_Kristin that we really loved this week. My
mom once told me that if you make it fun, IT IS FUN. Whether you are
making a game of picking up oranges in the back yard or dance jam while
scrubbing the kitchen tile. This boy is certainly having a blast doing
his chores! I have to say at 4, my daughter
loves chores. She makes her bed everyday, picks up after herself,
clears the table without being asked… We made it fun and gave a
reward system. How do you make chores
fun in your house? photo by @Marley_Kristin
⑧ Botanical Gardens – A great trip to explore your local botanical gardens is a fabulous fun summer activity. Even if you are in a very hot area, head out in the early part of the day to miss the heat. photo by @debbutterflys
Indoor Fun
Living in Arizona we find a lot of indoor activities during the summer too. Chad, Munchkin and I are really enjoy making time for indoor fun. Here are our three favorites this week.
⑦ Game Night – Every week we host our friends for a game night. Uno, Spades, Farkle you name it we play it. We are wanting to try Canasta. It was my favorite card game when I lived in Florida. My mom and dad would partner against my great grandpa and I. Great memories. What is your favorite card game?
Family Movies – This week we headed out to The Smurfs 2. The evil wizard Gargamel is in Paris where he has won the adoration of fans with his wizardry. He has created a couple of mischievous Smurf-like creatures called the Naughties to help him capture and use the all-powerful, magical Smurf-essence. He tasks the Naughties with capturing Smurfette and sets off an adventure of mischief and many lessons. My favorite quote from Papa Smurf "It doesn't matter where you came from. What matters is who you choose to be." Words to live by, my true blue friend.
We really loved the movie! Even with a theater full of mischievous kids making a ruckus, Munchkin was glued to the screen. Rated PG. We caught this movie at Harkins Theatres as a part of their Summer Movie Fun (just $2 each). We catch a kids movie each week as part of our summer activities.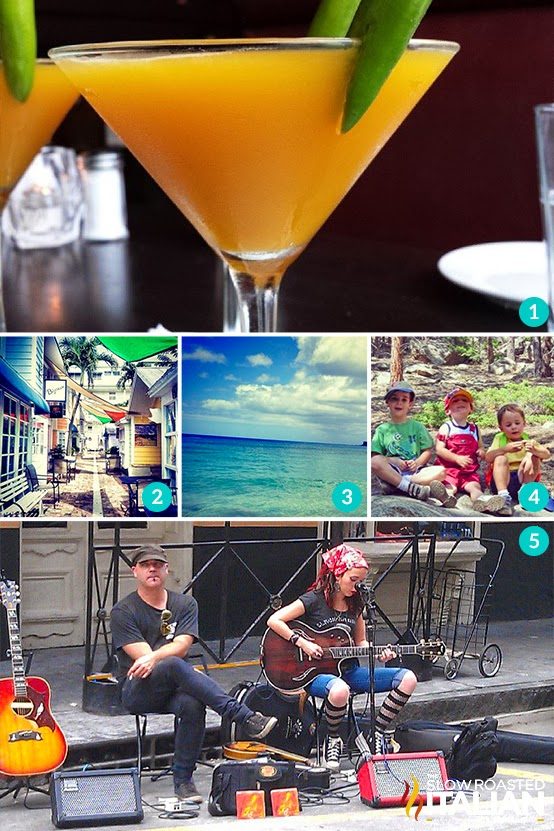 TRAVEL
Where are you heading this summer? We have a few trips planned and we are so excited to be sharing some of our reader favorite USA destinations too.
① Miami Florida – Miami is an incredible vacation spot, offering something for everyone: trendy nightlife, an Art Deco district. The lures of deep-sea fishing and golf and tennis. Major league football, basketball, hockey and baseball. Boat shows and auto racing. Art festivals and outdoor food and wine extravaganzas. Pictured is a Sargeant Master Martini that we enjoyed on our last trip to Miami. Copycat cocktail coming soon.
② Marco Island Florida – sandy beaches surround this sun drenched jewel on the edge of the Gulf of Mexico. Marco Island is the largest and only developed land in Florida's Ten Thousand Islands. Marco Island features six miles of beach and over 100 miles of waterways within its 24 square miles. A vacation stop on Marco Island is Florida's little paradise. photo by Shawna Michele @SMJDesigns
③ Maui Hawaii – Maui, Hawaii is one of the most sought after vacation destinations in the world. The Hawaiian island of Maui is dotted with quaint towns, artist communities and local favorites that have been around for generations. Stretch out on warm, golden sands or hit the surf for an unforgettable windsurfing or snorkeling session. Maui offers adventure, romance, relaxation, acts, family fun and so much more. photo by @BrianPlayPool
④ Rocky Mountain National Park Colorado – Rocky Mountain National Park is the most popular attraction in Colorado, truly a living showcase of the grandeur of the Rocky Mountains. With majestic peaks in every direction, wildlife roaming the valleys and some of the most incredible outdoor adventures on the planet, it is no wonder more than three million people flock to the park each year. photo by @Tamarazzi
⑤ New Orleans Louisiana – Experience New Orleans, Louisiana! From Mardi Gras to the French Quarter, there is something for everyone. The city that is always on vacation, every day is cause for a parade and every night is reason enough to party. With fabulous food, parks, noteworthy museums, aquarium and an energy about the city New Orleans has a Joie de vivre (Joy of living) unlike any where we have every visited. We would certainly love to vacation here again. Check out our travel series on NOLA. photo by Chad @SlowRoasted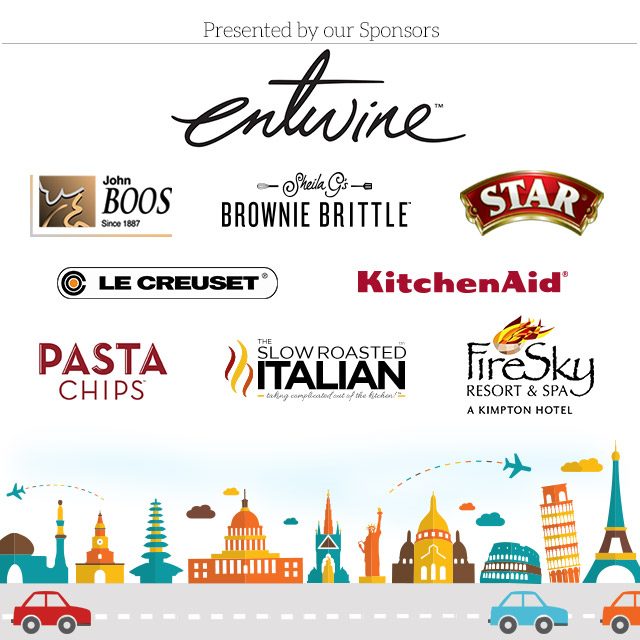 Disclosure: This page contains affiliate links.