Fall Travels and Pumpkin Flavors
This post may contain affiliate links. Please read my disclosure policy.
We have started taking road trips and I have to say fall is the perfect time to get started. I love the cool breeze, being on the road and of course I love the flavors of fall.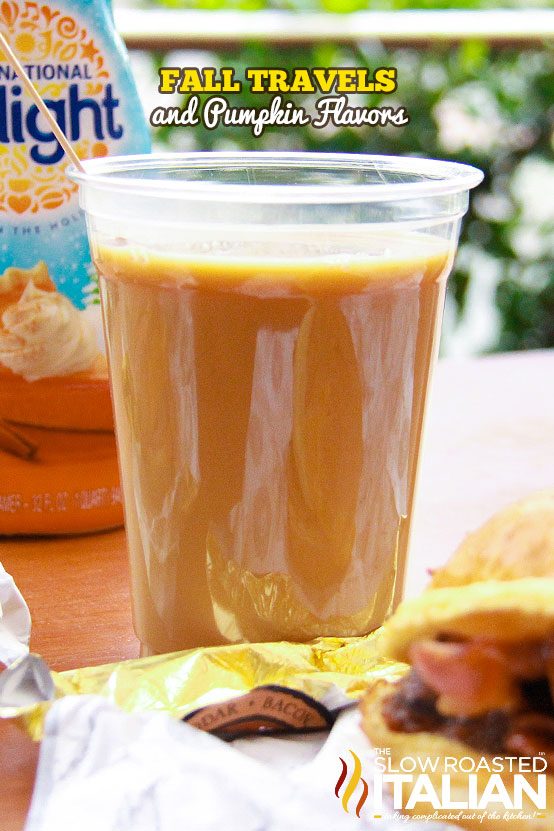 The weather is starting to cool off and fall is in the air. Last week, as we began our road trip to California, (destination Disneyland) I had the thought that nothing could make my morning coffee more perfect than enjoying it with International Delight® Pumpkin Pie Spice.
So, when we packed up our cooler I tossed in my creamer and headed out on the road. Every time we stopped for coffee on the road I was able to delight in a swirl of pumpkin pie spice creamer in my coffee which is like fall in a cup.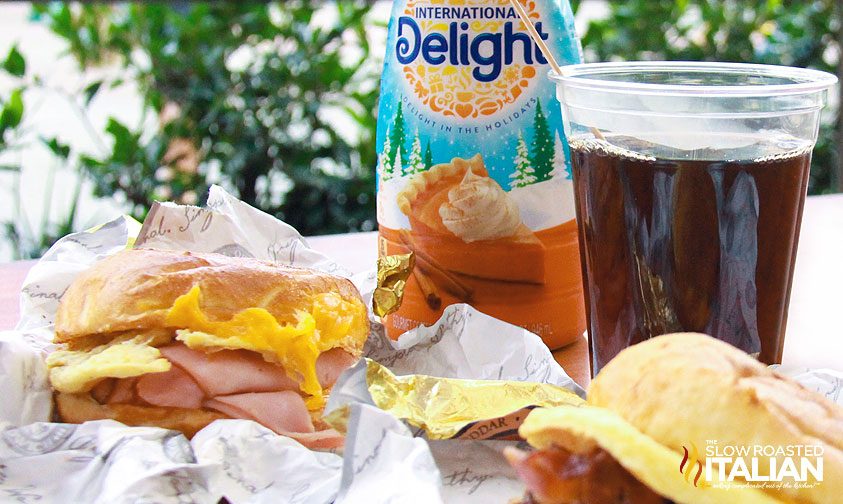 Our hotel room offered a refrigerator (and most have them available if you ask) so if you are flying you can definitely stop at store and pick up a bottle.
Disneyland allows small coolers, so on one really chilly day I packed up a small cooler and carried my creamer around with me. LOL.We stopped for breakfast and coffee at a sandwich shop in Downtown Disneyland sat down on the benches outside and enjoyed people watching while eating breakfast and creating our own delightful coffee drink.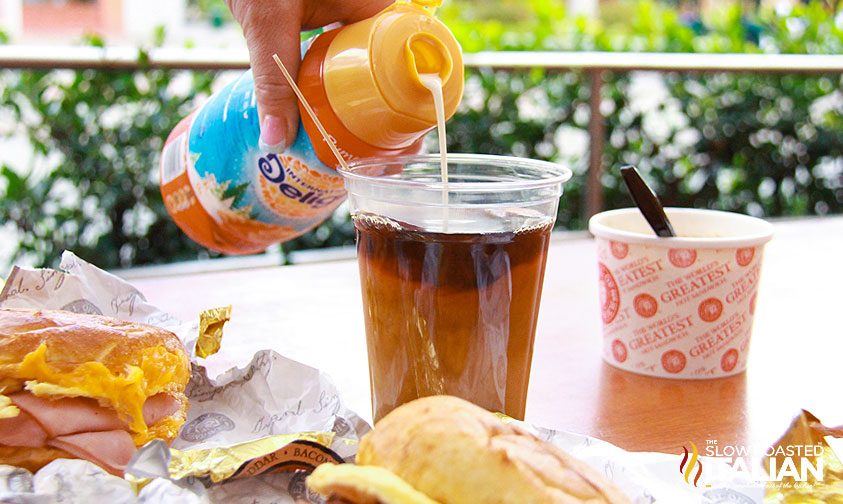 By now, you know how much we love their coffee creamers and have for some time (check out our International Delight recipes). Be sure to check out their Delightful Moments website for fun games and chances to be delighted!
Taking a few minutes to enjoy my favorite coffee with a taste of home helps me create delight. Life is so busy, vacations included. Don't forget about you. How do you create delight?
Get Free Recipes Sent to Your Email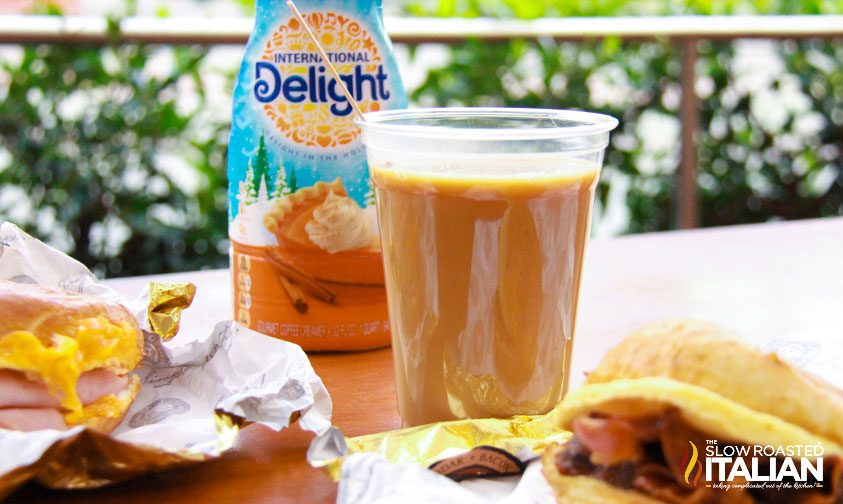 This conversation is sponsored by International Delight. The opinions and text are all mine.